Westerner Park drops parking fees in favour of a smaller facility fee on tickets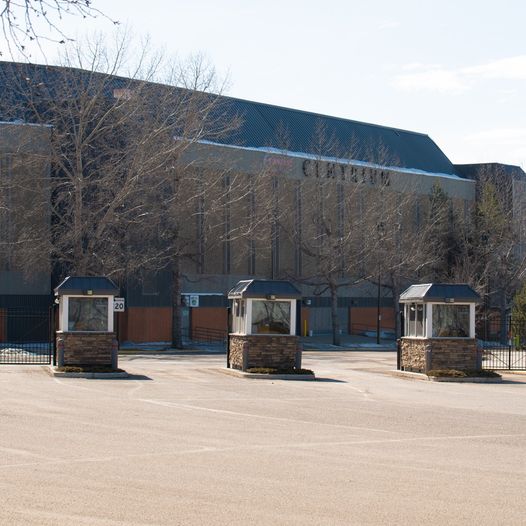 Westerner Park Announces New Parking Fee Structure
Parking fees will no longer be charged for events happening at Westerner Park. Instead, a small facility fee on each ticket will be implemented. The new fee structure will lower the overall cost to guests while helping keep Westerner Park financially sustainable.
Previously a $7.00 to $10.00 parking fee was charged per vehicle entering Westerner Park during major events. Also, there was a $1 facility fee on each event ticket. Moving forward, guests can now expect to see a $1.00 to $2.00 facility fee included on their event tickets. However, as the ticketing contracts were determined, and prices set in 2019 the 2022 World Juniors will be the only remaining event to have parking fees in place.
As a not-for-profit organization, Westerner Park invests all their earnings back into the improvements of their buildings, grounds and amenities. Westerner Park generates revenue for the sustainability of the organization and continued benefit to the community. The previous parking fee helped the organization to cover the ongoing maintenance of the large parking facilities, ensuring they are safe for their guests. In the new model, the modest facility fee combined with reducing the operating costs of parking administration will ensure the health of our facilities while also improving guest experience.
The public had commonly cited parking fees as a concern and was worried about the potential of rising costs. "We are continually looking for opportunities to enhance the value for our guests and to ensure that our community has a place to come together and celebrate," says Mike Olesen, Chief Executive Officer. "The changes to our parking strategy is a benefit to our community and we feel it is one example of how we are increasing our value to our guests."
Westerner Park has approximately 4,000 paved parking spaces in six main lots and 52 handicapped stalls; which can be increased if a particular event requires. Their parking lots are an ideal place to host large-scale outdoor functions and activities such as driver's training programs, vehicle shows and open-air markets. With over 21 different event venues and six different parking lots, there is always parking that is close to the event that guests are attending. Providing guests with clean, well-lit and ample parking continues to be a top priority.
With hail storms this size it's a miracle no one was killed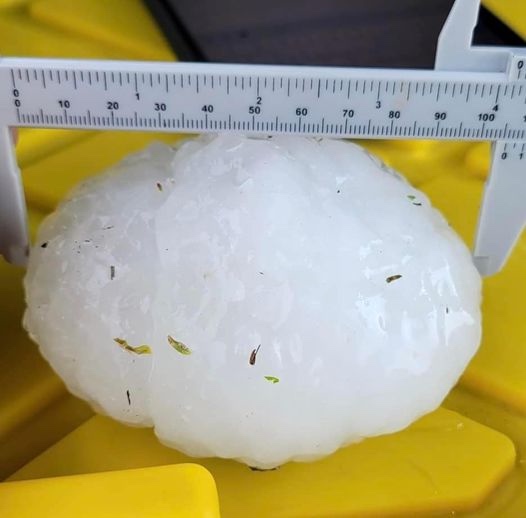 Monday, August 1st will be a day hundreds of Albertans will never forget. The hail storm that devastated an area of Central Alberta resulted in a series of terrifying experiences for motorists on the QE II, especially around Antler Hill, just north of Innisfail. This is a map of the area most affected by the largest hail stones most have seen in their lifetimes.
Yes we've all heard people talk about "baseball" or "tennis ball" sized hail in the past. In this case, those comparisons are simply too small!
Now you can imagine how terrifying it must have been to be caught driving on the QE II south of Red Deer and north of Innisfail during this storm on Monday, August 1st. Here's what that felt like, courtesy of Gibran Marquez as posted on the Facebook Page Alberta Storm Reports
This couple was remarkably calm considering the battering they were experiencing!
The immediate aftermath.
ASIRT investigating Stettler incident after RCMP shoot and taser suspect who allegedly threatened woman with an axe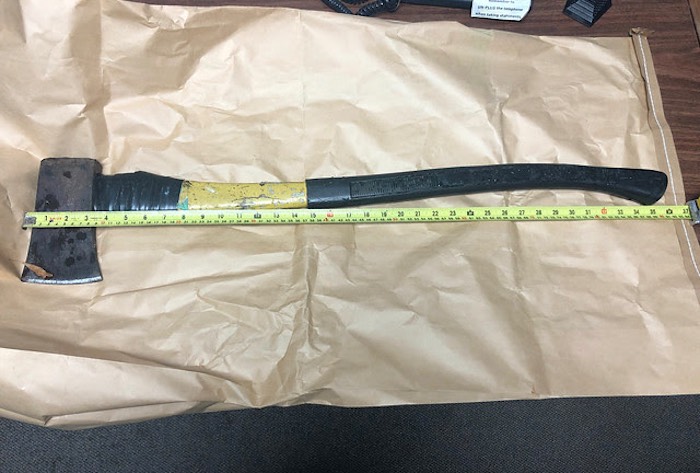 News release from ASIRT (Alberta Serious Incident Response Team)
Investigation into Stettler RCMP officer-involved shooting causing injury continues
On July 24, the Alberta Serious Incident Response Team (ASIRT) was directed to investigate an officer-involved shooting that occurred earlier that day.
At 10:14 p.m., the Stettler Royal Canadian Mounted Police (RCMP) detachment received a report of a disturbance in the area of 58 Street and 50A Avenue. When officers arrived in the area, they were flagged down by a female who said she had been threatened by a man with an axe.
Officers located the man in a nearby alley and confronted him. During this time, one officer discharged his conducted energy weapon and another discharged his firearm, striking the man. Emergency Medical Services arrived and provided the man with medical care. He was then transported by STARS Air Ambulance to an Edmonton-area hospital, and released the next day.
Two weapons were recovered from the scene
ASIRT's investigation will examine the circumstances surrounding the uses of force. No additional information will be released.
As part of its ongoing investigation, ASIRT is continuing efforts to identify people who may have observed the man or witnessed aspects of the confrontation between the man and police. ASIRT is asking anyone who may have been in the area and may have witnessed these events and/or may have video to contact investigators at 403-592-4306.
ASIRT's mandate is to effectively, independently and objectively investigate incidents involving Alberta's police that have resulted in serious injury or death to any person, as well as serious or sensitive allegations of police misconduct.