Westerner Park drops parking fees in favour of a smaller facility fee on tickets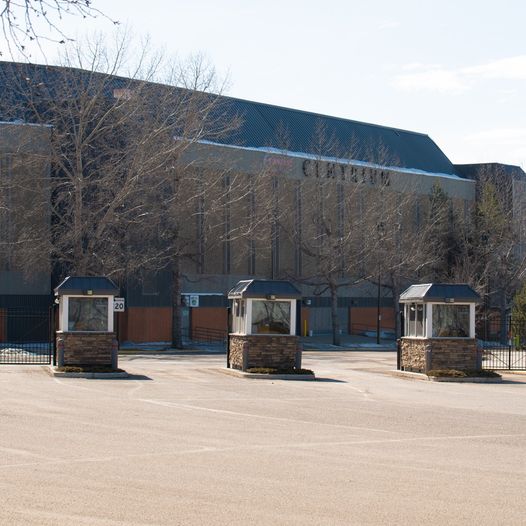 Westerner Park Announces New Parking Fee Structure
Parking fees will no longer be charged for events happening at Westerner Park. Instead, a small facility fee on each ticket will be implemented. The new fee structure will lower the overall cost to guests while helping keep Westerner Park financially sustainable.
Previously a $7.00 to $10.00 parking fee was charged per vehicle entering Westerner Park during major events. Also, there was a $1 facility fee on each event ticket. Moving forward, guests can now expect to see a $1.00 to $2.00 facility fee included on their event tickets. However, as the ticketing contracts were determined, and prices set in 2019 the 2022 World Juniors will be the only remaining event to have parking fees in place.
As a not-for-profit organization, Westerner Park invests all their earnings back into the improvements of their buildings, grounds and amenities. Westerner Park generates revenue for the sustainability of the organization and continued benefit to the community. The previous parking fee helped the organization to cover the ongoing maintenance of the large parking facilities, ensuring they are safe for their guests. In the new model, the modest facility fee combined with reducing the operating costs of parking administration will ensure the health of our facilities while also improving guest experience.
The public had commonly cited parking fees as a concern and was worried about the potential of rising costs. "We are continually looking for opportunities to enhance the value for our guests and to ensure that our community has a place to come together and celebrate," says Mike Olesen, Chief Executive Officer. "The changes to our parking strategy is a benefit to our community and we feel it is one example of how we are increasing our value to our guests."
Westerner Park has approximately 4,000 paved parking spaces in six main lots and 52 handicapped stalls; which can be increased if a particular event requires. Their parking lots are an ideal place to host large-scale outdoor functions and activities such as driver's training programs, vehicle shows and open-air markets. With over 21 different event venues and six different parking lots, there is always parking that is close to the event that guests are attending. Providing guests with clean, well-lit and ample parking continues to be a top priority.
RCMP looking for stolen boat and trailer worth over $100,000.00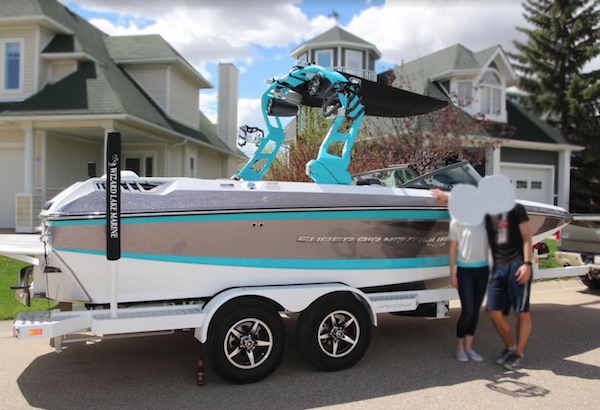 News Release from Sylvan Lake RCMP
Sylvan Lake RCMP request public's assistance in locating stolen boat
Sylvan Lake RCMP are investigating the theft of a boat and trailer that occurred between Sunday, May 30, 2021, and Tuesday June 1, 2021.  All attempts to locate the stolen property have been unsuccessful and the investigation is ongoing.
The boat is described as a 2017 Super Air Nautique 6522, teal and white in colour. The trailer is described as a 2017 white Boatmate. The value of the boat and trailer exceed $100,000.
If you have seen this boat and trailer or have any information in relation to this incident, please contact Sylvan Lake RCMP at 403-858-7200  or your local police. If you wish to remain anonymous, you can contact Crime Stoppers at 1-800-222-8477 (TIPS), online at www.P3Tips.com or by using the "P3 Tips" app available through the Apple App or Google Play Store.
Grant's story: Amazing Improvement with Hard Work & Support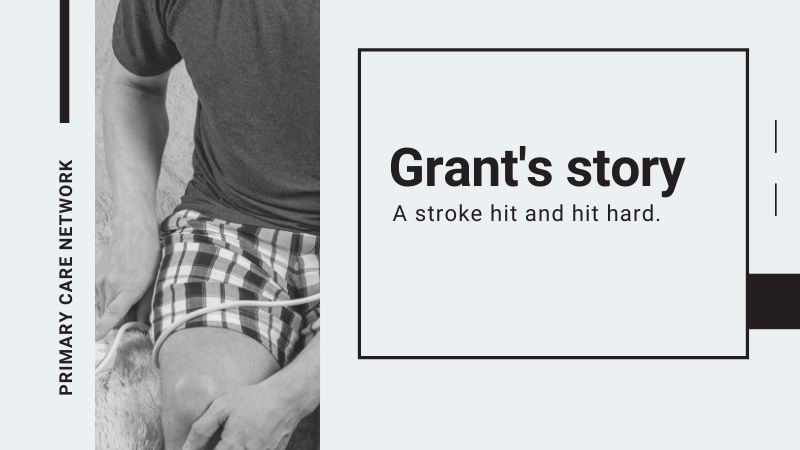 Grant was in his mid-fifties – maybe a bit overweight but with no other cardiovascular risk factors. However, a stroke hit and hit hard. His right side was very compromised, he had little use of his hands, he was unable to walk or lift his right arm. He was hospitalized in Red Deer for 4 months and then went to the Centennial Centre in Ponoka for rehab for 6 months. His doctor had told him that he would be bound to a wheelchair for the rest of his life and would never walk again or be able to recover from this stroke. This made Grant angry as he didn't want this prognosis.
Since that time, he has put a lot of work and effort into getting better. The physios and rehab team helped him make progress, but he kept asking them how he could get more training. They were able to refer him to Recreation Therapy at RDPCN. His therapist arranged to work with him at the Gary W Harris Canada Games Centre three times per week. He is doing a lot better now. He can walk with a cane and he can lift 30 pounds on the machines at the gym. He can now clap hands. He has gained strength and control, his gait has improved along with his endurance, and he has an increased range of motion and strength in his upper extremities. He can now do many more tasks of daily living such as carry groceries, cook and barbeque.
Grant states that his doctor can't believe his progress. Other people he knows have said very similar things. Working with the Rec Therapist has been very encouraging and supportive. The Rec Therapist has really helped me to stay motivated. Having a plan for myself also helps the attendants at the Gary Harris Centre to work with me to move forward. I have highly recommended this program to others I know who have had a stroke.
My work is not done but I am proud of the progress I have made and thankful for everything I can do for myself.
To learn more about the RDPCN programs, visit www.reddeerpcn.com