Westerner Park drops parking fees in favour of a smaller facility fee on tickets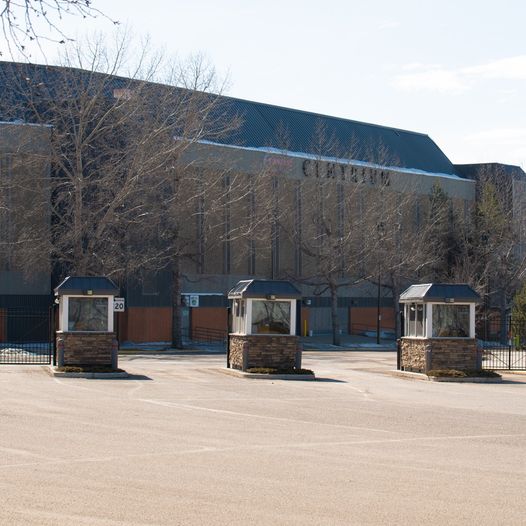 Westerner Park Announces New Parking Fee Structure
Parking fees will no longer be charged for events happening at Westerner Park. Instead, a small facility fee on each ticket will be implemented. The new fee structure will lower the overall cost to guests while helping keep Westerner Park financially sustainable.
Previously a $7.00 to $10.00 parking fee was charged per vehicle entering Westerner Park during major events. Also, there was a $1 facility fee on each event ticket. Moving forward, guests can now expect to see a $1.00 to $2.00 facility fee included on their event tickets. However, as the ticketing contracts were determined, and prices set in 2019 the 2022 World Juniors will be the only remaining event to have parking fees in place.
As a not-for-profit organization, Westerner Park invests all their earnings back into the improvements of their buildings, grounds and amenities. Westerner Park generates revenue for the sustainability of the organization and continued benefit to the community. The previous parking fee helped the organization to cover the ongoing maintenance of the large parking facilities, ensuring they are safe for their guests. In the new model, the modest facility fee combined with reducing the operating costs of parking administration will ensure the health of our facilities while also improving guest experience.
The public had commonly cited parking fees as a concern and was worried about the potential of rising costs. "We are continually looking for opportunities to enhance the value for our guests and to ensure that our community has a place to come together and celebrate," says Mike Olesen, Chief Executive Officer. "The changes to our parking strategy is a benefit to our community and we feel it is one example of how we are increasing our value to our guests."
Westerner Park has approximately 4,000 paved parking spaces in six main lots and 52 handicapped stalls; which can be increased if a particular event requires. Their parking lots are an ideal place to host large-scale outdoor functions and activities such as driver's training programs, vehicle shows and open-air markets. With over 21 different event venues and six different parking lots, there is always parking that is close to the event that guests are attending. Providing guests with clean, well-lit and ample parking continues to be a top priority.
Chief Clarence Louie and author Matt Tenney featured at Workforce Strategies Summit March 30 in Red Deer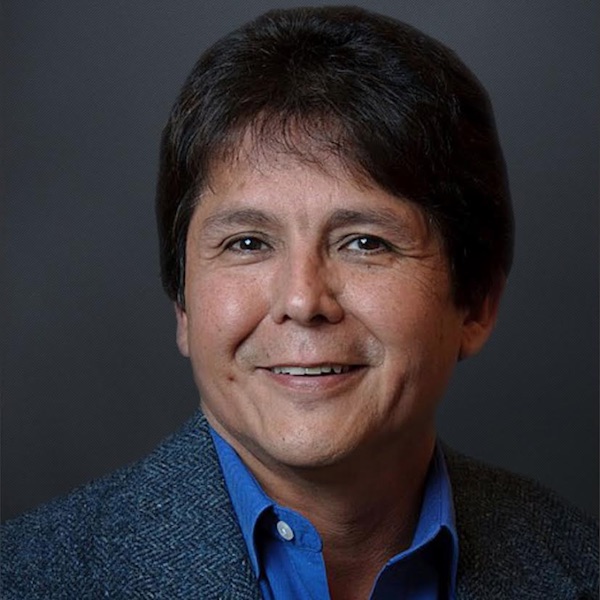 News Release submitted by the Central Alberta Economic Partnership (CAEP)
Prominent Speakers Keynote Workforce Strategies Summit
Two top caliber speakers will keynote the Workforce Strategies one-day summit in Red Deer March 30th. In the morning, social entrepreneur and "Serve to be Great" and "The Mindfulness Edge" author, Matt Tenney will share his leadership development and business success strategies. Tenney is a US-based consultant and trainer with the prestigious Perth Leadership Institute. His clients include Wells Fargo, Marriott, Keller Williams, Salesforce, United Airlines, and many other companies, associations, and universities.
In the afternoon, Canadian Speakers Bureau 5-star Indigenous inclusion, First Nation leadership and economic development expert keynote speaker, Chief Clarence Louie will share his experiences, lessons learned and business-smarts approach. Chief of the Osoyoos Indian Band for over 36 years, Chief Louie is one of six First Nations leaders to emphasize economic development to improve people's standard of living. Under his direction, the Band has become a multi-faceted corporation that owns and manages nine businesses and employs hundreds of people.
Completing the plenary sessions will be two panels of expert speakers on "Embracing the New Workforce" including topics on diversity, GenZ, and immigration, and "Automation and Technology to Fill the People Gap". The panelists include: Steve Miller, Implicit Career Search; Andrea Cassidy, Beyond Insurance; Nicole Arienzale, Fortis Alberta; Tonya Woolford, Xerox; Tom Muir, Poeta Digital; Jason Thompson, Warrior Supplies; and Dr. Joy Agnew, Olds College Centre for Innovation. The panels will be moderated by Stuart Cullum President Red Deer Polytechnic and Donna Purcell lawyer and owner of Donna Purcell QC Law.
Summit attendees can also attend private meetings with international recruitment agencies, lawyers, business consultants, and human resources professionals to discuss strategies specific to their organization's needs. Employers of all types including non-profit organizations and cooperatives are invited to attend to learn more about attracting and retaining staff for their specific sector needs.
Tickets are available through Eventbrite or from the CentralSummit.ca website until March 24. Lunch is included.
Workforce Strategies Summit is hosted by the Central Alberta Economic Partnership (CAEP) to help employers of all sizes gain insight and learn strategies for recruiting, hiring, and retaining employees. It is being held March 30, 2023 at Westerner Park in Red Deer.
Recruitment and retention related businesses including such as BusinessLink, Labour Solutions Canada, BLHR Consulting, C4ner Consulting, Golden Circle Senior Resource Centre, Camrose County, EPSS, Red Deer Polytechnic, Donna Purcell Law, Immigration Care, Digitex / Xerox, CRT Legal will be available for conversations in the business-to-business B2B Lounge.
Workforce Strategies Summit is made possible through the generous sponsorship of Community Futures Central Alberta, Olds College, Red Deer Polytech, Central Alberta Regional Innovation Network, Red Deer Chamber, Burman University, Fortis Alberta, and Canadian Immigration Visa Services. Donna Purcell QC Law, Pinnacle Communications & Media inc, Waste Connections Canada, Digital.ca / Xerox and JEDI.
The kids need Umpires more than ever! Central Alberta Softball Umpires Association puts out the call for help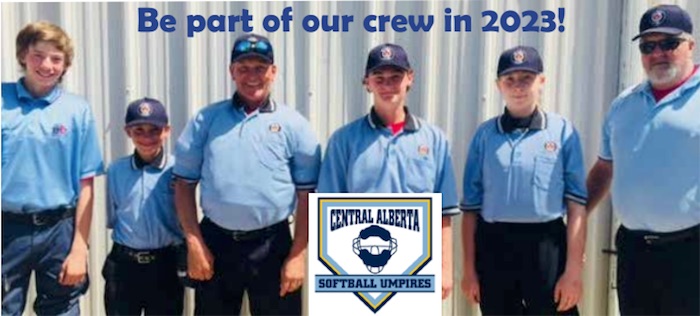 From the Central Alberta Softball Umpires Association (CASUA)
Become a Softball Umpire
The Central Alberta Softball Umpires Association (CASUA) is looking for new umpires to join their crew in 2023.
With a regular season and tournament schedule that gets underway in early May, CASUA is actively recruiting new umpires to cover minor games hosted by associations across the region.
CASUA works with minor associations in Softball Alberta's Zone 4, and northern Zone 2.
Communities covered include Didsbury, Olds, Innisfail, Sundre, Elnora, Trochu, Delburne, Red Deer, Sylvan Lake, Blackfalds, Lacombe, Ponoka, Bashaw, Clive, Bentley, Rimbey/ Bluffton, Stettler, Camrose, Castor, Coronation and Consort.
Umpiring is a great part-time job for youths (12+) or adults looking to earn at least $30 for a ninety-minute game.
Regular season games are held on weeknights in May and June, and weekend tournaments offer the chance to work anywhere from 6-10 games in a weekend. In addition to earning money, umpiring provides the chance to develop personal leadership skills such as decision making, communication and dealing with difficult situations.
Without umpires, players would face the prospect of having people pulled from the stands to officiate a game where they are unfamiliar with the rules, diminishing children's learning and enjoyment of the sport.
And then there is the worst-case scenario of not having anyone to officiate meaning "without umpires its just recess."
Umpires are required to complete a certification clinic prior to stepping on the diamond. This year, the theory portion of the clinic will be offered online, followed by an in-person mechanics clinic.
Mentorship is offered by senior umpires to help new officials skill development.
Currently, a choice of four in-person mechanics clinics scheduled in April:
 Saturday, April 1 in Rimbey
 Saturday, April 15 in Red Deer
 Sunday, April 16 in New Norway
 Saturday, April 29 in Castor
Registration fee for new umpires is $100, which includes membership with CASUA, Alberta Softball Umpires Association, Softball Alberta and Softball Canada, insurance, rule book, the clinic (including lunch), a mechanics manual, and an umpire shirt.
For more information, or to register as a softball umpire, check out the CASUA website at www.casua.ca, or email [email protected].
Join central alberta
Softball umpires!
Umpiring – a great summer job!!!
FOR MORE INFORMATION – Website: www.casua.ca; Email: [email protected]