We're Listening: How Unhappiness Went Big Time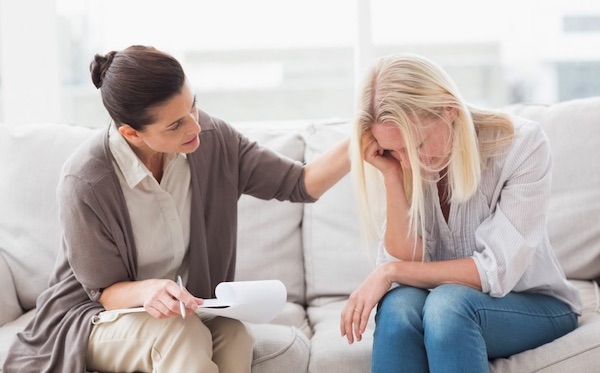 "For all practical purposes, a revolution has occurred in the private lives of Americans, who increasingly find themselves depressed and alone."— Ronald W. Dworkin 2021
The unquantifiable in Covid madness is the psychological impact from its lockdowns, masks and social isolation. The stress on the population— especially the young— created by the harsh medicine of governments and health authorities has only been suggested at for most of the disaster.
But the hints of stress are there. "@EWoodhouse7 Covid-19 did not increase the normal respiratory disease morality burden for teens age 13-18 in 2020. But alcohol- & drug-induced deaths nearly DOUBLED. A 50% increase in this age group, w/this kind of death, is a massive indictment of lockdown & school closure policies."
Domestic assaults and murders are other byproducts of isolation and fear. According to the CDC the U.S. murder rate is up 30 percent during the pandemic, the highest one-year rise ever. In a recent poll 23 percent of those polled describe themselves as unhappy— the highest such reading since 1972.
Society clearly rests on a knife's edge as the traditional bonds of friend and family are eliminated by pandemic panic. Coping mechanisms have disappeared. People quake in fear of an impending truck armada from the West. Whom to trust?
Hence the vulnerability and hopelessness in so much of pop culture. And the stigmatizing of traditional strength and self confidence. "Thank you for your service" to military and health workers is a compliment but also a recognition how far much of society has drifted from the notion of personal risk and sacrifice.
This coincides with the radical left pushing to replace police officers with members of the care industry as first responders. While the practicality of sending untrained counsellors on domestic calls— facing deadly weapons— is fraught with danger there are city councils moving in this direction in a number of large urban areas.
The outcome of this policy is still uncertain, but the fact that it is even being considered is testament to inroads the caring industry has made in society. This week's extensive Let's Talk campaign on depression and mental illness underlines how the caring industry has largely overtaken the traditional family and friends— inaccessible in the lockdowns— who used to form a support group. It is ubiquitous.
Aiding in this transformation was the 2010 U.S. Affordable Care Act which established parity between mental and physical health in the insurance-reimbursement context. So everyone from credentialed psychologists down to life coaches is now a paid part of the health industry.
Young people today might believe that the caring industry has long been in society. Not so. As Ronald W. Dworkin notes in The Politicization of Unhappiness , "Although the general population of the United States has only doubled since the mid-20th century, this industry has already increased 100-fold… With the old authority figures belittled and real friends and family spread thin or even non-existent, the only people left who can fill the void — and who have the prestige to compel others to follow them down a new road — are caring professionals.
"This industry has emerged as the post-revolutionary successor to our broken social system. As is typical of a revolutionary political party, the caring industry's components have replaced those of the old order: Its organization has replaced the previous social system, its ideology has replaced traditional culture, and its professionals have taken the place of real friends, relatives, and authority figures."
As the Let's Talk policy emphasizes, confessing anxiety or depression to total strangers is now seen as positive. So is acting as a freelance caregiver. Gone is the trusted family member or friend in a private setting. Often the afflicted's confession is delivered in a group setting where the person must unburden themselves before a cohort indoctrinated in the catechism of caring.
Individuals may respond, writes Dworkin, "but not as individuals, or even as individuals with unique titles, as much as representatives of professional caring, each having been trained in roughly the same way to talk a person through a problem."
In short, the caring industry has become a political movement with its own orthodoxy and loyalty. With a vested stake in perpetuating itself and its patients' distress— a process jet-fuelled by the media's Covid paranoia campaign. Does it help people? In the short term, absolutely. Long term? The jury is still out.
This confessional model has been carried into the political realm through diversity seminars. "Group therapy for addiction — an old caring-professional technique — has become the format for today's "struggle sessions" and diversity seminars in corporate settings." White privilege and gender bias must be shed to make progress to "happiness".
But don't dare question its purity. Propaganda is crucial to reinforcing the brand, says Dworkin. "Because everyone knows in advance that self-help books are written in conformity with existing prescriptions and rarely contain a single fresh idea, people who seek out these books often buy many of them, and they keep consuming them — not to learn anything new, but to bolster their conviction to act."
In the end the message is that traditional sources of compassion— family, friends, the church— have failed. You are right to feel alone. And the caring industry— the collective of rehearsed people— is the only thing there to rescue you.
Like the movement to divert students' education from parents and toward the public education gulag, the end game is a social revolution, one tried with lamentable effect in socialist nations in the past. As Vladimir Putin noted last year, "This is something we saw in Russia. It happened in our country before the 1917 revolution; the Bolsheviks followed the dogmas of Marx and Engels. And they also declared that they would go in to change the traditional lifestyle, the political, the economic lifestyle, as well as the very notion of morality, the basic principles for a healthy society.
"It is with puzzlement that we see the practices Russia used to have and that we left behind in distant past."
So yes, let us commend the outreach of the caring industry. Let's Talk has noble goals. But let us also hope people separated from loved ones and friends the last two years rediscover that the greatest unit of strength and nurturing is still the personal one of family and friends.
Bruce Dowbiggin @dowbboy is the editor of Not The Public Broadcaster (http://www.notthepublicbroadcaster.com). The best-selling author was nominated for the BBN Business Book award of 2020 for Personal Account with Tony Comper. A two-time winner of the Gemini Award as Canada's top television sports broadcaster, he's also a regular contributor to Sirius XM Canada Talks Ch. 167. His new book with his son Evan Inexact Science: The Six Most Compelling Draft Years In NHL History is now available on http://brucedowbigginbooks.ca/book-personalaccount.aspx
Big Can Be Beautiful. It Can Also Take Your Life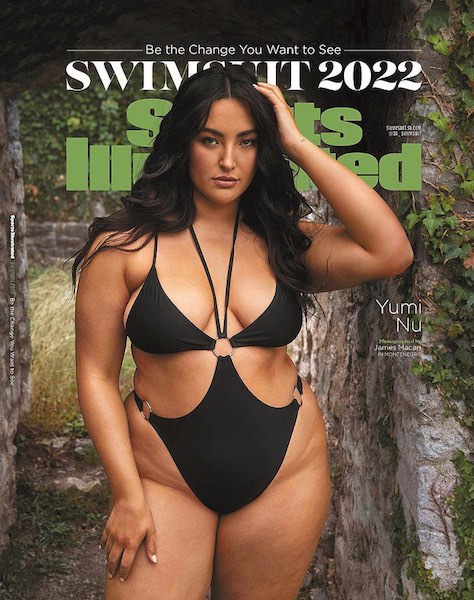 When we go to our local swimming pool there is ample evidence of the fat of the land (including your correspondent). The display of plus-sized pork among our fellow swimmers (most 50+) is breathtaking. The Parnassus of lard has to be the 60-ish gentleman who wears a Speedo on his 375-pound-plus body as he swims laps. We assume there's a Speedo in there somewhere, captured by rolling mounds of cellulite on his glutes.
While alarming to see so many who've lost the battle to fat, at least these souls are making the attempt to stay healthy. God bless them. When we see them lower themselves into the pool we have to wonder at those who've completely given up on the concept of a healthy figure. How do they live?
The notion of what constitutes a beautiful body is in the news again as Sports Illustrated featured plus-sized model Yumi Nu on the cover of its annual swimsuit edition. The swimsuit edition is the annual display of beautiful female bodies that traditionally sent nuns and librarians into a censorship fury worthy of Twitter. (And found its way between the mattresses of teenaged boys.)
In what is clearly Woke symbolism, Time Warner's magazine is attempting to placate another stigmatized group— plus-sized women— by displaying Nu in all her rounded beauty. "See, it's normal to be wearing XXX-sized clothing" is the message. (The magazine also features Elon Musk's mother and four NBA models in the edition).
This comes at a time when plus-sized rapper Cardi B has made highly sexualized twerking a thing in her graphic videos. It seems to now be hip to placate people who've lost the battle against Cheetos in a masturbatory celebration of a blubbery freedom.
Canadian author/ psychologist Dr. Jordan Peterson spoke for those not amused by SI's project. "Sorry. Not beautiful. And no amount of authoritarian tolerance is going to change that. It's a conscious progressive attempt to manipulate & retool the notion of beauty, reliant on the idiot philosophy that such preferences are learned and properly changed by those who know better."
But there was a cascade of approval for SI's choice, recognizing that beauty is in the eye of the beholder. Many found Nu stunning and sexy. Feminists applauded her acceptance of bodaciousness. Fair enough.
Two quibbles. One small and the other massive. First— this will be lost on feminists— the SI Swimsuit edition was created in the 1960s to defeat a stereotype that fit sportswomen were tomboys, unattractive and vaguely butch. In their own way, the early SI models destroyed those stereotypes while pleasuring hetero men. They convinced women that muscles aren't a bringdown.
The more significant point— lost on SI and Time Warner— is that the time of Covid, with its choked hospitals and healthcare system, is hardly the moment to celebrate people who exceed their body-fat index. In fact it might be described as a reckless message that allows people with hereditary or cultural vulnerability to diabetes, stroke and heart attacks to put off weight reduction.
As we wrote last October, obesity is the silent killer of millions infected with the virus. But one buried by governments, media and health authorities who decided to make vaccine-resisters the real villain of the piece.
"Friends and neighbours we have thought otherwise sane are now seriously demanding that unvaccinated people be sent to the back of the line for health care till all the vaccinated people are satisfied. This triage is equal measures of fear, spite and blithering ignorance of the facts of single-payer health.
Take this example: one of the factors established very early in the pandemic was the vulnerability of obese and morbidly obese— especially in the elderly. The AMA reports, "The vast majority—78%—of U.S. patients hospitalized with COVID-19 were overweight or had obesity. The numbers for intensive care, invasive mechanical ventilation and death were nearly the same."
According to the CDC, 42.4 percent of U.S. adults have obesity. While some are obese for genetic or disease-related reasons, the vast proportion of the obesity is lifestyle induced. The World Obesity Federation has shown that death rates from COVID-19 have been 10 times higher in countries where more than half of the population is overweight.
Yet there is no call from the media and its acolytes to punish the obese for clogging the healthcare system. No demand they be put to the back of the line. Why? Because it doesn't suit the narrative of right-wing extremism the way that non-vaxxers do. Too many allies of Woke land— in and out of politics— would be shoved down the line if fat were targeted.
University of Oxford researchers found, "Excess weight is a modifiable risk factor, and investment in the treatment of overweight and obesity and long-term preventive strategies could help reduce the severity of COVID-19 disease."
Yet when was the last time you heard Justin Trudeau or president Joe Biden suggest dropping weight to lessen the burden on healthcare? The last time would be the first time, as they have been mute on lifestyle adaptions to clear the ICUs.
It goes the same for smokers, drinkers, drug abusers and more who— under Canada's healthcare rulers— receive the same treatment in emergency rooms as do those who live clean. According to the howler monkeys of vaccine enforcement only non-vaxxers should be culled from the herd for flooding ICUs."
It's not the first time that Wokedom has stifled information contrary to their societal control. It won't be the last. In the battle of the bulge it's not a fashion statement. It's a matter of life and death. It's also a matter of saving the healthcare system.
Bruce Dowbiggin @dowbboy is the editor of Not The Public Broadcaster (http://www.notthepublicbroadcaster.com). The best-selling author was nominated for the BBN Business Book award of 2020 for Personal Account with Tony Comper. A two-time winner of the Gemini Award as Canada's top television sports broadcaster, he's also a regular contributor to Sirius XM Canada Talks Ch. 167. His new book with his son Evan Inexact Science: The Six Most Compelling Draft Years In NHL History is now available on http://brucedowbigginbooks.ca/book-personalaccount.aspx
Trudeau's Pandemic Accord: Selling Canada By The Pound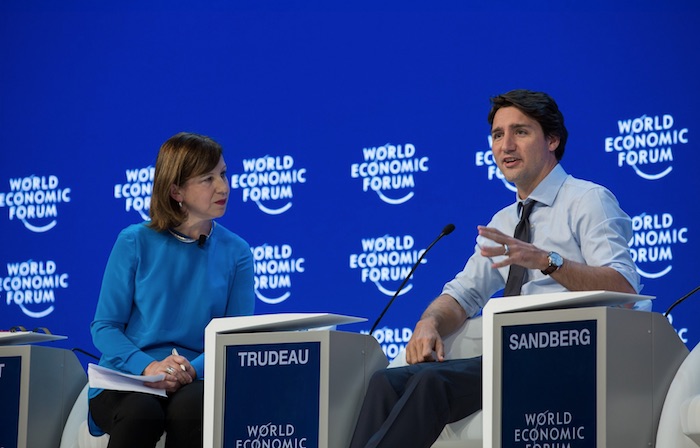 "The #PandemicAccord process is at the very beginning of a multiyear Member State led negotiation, which will only be finalised in 2024 after multiple public hearings around the world. And all voices will be heard"–@DrTedros WHO
Some are born great. Some have greatness thrust upon them. Then there's Justin Trudeau, the Trust Fund Fruit-Loop. You know you're out of your depth. Worse, you know that everyone else knows you're out of your depth. You know that they know you have a resumé thinner than consommé. You have multiple skeletons hidden back at the ski chalet. They only want you for your name.
So what do you do to win respect? You rent yourself out to the fashionable, the witty wind therapists, the glib retainers of the media. The unelected armies of NGOs and Davos cowboys who live off free money and private jets. The positively furious grad-school Marxists.
"Make me into a man," cried Pinnochio. "Not this wooden son of Margaret Trudeau that I am now." So his handlers got to the work of making chicken salad from chicken… er, stuff.
Making the Pinocchio conversion much easier was how a tattered Liberal Party, the party his father had helped to crater, was looking around for something, anything, to retrieve their hustle from the dread Stephen Harper. So Trudeau literally threw himself into the arms of the calculating Cape Breton fixer Gerald Butts and a coterie of Kinsey-style influencers and leeches.
Using Justin's coming-out performance as the sobbing son at Papa Pierre's casket, they put him on a trajectory to dominate Instagram and eTalk. The urban hives of Vancouver, Toronto, Ottawa and Montreal were tired of apologizing to their progressive pals elsewhere for a leader who wore sans-a-belt pants and gloried in policy. The Hill Media Party wanted someone with a little sizzle.
His fixers' only instruction? "Shut you mouth and keep your hands to yourself." This proved difficult for Justin. But an acquiescent media corps buried his sexual faux pas faster than Hunter Biden burying his meth lab.
So Justin boxed the hapless Patrick Brazeau to firm up his macho bonafides. He did cupcake photo apps with his soon-to-be-estranged wife in glossy U.S. periodicals. He stopped openly dreaming of the Communist Chinese government model. Voilà. Trudeau the Younger won the prize.
Ensconced as PM, Justin resorted to his entitled past, taking free trips from the Aga Khan, getting jiggy with a female reporter, calling off the Mounties' investigating Quebec's SNC Lavalin. And sucking up big time to the global elites by destroying Canada's energy industry. Always protected by media he'd paid off in advance.
To make up for lost Liberal seats in future elections he recruited the hapless Jagmeet Singh and his NDP faculty club into a non-aggression pact. He was free to embrace all the fashionable frippery of the Woke radicals. With another term— and Singh— in hand it came time last fall to pay off his real constituents: the Reset Regime. The suits who give him gravitas. Luminaries such as WEF honcho Klaus Schwab, who bragged at having "penetrated" Trudeau's cabinet.
Enter the WHO's wildly ambitious Pandemic Accord. Never heard of it?
According to WHO director-general Dr. Tedros, the Chinese puppet running the WHO, the Pandemic Accord is an urgent project. "The last few years have taught us about our own collective fragility and the threat to economies and security of not working together… The essence of the proposed #PandemicAccord is to improve cooperation, coordination, and the sharing of data, information, biological materials and lifesaving tools."
If you're looking to parse that word salad, rest assured that the Pandemic Accord will not be consulting local knowledge the next time a virus rolls through. It will be "one size fits all" lockdowns, vaccines and travel restrictions mandated in Europe. And the funding for the Accord will be a sinkhole, not unlike the current UN.
(If you're thinking this surrender of sovereignty is just a Justin thing, 154 other sheep nations have also signed up for this "1984" tribute. Australia's PM Scott Morrison sums up the enthusiasm for Covid Kool-Aid on the pandemic treaty: "The WHO should have those powers and authorities," he announced. For an intellectual non-entity like Trudeau this is a train he needs to get on board. He'll get to hang with the big guys.)
Now if you haven't heard of the Pandemic Accord, you're not alone. Because it has the power to upset naïve citizens, the arrival of this monstrosity has been covered up by the war in Ukraine. Wondering if the Bono was why Trudeau kept flying to Ukraine? In part, yes.
But he was also meeting with European leaders and global financiers about the Accord and handing over sovereignty to unelected suits. And how he can get a piece of the action when he leaves the PMO. You didn't know his stint as PM was simply a job application to hanging with the globalist crowd? What are you, a trucker? Shame on you.
While Skippy is burnishing his CV in Europe, in his home province the Quebec government has decided now is the time to squeeze non-Francophones again. "Bill 96 would impose tougher language requirements on small businesses and companies in federally regulated industries, such as banking and telecommunications, as well as governments and schools.
If passed, companies with 25 employees or more would be subject to "francization" — government certification that use of French is generalized in the workplace — down from 50 currently. The bill also assigns new powers to the French language watchdog and sets tighter language rules for professional orders.
The cost for a roughly 50-employee company would range between $9.5 million and $23.5 million, according to estimates from the Canadian Federation of Independent Business. The bill is expected to pass before the legislature breaks for the summer."
It'll all be fuelled by a snitch culture that turns neighbours against each other and on companies. To help Premier François Legault navigate any legal or Charter issues, the PM has said they'll move the deck chairs so it can pass without a problem.
But that and soaring gas prices is all just a sideshow for Trudeau. The big action— and respect— lies in Europe. And he can't wait for you to give him a lucrative send-off.
Bruce Dowbiggin @dowbboy is the editor of Not The Public Broadcaster (http://www.notthepublicbroadcaster.com). The best-selling author was nominated for the BBN Business Book award of 2020 for Personal Account with Tony Comper. A two-time winner of the Gemini Award as Canada's top television sports broadcaster, he's also a regular contributor to Sirius XM Canada Talks Ch. 167. His new book with his son Evan Inexact Science: The Six Most Compelling Draft Years In NHL History is now available on http://brucedowbigginbooks.ca/book-personalaccount.aspx