"Can you tell me if there's a good spot to fish around here?"
Fly Fishing Alberta
I remember the first time I played golf. It was a beautiful summer evening. That first shot flew out over the blue Edmonton sky and settled in the middle of the fairway. I was 12 years old and, from that moment on, addicted to golf. My appetite for fly fishing began many years later, but was also sparked by a single, memorable event – when, in a classic example of beginner's luck, I landed a big brown trout on the Bow River.
Over the last decade I've wasted a glorious allotment of life's brief flicker engaged in this new, perplexing pastime. Fly-fishing, like golf, is a pursuit that involves a litany of painful moments on the steep road toward competency. Unlike golf however, fishing does not entail the agony of a triple-bogey or the humiliation of a whiff. But, like the errant swing of a driver, casting a fly can result in plenty of frustration and some unintended consequences. There are missed fish, tangled lines – even an occasional need for the apologetic retrieval of a barbed hook from the derrière of a fellow fisherman.
There are a few different ways to wet a line. If you have a boat, you can drift a river or float a lake. If not, you can stand on a dock or cast from shore. But best of all is to walk and wade a shallow river. Nothing beats the solitary experience of crisscrossing a remote meandering creek, searching for elusive, rising fish. Plus I get to spend long peaceful hours alone with my favourite person. Haha.
Fly fishermen are notoriously secretive about their favourite fishing spots. One fall evening, at a secluded spot on the Oldman River in southern Alberta, I arrived late and, in the near-dark, set up camp. I wandered over to chat with a couple of well-fed fellows who were sitting contentedly by a campfire, cooking smokies and enjoying a few brews. A pair of hip-waders drying in the setting sun identified them as fly-fishermen.
'Hi there,' I said. 'Can you tell me if there's a good spot to fish around here?' '
Yup,' said the more portly of the two, taking a pull from his beer and looking downstream. 'Just that way a bit. It's called Zippermouth Creek.'
'Where?' I asked excitedly.
He looked at his buddy knowingly, then turning my way, pulled a thumb and index finger across his lips. Then he laughed, took another sip and returned his attention to the roaring fire. I slunk away – rebuffed but undeterred. And in the morning I did indeed hunt down a nice fishing hole. And since then I've discovered a few Zippermouth Creeks of my own.
Like every other endeavour, people who are skilled at fly-fishing make it look easy. A lot of time can be saved – and aggravation averted – by watching and imitating the pros. Turns out there are just three parts to the program. First, one must learn to operate a fly rod. Then, you need to figure out where the fish are hiding. Last is to determine what our pesce little friends are eating that day. My buddy Tony has patiently – and somewhat effectively – educated me in these three basic principles. But on occasion, even the master gets fish-schooled. We were drifting the Red Deer River on May 15th, opening day.
Tony was at the oars, scanning the surface, vigilant for signs of rising trout. Suddenly he pointed quietly toward a sunken log: 'There, a big brown!' He eased the boat toward shore and silently dropped anchor. Soon the telltale signs of a slurping snout re-emerged. Tony ambled onto the bank, tied on a green drake and, with precision, dropped the fly a few feet upstream of the log. The drift was textbook, directly over where the trout had been feeding. Nothing. Puzzled, he tied on a stonefly pattern and made another perfect cast. Nada. Finally he tried a caddis. Sure enough, the fish struck. But it was foul hooked and easily busted off. Tony, frustrated, gave up and, muttering about 'dumb fish', wandered up toward another hole.
I looked in my fly box, pulled out something that looked like a beetle, and tied it on. First cast the monster attacked. I set the hook and, to my utter amazement, the fly was firmly attached to the maw of an enormous brown. I reeled in the line but when the fish saw me – and I it – we both panicked. It set course for the middle of the river and the safety of strong current while I stumbled and fell on the slippery rocks.  I regained my footing and after five minutes fighting the brute I called for help: 'Tony, bring the net!' But the cascading river drowned out my wails. I'd have to land the beast solo. Which, amazingly, I did, although the fish's mouth and tail were spilling out the edges of my cheap net. Tony arrived in time to snap a picture, verifying what otherwise would have gone down in history as just another of Gerry's fictional fish stories.
Do I tie my own flies? Certainly not. I get everything from my dealer, Tony. It starts with a phone call:
G: 'Hey, Tony, I'm outa green drakes and I need some, real bad.'
T: 'I ain't got no green drakes, I can get ya some browns. Maybe.'
G: 'No, Tony, please I really need the greens.'
T: 'Ok, ok, calm down. I'll leave a packet in the rear mailbox. Leave cash. Use the back gate and don't let nobody see ya.'
G: 'Thanks Tony, you're a life saver.'
Then the conversation changes:
G: 'Oh, Tony, did I mention the big cutthroat I landed at Prairie Creek last week.'
T: 'No, Gerry. Tell me more. Was it male, female? Any colour?'
G: 'Golden red. A fat male. 18 inches. Maybe more. With a huge kype.'
T: 'Oh, Gerry, that is so-o-o exciting! Tell me more.'
I call this 1 (900) FISH TALK. It's kinda weird. But then, fly fishermen really are fanatical.
These days I spend about as much time casting about as I do strolling fairways – and if I have the choice between fishing and golfing, more and more I'm leaning toward avoiding those nasty three-putts and instead trying to land that big one.
By the way, did I mention that, after hitting that first big drive all those years ago, I duffed three shots in a row?
contact Gerry at [email protected]
Gerry Feehan is an award-winning travel writer and photographer. We hope you enjoyed his Irish adventure.  He and his wife Florence live in Red Deer, AB and Kimberley, BC.
Thanks to Kennedy Wealth Management for sponsoring this series.  Click on their ads and learn more about this long-term local business.
We will travel again but in the meantime, enjoy Gerry's 'Buddy Trip to Ireland'
Todayville travel writer Gerry Feehan wins national Travel Media Association award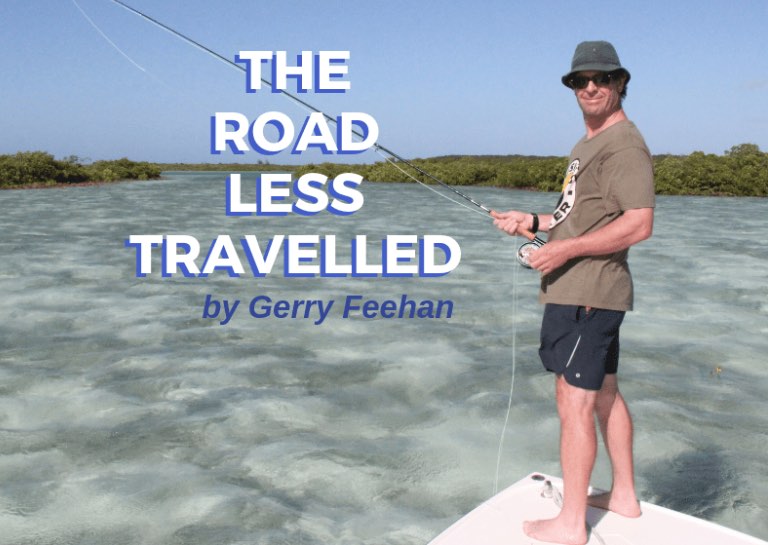 Todayville is very proud to share that our travel writer Gerry Feehan has been honoured with a top award by the Travel Media Association of Canada (TMAC). TMAC is Canada's premiere travel writer's organization.  At the 2021 TMAC annual national conference and awards Gerry was awarded first place in the 'Best People Photograph' category.
We interviewed Gerry to find out more about this award as well as his unique and very entertaining approach to travel writing.
This award is Gerry's fifth as a travel writer and photographer.  Two of the photos he submitted for awards in 2021 are from this same remarkable article.  Click to see a lineup of amazing images from "Taj Mahal and the Ganges River – India Part 2"
India Part 2- Terrific photos! Experience the Taj Mahal and Ganges with Gerry Feehan
Todayville congratulates our distinguished travel writer Gerry Feehan.
We'd also like to thank all the sponsors of these features from over the years, especially our current sponsor, Rod Kennedy or RBC Dominion Securities. Please  take a moment  to  learn  about  Rod  by clicking on the link below.
The Irish Loop – Part 4 of a travel series on Newfoundland by Gerry Feehan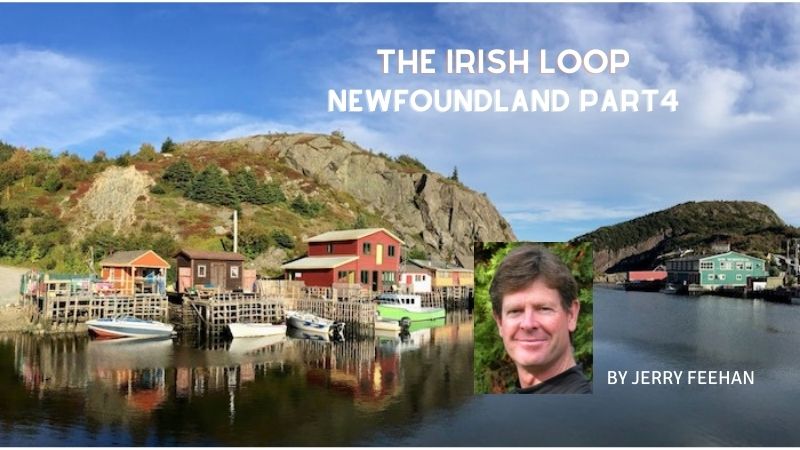 This is the last in a four part Newfoundland series.
Scroll down to find Part 1, Gros Morne,  part 2 North America's Oldest European Settlement, and part 3 A World Famous Newfoundland Tradition.
When I told a Red Deer friend (born and raised in Newfoundland) that we intended to explore only the west side of the Island during our two-week visit she looked at me as if I were daft. "If you haven't walked down Water Street in St. John's, you haven't been to Newfoundland." And so we divided our 14-day fall camping trip on The Rock equally between both sides of the Island, with the last week dedicated to St. John's and the east coast.
Water Street was indeed a lot of frolic and fun. But frankly, narrow steep cobblestone roads and a motor home don't play well together. So, after a few days of fine seafood, great live music, an exploration of the fascinating Rooms Museum and a bumpy visit to Signal Hill, it was time to move on from the capital. We were bound for the Irish Loop, south of St John's, on the Avalon Peninsula. On our way out of town we stopped at Cape Spear Lighthouse, the most easterly point in Canada—and North America for that matter. The fair-haired interpreter seemed certain to have Gaelic roots (and thus knowledge of the Irish Loop) so I asked him if there were any special places we should visit. "Scottish actually," he said, stroking his sandy beard and disavowing any Irish ancestry. "The Avalon is beautiful, you can't go wrong. Just poke along."
And poke we did. After exploring scenic Petty Harbour, we poked our toes into aptly named Witless Bay, where we determined that the North Atlantic Ocean is brain-
freeze cold. We camped that night in a quiet spot overlooking Witless Bay Ecological Reserve, where in early summer tens of thousands of tourists flock to see "iceberg
alley" and the vast colony of Atlantic puffins that nest annually on Great Island.
"It's the end of the season, dearie," said the tired camp host. "The water gets shut off tomorrow." She looked out to sea and added, with quiet poetry, "the icebergs have
melted, the puffins have flown—now we've just a few stray tourists to drown." But with a wink added, "present company excluded." I took no offence—and swear it was by sheer inadvertence that I left the hot water running in the Witless bathhouse the next morning. For us it was an uncharacteristically early start. There must be
wisdom in that "early bird gets the worm" thing because by 8 a.m. we had encountered three different groups of hunters quartering moose by the roadside.
Hunting season had opened that day. Newfoundlanders take their moose quarrying very seriously. They are also very proud Canadians. Many yards sport a high-flying
maple leaf. But invariably the flag of Newfoundland also flaps nearby. And on the Irish Loop you'll also see a lot of green, white and pink, the pre-1949 Dominion of
Newfoundland Tricolour.
We hadn't planned on muzzling into other people's moose-business but, when we encountered a newly deceased bull being roped across the highway near Ferryland,
we had little choice but to stop and make inquiries. One quickly learns as a visitor to Newfoundland that there's no need to do more than simply open the conversation.
After that, listening will suffice. And so a roadside discourse began:
"This is how you paunch the carcass," the senior member of the group explained while his grandson sharpened a knife and began the on-site butchering process.
"And this here's the tenderest part," the grandfather continued, pointing loinward. I remarked on his particularly thick maritime accent. "Ha," one of his sons interjected, "Dad just returned from Ireland. They didn't even ask him where he was from, although one feller did ask if he'd spent a couple of years in America." He and
another brother were hoisting the 400 kg animal onto a makeshift wooden frame for further dissection. Dripping sweat, he continued, "Where are you two headed?"
"Toward Trepassey," I answered, "around the bottom of the loop and then back up toward the Trans Canada. We have an invite for Jiggs dinner on Sunday at a campground in Terra Nova."
"Trepassey?" remarked the patriarch, cutting a strip of hide from the recently departed moose's hindquarters. "Did you know Trepassey is in the Guinness Book of World Records as the foggiest place on earth? Last year a woman gave birth, but it was three months before they could tell if it was a boy or a girl." The younger two
generations nodded in amused agreement.
It was certainly foggy when we rolled into town. I almost drove through the restaurant doors before spotting the bright blinking light notifying us that the village's only eatery was closed. Apparently, the cook was out—hunting no doubt.
Someone had recommended that we stop for eats at the Squid Jigger back up the road in Calvert but that had been hours earlier. We had poked in there to see what was on the menu but decided it was too early in the day for a plate of salt-fish, potatoes and scrunchions.
It was well past lunchtime when we meandered into Peter's River. Cars were jammed outside the local hall. Perhaps a public pot luck dinner? No such luck. The entire community was gathered at the legion for "Chase the Ace," Newfoundland's favourite communal gambling pastime. We were getting rather peckish. With deep
regret I recalled the Squid Jigger's daily special: cod au gratin with a side of slaw and fries.
Finally, near Point La Haye we found a corner store with doors ajar. Scurrying in, we headed directly for the deli and ordered up a couple of prime 'Newfoundland
Steaks': fhresh sTle iced bologna. On the recommendation of the proprietress, we chose them 'tick' rather than 'tin'. At the checkout, the store phone rang. The owner
dashed off to answer. She came back, handed the cordless to the man behind us in line and said, "It's for you John. The missus says not to forget the toilet paper."
We parked for our picnic on a hill overlooking St. Mary's Harbour. As the fat bologna fried on the camp stove next to a couple of happy eggs, rain began and tick fog descended. It was the tastiest meal ever.
A colourful St John's streetGerry Feehan is an award-winning travel writer and photographer. He lives in Kimberley, BC.
Gerry Feehan is an award-winning travel writer and photographer. He and his wife Florence live in Kimberley, BC!
Thanks to Kennedy Wealth Management for sponsoring this series.  Click on the ads and learn more about this long-term local business.
Gerry Feehan takes us to North America's Oldest European Settlement
Gerry Feehan Receives the Legendary Invitation, A World Famous Newfoundland Tradition