US Life Expectancy Down Three Years in Two Years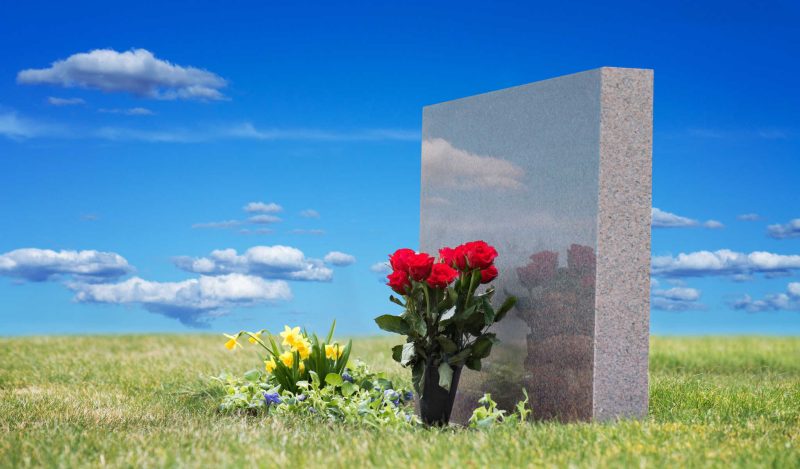 BY
JEFFREY A. TUCKER
Jared Kushner had not yet read the news most likely. He was just telling an interviewer that he is working on getting more healthy because his generation is likely to be the first to "live forever" or the "last generation that's going to die." Therefore we need to "keep ourselves in pretty good shape."
True, it would be awful to live forever and not be fit as a fiddle.
A good start to living forever might be, for example, taking steps toward longer life expectancy right now. Let's just say that it is not going well. Americans over two years have lost on average three years of life expectancy. It's a disaster by any standard, based on data that is mostly unfakeable.
Yes, it gets exasperating. At the very outset of lockdowns,so many said this would happen. The deployment of state power against a virus would unleash every manner of hell including economic collapse, population-wide demoralization, cultural confusion and crime, loss of hope, and overall ill-health. There was already a vast literature on this, and it was unbearably obvious that this would be the result.
Sadly, here we are two years later and all the data is pouring in. The CDC reports that in 2021, life expectancy fell yet again just as it did in 2020, for a total of nearly three years of lost life. The trend is grim.
It would be one thing if this was due entirely or even mostly to Covid. But the verified data on Covid death hasn't changed since January 2020: the average age of death is equal to or above the median age of life expectancy. The number of people listed as having died from Covid is borrowed entirely from other categories of death such as flu and other respiratory illnesses, and this is due to either misclassification or perhaps the well-known pattern of viral crowding out: the new bug pushes aside the old bug.
Apart from that, we've seen a huge increase in deaths – spiking in middle age – by liver disease, heart disease, accidental injury, and suicide, not to mention drug overdosers. In other words, these are lockdown deaths occurring to people at a much younger age than would typically die from (not with) Covid. There is also the truly terrifying possibility that the adverse effects of vaccines are driving some portion of this shocking trend.
"Until now, experts have been accustomed to measuring life expectancy changes in increments of months, not years," notes the New York Times. The trend affects all demographics except the Asian population.
It was the largest reduction in life expectancy in the United States over the course of a two-year period since the early 1920s, when life expectancy fell to 57.2 in 1923. That drop-off may have been related to high unemployment and suicide rates during an earlier recession, as well as a steep increase in mortality among nonwhite men and women.
What the Times here is calling an "earlier recession" is actually World War I or what was then known as the Great War. Multitudes of young men came back from war traumatized, depressed, and lost, and took their lives. The push for alcohol prohibition in 1920 exacerbated the trend. Prohibition was yet another case of a government smiting a proximate cause – under the influence of respected scientists – of a problem without dealing with the root issue.
So yes, the great progress came to an end however temporarily. Once life normalized again by the mid-1920s, lives started getting longer again.
There are few data points more clear in the course of history than the relationship between prosperity and life expectancy and also between prosperity and freedom. The first country where people lived beyond the age of 50 was the UK, where the Industrial Revolution took the deepest root. That change came to the US in the 1870s. Since then we've seen astonishing increases all over the world, depending again on prosperity, which in turn depends on freedom.
With travel and more human contact with people different from ourselves, we experienced the miraculous improvement of immune systems, such that the average immunity strength of 20th century humans surpassed that which we've ever before seen.
Gone were the times when small isolated tribes were utterly wiped out by exposure to a new virus. Instead, exposure and recovery granted human beings ever longer lives due to their improved ability to resist severe consequences of infection.
Here I credit the amazing Sunetra Gupta for the insight. I personally consider this point to be among the most brilliant and challenging in all epidemiologic and economic literature. And yet it seemed unexplored in any great depth.
But starting in March 2020, we went in the other direction. We degraded immune systems by mandating a lack of exposure. Again, we were warned early on that this path would result in more ill-health and vulnerability to every disease. Then, incredibly, government shut hospitals and medical services to elective surgeries and diagnostics – nearly everything but Covid. Just astonishing. Then they took away gyms, civic meetings, and community worship.
It was a perfect plan for killing people in the name of protecting them.
The people who did this to us deserve to be disgraced in memory.
We could go on here but the point is that the data is starting to pour in. They ruined progress. They wrecked lives. They degraded the experience of living on earth. The results in the US are uniquely bad in this sense because of other factors having to do with substance abuse, obesity and diet, and general neglect of physical and mental health. The lockdowns made it all worse.
The irony is as palpable as it is tragic. In the name of pandemic planning, the elites turned a manageable pathogen into a killer policy that sliced three years off the average life expectancy in the US, with costs that are truly incalculable. All the cover-ups, political propaganda, and excuse-making cannot cover up the vital statistics, which are among the most difficult to disguise. And they are looking ever more grim.
Jared Kushner, we now know, was hugely instrumental in bringing about this state of affairs. It was he, with two friends who probably share his immortalist conviction. who pushed the White House toward the first lockdowns. If he does manage to live forever in this world, the conditions his influence brought about have made that less likely than ever for everyone else.
Requiem for Jacinda Ardern's Political Life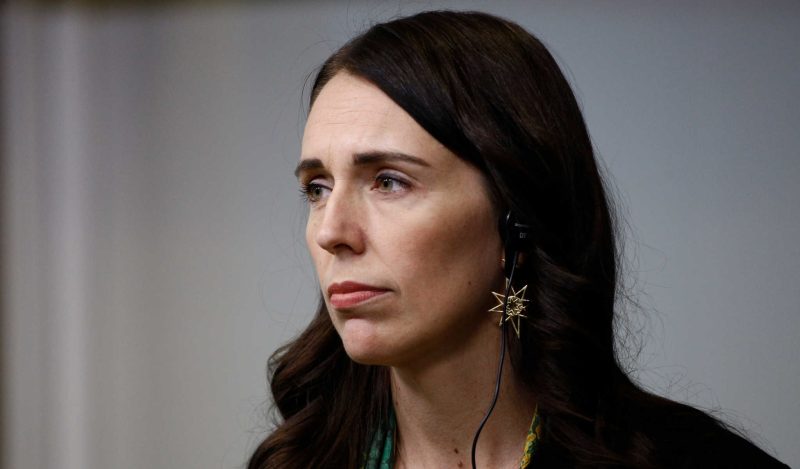 BY
GUY HATCHARD
New Zealand's Prime Minister Jacinda Ardern has resigned after months of rumors. Ardern, whose popularity has plummeted during the last six months, told us "she had nothing left in the tank." In her resignation speech, she called on Labour Party ministers to consider which reform areas should be priorities and which should be scrapped as Labour moves to try to wipe some controversial policies off its plate.
The backstory to this resignation is a tale of woe. Ardern said today she wants to be remembered as someone who tried to be kind. The subtext is: the country is in an unprecedented mess but don't blame me. School attendance is running at just 67 percent on any given day. Machete-wielding teenagers are ram-raiding liquor stores daily in an unparalleled crime wave. The health system is overwhelmed. Ardern's government promised to build 100,000 new homes over three years. It has delivered just 1,500.
Our tourist, farming, and hospitality industries have never recovered from lockdowns and border closures. It now takes months to get a visa to visit NZ and the government says it only wants rich people to come. No wonder, we are all poor now. Ardern famously insisted on universal Covid vaccination mandates. There is a suspicion that our 90 percent vaccination rate has left everyone in a lethargic fog. Excess all-cause deaths are still running 15 percent above the long-term trends, and it is not because of Covid.
History will judge Ardern harshly, but don't blame her alone. This was a Parliament who woke up on all sides of the house to the weakness of our constitutional arrangements (there are none). The Bill of Rights was tossed aside and no one in Parliament cared.
The leader of the National opposition, Chris Luxon, famously said pre-pandemic if he was in power, he would withdraw benefits from unvaccinated single mothers. David Seymour, leader of the ACT party, said those losing their jobs through vaccine mandates only had themselves to blame. Labour's coalition partner, the Greens led by example, encouraging mothers in labour to ride to hospital on a bicycle (yes they did).
Revelations this week, hat Ardern personally overruled her scientific advisors who were expressing doubts about the safety of Covid vaccines for young people and the wisdom of mandates, have circulated very widely and no doubt this further undermined confidence in the government.
Political insider and right-wing commentator Cameron Slater published an article 10 days ago saying that out of all the politicians he has known (and he has known most since Muldoon in the 1970s) Ardern is the only one he rates as truly evil.
Ardern introduced rule by regulation. Adopting the enabling model favoured by fascists in the 1930s, her government has empowered authorities to tell us all what to do, when to stay at home, and where not to go. The courts, the Human Rights Commission, and the broadcast regulators have all followed the government line meticulously, which had a devastating effect on business, families, communities, and professions. To cement her policies, Ardern introduced massive government funding of our media and broadcasters.
Ardern was a protege of Tony Blair and Klaus Schwab of the WEF. They must bear some blame too. What fantasies of global power did they offer to a young person who was given to idealistic dreaming that segued into fanaticism?
Ardern's government, in an absurd overreach, also funded a nationwide effort to discredit critics of policy, labeling them terrorists. This has divided a formerly egalitarian society, instituting a Stasi-like snitch culture that encourages us to dob in a neighbour. Government Disinformation Project employees appeared on funded films aired on television labeling knitting, blond hair, braids, vaccine hesitancy, love of natural foods, Yoga, and yes, motherhood as signs of terrorism that should be reported to the intelligence services.
Why did Ardern suddenly change overnight in August 2021 from being a kindly figure saying she would never mandate vaccines, to being one of the world's most draconian proponents? We can only speculate. NZ is a member of the Five Eyes intelligence network. Given the Pentagon's recently revealed massive involvement in US Covid policy and gain of function research funding, was she fed information that a bioweapon was in play? We will likely never know.
For a couple of weeks now government announcements and advertisements encouraging vaccination and boosters have been conspicuously absent. Has the penny finally dropped? We doubt it. It will take an honest, intelligent politician (are there any?) to roll back Ardern's dictatorial powers and kickstart New Zealand. Why would any aspiring newbie give up that much power? The prospect will be too intoxicating.
Our final verdict: It is not Ardern but the whole NZ Parliament elected in 2020 that will be judged as the worst in our short history as an independent island nation, formerly famous for championing the underdog and offering opportunity to all. Ardern's resignation is a bonfire of modern democracy.
The WHO: Our New Overlords
BY
JOHN MAC GHLIONN
According to its website, the World Health Organization (WHO), a specialized agency of the United Nations, "works worldwide to promote health, keep the world safe, and serve the vulnerable." In recent times, however, the organization has become a vehicle for corruption, deceit, and Chinese propaganda.
The WHO is an incredibly powerful organization with 194 member states. When the WHO speaks, the world listens. When the WHO decides on a plan of action, the world changes.
As the piece demonstrates, the WHO has aspirations of becoming even more powerful than it already is. If successful, the consequences could prove to be severe.
Last year, Henry I. Miller, a physician and molecular biologist, wrote a stinging piece that took direct aim at the WHO's "bungled response to the coronavirus." Miller, like so many others around the world, was particularly disillusioned about the "misplaced trust" placed in the Chinese Communist Party (CCP). As many readers no doubt recall, the CCP did its very best to conceal the COVID-19 outbreak that originated in Wuhan.
Because of the WHO's numerous failures, Miller argued persuasively that the United States, whose "funding of UN activities exceeds that of every other country," should refrain from financing the organization unless an "effective oversight and auditing entity" can be created to oversee operations.
In 2020, shortly after suspending financial support, the Trump administration began initiating a process to withdraw the United States from membership in the WHO. However, upon taking office in January 2021, President Joe Biden quickly reversed that decision and restored funding practices.
A few weeks after Miller's well-argued piece, Sen. Rick Scott (R-Fla.) introduced a bill designed to prevent the WHO from unilaterally imposing public health restrictions on the United States and violating the country's national sovereignty. The legislation came after the decision-making body of the WHO, the World Health Assembly, met to discuss a "pandemic treaty." If introduced, such a treaty would give the WHO far greater control over public health decisions in the United States.
Scott said: "The WHO's radical 'pandemic treaty' is a dangerous globalist overreach. The United States of America must never give more power to the WHO." He added that the bill would "ensure that public health matters in the country remain in the hands of Americans," and it needed to be passed immediately. It wasn't. It should have been.
From Jan. 9–13, clandestine meetings took place in Geneva, Switzerland. Those in attendance discussed the possibility of amending the WHO's International Health Regulations (IHR). For the uninitiated, the regulations are considered an instrument of international law, a legally binding agreement of basically every country in the world (except Liechtenstein) that calls on members to detect, evaluate, report, and respond to public health emergencies in a coordinated manner.
Michael Nevradakis, a senior reporter for The Defender, warned that if the proposed IHR amendments are made, then WHO members would essentially be stripped of their sovereignty. As Nevradakis previously reported, the IHR framework already allows Dr. Tedros Adhanom Ghebreyesus, the WHO director-general, "to declare a public health emergency in any country, without the consent of that country's government." The proposed amendments would give even more power to the director-general.
Francis Boyle, a professor of international law at the University of Illinois, told Nevradakis that the proposed changes could violate international law.
Boyle, a legitimate expert who played a pivotal role in drafting the Biological Weapons Anti-Terrorism Act of 1989, believes we are heading toward "a worldwide totalitarian medical and scientific police state," which the WHO directly controls. That's because the IHR regulations "are specifically designed to circumvent national, state and local government authorities when it comes to pandemics, the treatment for pandemics and also including in there, vaccines."
It's clear to Boyle that the WHO is preparing to adopt the regulations in May of 2023, just a few months from now.
The brilliant researcher James Roguski also shares Boyle's concerns. He claims that the WHO is attempting a global power grab by morphing from an advisory organization into what can only be described as a global law-enforcement agency. If introduced, the IHR changes, he suggested, "would institute global digital health certificates, dramatically increase the billions of dollars available to the WHO and enable nations to implement the regulations WITHOUT respect for the dignity, human rights and fundamental freedoms of people."
Although COVID-19 is now a distant memory for many, another pandemic, we're told, is just around the corner. When it comes, the WHO may very well be in a position to order you, dear reader, to do exactly what it wants, when it wants. If these amendments are made in May, resistance may prove to be utterly futile.
Reposted from Epoch Times