Is Crude Political Heckling Assault? Or The Price Of Holding Power?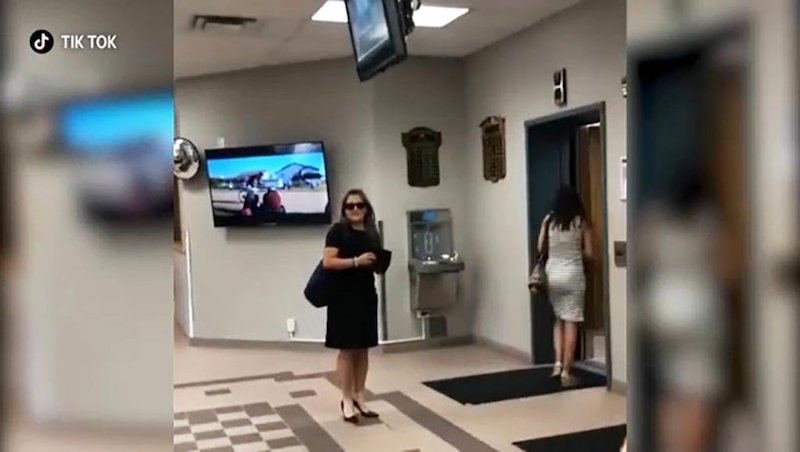 Sign up today for Not The Public Broadcaster newsletters. Hot takes/ cool slants on sports and current affairs. Have the latest columns delivered to your mail box. Tell your friends to join, too. Always provocative, always independent.
News Item: CBC [email protected] The RCMP says it's investigating after Deputy Prime Minister Chrystia Freeland was accosted in Alberta over the weekend by a man who repeatedly yelled profanity at her and called her a traitor.
In the past fortnight PM Justin Trudeau shrugged his shoulders when Germany came to beg for Canada's abundant natural gas, assuring a disastrous 2022-23 winter for Europe. In addition, Brenda Lucki, Trudeau's commissioner of the RCMP, apologized to the Nova Scotia Mass Casualty Commission investigating the murders of 22 people, for her mistakes but denying politics played a role in how she botched the tragedy.
It was also revealed that his government had been employing a confirmed anti-semite as a "media consultant" at a generous salary. Finally, the PM showered $100 million on LGBTQ, two−spirit and intersex communities across the country for something-something.
But the story that dominated Trudeau-supported Canadian media? A lout in a T-shirt yelling "traitorous bitch" at deputy PM Chrystia Freeland as she walked to an elevator at the Grand Prairie, Ab. city hall. In the viral video the man follows her at a distance, loudly saying "You don't belong here" and demanding she leave Alberta.
Could he have chosen a milder approach? Sure. But McDavid never attempted to touch Freeland. He didn't threaten violence. He didn't take away Freeland's freedom as she has taken away Tamara Lich's liberty. He had no weapon but his braying voice. The rude heckling, during which Freeland smiled grimly, was instantly labelled everything from a sexual assault to a threat against the state.
Media Party grandees outdid each other to elevate the incident into the assassination of Archduke Ferdinand in 1914. Andrew Coyne lamented, "that frightening incident involving Chrystia Freeland – accosted as she entered an elevator by a large and plainly unhinged man, whose behaviour suggested he might turn violent at any moment". Translation: He doesn't look like one of us. Ergo, threatening.
Academics matched the vitriol with the inevitable Trump/ Jan.6 hyperbole about egging on a crowd. The apogee of exaggeration put it down to "rage farming". "They know how to feed those narratives," said University of Alberta political scientist Jared Wesley. Invoking an army of far-right militia men stalking the Peace River Valley.
Rage farming or heckling, the loud mouth was unapologetic. "Why did I do that? Because I want the rest of the country to wake up and realize that she is a traitor to the country. She is selling out the country," Elliot "Moose" McDavid said last Saturday. Can't imagine why anyone feels that way, say the arbiters of paid journalism huddled in the 416/ 613.
Hint: While others have forgotten, here's a smirking Freeland invoking the Emergency Measures Act against the "other" people who honked their horns and parked trucks illegally in Ottawa.
Like it or not, McDavid's crude, intemperate heckling was political free speech, something allowed in our society. The right to verbally humble kings and presidents was at the heart of the U.S. and many other revolutions. (Heckling is so accepted that Sesame Street created Waldorf and Statler to throw barbs from the audience.) Absorbing abuse was once the price for representing people. When you become deputy PM you are no longer a vulnerable woman entitled to serenity in a public place. You represent the state.
But now decrying rude language is weaponized by the Laurentian bien pensants against the Convoy crew. In the U.S. AG Merrick Garland is blaming The Other to sic the FBI on noisy parents at school board meetings. Calgary city council — led by pearl-clutching mayor Jyoti Gondek— have talked of making it a crime to heckle puffed-up politicians. Not to be outdone the governing Liberals have enlisted social media to censor private thought on the internet.
In safe-space land McDavid was "assaulting" the deputy PM. Freeland's group and city employees were exposed to a "risk" presented by McDavid. He was inculcating rebellion among the unwashed Convoy community. (Oddly, no one fainted when Freeland's boss was called the same and worse. Hmm.)
In the social-media mobbing, the understood distinction between a private citizen and the deputy PM of Canada was so much cisgendered white male privilege. On Twitter Vancouver broadcaster Jody Vance explained. "As a woman – I can tell you that this crosses the line to harassment. Let's leave it there."
The gone-native Conservatives who naïvely believe that joining this herd will win them a 613 Boy Scout badge also piled on. Even bête noir Pierre Poilievre, grudgingly said it was a bad look. And was still scolded for not trying hard enough to flagellate himself.
If the censors are successful in criminalizing McDavid's heckling as "assault" it will be yet another triumph for "safe space" governance. The quaint notion that tender sensibilities of the pampered political class must be protected emerged from the school and university communities where "safe spaces" were established for hiding from contrary opinions. At first it was frivolous. A throw-away line. But when adopted by gender-studies majors, antifa warriors and BLM proponents it soon went viral.
Suddenly those feeling oppressed demanded more and more buffer between themselves and society at large. That meant removing free political speech from their reality. Enablers like Trudeau's pet media weaponized the idea of "hate crimes" against public figures. The Calgary mayor wants to build an emotional moat around politicians.
For those like Gondek, safe space will also mean banning accurate speech that might be used as a weapon against their Wokeness. "If we permit contrary opinions they will be weaponized against us." As in, you're feeding secrets to the enemy.
The descent into Wrong Think and the entire Orwellian state control of thought needs only the occasional Moose McDavid to fuel its ambitions. As witnessed by this psycho-drama taking precedence over the threat of a global energy crisis or the ruling Liberals once again interfering in RCMP investigations they have the government-supported Media Party marching to their priorities.
To them, language is now as lethal as an AR-15. To paraphrase the old axiom, Ain't that a bitch?
Bruce Dowbiggin @dowbboy is the editor of Not The Public Broadcaster (http://www.notthepublicbroadcaster.com). A two-time winner of the Gemini Award as Canada's top television sports broadcaster, he's a regular contributor to Sirius XM Canada Talks Ch. 167. Inexact Science: The Six Most Compelling Draft YearsIn NHL History, , his new book with his son Evan, was voted the eighth best professional hockey book of by bookauthority.org . His 2004 book Money Players was voted seventh best, and is available via http://brucedowbigginbooks.ca/book-personalaccount.aspx
No More Teachers, No More Books: Education's Demographic Crash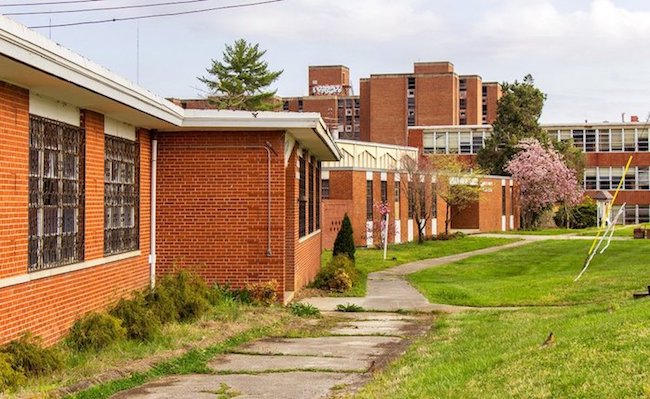 We come bearing good news and bad news. First the bad news. The steep decline in the North American birthrate since the 2008 global recession will have a significant impact on the future of K-12 and post-secondary education. The two-decade delay in demographics dating to 2008 means society is entering a fallow period that will require fewer schools, fewer teachers, fewer administrators.
Already, funding to bricks-and-mortar schools has taken a hit during Covid-19. More and more learning is going online with subsequent loss in teaching jobs for PhDs and TAs— especially in the liberal arts. According to Kevin Carey in Vox "colleges have likely hit a ceiling in terms of how many 18-year-olds they can coax onto campus. The percentage of young adults with a high school diploma has reached 94 percent. "
Additionally, the demographic shifts away from non-urban areas will unbalance the learning curve outside the Beltway or southern Ontario. In four years, the number of students graduating from high schools across the country will begin a sudden and precipitous decline, due to a rolling demographic aftershock of the Great Recession.
For those not acquainted with demographics, the next act in this play is inevitable. Says Carey, "The 2008 global financial calamity also created a bomb with an 18-year fuse: Birth rates immediately reversed course and began to plummet. From the early 1970s until 2007, the number of annual births per 1,000 women ages 15 to 44 stayed between roughly 65 and 70.
"Starting in 2008, the ratio went down, down, down, to 56 in 2020, the lowest rate in American history. There were 4.3 million births in 2007; last year, there were 3.7 million." (The slide is about the same in Canada.)
Now calculate the rate of abortions, suicides and assisted deaths into the future of plunging birthrates, and you will see the problem facing many ultra-liberal schools. So now we can extend David Foot's demographics book title to "Boom, Bust, Echo & Silence".
The good news is that these hives of progressive education are going to see their pernicious influence decline commensurately. While elite schools with huge endowments might adjust, the rest of the education chain will be hard-pressed to stay open, let alone compete. So the suffocating effect of their radicalism will decline as well.
The satisfaction with seeing Woke idiocy drop will be partially offset by the increasing role of governments— using the tools developed in colleges and universities— to control learning, research and publication. Bill C-11 and C-18 are just two Canadian examples of stifling competition in the information scheme.
Which leaves us with the corrosive legacy of modern educations's dance with death. As Heather Mac donald describes in her book "The Diversity Delusion: How Race and Gender Pandering Corrupt the University and Undermine Our Culture," spineless administrators and politicians have allowed schools to be mobbed by the outer fringes of radical thinking. With the goal of suppressing contrary speech.
Says journalist Matt Taibbi, 'Americans who once venerated self-reliance are building a church of conformity, whose chief means of worship is destroying heretics'". As we wrote earlier this week "The CBS journalists who have long praised Edward R. Murrow's 1950s defiance of the McCarthy hearings are now all-in with authority."
As such, the curriculum has morphed from questioners of authority to adherents to a globalist catechism. Most parents blissfully slept through these changes. For example, here are things you never hear from the guilt factories or the governments who follow their diktats.
North America whites should gladly accept a total cultural transformation brought on by unchecked immigration. But it's okay for Japan, China, Pakistan, Russia and many other nations to protect their cultures by severely limiting immigration that might dilute centuries-old cultures.

We hear extensive discussion about reparations for the families of African American slaves. We never heart of any comparable compensation to the families of the 360,222 Union soldiers who died in the service of ending that slavery.

While ESG prophets and the U.S. Justice department are vigilantly attempting to end meritocracy—changing equal opportunity to equal outcome— no one seems especially bothered that the NFL and NBA are well over 75% black while their number in the real population in 12-13%.

Society must help upper-middle-class graduates of post-secondary education by wiping out the tuition debts they ran up. No one in authority seems to feel the same way about those whose plumbing or electrical apprenticeships cost them many thousands of dollars, too.

All women must be believed. Unless they're CPC member Melissa Lastman or Democrat defector Tulsi Gabbard. Then they're a mountain of lies.

Universities have forgiven Germany and Japan for the unspeakable crimes they committed 75 years ago. But there is no forgiveness for the events of 160 years ago in America.

Universities are allegedly oppressors of women, dens of rape and sexual aggression. But nearly 70 percent of current liberal arts programs are women.
These are but a few of the educational pieties that seem of no interest to the first writers of history, a.k.a. establishment journalists. If they were to look, here's what Carey says they'll find: "The empty factories and abandoned shopping malls littering the American landscape may soon be joined by ghost colleges, victims of an existential struggle for reinvention, waged against a ticking clock of shrinking student bodies, coming soon to a town near you."
Sign up today for Not The Public Broadcaster newsletters. Hot takes/ cool slants on sports and current affairs. Have the latest columns delivered to your mail box. Tell your friends to join, too. Always provocative, always independent.
Bruce Dowbiggin @dowbboy is the editor of Not The Public Broadcaster A two-time winner of the Gemini Award as Canada's top television sports broadcaster, he's a regular contributor to Sirius XM Canada Talks Ch. 167. Inexact Science: The Six Most Compelling Draft Years In NHL History, his new book with his son Evan, was voted the seventh-best professional hockey book of all time by bookauthority.org . His 2004 book Money Players was voted sixth best on the same list, and is available via http://brucedowbigginbooks.ca/book-personalaccount.aspx
The Unhinged Plan To Destroy Elon Musk & Twitter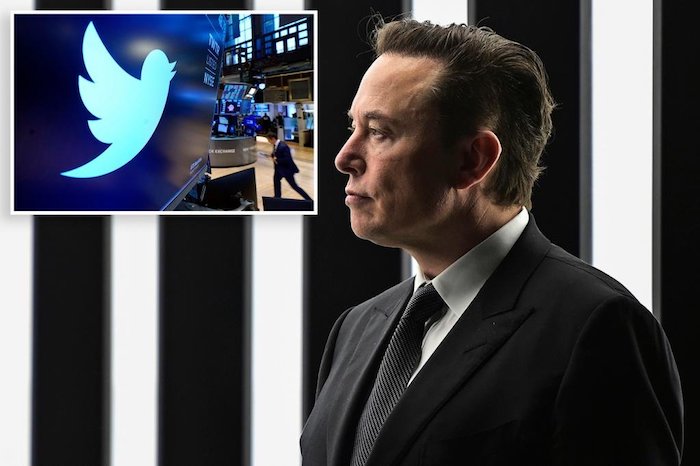 We know that many of you hate betting content on sports TV. This weekend's Grey Cup broadcast bristled with wagering talk. Puritans just couldn't wrap their heads around the presence of lines, sides and parlays on the broadcasts of their favourite CFL teams. And the spares who are pitching it all.
Fair enough. It ain't your grandfather's CFL broadcast. But betting is here to stay. If you're looking for something to blame then stick a pin in Twitter. The "worldwide web" took gambling from barber shops, speak-easys and back alleys to a giant presence across North American sports.
When the gambling dam broke, wagering went from a bad habit to the sports version of day trading. The sexy new thing. And the money rolled in. Casinos and betting sites are spreading that money across social media and broadcasters.
The tide of this money has raised all boats. How high has the revenue river risen? An NFL franchise (Denver) is now worth $4 billion. TV networks and players like Amazon will pay almost anything for a piece of the league's broadcast/ digital pie. (It's a similar but less pricey scene in other leagues.) Twitter helped do that.
So it is fascinating to see the debate about cratering Twitter since it was purchased by Elon Musk. A cursory glance at the wildly popular site this weekend showed an alliance of Woke scolds and entertainment industry preeners ready to wreck the world's largest marketplace of chatter, because they don't want to hear anything that challenges their world view.
Or contradicts the Church of Rachel Maddow on (choose any) Trump, abortion, climate, Afghanistan, racism, Trump, trans dysphoria, inflation, voting integrity, guns, Trump, Hunter Biden, electric cars, veganism, CO2, Trump, white privilege, SGM, polar bears, FBI, Dreamers, ballot harvesting and… Trump.
Imagine a betting site that banned the contrarian tips of a legendary character. That only allowed discussion of taking overs not unders on sports bets. Or banned teaser talk. That's today's Twitter. @kylenabecker "They demand complete cultural hegemony. Anything that gets in the way of that must be destroyed."
The progressive scolds who've controlled the spread of opinions on Twitter since the Obama administration of social justice now want to abandon the site because Musk had the wacky idea of allowing a former president back on the site. This after conducting an informal poll about reinstating The King of Mara Lago.
Even people you'd thought sane about the new tech have lost their marbles over the prospect of hearing things they find vexing. Here's NBA owner Mark Cuban @mcuban The greatest challenge Twitter has is making users feel safe. Safe that they won't be abused by users on the platform. Safe that tweets won't lead to action off the platform that hurt people. I think this is the element that @elonmusk is missing that current AI can't protect."
By safe Mark must mean from the Ayatollahs who promise death to Israel or Nancy Pelosi's daughter Christine who tweeted "the neighbour was right" after senator Rand Paul was savagely beaten by a neighbour? No? They're still on Twitter after the Babylon Bee was silenced? Wow.
Here's another sample of a Madame Defrage as she reaches for her pitchfork. "@shannoncoulter Just emailed the head of safety at Apple and Google respectively to ask if their app stores will continue to carry the Twitter app now that Elon Musk has reinstated Donald Trump." Because Hitler. Or something. From a church lady who advertises cats on her site.
It's more than individuals who've taken the "safe space" mantra to next lengths. This weekend CBS News— which gleefully printed all the Russiagate lies and fake Ukrainian impeachment hoax—decided it was just too raffiné to dip its toe into the Musk version of Twitter after its entitled staff began quitting in protest.
Reporter Jonathan Vigliotti provided CBCS' rationale. "In light of the uncertainty around Twitter, and out of an abundance of caution, CBS News is pausing its activity on the social media site as it continues to monitor the platform."
An abundance of caution from people who banned the 2020 Hunter Biden laptop story because there was an election in three weeks and his Dad might lose to Trump? Sure. The Walter Cronkite network was ripped for erring on the side of censorship, one writer saying the decision was "so stupid it makes my head hurt".
Prompting a doubleback on Sunday. "After pausing for much of the weekend to assess the security concerns, CBS News and Stations is resuming its activity on Twitter as we continue to monitor the situation." Their entitled vanity could choke a mule.
The CBS journalists who have long praised Edward R. Murrow's 1950s defiance of the McCarthy hearings are now all-in with authority. Says journalist Matt Taibbi, "Americans who once venerated self-reliance are building a church of conformity, whose chief means of worship is destroying heretics".
Making the charade even more risible is the new role of Musk as evil incarnate for buying Twitter, turfing a large portion of its useless, self-absorbed employees and restoring a semblance of balance to the site. From hero of youth culture the Tesla pioneer has become an evil that must be burned at the stake lest he remove the blue-check bias of the site. Not that he's intimidated. https://twitter.com/JoshuaPHilll/status/1594512374408810496
What is clear from this convulsion of fear is that the fire of safe spaces— segregated convocations, banning of speakers, crushing of businesses— that took root in academia has now jumped the fire line into the public where it is now burning every corner of free speech.
It bristles with its new power. Says Taibbi: "The math isn't hard: if the DHS or the NSC can do this to the world's richest man, they can do it to anyone, making this story into a test case to see what the new censorship regime can get away with." There's hope. When you hear Joe Biden say it is "worth looking into" whether Musk is a "national security threat" due to his "cooperations" and "relationships" with other countries, you know that the censors are nervous he'll succeed.
Let's give them something to really be nervous about. Keep tweeting. Pay the $8 fee.
Sign up today for Not The Public Broadcaster newsletters. Hot takes/ cool slants on sports and current affairs. Have the latest columns delivered to your mail box. Tell your friends to join, too. Always provocative, always independent. https://share.hsforms.com/16edbhhC3TTKg6jAaRyP7rActsj5
Bruce Dowbiggin @dowbboy is the editor of Not The Public Broadcaster A two-time winner of the Gemini Award as Canada's top television sports broadcaster, he's a regular contributor to Sirius XM Canada Talks Ch. 167. Inexact Science: The Six Most Compelling Draft Years In NHL History, his new book with his son Evan, was voted the seventh-best professional hockey book of all time by bookauthority.org . His 2004 book Money Players was voted sixth best on the same list, and is available via http://brucedowbigginbooks.ca/book-personalaccount.aspx