Updated 2021 Municipal Election and Referendum Results from the City of Red Deer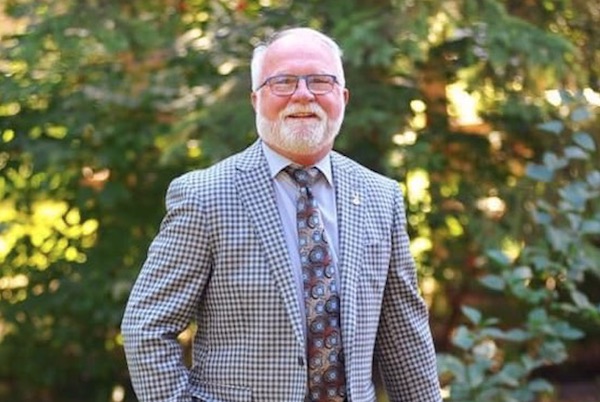 Updated unofficial 2021 Election results
Following a recount of two voting stations which had not yet reported results, The City has updated unofficial results to reflect 100% of votes cast. A recount was performed earlier today after an isolated technical issue disrupted results reporting for Advance Vote at the Baymont by Wyndham Red Deer and the Mustard Seed. The recount did not change the outcome of the Election.
Red Deer saw an increase in voter turnout compared to the last Municipal Election. In the 2021 Election, 21,548 out of 71,475 eligible voters, or 30.15 per cent, cast their ballots, including 10,622 during the Advance Vote. This was an increase over 2017, which saw 19,265 of 66,897 eligible voters, or 28.8 per cent, cast their ballots, including 2,639 during Advance Vote.
Unofficial results of the 2021 Municipal and School Board Elections are as follows:
MAYOR FOR THE CITY OF RED DEER
Number of positions to be filled: 1
CANDIDATE VOTES
1 Johnston, Ken 11,611
2 Moore, Jeremy Richard 3,169
3 Buchanan, S.H. (Buck) 3,086
4 Magee, Bradley James 2,049
5 Hickey, Dwight G. 900
6 Allen, James 389
COUNCILLOR FOR THE CITY OF RED DEER
Number of positions to be filled: 8
CANDIDATE VOTES
1 Dawe, Michael 12,141
2 Jefferies, Cindy 11,304
3 Wyntjes, Dianne 8,961
4 Lee, Lawrence 8,310
5 Buruma, Bruce 7,067
6 Higham, Vesna 6,298
7 Barnstable, Kraymer 5,892
8 Doerksen, Victor 5,884
9 Krahn, Chad 5,122
10 Khan, Sadia 5,000
11 Williams, Dax 4,865
12 Somer, Janise 4,809
13 Huizing, Hans 4,687
14 MacDonald, Jason 4,677
15 Curtis, Craig 4,543
16 Olubwale, Sheyi 4,245
17 Barclay, Graham 4,061
18 Lydiard, Nicole (Nikki) 3,725
19 Campbell, Brenda 3,525
20 Harksen, Sarah 3,290
21 Engel, Grace Joy 2,540
22 Ratra, Harish 2,495
23 Spencer-Cook, Lisa 2,468
24 Campbell, Calvin 2,067
25 Milaney, Liam 1,634
26 Larocque, Lindsay 1,362
27 Mihaly, Jozef 1,353
28 Laloge, Ryan Andrew 1,317
29 Chapin, Matt 902
30 Coop, Stephen (Steve) 435
TRUSTEE OF THE RED DEER PUBLIC SCHOOL DIVISION
Number of positions to be filled: 7
CANDIDATE VOTES
1 Manning, Bev 6,074
2 Gould, Matt 5,272
3 Buchanan, Nicole 5,143
4 Macaulay, Dianne 4,781
5 Peacocke, Cathy 4,775
6 Sommers, Angela 4,581
7 Watters, Jim 4,473
8 Tweedle, Jaelene 4,185
9 Peters, Paul 3,892
10 Warkentin, Reg 3,550
11 Parisian, Meagan 3,358
12 Elliott, Kari 3,274
13 Davies, Nathan 3,082
14 Grills, Terri 3,024
15 Chapin, Matt 1,653
16 Swarek, Mark 937
TRUSTEE OF THE RED DEER CATHOLIC SEPARATE SCHOOL DIVISION, RED DEER AREA WARD
Number of positions to be filled: 5
CANDIDATE VOTES
1 Watson, Anne Marie 3,169
2 Pasula, Kim 2,956
3 Hollman, Murray 2,923
4 LeGrange, Monique 2,546
5 Leyson, Cynthia 2,489
6 Mariani, Vanessa 2,209
The Red Deer Catholic Separate School Division's QEII Ward and Highway 11 Ward were both unaffected by the recount, as the two voting stations affected were within the Red Deer Area Ward. Unofficial results for the QEII Ward and Highway 11 Ward remain unchanged.
Official election results for the Municipal and School Board Elections will be announced at 12 noon on Friday, October 22.
The City also hosted a Senate Election and two Referendum questions on behalf of The Province. Updated results noted below are unofficial results for Red Deer voters only; official results from all Alberta voters will be calculated and confirmed by Elections Alberta at a later date.
ALBERTA SENATE ELECTION
Number of positions to be filled: 3
CANDIDATE RED DEER VOTES
1 Pam Davidson 7,951
2 Erika Barootes 7,227
3 Mykhailo Martyniouk 4,896
4 Kelly Lorencz 3,002
5 Doug A. Horner 2,945
6 Ann McCormack 2,475
7 Nadine R. Wellwood 2,464
8 Karina Pillay 1,959
9 Rick Bonnett 1,837
10 Duncan Kinney 1,777
11 Jeff Nielsen 1,510
12 Sunil Sookram 1,229
13 Chad Jett Thunders Saunders 1,004
REFERENDUM QUESTION 1: EQUALIZATION
1 Yes 13,980
2 No 6,393
REFERENDUM QUESTION 2: DAYLIGHT SAVING TIME
1 Yes 11,523
2 No 9,580
Downtown shoppers could win $1,000.00 a week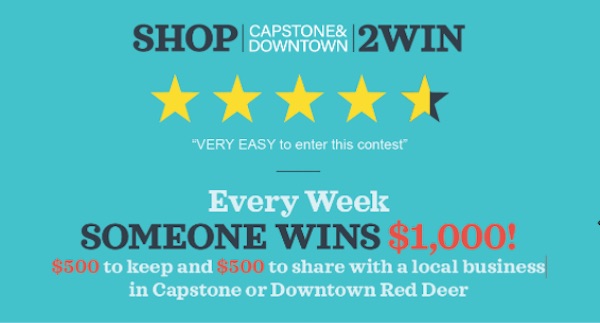 Support local
businesses in
Capstone &
Downtown Red Deer
Save receipts of $25 or more
(including taxes)
Upload photos of all
your receipts weekly
Digital receipts, third party delivery app receipts and Google reviews are all acceptable entries.
City Council to hear arguments for and against extending homeless shelter at Cannery Row for 2 more years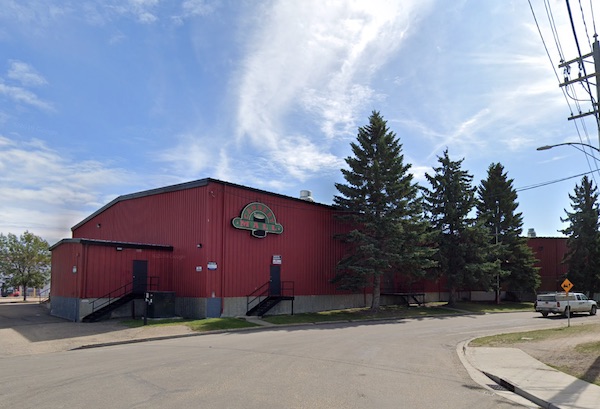 Public Hearing set for Land Use Bylaw amendment for temporary emergency housing
A Public Hearing is now set for January 17, 2022 at 4 p.m. following Council's approval of first reading of a Land Use Bylaw (LUB) amendment today. The amendment being considered is to allow for continued operations of the temporary emergency housing site at Cannery Row (5239 53 Avenue) until February 1, 2024.

The existing site exception for the temporary emergency housing site expired on September 30, 2021, and it is now operational through an executive order following the declaration of a State of Local Emergency (SOLE) in place up until February 15, 2022.

As part of the Public Hearing process, neighbours within 100 meters of the site will receive a letter from the administration inviting them to submit feedback on the amendment. The general public is also invited to provide feedback in advance or during the Public Hearing. Those wishing to provide feedback during the Public Hearing on January 17, 2022 are invited to attend the online Council meeting at 4 p.m.. Full details on the Public Hearing and how to provide feedback will be uploaded to The City's site in the coming weeks. Details will be available at www.reddeer.ca/publichearing.
Council received an update on the current emergency housing status in the community on December 1, 2021. Administration had explored all opportunities for relocating the temporary site, but no viable solutions were available. The report outlined the need for full spectrum housing in the city, the goal is to have a permanent purpose-built emergency housing site in Red Deer operational within two years. Funding is in place and steps are underway with the province to make this a reality for the community. A location for the permanent site has not been decided. This Land Use Bylaw amendment would facilitate a temporary emergency housing solution at the current location until the permanent site is operational.
For background information on the temporary emergency housing site, visit www.reddeer.ca/emergencyhousing.