Updated 2021 Municipal Election and Referendum Results from the City of Red Deer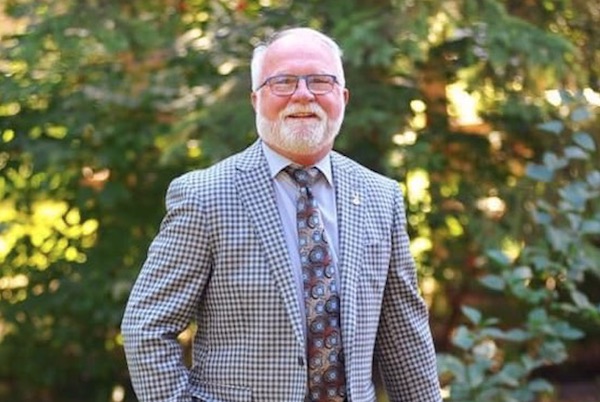 Updated unofficial 2021 Election results
Following a recount of two voting stations which had not yet reported results, The City has updated unofficial results to reflect 100% of votes cast. A recount was performed earlier today after an isolated technical issue disrupted results reporting for Advance Vote at the Baymont by Wyndham Red Deer and the Mustard Seed. The recount did not change the outcome of the Election.
Red Deer saw an increase in voter turnout compared to the last Municipal Election. In the 2021 Election, 21,548 out of 71,475 eligible voters, or 30.15 per cent, cast their ballots, including 10,622 during the Advance Vote. This was an increase over 2017, which saw 19,265 of 66,897 eligible voters, or 28.8 per cent, cast their ballots, including 2,639 during Advance Vote.
Unofficial results of the 2021 Municipal and School Board Elections are as follows:
MAYOR FOR THE CITY OF RED DEER
Number of positions to be filled: 1
CANDIDATE VOTES
1 Johnston, Ken 11,611
2 Moore, Jeremy Richard 3,169
3 Buchanan, S.H. (Buck) 3,086
4 Magee, Bradley James 2,049
5 Hickey, Dwight G. 900
6 Allen, James 389
COUNCILLOR FOR THE CITY OF RED DEER
Number of positions to be filled: 8
CANDIDATE VOTES
1 Dawe, Michael 12,141
2 Jefferies, Cindy 11,304
3 Wyntjes, Dianne 8,961
4 Lee, Lawrence 8,310
5 Buruma, Bruce 7,067
6 Higham, Vesna 6,298
7 Barnstable, Kraymer 5,892
8 Doerksen, Victor 5,884
9 Krahn, Chad 5,122
10 Khan, Sadia 5,000
11 Williams, Dax 4,865
12 Somer, Janise 4,809
13 Huizing, Hans 4,687
14 MacDonald, Jason 4,677
15 Curtis, Craig 4,543
16 Olubwale, Sheyi 4,245
17 Barclay, Graham 4,061
18 Lydiard, Nicole (Nikki) 3,725
19 Campbell, Brenda 3,525
20 Harksen, Sarah 3,290
21 Engel, Grace Joy 2,540
22 Ratra, Harish 2,495
23 Spencer-Cook, Lisa 2,468
24 Campbell, Calvin 2,067
25 Milaney, Liam 1,634
26 Larocque, Lindsay 1,362
27 Mihaly, Jozef 1,353
28 Laloge, Ryan Andrew 1,317
29 Chapin, Matt 902
30 Coop, Stephen (Steve) 435
TRUSTEE OF THE RED DEER PUBLIC SCHOOL DIVISION
Number of positions to be filled: 7
CANDIDATE VOTES
1 Manning, Bev 6,074
2 Gould, Matt 5,272
3 Buchanan, Nicole 5,143
4 Macaulay, Dianne 4,781
5 Peacocke, Cathy 4,775
6 Sommers, Angela 4,581
7 Watters, Jim 4,473
8 Tweedle, Jaelene 4,185
9 Peters, Paul 3,892
10 Warkentin, Reg 3,550
11 Parisian, Meagan 3,358
12 Elliott, Kari 3,274
13 Davies, Nathan 3,082
14 Grills, Terri 3,024
15 Chapin, Matt 1,653
16 Swarek, Mark 937
TRUSTEE OF THE RED DEER CATHOLIC SEPARATE SCHOOL DIVISION, RED DEER AREA WARD
Number of positions to be filled: 5
CANDIDATE VOTES
1 Watson, Anne Marie 3,169
2 Pasula, Kim 2,956
3 Hollman, Murray 2,923
4 LeGrange, Monique 2,546
5 Leyson, Cynthia 2,489
6 Mariani, Vanessa 2,209
The Red Deer Catholic Separate School Division's QEII Ward and Highway 11 Ward were both unaffected by the recount, as the two voting stations affected were within the Red Deer Area Ward. Unofficial results for the QEII Ward and Highway 11 Ward remain unchanged.
Official election results for the Municipal and School Board Elections will be announced at 12 noon on Friday, October 22.
The City also hosted a Senate Election and two Referendum questions on behalf of The Province. Updated results noted below are unofficial results for Red Deer voters only; official results from all Alberta voters will be calculated and confirmed by Elections Alberta at a later date.
ALBERTA SENATE ELECTION
Number of positions to be filled: 3
CANDIDATE RED DEER VOTES
1 Pam Davidson 7,951
2 Erika Barootes 7,227
3 Mykhailo Martyniouk 4,896
4 Kelly Lorencz 3,002
5 Doug A. Horner 2,945
6 Ann McCormack 2,475
7 Nadine R. Wellwood 2,464
8 Karina Pillay 1,959
9 Rick Bonnett 1,837
10 Duncan Kinney 1,777
11 Jeff Nielsen 1,510
12 Sunil Sookram 1,229
13 Chad Jett Thunders Saunders 1,004
REFERENDUM QUESTION 1: EQUALIZATION
1 Yes 13,980
2 No 6,393
REFERENDUM QUESTION 2: DAYLIGHT SAVING TIME
1 Yes 11,523
2 No 9,580
Council to vote on extending emergency temporary housing at Canery Row for two more years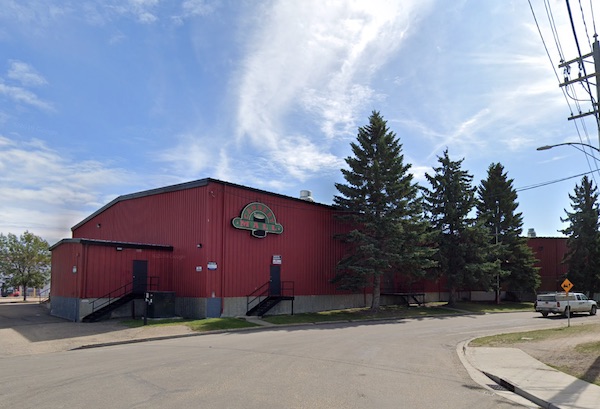 Council focuses on long-term solution to housing and homelessness
Following a report on the housing and homelessness crisis Red Deer is facing, Council will take the next steps to implementing a diversion plan and securing a temporary solution while the permanent emergency housing site is being built.

"Our primary goal is to end homelessness in our community, and there are a lot of partners required to make that happen. Today, we directed administration to develop a diversion plan to reduce the overall number of people accessing emergency housing services," Said Mayor Ken Johnston "We are working closely with the Province to get shovels in the ground next Spring to begin construction of a permanent emergency housing site in our community that will not only provide a shelter for those in need, but the resources to get them to a place where they can be housed permanently."

The City works in partnership with community and government partners to build and implement a responsive, sustainable and well-performing housing and homelessness response that is informed by evidence-based research and best practice. Since given direction from Council to develop a list of site purchase options for a temporary site, great efforts have been made to try and find an alternative site involving commercial realtors and requests for proposals. The list of sites was narrowed from more than 80 possibilities and it resulted in only one viable property: Cannery Row. These decisions will help the community to prioritize permanent shelter

Among the decisions today, Council approved two key recommendations as a step towards solving the emergency housing crisis in Red Deer:
Directed administration to develop a diversion plan to reduce the overall number of people accessing emergency housing services, in alignment with the Community Housing & Homelessness Integrated Plan (CHHIP).
Direction to bring forward a Land Use Bylaw Amendment to provide temporary emergency housing service at the Cannery Row site for two years for Council's consideration within three weeks. A date was set for consideration of First Reading on December 6.
"Although the subject of temporary emergency housing has been very public in our community for more than a year, members of Council will go into the Public Hearing with an open mind, and we hope that members of our community and businesses will do the same," said Mayor Johnston. "In our experience, when considering any amendments to our Land Use Bylaw, the public hearing process can be both emotionally and mentally draining. We will be hearing both support and opposition with personal and professional experiences, and Council will take every piece of the equation into consideration when making our decision."
The temporary emergency housing site at Cannery Row is currently able to operate following an Emergency Order put in place following the declaration of the State of Local Emergency (SOLE), which was renewed until February 15. Once the SOLE expires or is rescinded, the ability to operate at Cannery Row will also expire, leaving a gap in services for people experiencing homelessness during the winter months if an amendment to the LUB is not approved.
In 2019, the Provincial government announced $7 million to fund a permanent shelter in Red Deer. A Memorandum of Understanding (MOU) was signed by The City and the Province in November 2020 that outlines mutual intentions for a quality, purpose-built shelter. The location of the permanent site has not been determined.
For background information on the temporary emergency housing site, visit www.reddeer.ca/emergencyhousing.
For more information, please contact:
Corporate Communications
The City of Red Deer
Alberta Ombudsman can't do anything about City of Red Deer complaint about 9-11 Dispatch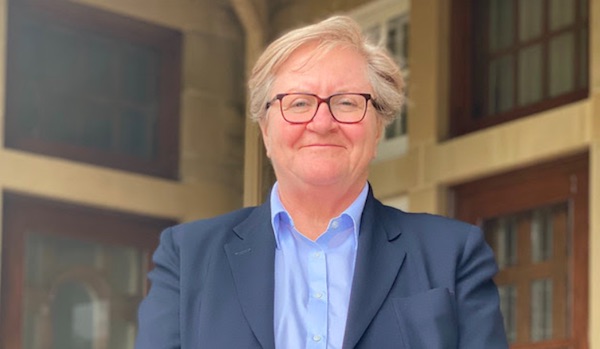 Ombudsman Responds to Municipalities' Complaint About Ambulance Dispatch
Marianne Ryan, Alberta's Ombudsman took the unusual step of publicly commenting on a complaint received involving Alberta Health Services.
The City of Red Deer, along with the municipalities of Calgary, Lethbridge and the Regional Municipality of Wood Buffalo filed a complaint to the Ombudsman regarding Alberta Health Services' consolidation of ambulance emergency dispatch services.
The Ombudsman Act authorizes the Ombudsman to investigate administrative decisions of government ministries and many related bodies, but the Act specifically prohibits her from investigating decisions of Alberta Health Services (AHS).
"My office thoroughly analyzed the complaint and confirmed that the decision to consolidate ambulance dispatch services was indeed made by AHS. While many government-related bodies fall under my jurisdiction, AHS is not one of them," stated Marianne Ryan, Alberta's Ombudsman. "In fact, the Ombudsman Act specifically states that my powers of investigation do not apply to health authorities. My ability to investigate AHS decisions would require a change in legislation. While the issue being complained about clearly affects many Albertans, I am bound by my governing legislation to only investigate matters that are clearly within my jurisdiction."
Investigations by the Ombudsman are conducted in confidence, and it is the Ombudsman's general practice not to comment publicly on complaints, especially ones that are not being investigated.
"Given the substance of the complaint has been widely reported in the media and that it relates to an issue affecting a great many Albertans, I advised the mayors that I would be making a public statement."