Updated 2021 Municipal Election and Referendum Results from the City of Red Deer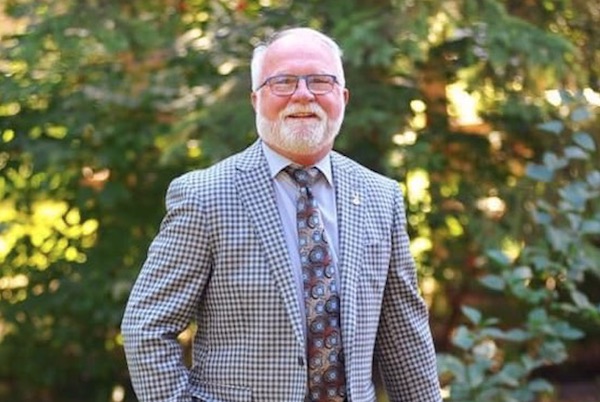 Updated unofficial 2021 Election results
Following a recount of two voting stations which had not yet reported results, The City has updated unofficial results to reflect 100% of votes cast. A recount was performed earlier today after an isolated technical issue disrupted results reporting for Advance Vote at the Baymont by Wyndham Red Deer and the Mustard Seed. The recount did not change the outcome of the Election.
Red Deer saw an increase in voter turnout compared to the last Municipal Election. In the 2021 Election, 21,548 out of 71,475 eligible voters, or 30.15 per cent, cast their ballots, including 10,622 during the Advance Vote. This was an increase over 2017, which saw 19,265 of 66,897 eligible voters, or 28.8 per cent, cast their ballots, including 2,639 during Advance Vote.
Unofficial results of the 2021 Municipal and School Board Elections are as follows:
MAYOR FOR THE CITY OF RED DEER
Number of positions to be filled: 1
CANDIDATE VOTES
1 Johnston, Ken 11,611
2 Moore, Jeremy Richard 3,169
3 Buchanan, S.H. (Buck) 3,086
4 Magee, Bradley James 2,049
5 Hickey, Dwight G. 900
6 Allen, James 389
COUNCILLOR FOR THE CITY OF RED DEER
Number of positions to be filled: 8
CANDIDATE VOTES
1 Dawe, Michael 12,141
2 Jefferies, Cindy 11,304
3 Wyntjes, Dianne 8,961
4 Lee, Lawrence 8,310
5 Buruma, Bruce 7,067
6 Higham, Vesna 6,298
7 Barnstable, Kraymer 5,892
8 Doerksen, Victor 5,884
9 Krahn, Chad 5,122
10 Khan, Sadia 5,000
11 Williams, Dax 4,865
12 Somer, Janise 4,809
13 Huizing, Hans 4,687
14 MacDonald, Jason 4,677
15 Curtis, Craig 4,543
16 Olubwale, Sheyi 4,245
17 Barclay, Graham 4,061
18 Lydiard, Nicole (Nikki) 3,725
19 Campbell, Brenda 3,525
20 Harksen, Sarah 3,290
21 Engel, Grace Joy 2,540
22 Ratra, Harish 2,495
23 Spencer-Cook, Lisa 2,468
24 Campbell, Calvin 2,067
25 Milaney, Liam 1,634
26 Larocque, Lindsay 1,362
27 Mihaly, Jozef 1,353
28 Laloge, Ryan Andrew 1,317
29 Chapin, Matt 902
30 Coop, Stephen (Steve) 435
TRUSTEE OF THE RED DEER PUBLIC SCHOOL DIVISION
Number of positions to be filled: 7
CANDIDATE VOTES
1 Manning, Bev 6,074
2 Gould, Matt 5,272
3 Buchanan, Nicole 5,143
4 Macaulay, Dianne 4,781
5 Peacocke, Cathy 4,775
6 Sommers, Angela 4,581
7 Watters, Jim 4,473
8 Tweedle, Jaelene 4,185
9 Peters, Paul 3,892
10 Warkentin, Reg 3,550
11 Parisian, Meagan 3,358
12 Elliott, Kari 3,274
13 Davies, Nathan 3,082
14 Grills, Terri 3,024
15 Chapin, Matt 1,653
16 Swarek, Mark 937
TRUSTEE OF THE RED DEER CATHOLIC SEPARATE SCHOOL DIVISION, RED DEER AREA WARD
Number of positions to be filled: 5
CANDIDATE VOTES
1 Watson, Anne Marie 3,169
2 Pasula, Kim 2,956
3 Hollman, Murray 2,923
4 LeGrange, Monique 2,546
5 Leyson, Cynthia 2,489
6 Mariani, Vanessa 2,209
The Red Deer Catholic Separate School Division's QEII Ward and Highway 11 Ward were both unaffected by the recount, as the two voting stations affected were within the Red Deer Area Ward. Unofficial results for the QEII Ward and Highway 11 Ward remain unchanged.
Official election results for the Municipal and School Board Elections will be announced at 12 noon on Friday, October 22.
The City also hosted a Senate Election and two Referendum questions on behalf of The Province. Updated results noted below are unofficial results for Red Deer voters only; official results from all Alberta voters will be calculated and confirmed by Elections Alberta at a later date.
ALBERTA SENATE ELECTION
Number of positions to be filled: 3
CANDIDATE RED DEER VOTES
1 Pam Davidson 7,951
2 Erika Barootes 7,227
3 Mykhailo Martyniouk 4,896
4 Kelly Lorencz 3,002
5 Doug A. Horner 2,945
6 Ann McCormack 2,475
7 Nadine R. Wellwood 2,464
8 Karina Pillay 1,959
9 Rick Bonnett 1,837
10 Duncan Kinney 1,777
11 Jeff Nielsen 1,510
12 Sunil Sookram 1,229
13 Chad Jett Thunders Saunders 1,004
REFERENDUM QUESTION 1: EQUALIZATION
1 Yes 13,980
2 No 6,393
REFERENDUM QUESTION 2: DAYLIGHT SAVING TIME
1 Yes 11,523
2 No 9,580
Mayor Johnston responds to Provincial announcement about transition of OPS operations to AHS run mobile site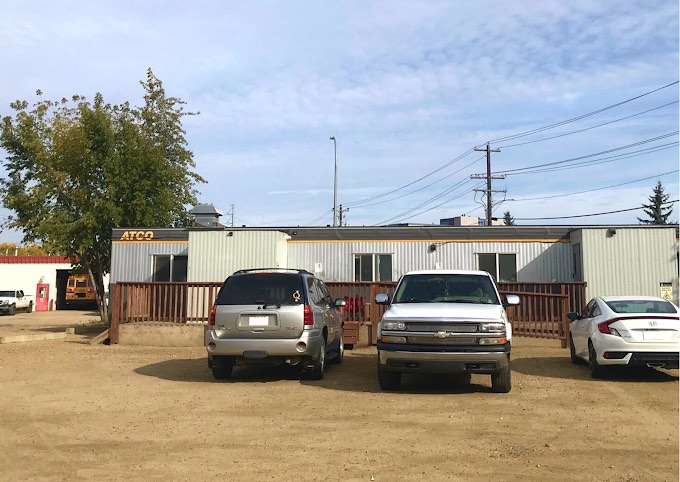 The Provincial Government has announced its intention to transition the current Overdose Prevention Site (OPS) in Red Deer from a privately run facility to an Alberta Health Services operated mobile site.

The Overdose Prevention Site (OPS) has been operated by Turning Point since October 2018 when it opened its doors as a temporary health service. At this time, the Province of Alberta will begin transition of the current operations from a privately operated site to a provincially run mobile service.

On behalf of Red Deer City Council, I want to assure our citizens that we remain committed to working with the Province of Alberta to build Red Deer as a recovery community.

We appreciate the leadership of the Province of Alberta in this area. We thank Turning Point for their years of service and the lives saved over the past several years. Ensuring the safety and wellbeing of Red Deerians is a top priority, and we are confident this new AHS-Operated mobile site will continue to meet the needs of our residents.

I also want to extend a formal apology to Turning Point and the service providers in our community who learned about the transition after overhearing one of our City Council members talking with a provincial colleague about it in the community. We know this is unacceptable, we apologize.
Woody's Spray Park among three recreation facilities to be enhanced by donation from Red Deer business leader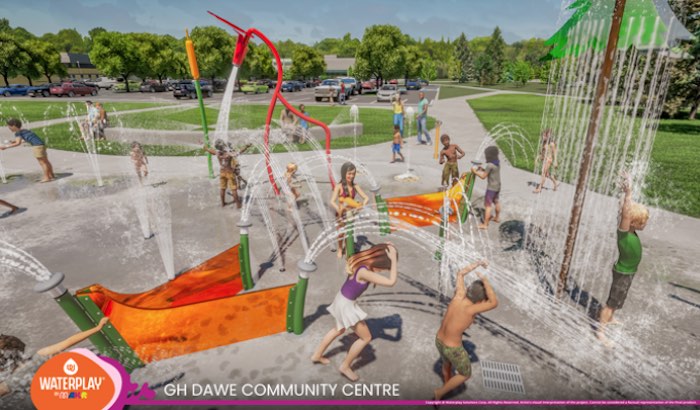 Enhancing recreation through community partnership
A long time community supporter and local business owner is contributing to three recreation amenities within Red Deer through personal financial contribution. Woody Paylor has graciously donated funds that will see the replacement of a community park and the naming of the new spray park and a current athletic park.
Woody's contribution will be honoured for years to come with the naming of the new spray park at G.H. Dawe Community Centre, which will be named Woody's Spray Park; and the track at Lindsay Thurber Comprehensive High School will be named Woody's Athletic Park. A portion of the contribution will also be used to replace the playground at the Bower-Kin Community Centre.
"Over the years, Woody has supported many community initiatives that lead to enhanced quality of life for Red Deerians. He is passionate about initiatives that enable individuals of all ages and abilities to have opportunities to get outdoors, be active, and build community in a city they call home," said Mayor
Ken Johnston. "His financial contribution to the three amenities speaks to this and will leave a lasting legacy on our beloved recreation amenities for generations to come."
Each of the three amenities that will benefit from his generosity have a personal connection to him and his family. The track is where he and his family have spent numerous hours training and supporting annual community events. The Bower-Kin park has provided hours of entertainment to the youth
connected to his family as well as the surrounding neighborhood. The spray park will bring joy to generations for many years to come, as one of the many enhancements occurring at the G.H. Dawe Community Centre.
"Red Deer and Central Alberta have been very kind to my family and supported our business in tremendous ways. I feel privileged to give back to a community we care about. The outdoor trails and parks have been the jewel of our city and my family wants to see that continued," said Woody Paylor.
"My wife Val and I have spent many hours at community playgrounds, and we are excited to be part of building one together with the Bower Community Association. Our entire family has enjoyed events at the track, and we are thrilled to see this amenity continue to provide a similar experience for others in
the community".
The City will coordinate the playground replacement. As part of the design process, the neighbourhood will be involved in the playground design through engagement with the Bower-Kin Community Association that will help bring the vision to life. Planning is anticipated to begin over the winter, with construction to take place in the spring and summer of 2023.
Woody's Athletic Park has preplanned construction beginning in Summer 2023 with an anticipated completion by Fall 2023. Woody's Spray Park has an anticipated opening of early Summer 2023.
The City will be hosting community events for each of these amenities upon completion, where we can celebrate Woody's legacy in our community.
Woody's commitment to community spirit, togetherness, and active living, are all exemplified with this generous contribution. The contribution amount and the terms of the agreement will not be publicly disclosed. Although Woody wishes these terms remain confidential, we can share that it is one of the
largest personal contributions made to City recreation spaces.
The G.H. Dawe Community Centre Expansion project is expected to be open in late February 2023, with Woody's Spray Park opening in the summer of 2023. For more information on the project, visit www.reddeer.ca/daweexpansion.