Until Sunday stop by Tim Hortons for Smile Cookies in support of young readers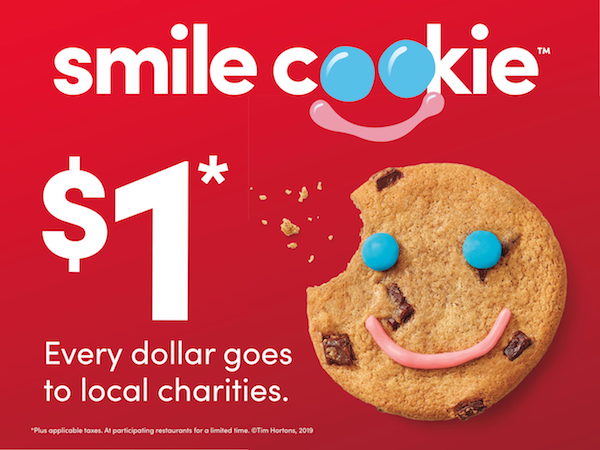 Who doesn't love cookies? They taste even sweeter when you are making a difference in a child's life!
Helping struggling students become readers of potential is exactly what local Tim Hortons stores want as proceeds for this week's Smile Cookie campaign will be directed to Reading College, a project of the Foundation for Red Deer Public Schools.
"We set up this amazing and fun summer program for kids in Grade 2 where they learn to love reading, and gain the skills to continue their growth as learners. Reading is the foundation for success in school and life. If we can help further develop their skills and instill a love for reading, it creates a lifetime of difference for that child. It will make a difference for them, make a difference for their families and make a difference in their life experiences. That's the beauty of Reading College," said Superintendent of Schools, Chad Erickson. "This year, we had 64 graduates of the Reading College program who were incredibly engaged and able to excel and improve their reading abilities over the month of July, setting them up for further success."
"The Smile Cookie Campaign is a great opportunity to raise awareness on the importance of literacy, it really does create life chances for students. Reading College is made possible through great support from our community and Tim Hortons – we could not operate it without this support," said Kristine Plastow, Foundation Board Chair. "I encourage the community to get out there and buy their cookies!"
From September 13 – 19, Tim Hortons restaurant owners in Red Deer will generously donate all proceeds from sales of a special smiling chocolate chunk cookie to support the Reading College program through The Foundation for Red Deer Public Schools. The $1 treat helps community programs across Canada in the cities where they are sold.
"On behalf of all restaurant owners and team members in Red Deer, I would like to thank our loyal guests for their generosity and support of the Smile Cookie campaign," said Tanya Doucette, Tim Hortons Restaurant Owner in Red Deer. "Tim Hortons is thrilled to support The Foundation for Red Deer Public Schools and Reading College with the funds raised and bring smiles to so many people's faces. We welcome everyone to come in to buy a delicious freshly-baked Smile Cookie in support of a great cause."
Help us promote the campaign by 'liking' Red Deer Public Schools on Facebook and 'following' us on Twitter, both under @rdpschools. You can also find us on Instagram @reddeerpublicschools.
Alberta ups ante in mandate fight with Athabasca University, threatens funding cut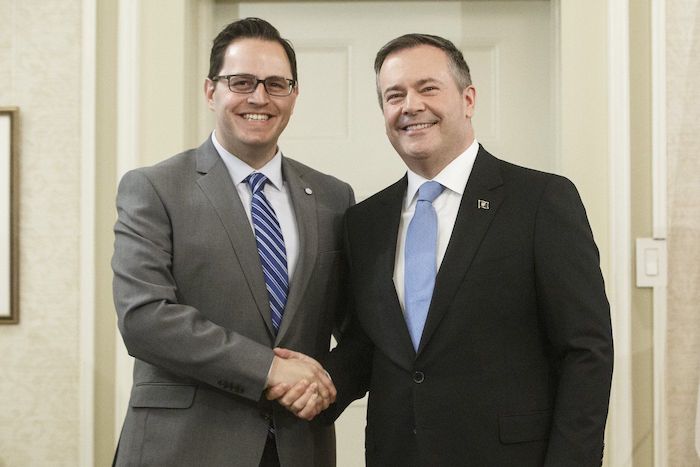 By Dean Bennett in Edmonton, Alberta, Canada
The Alberta government has upped the ante in its fight with Athabasca University, directing the online-oriented school to get busy making sure more staff work in the small northern town or risk losing millions of dollars in funding.
"The university must end its pursuit of the near-virtual strategy and must deliver a new strategic plan to Advanced Education for approval by Sept. 30," Advanced Education Minister Demetrios Nicolaides said in a statement Tuesday.
"Failure to comply will result in reductions to Athabasca's future funding."
Nicolaides informed the school of the changes in a letter sent over the weekend.
In it, Nicolaides tells the school's board of directors that it has until the end of August to direct school president Peter Scott to stop implementing what is known as the university's "near-virtual" strategy.
Further, writes Nicolaides, the board must then help Scott craft a new strategy "that expands and reinforces the university's physical presence in the town of Athabasca."
That new strategy must be submitted to Nicolaides for approval by the end of September.
Failure to do so, said Nicolaides, "would allow the Ministry of Advanced Education to withhold the $3.43-million monthly instalment for Athabasca University's base operating grant."
The letter also stipulates that all executive members of the university live in the town by no later than April 2025.
Kristine Williamson, the university's spokesperson, did not immediately respond to an email request for comment.
The letter escalates a standoff between the province and the university over the school's mandate.
Prior to the COVID-19 pandemic, the university instituted the "near-virtual" plan to give employees more freedom over where they carried out their work. That plan was accelerated when the pandemic forced people to work from home.
Scott has publicly argued the goal of the school is to provide the best distance education with the highest-quality staff — a mandate that would be hampered by a demand that employees work in Athabasca.
Nicolaides says high quality can still be maintained while adhering to the pledge of economic diversification that led to Athabasca being relocated from Edmonton almost 40 years ago.
Nicolaides directed the university in March to deliver by June 30 a plan to resume and expand in-person operations.
In May, the province replaced Nancy Laird as Athabasca University board chair to accelerate the shift. She was replaced by Calgary lawyer Byron Nelson.
Nevertheless, the shift has been rebuffed by Scott.
Scott, in an April email to staff, said "ongoing work with our near-virtual workforce will continue."
He also noted the university shuttered satellites in Calgary and Edmonton to concentrate on Athabasca.
Nicolaides said Tuesday that the June 30 response did not pass muster, leading to "the need for Alberta's government to take substantive action."
Local residents have also taken up the fight.
The advocacy group Keep Athabasca in Athabasca University has argued for more local presence, concerned that a small fraction of about 1,200 staff are left in the town.
The group hired a lobbyist to plead its case and, in March, Premier Jason Kenney himself came to town to promise they would make changes to bring people back.
Athabasca University has about 40,000 students.
This report by The Canadian Press was first published Aug. 2, 2022.
Lindsay Thurber grad off to school in Ottawa and job in Parliament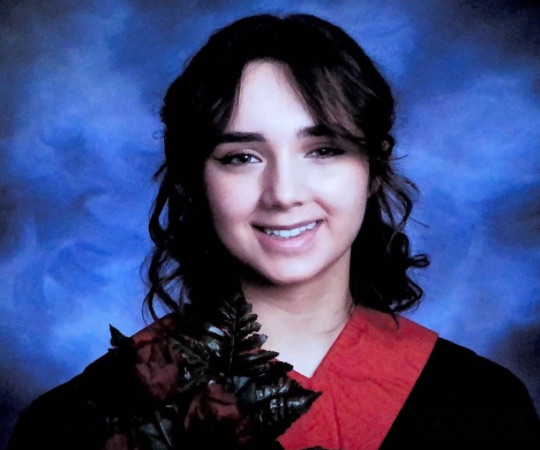 Local graduate to participate in prestigious Page Program
One Red Deer Public graduate will get an opportunity not many have had, which is to live and breathe the history and action of one of Canada's oldest political institutions.
Elena Bakker, who graduated from Lindsay Thurber in June, is one of 40 students from across Canada who will be off to Ottawa later this summer to participate in the House of Commons Page Program.
"I heard about the program through my Principal Mr. Good and it sounded like something that would be up my alley," she said. "It's for students who are politically inclined and anybody who wants to know more about the parliamentary system. It was appealing to me and I was really interested in trying it out."
Duties of a Page include performing tasks directly related to the sittings of the House; working with Members of Parliament in a non-partisan role; experiencing debates live in the Chamber; meeting with student groups in the Chamber; and participating in the Speaker's parade, among other duties.
The process to apply was lengthy – Elena first applied in October and found out she was accepted in April. As part of the application process, she had to send in a cover letter and resume, and her second language ability was tested to ensure she could communicate confidently in both English and French.
"I'm really excited for the opportunity. You are guaranteed a year of work, and it opens the door for a lot of opportunities going forward," said Elena. "There are many Pages who have gone back to work on Parliament Hill for various people in various different sectors. It connects you with a lot of people."
While fulfilling work as a Page, Elena will also be entering her first year at the University of Ottawa as she works towards her Bachelor of Science in Psychology. "I am not 100% sure where my degree will take me, but I am using this first year to explore all opportunities and that is really exciting," she said.
As for her upcoming role as a Page, Elena said there is much to look forward to.
"I am most looking forward to meeting the other Pages," said Elena. "They are from all across Canada, come from different backgrounds and have different perspectives. It will be really cool to meet all of these people who are there for the same reason."