UCP Tax Cut Hits the Target but Misses the Mark
Opinion by Cory G. Litzenberger
Well for fear of being lynched, let me talk about how I think the UCP's Job Creation Tax Cut may be (partially) incorrect.
While I applaud politicians for laying out their plans in advance of an election, my fear is that the plan is too slow in implementation and cuts too far.
I think a tax cut needs to be moderate and quick – not slow and deep.
Here are my thoughts for various tax changes we need to do in Alberta:
General Corporate Income Tax Rate:
Instead of cutting by 1% per year over 4 years, bring it back by 2% to 10% from 12% in the first year and keep it there.
By delaying the cut as the UCP currently proposes, it could reduce the impact it will have on the economy as the change to the bottom line will not be impacted enough for a corporation to make larger investment until year two or three of the plan.
Quicker action by government will result in quicker action by business, resulting in quicker action in the economy and job creation.
10% also still makes us the lowest jurisdiction in Canada.
Personal Income Tax change to 3 brackets:
– 8% for first $50k
– 10% for the next $100k
– 12% for over $150k
This reduction from 10% on the first $50,000 saves roughly $600 in personal income tax (after factoring in the basic personal tax credit) for every individual making more than $50,000 a year.
It also saves 2% for those making under $50,000 currently.
This is an important cut in order to reward people that call Alberta home, as you will see below.
A rich person paying 12% in Alberta on their personal income is better than them paying 0% because they live somewhere else.
Harmonized Sales Tax (HST) 5%
Yes, I think we need to remove the inflationary and regressive carbon tax as it is way too high of a burden and causes a ripple effect in inflationary pricing how it was implemented.
However, I suggest we implement a 5% HST (which is a flow-through for businesses and does not have the same impact on pricing).
Now, hear me out before you break out the yellow vest!
Currently, anyone visiting our province as either a tourist or a temporary worker from another province are using our infrastructure like roads, water, and yes, even hospital emergency rooms.
When these non-Alberta residents file their personal tax returns, they file it based on their home province of residence as of December 31. Since most of them don't have a permanent residence in Alberta, this results is them paying income taxes to other provinces, while using our infrastructure for free.
Other provincial residents not paying any taxes in Alberta while here unfairly puts the cost on all of us that live here.
If we implemented an HST similar to the GST program, low income households would still receive credit back (just like GST credit) to offset most (if not all) of any HST they pay.
The $600 in income tax savings we mentioned above for everyone else, is equivalent to $12,000 of taxable supplies consumed ($24,000 in a double income household where they each make over $50,000 of income).
Don't forget that basic grocery and shelter do not have sales taxes, and if Andrew Scheer gets elected, neither will basic home heating.(https://twitter.com/andrewscheer/status/854364648388182016)
This income tax reduction of $600 to $1,200 would offset much of the sales tax you would pay, but would now start to charge non-Alberta resident visitors and workers.
The reason for an HST instead of a PST is that currently, an HST is required to be charged by all GST registrants across Canada. If you are a GST registrant, you are automatically an HST registrant.
For example, in my office in Red Deer, I have to charge my Ontario customers HST and send it in to the government even though my business is in Alberta.
An HST could reduce the potential for tax leakage out of our province by funneling it back to Alberta because of other retailers in other provinces requiring to charge it on things purchased outside of, or shipped to, Alberta.
Results
– a competitive corporate tax rate to attract investment and do it quicker than the original UCP plan;
– low personal income tax to attract wealthy individuals (and their tax residency) back to Alberta to make it their place of residence, again, quickly;
– removal of the inflationary carbon tax;
– insertion of a relatively low cost HST so that we can get back some of that transfer payment money from the residents of other provinces.
In Summary
– Reduce Corporate moderately and quickly.
– Reduce Individual moderately and quickly.
– Remove Carbon tax.
– Implement an HST.
I know that the slight mention of a sales tax in Alberta makes the hair on the back of your neck stand straight up, and for many conservative politicians, they would resign before suggesting it. However, even as a fiscal-conservative tax accountant like myself, I believe that if it is implemented properly with tax reductions elsewhere, it can add to the bottom line for the province.
I also think it can do so without being a burden to those that live here by taxing those that don't.
———
Cory G. Litzenberger, CPA, CMA, CFP, C.Mgr is the President & Founder of CGL Strategic Business & Tax Advisors; you can find out more about Cory's biography at http://www.CGLtax.ca/Litzenberger-Cory.html
Big data knows all about you! – John Stossel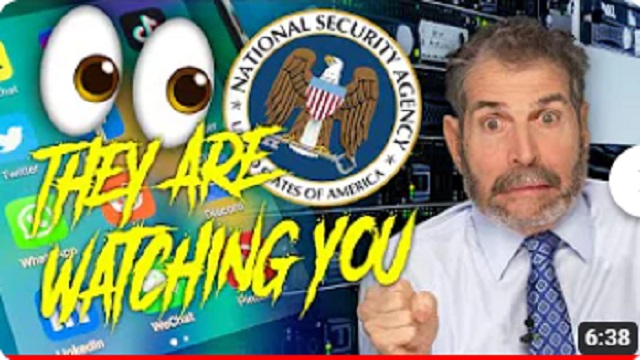 The government is tracking you.
Here's HOW they do it and WHY you should care.
@NaomiBrockwellTV has a popular YouTube channel where she points out that the government constantly spies on us, using data that apps collect via our phones.
But these apps "make my life easier," I push back, "Convenience matters!"
"But privacy is important," explains Brockwell. "The government is purchasing all this data about us. They're creating records about all of us, and that's a really scary thing." "That data is forever … You have no control over what societal norms might change in the next 10 years and that data suddenly becomes incriminating. You're basically making a bet that you and the people with the guns will always stay on good terms."
In my video above, she explains why that's not a good bet to make.
———— To get our new weekly video from Stossel TV, sign up here: https://www.johnstossel.com/#subscribe ————
" After 40+ years of reporting, I now understand the importance of limited government and personal freedom. "
——————————————
Libertarian journalist John Stossel created Stossel TV to explain liberty and free markets to young people.
Prior to Stossel TV he hosted a show on Fox Business and co-anchored ABC's primetime newsmagazine show, 20/20.
Stossel's economic programs have been adapted into teaching kits by a non-profit organization, "Stossel in the Classroom." High school teachers in American public schools now use the videos to help educate their students on economics and economic freedom. They are seen by more than 12 million students every year.
Stossel has received 19 Emmy Awards and has been honored five times for excellence in consumer reporting by the National Press Club. Other honors include the George Polk Award for Outstanding Local Reporting and the George Foster Peabody Award.
Cutting Remarks: The Scourge of Hate Speech Censors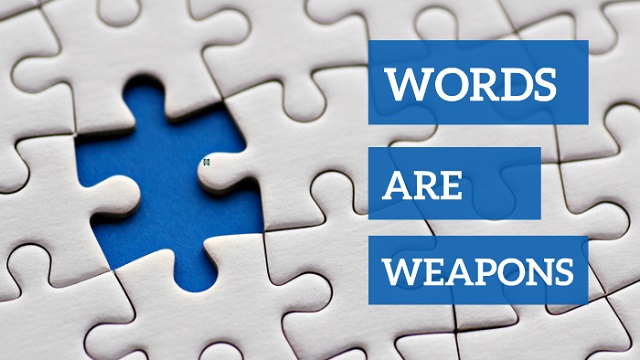 "When plunder becomes a way of life for a group… in a society, over the course of time they create for themselves a legal system that authorizes it and a moral code that glorifies it." Frédéric Bastiat
We take you now to a day in the not-too-distant future. Citizens are lined up at the registry office to renew their license to speak. Since governments weaponized speech and then criminalized words in the mid 2020s, citizens must register their speech the same way they register guns or cars.
For their convenience the government agencies provide a list of words or insinuations that qualify as criminal speech. Here's a CBC guide to correct speech on climate, giving you the appropriate words to describe weather-as-the-Apocalypse. Don't forget, every climate faux pas is a micro aggression!
Should you have made it through the previous 12 months without tripping the language laser beam you'll be permitted to again speak publicly— albeit very carefully. Pretty soon everyone will speak like Uterus Man, also known as cisgendered NDP MLA Brooks Arcand-Paul, who talks as though his mouth was a Woke minefield.
Media outlets, too, will be required to renew their speech licenses or lose the annual slush-fund monies that come with government Good Speak. Here, Trudeau wind therapist Patty Hajdu demonstrates Good Speak, decrying the cyber-violence of Adolph Hitler… er, Pierre Poilievre… over a "reckless use of the pejorative 'crazy'" to describe her cabinet colleague Stephane Guilbeault. PP's "slander" was, she assured us, yet another page out of the infamous Donald Trump American playbook that will rule Canada if Patty & Friends lose the next election.
To keep your talk license you'll need to speak more like Liberal MP Ken Hardie when he says damn the facts, let's throw a little dirt over a multiple murder on the bad side of Winnipeg: "Might it be the anti-social 'burn everything down' far-right attitude we're seeing creeping in from the U.S.? And the 'creep' on the Canadian side? Pierre Poilievre?" (The tone-deaf Liberal has since sorta' backtracked after being buried on social media.)
If this all sounds absurd, you haven't been paying attention. In Canada the government of Justin Trudeau is well on its way to creating an apparatus for regulating both public and private speech. The past week it announced that it was extending its grant money though 2029 to failing media outlets, up to about $30,000 per employee. Not to be outdone, Heritage Canada is putting $40,000 per journalist as a target to promote "diversity". No wonder so many CDN media legends rushed to defend a hapless CP reporter who was verbally upbraided by Poillievre.
Hey, money is money. Who in the collapsed media empires is not going to like that, huh? Sure you'll have to sing for your supper, but you'll still have the cottage in the Muskokas or Kawartha Lakes to soothe any qualms about selling out your journalistic birthright.
Here's former-progressive author and blogger Michael Shellenberger: "Liberal Left governments have sought to use every new crisis as an opportunity to scapegoat their political opponents and, when that stops working, demand censorship, since the legitimacy and continued existence of the liberal Left hegemony in the West comes from control over information."
Speaking of U.S. politics, where Joe Biden is polling below herpes, his administration is setting up a disinformation bureau to help the average voter divine something as "information" (Biden policy) or "disinformation" (Trump policy). Stubbornly hanging on to un-truths about The Biden Family's shakedown of foreign governments could land you in a jail next to the Jan. 6 traitors.
To goose public fear, Team Biden has a new series of Adolph Hitler… er, Donald Trump… revenge memes. From Bill Maher ("I'm afraid of him on a personal level" ) to former Obama spokes-bugle Jen Psaki, the ruling class is pumping the accelerator: "There is an old quote that goes, 'For my friend everything. For my enemies the law.' That is how Trump has operated and that is how he will continue to operate if ever given the levers of government again." Irony alert.
Need More? Here . Here And here is a CDN fainting goat. (Clarification: DEMs jailed for political crimes or charged for same during Trump presidency: 0. Non-DEMs jailed for political crimes or accused of same during Biden presidency: more than 600, perhaps as many as a thousand.)
In Ireland, the recent riots over an immigrant stabbing five adults and children have inspired the EU puppets of Leo Valadkar's government to suggest similar limits on speech must be codified after UFC star Connor MacGregor suggested that perhaps immigration was behind the anger of protesters. Here's Taioseach fart catcher Pauline O'Connell: "If your views on other people's identities go to make their lives unsafe, insecure, and cause them such deep discomfort that they cannot live in peace, then I believe that it is our job as legislators to restrict those freedoms for the common good."
In Britain, the parsing of language has produced "UK police : We will no longer accept the statement 're-housing of illegal immigrants" as a hate crime." Across the European Union, the "restrict those freedoms for the common good" drumbeat is the same, as quaking bureaucrats and entitled statists seek to silence their critics using hate-language laws that would make even Orwell blush. Result: In Germany, the right-wing AFD party is rising in the polls. In France, Marine Le Pen is more popular than Emmanuel Macron. The recent election of right-wing governments in Italy, the Netherlands and Brexit in Britain has only hastened their panic to punish speech.
Says economist and blogger Tyler Cowen "if your main theory here is 'racism,' your contribution to the discourse probably is negative."
Next speech regulation is silence. Or non-speech. Under the new rules, silence will be no defence when the mob orders you to "wear the ribbon". UC Berkeley Law Professor Savala Trepczynski gave away the game saying that "White silence is incredibly powerful … It's not neutral. It acts like a weapon." Writes legal specialist Jonathan Turley, "In a world where silence is violence and civility is complicity, there is little room for true free speech."
In this vein nearly 2,000 people signed a petition to fire Marymount Manhattan theatre arts associate professor Patricia Simon after she appeared to fall asleep briefly during an anti-racist Zoom meeting. Complained one colleague, Simon was "ignoring … racist and sizeist actions and words of the vocal coaches under her jurisdiction."
Just sayin'. Better get your license now. Before it's too….. (click).
Sign up today for Not The Public Broadcaster newsletters. Hot takes/ cool slants on sports and current affairs. Have the latest columns delivered to your mail box. Tell your friends to join, too. Always provocative, always independent. https://share.hsforms.com/16edbhhC3TTKg6jAaRyP7rActsj5
Bruce Dowbiggin @dowbboy is the editor of Not The Public Broadcaster A two-time winner of the Gemini Award as Canada's top television sports broadcaster, he's a regular contributor to Sirius XM Canada Talks Ch. 167. Inexact Science: The Six Most Compelling Draft Years In NHL History, his new book with his son Evan, was voted the seventh-best professional hockey book of all time by bookauthority.org . His 2004 book Money Players was voted sixth best on the same list, and is available via http://brucedowbigginbooks.ca/book-personalaccount.aspx