UCP Tax Cut Hits the Target but Misses the Mark
Opinion by Cory G. Litzenberger
Well for fear of being lynched, let me talk about how I think the UCP's Job Creation Tax Cut may be (partially) incorrect.
While I applaud politicians for laying out their plans in advance of an election, my fear is that the plan is too slow in implementation and cuts too far.
I think a tax cut needs to be moderate and quick – not slow and deep.
Here are my thoughts for various tax changes we need to do in Alberta:
General Corporate Income Tax Rate:
Instead of cutting by 1% per year over 4 years, bring it back by 2% to 10% from 12% in the first year and keep it there.
By delaying the cut as the UCP currently proposes, it could reduce the impact it will have on the economy as the change to the bottom line will not be impacted enough for a corporation to make larger investment until year two or three of the plan.
Quicker action by government will result in quicker action by business, resulting in quicker action in the economy and job creation.
10% also still makes us the lowest jurisdiction in Canada.
Personal Income Tax change to 3 brackets:
– 8% for first $50k
– 10% for the next $100k
– 12% for over $150k
This reduction from 10% on the first $50,000 saves roughly $600 in personal income tax (after factoring in the basic personal tax credit) for every individual making more than $50,000 a year.
It also saves 2% for those making under $50,000 currently.
This is an important cut in order to reward people that call Alberta home, as you will see below.
A rich person paying 12% in Alberta on their personal income is better than them paying 0% because they live somewhere else.
Harmonized Sales Tax (HST) 5%
Yes, I think we need to remove the inflationary and regressive carbon tax as it is way too high of a burden and causes a ripple effect in inflationary pricing how it was implemented.
However, I suggest we implement a 5% HST (which is a flow-through for businesses and does not have the same impact on pricing).
Now, hear me out before you break out the yellow vest!
Currently, anyone visiting our province as either a tourist or a temporary worker from another province are using our infrastructure like roads, water, and yes, even hospital emergency rooms.
When these non-Alberta residents file their personal tax returns, they file it based on their home province of residence as of December 31. Since most of them don't have a permanent residence in Alberta, this results is them paying income taxes to other provinces, while using our infrastructure for free.
Other provincial residents not paying any taxes in Alberta while here unfairly puts the cost on all of us that live here.
If we implemented an HST similar to the GST program, low income households would still receive credit back (just like GST credit) to offset most (if not all) of any HST they pay.
The $600 in income tax savings we mentioned above for everyone else, is equivalent to $12,000 of taxable supplies consumed ($24,000 in a double income household where they each make over $50,000 of income).
Don't forget that basic grocery and shelter do not have sales taxes, and if Andrew Scheer gets elected, neither will basic home heating.(https://twitter.com/andrewscheer/status/854364648388182016)
This income tax reduction of $600 to $1,200 would offset much of the sales tax you would pay, but would now start to charge non-Alberta resident visitors and workers.
The reason for an HST instead of a PST is that currently, an HST is required to be charged by all GST registrants across Canada. If you are a GST registrant, you are automatically an HST registrant.
For example, in my office in Red Deer, I have to charge my Ontario customers HST and send it in to the government even though my business is in Alberta.
An HST could reduce the potential for tax leakage out of our province by funneling it back to Alberta because of other retailers in other provinces requiring to charge it on things purchased outside of, or shipped to, Alberta.
Results
– a competitive corporate tax rate to attract investment and do it quicker than the original UCP plan;
– low personal income tax to attract wealthy individuals (and their tax residency) back to Alberta to make it their place of residence, again, quickly;
– removal of the inflationary carbon tax;
– insertion of a relatively low cost HST so that we can get back some of that transfer payment money from the residents of other provinces.
In Summary
– Reduce Corporate moderately and quickly.
– Reduce Individual moderately and quickly.
– Remove Carbon tax.
– Implement an HST.
I know that the slight mention of a sales tax in Alberta makes the hair on the back of your neck stand straight up, and for many conservative politicians, they would resign before suggesting it. However, even as a fiscal-conservative tax accountant like myself, I believe that if it is implemented properly with tax reductions elsewhere, it can add to the bottom line for the province.
I also think it can do so without being a burden to those that live here by taxing those that don't.
———
Cory G. Litzenberger, CPA, CMA, CFP, C.Mgr is the President & Founder of CGL Strategic Business & Tax Advisors; you can find out more about Cory's biography at http://www.CGLtax.ca/Litzenberger-Cory.html
Bjorn Lomborg shows how social media censors forgot to include the facts in their fact check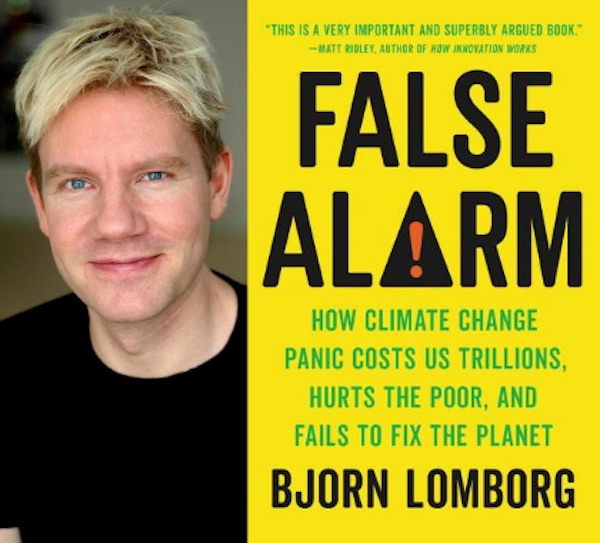 Dr. Bjorn Lomborg is president of the Copenhagen Consensus Center, and visiting fellow at the Hoover Institution, Stanford University. The Copenhagen Consensus Center is a think-tank that researches the smartest ways to do good. For this work, Lomborg was named one of TIME magazine's 100 most influential people in the world. His numerous books include "False Alarm: How Climate Change Panic Costs Us Trillions, Hurts the Poor, and Fails to Fix the Planet", "The Skeptical Environmentalist", "Cool It", "How to Spend $75 Billion to Make the World a Better Place", "The Nobel Laureates' Guide to the Smartest Targets for the World 2016-2030" and "Prioritizing Development: A Cost Benefit Analysis of the UN's SDGs".
The heresy of heat and cold deaths
Ethics prof at one of Canada's oldest universities on temporary paid leave for stance against forced vaccinations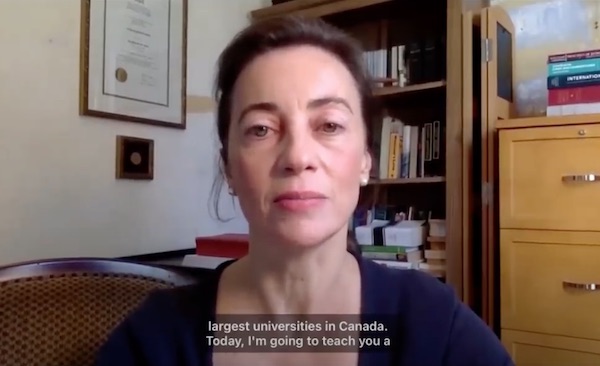 Huron University in London, Ontario, was incorporated way back in 1863 as one of the founding colleges of Western University.  Western is one of the largest universities in Canada.
On the University's website under academic objectives, Huron University strongly encourages "critical thinking through excellent teaching and research".  But it appears critical thinking may have landed a university ethics professor in a career ending dilemma. Dr. Julie Ponesse has been teaching Ethics at Huron for 20 years.  Dr. Ponesse says the University of Western Ontario has barred her from campus and put her on temporary paid leave for taking an ethical stance against the University's vaccine policy.
Here is the first measure of that policy as highlighted on the University website.
Mandatory Vaccination on Campus: Huron and its affiliate partners are implementing a vaccination policy which will require proof of vaccination or have an exemption in order to come on campus, including living in residence. Those with an exemption must be tested for COVID-19 twice weekly. There is no testing option for those who choose not to be vaccinated. Those without proof of vaccination or an exemption will not be permitted on campus.
Professor Ponesse says just a few days before the school year began, she was mandated by her employers to take the vaccine immediately.  As an Ethics educator she decided it was her job to teach her students it's ethically wrong to force people to take a vaccine.  Instead of lining up for the jab, Dr. Ponesse went to her office and recorded a video which has now been seen across Canada tens of thousands of times.  At the end of the video a statement appears indicating Professor Julie Ponesse was dismissed by her employers on September 7.
The video is being shared and commented on by Canadians from coast to coast, in various social media platforms.  It's a fascinating discussion on ethics in a terribly confusing and controversial time, by an experienced ethics professor who has courageously put her ethics ahead of her career.

The video has been taken down by both Facebook and Twitter for statements Ponesse makes about the effectiveness of vaccines.  This video was reloaded to Facebook.  Supporters of Dr. Ponesse have also posted it to Instagram.  We've posted two links in case one is taken down yet again.