Travel Pass would rebate Albertans up to $200 for staycations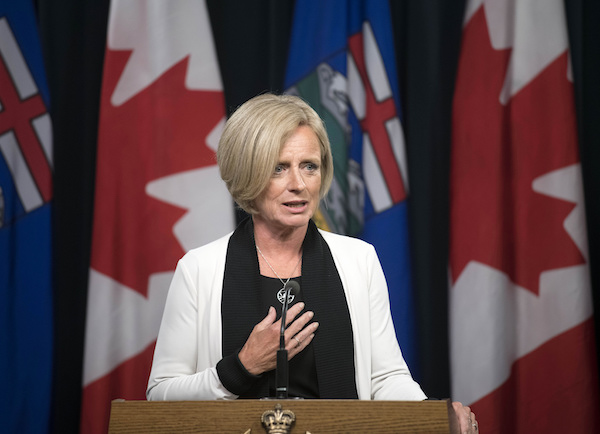 From the Alberta NDP
ALBERTA TRAVEL PASS WOULD BOOST SUMMER TOURISM, SUPPORT BUSINESSES: NDP 
The Alberta NDP Caucus is calling for the introduction of an Alberta Travel Pass tourism voucher to encourage more Albertans to vacation in our province's mountains and parks this summer.
Under the Alberta Travel Pass, families who vacation within the province this summer would be eligible for a one-time rebate of 20 per cent of their travel costs up to $1,000 for expenses such as accommodation, food and drinks, activities like museums and recreation, and petty expenses such as rentals or parking.
"In Alberta, the landscape is part of who we are: we are campers, hikers, mountain bikers and more. We are weekend warriors to the very core," said NDP Leader Rachel Notley. "The Rockies are the ultimate staycation and the Alberta Travel Pass will encourage more families to spend their summer here, experiencing our beautiful parks, supporting local businesses and helping grow our economy."
Notley called for the implementation of Alberta Travel Pass as part of her remarks Wednesday to the Bow Valley Chamber of Commerce.
It is estimated the program would cost approximately $30 million. Before COVID-19, Albertans spent about $7 billion dollars per year on travel outside of Alberta.
The Alberta Travel Pass is based on similar programs underway in Ontario and New Brunswick, where residents there are eligible for up to 20 per cent of their vacation expenses back in rebates or tax credits.
Gustavsson leads AHL Senators in 4-2 win over Heat
CALGARY — Filip Gustavsson stopped 30 shots as the Belleville Senators doubled up the Stockton Heat 4-2 on Wednesday in American Hockey League play.
Lassi Thomson, Egor Sokolov, Mark Kastelic and Parker Kelly scored to help the Senators (8-12-1) halt a three-game slide.
Matthew Phillips and Zac Leslie replied for the Heat (10-12-1).
Garret Sparks stopped 28-of-31 shots for Stockton.
—
This report by The Canadian Press was first published April 14, 2021.
The Canadian Press
Calgary schools to shift to at-home learning for grades 7 to 12 due to COVID-19
CALGARY — The Alberta government says schools in Calgary will move to at-home learning starting Monday for students in grades 7 to 12.
The change, due to COVID-19, is to last for two weeks.
Alberta Education said Wednesday that it approved requests from public and Catholic schools in the city to make the move to online learning.
Education Minister Adriana LaGrange said in a release that some school boards are dealing with operational pressures due to rising COVID-19 cases.
"The safety of students and staff is my top priority, which is why I am responding to the boards' requests and respecting their autonomy," she said.
"By having a clear process in place, we are giving them flexibility to move to at-home learning when necessary."
The province said it has not closed any schools for health reasons, and any decision to move a portion of a school to at-home learning is at the discretion of each school board.
About 19 per cent of schools have COVID-19 alerts or outbreaks. Nine schools are currently doing online learning.
Marilyn Dennis, board chair with the Calgary Board of Education, said in the release that the greatest impacts of COVID-19 have been in schools with higher grades.
Alberta's chief medical health officer, Dr. Deena Hinshaw, also said there has been a sharp rise in cases among school-aged Albertans.
The province, with 15,569 active infections, currently has the highest rate of active cases in Canada.
On Wednesday, the province reported 1,412 new cases of COVID-19 and eight additional deaths due to the virus. There were 420 people in hospital due to COVID-19, with 92 in intensive care.
This report by The Canadian Press was first published April 14, 2021.
The Canadian Press