By Lesley Young
Good advice on getting abroad? There's a wealth of experience from local industries.
For more than a year, Jerry Raduy researched whether to take his small, Calgary-based drilling company, Clear Directional Drilling Solutions, into the Middle East.
After travelling to a free trade zone in the Persian Gulf and investing in professional service firms to investigate what's involved to do business in Iran—from accounting to shipping equipment to legal and insurance concerns—Raduy recently decided to put the expansion plans on pause… temporarily.
"We don't know what's going to happen yet with Canada and U.S. relations when it comes to some Middle Eastern countries," said Raduy, adding that his research also revealed there were too many unknowns beyond the political uncertainty.
"We don't want to be first. We want to be a close second. Let somebody else go through the pain and misery to pave the path," he said. So why did they bother at all? The promise of future growth—day rates for oil and gas services in some Middle Eastern countries are three to four times what they are in North America—is tempting despite the risks, such as waiting six months to a year for receivables.
"It's high risk, but it's also high reward," said Raduy.
Expanding into other markets isn't for everyone. That's all the more reason why small to medium-size enterprises (SMEs) need to be smart about their plans to enter foreign markets, said Edy Wong, director of the Centre for International Business Studies at the Alberta School of Business
"Internationalization is not for everyone or for every business. An SME should diversify, but only if they have a product that is truly competitive and if they can reap benefits from economies of scale," he said.  "Having said that, the economy is now global. So, any business should consider how the global market may become part of their business plans over time and have a long view on that."
After two earlier training sessions, the Petroleum Services Association of Canada, in partnership with Alberta Economic Development, Alberta School of Business, and the Red Deer College Donald School of Business, will be hosting a 1.5-day training program for Central Alberta's oil and gas service and technology SMEs to share and expand on international market entry essentials.
What were some of the tips gleaned from these earlier workshops and cases? There were many, such as "choose your time", "make sure you have money to spend", "find a partner", or "consider cultural differences."  From participants' feedback though, what mattered most, even beyond such key takeaways, "was the full joint experience of this training."
 For more information and to register go to: www.psac.ca
CP NewsAlert: Alberta eases some COVID-19 restrictions, hair salons can open
EDMONTON — Alberta is easing some of its public-health restrictions imposed in December to limit the spread of COVID-19.
Health Minister Tyler Shandro says personal and wellness services, including hair salons and tattoo parlours, can open by-appointment only.
Outdoor social gatherings, which were previously banned, will be allowed in groups of up to 10 people.
And the limit of people attending funerals is increasing to 20, although receptions are still prohibited.
The changes are to take effect Monday.
More coming …
The Canadian Press
From The Province of Alberta
Easing of restrictions for outdoor gatherings, personal services and funeral attendance will take effect Jan. 18.
While indoor gatherings remain prohibited, up to 10 people will be allowed at outdoor social gatherings. Personal and wellness services will be allowed to open by appointment only. Funeral ceremony attendance will be increased to 20 people, with mandatory masking and two metre physical distancing. Funeral receptions are still not allowed.
All Albertans, businesses, organizations and service providers must continue to follow all other existing health measures.
"This limited easing of restrictions is possible thanks to the efforts of Albertans over the past few weeks. But, we need to be careful that we don't reduce too early and risk the steady improvements we've made since November. We want to ensure the safety of Albertans, while balancing the uncertainty faced by Alberta businesses and service providers. We will be continually evaluating the public health data to make adjustments where possible."
"Albertans have done a good job of staying the course and abiding by public health measures, but we are still seeing high hospitalizations and case numbers, and this continues to put a serious strain on our health-care system. How much further we can ease restrictions depends on our collective efforts over the coming days and weeks to limit the spread of the virus."
"Although we've seen a decline in transmission, our health-care system is still at risk. We must remain diligent in our efforts to bring our numbers down even further. By easing some measures like outdoor gathering limits, we hope to support Albertans' mental health, while still following other restrictions that are helping us reduce case numbers."
Provincial and regional trends will continue to be monitored and assessed over the coming weeks to determine if further easing of restrictions may be considered.
Alberta's government is responding to the COVID-19 pandemic by protecting lives and livelihoods with precise measures to bend the curve, sustain small businesses and protect Alberta's health-care system.
Alberta production Pipe Nation seeking to tap musical talent for soundtrack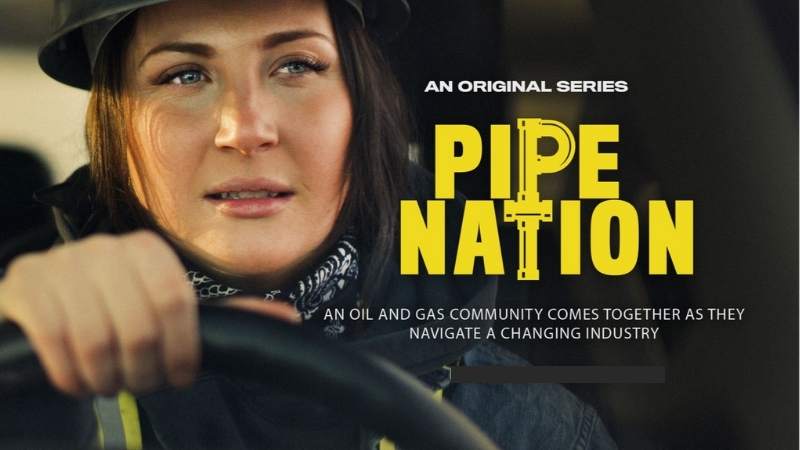 Here are the details.
January 13, 2021
Edmonton-AB, CANADA-​One of the largest independently funded tv-series in Canada, Pipe Nation, is seeking talented musicians to round out its soundtrack as the pilot episode nears completion.
The director, Raoul Bhatt, and executive producer, Dan Svedberg, are seeking submissions from Canadian and American artists to collaborate on the show's soundtrack.
The dramatic series is told through the experiences of a single mother working in the male-dominated, oil and energy industry. The pilot was filmed in August and September of 2020 in the picturesque mountains of Canada and the Edmonton area. 18 scenes and 180 takes were captured in Sundre, Alberta, which was transformed into the fictitious town of Hardwell. A great deal of effort has been put into this pilot including a $300,000 built for the show pipeline, a medical helicopter, and a long list of heavy equipment worth $180 million.
The scenes are now in editing, where the crucial process of pairing beautiful scenes with dramatic music is underway. Several genres of music including, rock, blues, country, electronic dance music, and classical will be used in the series. The show's soundtrack will be released on Apple Music, Amazon, Spotify and Google Play Music in the coming months. Director, Raoul Bhatt and his team have been in post-production for the last three months​. ​The pilot tv-series is expected to be complete by February 2021.
Musicians, labels, bands looking to collaborate or submit their work, please contact Executive Producer & Sound Designer, Daniel Svedberg, and Director, [email protected]
Read more on Todayville.