By Lesley Young
Good advice on getting abroad? There's a wealth of experience from local industries.
For more than a year, Jerry Raduy researched whether to take his small, Calgary-based drilling company, Clear Directional Drilling Solutions, into the Middle East.
After travelling to a free trade zone in the Persian Gulf and investing in professional service firms to investigate what's involved to do business in Iran—from accounting to shipping equipment to legal and insurance concerns—Raduy recently decided to put the expansion plans on pause… temporarily.
"We don't know what's going to happen yet with Canada and U.S. relations when it comes to some Middle Eastern countries," said Raduy, adding that his research also revealed there were too many unknowns beyond the political uncertainty.
"We don't want to be first. We want to be a close second. Let somebody else go through the pain and misery to pave the path," he said. So why did they bother at all? The promise of future growth—day rates for oil and gas services in some Middle Eastern countries are three to four times what they are in North America—is tempting despite the risks, such as waiting six months to a year for receivables.
"It's high risk, but it's also high reward," said Raduy.
Expanding into other markets isn't for everyone. That's all the more reason why small to medium-size enterprises (SMEs) need to be smart about their plans to enter foreign markets, said Edy Wong, director of the Centre for International Business Studies at the Alberta School of Business
"Internationalization is not for everyone or for every business. An SME should diversify, but only if they have a product that is truly competitive and if they can reap benefits from economies of scale," he said. "Having said that, the economy is now global. So, any business should consider how the global market may become part of their business plans over time and have a long view on that."
After two earlier training sessions, the Petroleum Services Association of Canada, in partnership with Alberta Economic Development, Alberta School of Business, and the Red Deer College Donald School of Business, will be hosting a 1.5-day training program for Central Alberta's oil and gas service and technology SMEs to share and expand on international market entry essentials.
What were some of the tips gleaned from these earlier workshops and cases? There were many, such as "choose your time", "make sure you have money to spend", "find a partner", or "consider cultural differences." From participants' feedback though, what mattered most, even beyond such key takeaways, "was the full joint experience of this training."
For more information and to register go to: www.psac.ca
Annual inflation rate rises to 4.8% in December, highest since 1991
OTTAWA — Statistics Canada says the annual pace of inflation climbed in December to its highest rate since 1991.
The agency says the consumer price index in December was up 4.8 per cent compared with a year ago.
The reading compared with a year-over-year increase of 4.7 per cent in November.
Driving the faster pace of price growth in December were higher year-over-year prices for food, passenger vehicles and housing.
Statistics Canada says that excluding gasoline prices from its calculations, the consumer price index would have been up year-over-year in December by four per cent.
Prices at the gas pumps were up 33.3 per cent year-over-year in December compared with a 43.6 per cent annual increase in November as tightening of public health restrictions related to the Omicron variant weighed on demand.
This report by The Canadian Press was first published Jan. 19, 2022.
The Canadian Press
Scott Robinson is the new CEO of the Red Deer & District Chamber of Commerce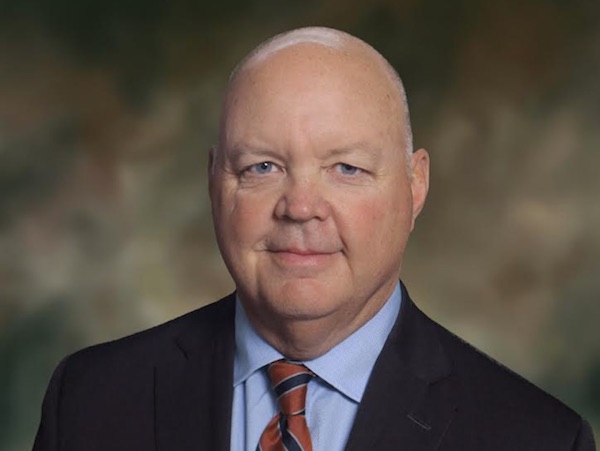 News release from the Red Deer & District Chamber of Commerce
Chamber announces hiring of Scott Robinson as CEO
The Board of Directors on behalf of the Red Deer & District Chamber of Commerce is pleased to announce the hiring of Scott Robinson for the position of Chief Executive Officer.
Scott brings a wealth of experience to the Chamber that includes over twenty-five years of executive and managerial experience, working with organizations of all sizes. Notably, Scott acted as CEO for the 2019 Canada Winter Games in Red Deer, and as Executive Director of the Hockey Alberta Foundation. Most recently, Scott has operated his own consulting practice, and has been the acting CEO of the Central Alberta Sport Authority.
Scott's experience in leadership also led him to pursue a Master of Arts Degree in Leadership with Royal Roads University, where he was awarded the Founders Award for Excellence in Sustainable Leadership.
An avid community volunteer, Scott has board and volunteer experience including time with Red Deer Polytechnic, The Donald School of Business, Westerner Park Governance Committee, Alberta Parks Recreation Association among others.
Scott shared his thoughts on being appointed as the new CEO of the Chamber, "I am very excited to join the Chamber of Commerce team and want to thank President Matt Cassidy and the Chamber Board for choosing me to help lead the Chamber along with a dedicated and talented staff. Red Deer is such an amazing community, and we have a dynamic and world leading business community that I look forward to listening to and learning from in the months ahead".
President Matt Cassidy commented on behalf of the Chamber's Board of Directors, "After an exhaustive search this fall, the board is confident in Scott's experience and ability to lead the Chamber forward, and to propel the successful legacy of the Chamber in support of our membership, and the business community as a whole."
Scott starts with the Chamber January 17, 2022.
The Red Deer & District Chamber of Commerce is a non-partisan, collaborative leader in building a vibrant community and fosters an environment where businesses can lead, be innovative, sustainable, and grow.