Meet your Museums in August!
From Red Deer Museum + Art Gallery (MAG)
#MeetYourMuseumRD
This summer the Red Deer Museum + Art Gallery (MAG) is excited to get Red Deerians involved with art, history, and culture around the city. Visit a Red Deer interpretive centre or museum in August for your chance to win a gift basket. There are 7 gift baskets up for grabs throughout the summer, with prizes valued at over $500 total!
Giveaway runs to August 31, 2019.
Two ways to win!
Receive an entry into the main giveaway for each Red Deer interpretive centre/museum visited by:
taking a photo during your visit; and

tagging that location and the MAG on social media.
Include your I met my Museum pin in your photo(available at the MAG & participating organizations; limited quantities available), and receive a bonus entry into the main draws!
PLUS, all visitors to participating locations have the opportunity to enter into the grand prize giveaway onsite: no photo required!
Participating locations – visit the following museums or interpretive centres this August:
Red Deer Museum + Art Gallery (MAG)
Receive one entry into the #MeetYourMuseumRD giveaway for each interpretive centre/museum visited in Red Deer, AB, by taking a photo during your visit, and tagging that organization and the MAG on social media. Include your "I Met My Museum" pin in your photo (available at the MAG & participating organizations), and receive a bonus entry! Three winners will be drawn for 3 random gift baskets on July 31stand another 3 on September 3rd.  There is a maximum of 2 entries into the monthly draw per visit, per organization. All entrants will also receive 1 entry into the grand prize gift basket.  There will be a $50 gift card to the Red Deer Museum + Art Gallery present in each basket, plus additional items from and/or themed around each participating site.  All visitors to participating organizations will have the opportunity to enter into the grand prize giveaway onsite, as well.  Full details can be found at https://www.reddeermuseum.com/your-museum/mymsummergiveaway/.
The MAG is hopping on a provincial #meetyourmuseum campaign that is organized by the Alberta Museums Association. This summer, museums across Alberta are inviting their communities to meet their museums, and we want Red Deer to be a part of it! The campaign is designed to increase awareness of Alberta museums, boost attendance, and promote joy and collective celebration of Alberta's culture and heritage. Red Deer's museums and interpretive centres are a significant contributor to our community. Museums like ours are leading contributors to the social, cultural, and educational fabric of Alberta, and 93% of Albertans feel that historical resources contribute to a greater quality of life in Alberta.
For more details, contact us at 403-309-8405; email [email protected]or go to the MAG website: www.reddeermuseum.com.
Alberta production Pipe Nation seeking to tap musical talent for soundtrack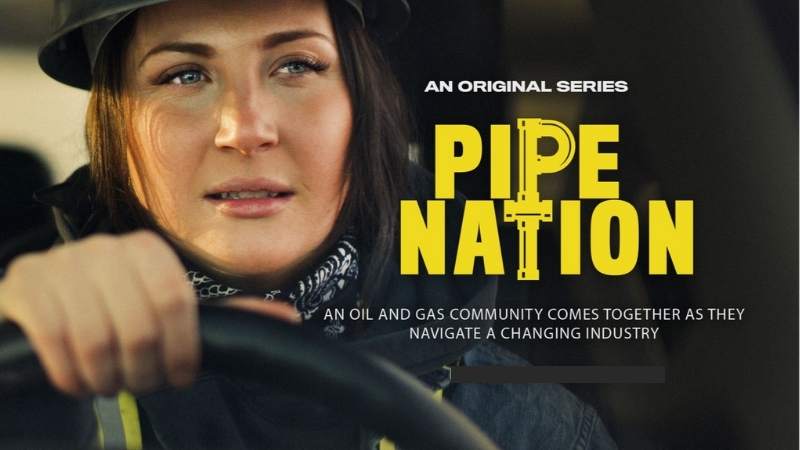 Here are the details. January 13, 2021
Edmonton-AB, CANADA-
​
One of the largest independently funded tv-series in Canada, Pipe Nation, is seeking talented musicians to round out its soundtrack as the pilot episode nears completion.
The director, Raoul Bhatt, and executive producer, Dan Svedberg, are seeking submissions from Canadian and American artists to collaborate on the show's soundtrack. The dramatic series is told through the experiences of a single mother working in the male-dominated, oil and energy industry. The pilot was filmed in August and September of 2020 in the picturesque mountains of Canada and the Edmonton area. 18 scenes and 180 takes were captured in Sundre, Alberta, which was transformed into the fictitious town of Hardwell. A great deal of effort has been put into this pilot including a $300,000 built for the show pipeline, a medical helicopter, and a long list of heavy equipment worth $180 million. The scenes are now in editing, where the crucial process of pairing beautiful scenes with dramatic music is underway. Several genres of music including, rock, blues, country, electronic dance music, and classical will be used in the series. The show's soundtrack will be released on Apple Music, Amazon, Spotify and Google Play Music in the coming months. Director, Raoul Bhatt and his team have been in post-production for the last three months​. ​The pilot tv-series is expected to be complete by February 2021.
Musicians, labels, bands looking to collaborate or submit their work, please contact Executive
Producer & Sound Designer, Daniel Svedberg, and Director,

[email protected]
Read
more on Todayville.
The Gift You Don't Even Know You Didn't Need…
A Jesse Roads & Friends Merry Christmas
– the gift you don't even know you didn't need…
"Probably not the worst Christmas special…"
– Jesse Roads
Well friends I am beyond excited to share with you the gift you don't even know you didn't need… I had the idea to do some sort of a Christmas special for quite some time now. I felt like it was more important than ever this year. With such a lack of joy and camaraderie among the masses (especially within the arts community due to cancellation after cancellation wreaking havoc on all of our mental health) it was clear that I could, at the very least hit my Rolodex and reach out to some of my buds.
Unlike many of my peers and fellow performers, I have been blessed with a production team and the ability to create some amazing content throughout this crazy wild global pandemic, from songs to streams and the start of a movie, so much has come from this. I feel a sense of responsibility to not let that go to waste and to do everything I can to grow as an artist while contributing to society's wellbeing somehow. Well it's Christmas! Why not get at it and spread a little festive cheer for the season. I love Christmas, always have.
Turns out some of my buds love it too! I am so very thankful to the performers that were able to jump on board with this project. All of which did so out of the kindness of their own hearts. I even managed to somehow get Clayton Bellamy of the Road Hammers to say yes! From the likes of Randi Boulton to Curtis Labelle and Devin Cooper the special is stacked!
The show is free of charge to watch and enjoy. All we ask is that you spread a little kindness wherever and however you can. Thats it. Be kind with purpose, on purpose. Click below for the show, don't forget to like and subscribe!
Jack Semple BB King Tribute concert showcases one of Canada's finest guitarists