This is why the world needs a better way to cut emissions – Bjorn Lomborg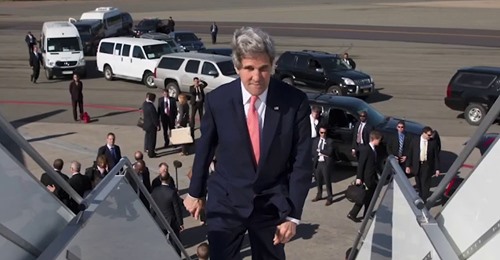 A Facebook post from Bjorn Lomborg
John Kerry's private jet trip across continents to accept a climate award shows that we will never fix climate change with 'just manage with less' slogans.
Kerry is really honestly showing us that you can't just ask people to cut back on flying, cut back on driving, cut back on heating and cooling the house. Dealing with climate change is a lot harder than the slogans would suggest. And even if we all stopped flying and switched to electric cars, the climate impact would be very small.
We need a smarter and cheaper approach than the current one offered: an approach that doesn't cost trillions and has virtually no impact in a hundred years, and one that doesn't severely restrict us in our way of living.
What we need is investment in innovation, to make green energy so much cheaper than fossil fuels. Then, everyone will switch. Innovation can eventually make green energy so much cheaper that we'll use it to heat and cool our homes, drive our car and even power Kerry's private plane.
Canadian firm Just Energy warns of huge losses due to extreme Texas winter weather
CALGARY — Shares in Canadian energy retailer Just Energy Group Inc. are falling after it warned it may not be able to continue operating due to hundreds of millions of dollars in losses because of extreme winter weather in Texas over the past week.
In a news release, the company says it is facing a loss of US$250 million (about C$315 million) due to high electricity prices during the unusually cold weather from Feb. 13 to 19.
It says its price of power in Texas was artificially set at US$9,000 per megawatt-hour for much of the week, resulting in a "substantial negative financial impact" unless there is corrective action by the government.
Just Energy shares were halted on Monday morning in Toronto. They quickly lost almost a third of their value after trading was opened again, falling as much as $2.42 to $4.86.
The company says it has delayed financial reports expected last week for the periods ending Dec. 31 until late this week, so it can better review and understand the impact of the Texas event.
Just Energy markets natural gas and electricity at a retail level under several brand names in jurisdictions in Canada and the United States, including Texas, Ontario and B.C.
"The financial impact of the weather event on the company, once known, could be materially adverse to the company's liquidity and its ability to continue as a going concern," Just Energy warned.
This report by The Canadian Press was first published Feb. 22, 2021.
Companies in this story: (TSX:JE)
The Canadian Press
A very simple question about Canada's energy supply the Federal Government refuses to answer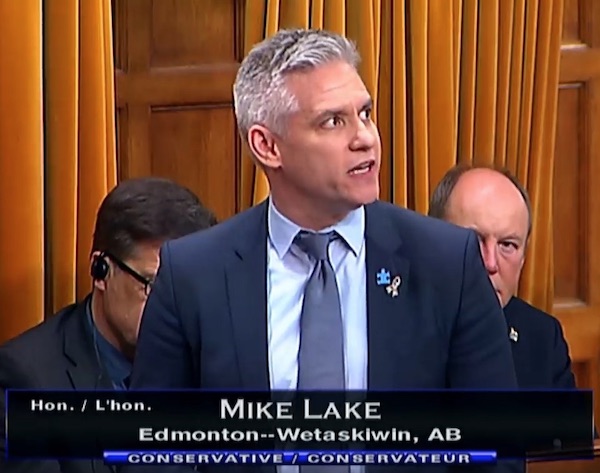 Edmonton-Wetaskiwin MP Mike Lake has a simple question for the federal government.  The answer has significant ramifications for Canada's energy producers, for jobs, and for Canada's economy.  MP Lake has asked the question in Parliament three times now.  The latest question was asked last week during "COVID Question Period" with MP's mostly speaking from their home offices.  In frustration, Lake has shared the exchange on his social media to show Canadians.  Here it is.
From the Facebook page of Edmonton-Wetaskiwin MP Mike Lake.
Three times in recent months, I've asked the Liberal government a very straightforward, yes-or-no question: "We're importing tens of millions of barrels of oil per year into Canada from Saudi Arabia, Nigeria and Algeria. Is this oil subject to the same rigorous regulations on upstream and downstream emissions as oil coming from Alberta, Saskatchewan and the Minister's very own home province of Newfoundland?"
Judge for yourself whether this is a fair and relevant question in the Canadian interest, and whether the Minister even came close to trying to answer the question.