An Alternative View of COVID 19 in Alberta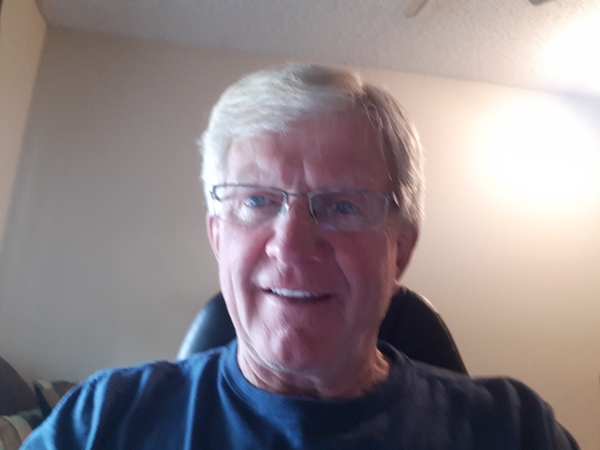 I am Al Poole, retired Site Leader,  NOVA Chemicals, Joffre site. Like everyone else, I've been overwhelmed with information about Covid 19. It is in my nature to ask questions – and keep asking until I get a satisfactory answer. As a former Site Leader at NOVA Chemicals, Joffre I am aware of what emergency response plans look like. This isn't it
Why am I doing this?
I accept that covid may be more contagious than other influenzas and requires thoughtful and well planned interventions to minimize the impact on all citizens (I say "may" as there is considerable disagreement on the PCR test method – even by its founder).. However, I am puzzled as to why the AB government and AHS will not consider the opposing opinions coming from other health and science experts. I suspect the truth is somewhere in the middle.  Why are they so reluctant to engage other opinion to ensure we are on a productive path to protect all Albertans. I am surprised at how willingly many Albertans have accepted the ongoing dogma by our government, AHS and the media. Fear factor is something to worry about. I believe it results from sharing inaccurate models and the constant reporting of cases even though we know cases are not harmful to the vast majority of Albertans.  Clearly – our media people are caught up in the fear factor. I hope people will read this and begin a process to become more informed on – What is And What isn't –  as it relates to Covid. People need to ask more questions – demand better information.
Read these articles: one by David Redman on a proper Emergency Response Plan – why ignore it? https://c2cjournal.ca/2020/12/every-store-and-school-should-be-open-confronting-the-pandemic-with-confidence/  Second one – Great Barrington Declaration, written by some smart qualified medical people – why it is simply dismissed? https://gbdeclaration.org/
See this article on our freedoms and rights in the National Post from Preston Manning https://nationalpost.com/opinion/preston-manning-lockdown-rules-are-violating-our-rights-im-calling-on-the-justice-minister-to-intervene
Remember:
1) At the outset we were alerted to the fact the virus (like flu viruses) is likely to mutate.  Now – it has and continues to mutate.  Even more concerning is the notion it only happens in other countries and can only enter Canada – versus accepting the mutation can happen here too.
2) Soon after governments accepted Covid was real and in Canada they declared, "we must protect our most vulnerable".  Everyone agreed! It still makes sense as one of the important objectives – but not the only one.
Perspective:
As of Jan 25rd in Alberta (Based on data from Alberta Gov't interactive web site on Covid):
Over 95% of people contracting the virus have few to no symptoms;
Less than 5% are hospitalized;
Less than a 1% in ICU;
Average age is 82;
No one under the age of 20 has died.
Across Canada over 80% of deaths are in Long Term Care Facilities (most vulnerable).
So – how have they done protecting the most vulnerable? They have done a miserable job – and I am not surprised.   They were offered an emergency response plan but chose to ignore it. The plan outlined by Mr. Redman is consistent with my  Emergency Preparedness and Response training and experience.  Further, as soon as you enter the realm of personal protective equipment to protect people from respiratory infection – you are into seriously rigid procedures.  I have seen no evidence of meaningful procedures.
Deaths (using 4,400,000 as Alberta population – actual slightly higher):
Covid deaths (1549):  0.04%
Annual deaths (from all causes in 2019 – over 26,000):  0 .6%
Deaths among elderly continue to rise – no surprise as they did not protect most vulnerable.
Age at death (comorbidities a major factor in most of these deaths):
80+ – 1030
70s – 316
60s – 160
50s – 50
In summary:
I worry the hype of new strains will lead gov't to more and longer lockdown restrictions with out any realization these same actions  have made it worse for our most vulnerable and have made it worse for so many other Albertans.. A good Emergency Response Plan would have done a better job of protecting our most vulnerable – less deaths – less load on hospitals and much less impact on Alberta citizens and way of life. It is not too late to rethink the covid approach to something more effective in protecting our most vulnerable and getting Alberta citizens and businesses moving back toward normal life and operations. 
In closing, Covid has had an impact on us —  for two of our three children – have experienced work interruptions.  Our oldest is in essential services (Ontario) so continues to work. However, her son, our grandson at 13 is negatively impacted, by isolation and not being in a classroom, during a most important time of his life.  Also, I have a 92 year old mom in good mental and physical health – more negatively impacted by isolation.  As she said to me this summer, "for heavens sake Allan, I am 92 – what are they thinking".  She was so upset she could not hug two of her children who were allowed a 'distance visit'.
I am still puzzled and wondering – what are they (gov't and AHS) trying to protect?  Their actions and decisions to date make no sense.
I encourage everyone to become more informed and start asking a lot more questions. We are entitled to better leadership  and meaningful information from our government. Here are my questions :
What is the truth on PCR testing?  We want data not just your opinion.
Why is the death rate so high in LTC – from March 2020 until now?
Why is most testing related to multiple test for same people – suggests spread is in hot zones (LTC facilities).
Why are so many business still under lockdown restrictions?
"What are your questions?"
Alberta's top doctor says COVID-19 cases receding but vigilance needed at Halloween
EDMONTON — Alberta's chief medical officer of health says COVID-19 case numbers in the province continue to recede.
But Dr. Deena Hinshaw cautions that the hospital situation remains precarious given the high number of patients.
And she says Albertans can't afford to let up on health restrictions, particularly with Halloween coming up.
There were 770 new cases of COVID-19 Thursday for a new total of 10,434 active cases.
There were eight more deaths, bringing that total to 3,014.
Alberta Health Services says there are 912 people in hospital with COVID-19, and that 201 of them are in intensive care.
Alberta remains under gathering restrictions for indoor and outdoor events, and Hinshaw says it's important to stick to those limits at Halloween.
Hinshaw urged those setting out candy for trick or treaters to not use bowls, but to set out the candy spaced apart on a surface like a blanket.
She says those who want to have a Halloween party should consider a small gathering of vaccinated people.
"This is not the year for large Halloween parties," Hinshaw said.
"If you're planning a Halloween gathering try to have it outdoors and make sure the limit of no more than 20 people is observed."
Hinshaw noted that last Oct. 31 there were 5,600 active COVID-19 cases, about half the current total. There were 141 people in hospital with the illness a year ago.
Alberta continues to battle a fourth wave of the pandemic.
It has more than doubled the normal number of 173 critical care beds and has had to cancel thousands of non-urgent surgeries to handle the surge.
Opposition NDP Leader Rachel Notley says with winter coming and COVID-19 still circulating, the province needs to provide stable funding to social agencies for winter emergency shelters.
"All people deserve to live in dignity and have a safe place to call home," said Notley. "These calls are urgent. It's getting cold outside, and our northern winter will be here soon."
This report by The Canadian Press was first published Oct. 21, 2021.
The Canadian Press
Canadian women's hockey team kicks off nine-game, pre-Olympic series against U.S.
CALGARY — Games that will determine the roster of Canada's 2022 Olympic women's hockey team will include nine against archrival United States.
Canada opens its pre-Olympic series against the U.S. on Friday in Allentown, Pa., followed by another clash Monday in Hartford, Conn.
The Canadians meet the Americans for the first time since edging them 3-2 in overtime for the gold medal in the women's world championship final Aug. 31 in Calgary.
Canada's women won four straight Olympic hockey gold medals from 2002 to 2014 before the U.S. beat the Canadians in a shootout for the title in 2018.
Twenty-nine Canadian players are centralized in Calgary training full time for Beijing's Winter Olympics in February.
Goaltenders Ann-Renée Desbiens of La Malbaie, Que., Emerance Maschmeyer of Bruderheim, Alta., and Kristen Campbell of Brandon, Man., are Beijing-bound, but competing for coveted Olympic starts.
Six skaters will be released in December to get to the 23-player Olympic roster. 
Canada travels to Finland for a three-game series against its women's national side Nov. 11-14.
The Canadians host the Americans on Nov. 21 in Kingston, Ont., and Nov. 23 in Ottawa. 
The series resumes in the U.S. with games Dec. 16 and 18 in St. Louis, and Dec. 20 in St. Paul, Minn.
The series wraps in Canada on Jan. 3 in Edmonton and Jan. 6 in Red Deer, Alta..
A pair of games against an all-star team of the Professional Women's Hockey Players' Association (PWHPA) are scheduled for December with dates yet to be confirmed.
The women's schedule released Thursday by Hockey Canada also includes three more games against male Junior A clubs: Oct. 29 against the Olds Grizzlies; Nov. 3 against the Camrose Kodiaks; and Jan. 10 versus the Calgary Canucks.
The Canadian women lost two games to B.C. junior teams earlier this month and dropped another game to an AJHL club earlier this week.
"We believe we have put together a plan that will challenge us physically and give us a level of competition that pushes our team to be at our best," said Gina Kingsbury, Hockey Canada's director of women's hockey operations.
"This is an opportunity to evaluate ourselves as we face high-calibre teams, and we are grateful to all the groups who are part of our journey."
Canada opens the Olympic women's hockey tournament Feb. 3 against Switzerland.
This report by The Canadian Press was first published Oct. 21, 2021.
The Canadian Press