The Little Red by Tim Lasiuta
From time immemorial, the creek has flowed.
Its life blood, the swiftly flowing stream that has ebbed and surged has both moved and has been moved through the gently hilled landscape.
Around it, the land has been home to natives and immigrants for at least 12,000 years and possibly as long as 20,000 years. Migrating bands of natives had called this area home, using the rich resources of animal life and water supply to feed their people. Summer camps, winter camps and elk/buffalo pounds all lie beneath what we now call Red Deer.
"…If Shakespeare were here, he might write sonnets…"
Cree legends speak of the Great Spirit and what we now call the Medicine Hills noting events we deem to be 12,000 years ago.
With the arrival of immigrant settlers and the exploration of Central Alberta by Thompson and others, the dwindling supply of buffalo and the breaking of traditional land into settler lots the wandering creek still brought life but now became a symbol of a burgeoning settlement.
Mankind has traditionally settled near water, and the hamlet and later town, and city of Red Deer did the same. What was once viewed as a source of life was now a feature to be seen as an anchor to the wild beauty of the area. Like the elders of the native tribes before him, Kerry Wood fought for the natural areas in his beloved community and his hand is obvious for those who look.
We, as present citizens of the city of Red Deer, cannot ignore the legacy that the 'keepers of the land' left behind.
Pre-contact natives looked on this land as far as the eye could see and deemed it a blessing from the Great Spirit. Great chiefs looked on this land as their charge, and considered it a responsibility to protect the land.
Farmers look on their land as their responsibility to keep and protect for future generations.
Modern day urban and real estate planners look on priceless natural areas as part of urban development with an eye to profit than to protection.
Once upon a summer day, I wandered through the Bower area and I discovered a treasure.
Turning a corner into the east side of the green area by Bower Mall, the beauty of the wandering creek overwhelmed me. The summer day sun just magnified the greatness of the area. Birds sang songs to each other and the silence that encompassed the aerial arias was magnificent. The sheer experience of the time was priceless.
All around me the might trees swayed in a slight breeze and the warm air flowed around me. Looking north, south and east the hand of our Creator was obvious. True beauty cannot be bought, engineered, nor constructed by human hands.
Such is the heart of the jewel that is Red Deers natural areas.
This area, as seen in the photos cannot be replaced by a bridge, walkway, or overpass. In fact, the beauty of the area will be lost forever.
It is not hard to imagine that centuries ago young braves and their families set camp beside the creek and enjoyed life. If you could listen to the past, you might hear sounds of campfire conversations, drum circles, singing and laughing.
More importantly, they, like modern citizens today, and myself on this day, knew this was a special place that perhaps was sacred for some and just a place of rest for others.
If Samuel Taylor Coleridge were here, he might compose Xanadu.
If Shakespeare were here, he might write sonnets.
If the Sons of the Pioneers were here with instruments, they might compose a haunting song like "Blue Prairie," or "The Touch of Gods Hand."
An artist might paint a moving memory.
Young lovers from all eras might declare their everlasting love to each other.
Yet, we, as a city, are considering its desecration.
Today, it is a reminder that we cannot and should not consider turning this priceless area into a traffic zone.
We should never, ever forget that our responsibilities to shepherding and managing the land must consider environment over people every time.
Take a moment, look at these pictures and ponder…..Bridge or beauty….
Tim Lasiuta is a local writer with interests in history preservation, from environmental to pre-contact native archaeology, faith and telling stories that matter in Central Alberta. His work has appeared in Canadian Cowboy Country, True West Magazine, Mad Magazine, Alberta Venture, in published anthologies and Comic Buyers Guide.
You can contact Tim at [email protected].
Read more stories on Todayville.com.
Red Deer family rocked by cancer diagnosis seeks support from the community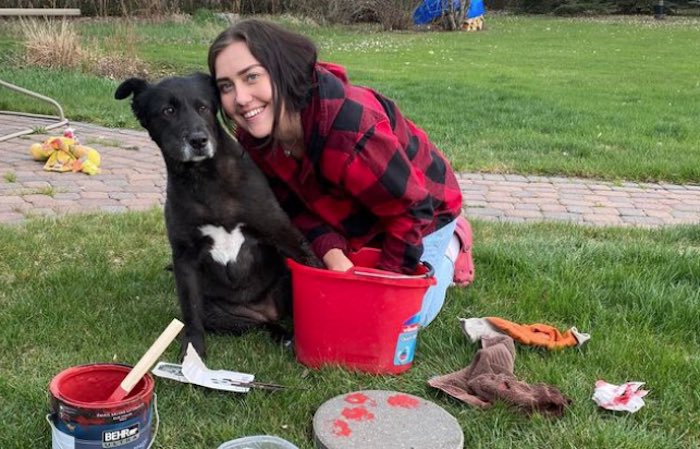 With permission from
Abby Marie Maurier
I am reaching out to you today to let you know that my beautiful daughter Abigail has just been diagnosed with cancer. She has Lymphoma, which is cancer of the lymphatic system and she also has a large mass on her right lung.
What I'm asking for is a variety of support in these ways:
1. Have you or someone you know been diagnosed with cancer, specifically Lymphoma and do you have information you can share about treatement, top clinics etc.
2. Are you someone that has information that you can share towards her holistic healing? She will require postive lifestyle changes such as nutrition, meditative yoga, massage, etc.
3. Can you help support Abigail's journey by contributing towards her fundraiser in order to help her prior to treatments, during and afterwards.
4. Your prayers, intentions, love and support is greatly appreciated
5. Please share this post so we can reach as many supporters as possible
I am a warrior Mama Bear on a mission to heal my daughter and I won't stop at anything. I believe healing is possible, I believe in the power of community and love and I believe that together, all of us will help heal her in some special way.
Hello, my name is Nicole and I am fundraising for my beautiful daughter Abigail. Abigail was recently diagnosed with Lymphoma, which is cancer cells in the lymph system, and she also has a large mass on her right lung.
She is a young beautiful woman, age 24 and she graduated as a Cardio Tech in 2021 and has been enjoying her work at the hospital tending to cardio patients with the utmost love and care. She has just started her journey in life, residing with her long-term boyfriend Gus in their home with their 2 bunnies, Biggie and Peaches. Abigail also has a dog named Kyah, who is with her in the photo.
Anyone who has been blessed to cross paths with Abigail knows how special she is. She radiates light and love where ever she goes and has a heart of gold. Ever since she was a baby, I have called her my earth angel.
With her recent diagnosis and as her mother, I am asking for your help to please contribute what you can towards her journey with cancer. The funds will be used to allow her to take time off work and focus on her health and treatment. We are looking into a variety of cancer clinics in order to offer her the best outcome possible because she is so deserving of a life of longevity and living cancer free.
Another important part of Abigail's healing is providing her with proper nutrients, wholesome foods, meditative yoga, massage therapy and other holistic treatments to strengthen her body which the funding will help support.
Your contribution is received with gratitude and appreciation and I thank you with all of my heart for your donation to help my daughter.
Business leaders decide it's time to reduce the number of homeless in Red Deer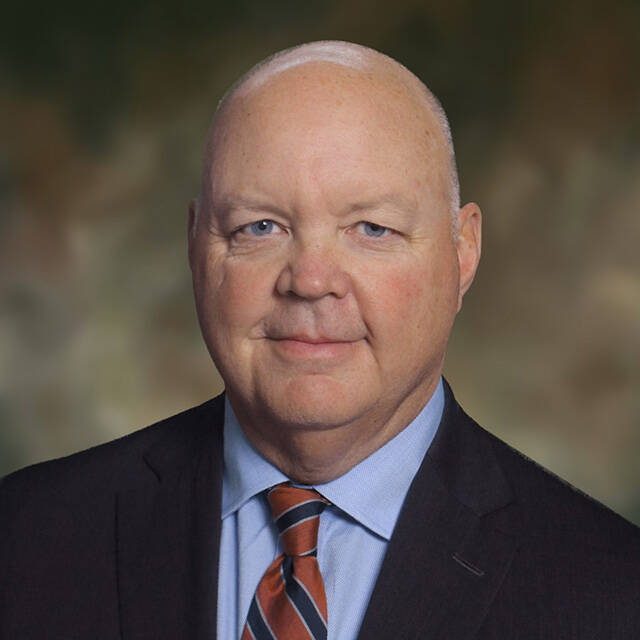 News release from the Red Deer & District Chamber of Commerce
Red Deer & District Chamber of Commerce to form Task Force on Homelessness in Red Deer
The Red Deer & District Chamber of Commerce will be convening a Task Force of community and business leaders to address the issues of homelessness and identify actionable steps which can be taken to tackle this generational challenge in Red Deer.
"With the release of the City of Red Deer's Point in Time (PIT) Report on homelessness last week we are very concerned and disappointed with the effectiveness of the strategies currently in place, and the urgency by which we need to turn this situation around within our city," commented Scott Robinson CEO of the Red Deer & District Chamber of Commerce. "Clearly our current strategies are not enough, and we need to elevate the urgency by which we get things done to reduce the number of citizens who are without a place to live. The growing number of people who are homeless is not sustainable and is impacting on our sense of pride, safety and attractiveness of our city to business and industry."
"We will share more about this Task Force and the next steps in the coming weeks. Time has run out to act with conviction, courage, and clarity. Our community and citizens deserve that from our community leaders, and we are ready to bring the business community and the urgency required to the table."
Over the next 60 days, the Red Deer & District Chamber of Commerce will be reaching out to its business and social agency partners to build the Task Force on homelessness and establish a strategy to address the critical steps that need to be taken to reverse the trends and further our community's vision as a vibrant and healthy city.
Matt Cassidy, Chamber Board President. remarked "Our Chamber is positioned to be the collaborative leader in connecting our business community, social agencies, and elected officials together, to find tangible progress on this complex issue. All businesses rely on the vibrancy of our community as they strive to be sustainable, innovative, or grow, and the results of the PIT Report indicate that we need to do much more. This task force will help hold our leaders accountable for the actionable progress needed and engage one another effectively."
"In speaking with our membership, and those working closely with the vulnerable populations there are best practices and models for delivery that are successful in other parts of the world that we need to start implementing" says Robinson. In addition, we need to look at ways that our private sector can get more involved and bring their expertise and strategic thinking to the table. As a collaborative community we also need to ensure that governments at all levels are delivering on their promises of affordable housing and eliminating barriers to expediting these investments.
Established in 1894 the Red Deer & District Chamber of Commerce is a non-partisan, collaborative business leader representing over 825 member businesses. As one of Red Deer's oldest and most established membership organizations we are striving to build a vibrant community that fosters an environment where businesses can lead, be innovative, sustainable, and grow.