The Little Red by Tim Lasiuta
From time immemorial, the creek has flowed.
Its life blood, the swiftly flowing stream that has ebbed and surged has both moved and has been moved through the gently hilled landscape.
Around it, the land has been home to natives and immigrants for at least 12,000 years and possibly as long as 20,000 years. Migrating bands of natives had called this area home, using the rich resources of animal life and water supply to feed their people. Summer camps, winter camps and elk/buffalo pounds all lie beneath what we now call Red Deer.
"…If Shakespeare were here, he might write sonnets…"
Cree legends speak of the Great Spirit and what we now call the Medicine Hills noting events we deem to be 12,000 years ago.
With the arrival of immigrant settlers and the exploration of Central Alberta by Thompson and others, the dwindling supply of buffalo and the breaking of traditional land into settler lots the wandering creek still brought life but now became a symbol of a burgeoning settlement.
Mankind has traditionally settled near water, and the hamlet and later town, and city of Red Deer did the same. What was once viewed as a source of life was now a feature to be seen as an anchor to the wild beauty of the area. Like the elders of the native tribes before him, Kerry Wood fought for the natural areas in his beloved community and his hand is obvious for those who look.
We, as present citizens of the city of Red Deer, cannot ignore the legacy that the 'keepers of the land' left behind.
Pre-contact natives looked on this land as far as the eye could see and deemed it a blessing from the Great Spirit. Great chiefs looked on this land as their charge, and considered it a responsibility to protect the land.
Farmers look on their land as their responsibility to keep and protect for future generations.
Modern day urban and real estate planners look on priceless natural areas as part of urban development with an eye to profit than to protection.
Once upon a summer day, I wandered through the Bower area and I discovered a treasure.
Turning a corner into the east side of the green area by Bower Mall, the beauty of the wandering creek overwhelmed me. The summer day sun just magnified the greatness of the area. Birds sang songs to each other and the silence that encompassed the aerial arias was magnificent. The sheer experience of the time was priceless.
All around me the might trees swayed in a slight breeze and the warm air flowed around me. Looking north, south and east the hand of our Creator was obvious. True beauty cannot be bought, engineered, nor constructed by human hands.
Such is the heart of the jewel that is Red Deers natural areas.
This area, as seen in the photos cannot be replaced by a bridge, walkway, or overpass. In fact, the beauty of the area will be lost forever.
It is not hard to imagine that centuries ago young braves and their families set camp beside the creek and enjoyed life. If you could listen to the past, you might hear sounds of campfire conversations, drum circles, singing and laughing.
More importantly, they, like modern citizens today, and myself on this day, knew this was a special place that perhaps was sacred for some and just a place of rest for others.
If Samuel Taylor Coleridge were here, he might compose Xanadu.
If Shakespeare were here, he might write sonnets.
If the Sons of the Pioneers were here with instruments, they might compose a haunting song like "Blue Prairie," or "The Touch of Gods Hand."
An artist might paint a moving memory.
Young lovers from all eras might declare their everlasting love to each other.
Yet, we, as a city, are considering its desecration.
Today, it is a reminder that we cannot and should not consider turning this priceless area into a traffic zone.
We should never, ever forget that our responsibilities to shepherding and managing the land must consider environment over people every time.
Take a moment, look at these pictures and ponder…..Bridge or beauty….
Tim Lasiuta is a local writer with interests in history preservation, from environmental to pre-contact native archaeology, faith and telling stories that matter in Central Alberta. His work has appeared in Canadian Cowboy Country, True West Magazine, Mad Magazine, Alberta Venture, in published anthologies and Comic Buyers Guide.
You can contact Tim at [email protected].
Read more stories on Todayville.com.
Local moving company donating 101 moves to support vulnerable Canadians this holiday season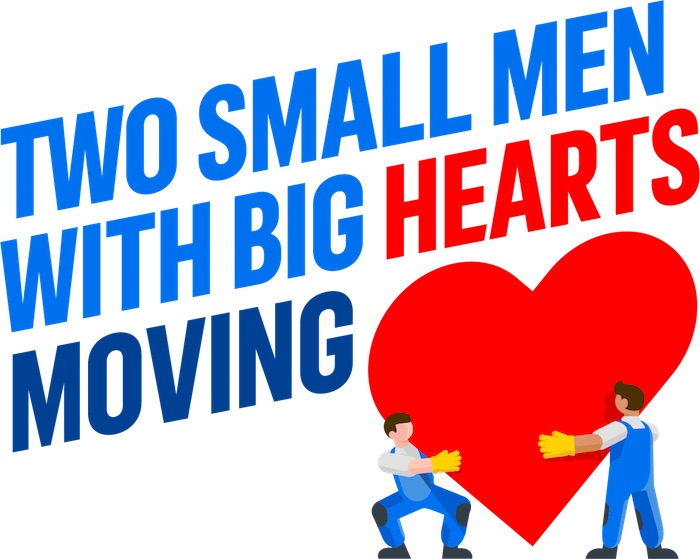 Submitted by Two Small Men with Big Hearts Moving
Two Small Men with Big Hearts Moving is moving joy, one community organization at a time
This holiday season, Two Small Men with Big Hearts Moving ("Two Small Men") is spreading joy, seeking to donate 101 moves to community organizations that support at-risk individuals. With inflation at an all-time high and the higher stresses that come with the holiday season and colder weather, Two Small Men is looking to give back to the local markets they operate in during this time of need. This marks the third year for this initiative, which Two Small Men was inspired to launch in 2020, following the hardships of COVID-19. The campaign has grown year-over-year, from 25 donated moves in 2020, to 80 moves in 2021, and now with a goal of 101 moves for 2022.
Two Small Men has a long history in Red Deer having supported the Red Deer Food Bank, Bridges Community Living, and the Alberta Motor Association in past years. They are also always actively searching for new community organizations to partner with to support with donated moving services.
This holiday season, Two Small Men will be helping organizations that support vulnerable communities with everything from moving mass amounts of food to local food banks, to supporting shelters with moving individuals into new homes, to moving toys for underprivileged children.
Two Small Men's community-first mindset is a key part of its identity. Written right into the name, it is a moving company with a big heart, that cares deeply about giving back. Two Small Men has developed a robust community giving program that supports a variety of non-profit and charitable organizations with in-kind moving services, donation collection initiatives, and other financial contributions. Each year, the business redirects 10 per cent of its annual profits to community giving and other charitable operations. In 2022, Two Small Men projects this will translate into a donation fund of $200,000, with the goal of growing to give $750,000 annually in the next 10 years.
"Moving people's possessions is our business, but the heart of what we do is really all about supporting the people who make up our communities," says Addison Parfeniuk, CEO, Two Small Men Big Hearts Moving. "We know that the winter season can be an especially challenging time for many people, and it is our hope that by partnering with local organizations such as the Red Deer Food Bank, we will be able to fill the real needs of real people in the Red Deer community."
Charitable and non-profit organizations are encouraged to submit their moving needs for consideration in this year's Season of Giving campaign.
About Two Small Men
Two Small Men with Big Hearts Moving is a Canadian moving company focused on supporting customers through every stage of their move, big or small. Founded in 1982, the company has 25 offices across the country with major operations in Calgary, Edmonton, Vancouver, Kelowna, and Winnipeg, and a fleet of more than 100 moving trucks. Committed to giving back to their communities, they donate 10 per cent of their profits each year to relevant charities and organizations that are serving the community.
Festival of Trees tickets are for sale now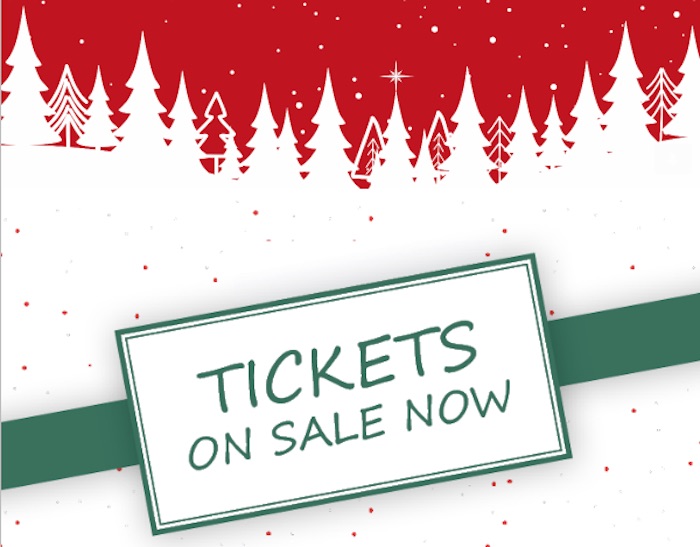 29th Annual Festival of Trees
It's time to experience the magic of Festival of Trees! Celebrate at Festival of Wines, be enchanted by Mistletoe Magic, and enjoy family fun at the all new Festival Pancake Breakfast.
For the last 28 years, Festival of Trees has raised funds for healthcare enhancements for the Red Deer Regional Hospital Centre and other health centres in Central Alberta.
2022: FUNDING THE INTENSIVE CARE AND CARDIAC CARE UNITS AT RED DEER REGIONAL HOSPITAL CENTRE.
As the only facility in Central Zone with Intensive Care and Coronary Care beds, Red Deer Hospital will be creating a permanent space for CCU and expanding its ICU beds by 8, for a total of 20 ICU beds. Our healthcare system needs more capacity, and this expansion is the first step in responding to the increased demand for high-quality care for patients in the ICU and CCU.
Cardiac enhancements and expansion of bed space have been a longstanding priority for our hospital, and Festival of Trees is thrilled to support the equipment needs in these new spaces by providing CPAP/BI-PAP machines, ultrasound systems, Glidescopes, and much more.
We're not just wines anymore!
Sample flavours from around the world. Local restaurants, fine wineries, craft beer brewers, and select distillers will all tempt you with some of their finest offerings.
Friday, November 25 | 7:00-11:00pm
Tickets $100 including gate admission | 18+
It has finally returned after a two-year absence! Get back to dining and dancing with your favourite girl with this magical evening of dinner and entertainment for fathers and daughters of all ages.
Daddies and daughters have been making this event a must-do Christmas tradition since 1998. This year we've got more fun and games than ever before.
Saturday, November 26 | 6:00-11:00pm
Tickets $125 including gate admission | All ages
NEW! Festival Pancake Breakfast
Grab a quick bite before you hit the Tree Room this year with a pancake breakfast for the whole family.
Pancakes, sausages, music, and a visit from Santa are all in store.
Sunday, November 27 | 10:00am-12:00pm
Tickets are $15 (13+), $10 (4-12), $5 (3 and under)
Includes gate admission | All ages