The Little Red by Tim Lasiuta
From time immemorial, the creek has flowed.
Its life blood, the swiftly flowing stream that has ebbed and surged has both moved and has been moved through the gently hilled landscape.
Around it, the land has been home to natives and immigrants for at least 12,000 years and possibly as long as 20,000 years.   Migrating bands of natives had called this area home, using the rich resources of animal life and water supply to feed their people.  Summer camps, winter camps and elk/buffalo pounds all lie beneath what we now call Red Deer.
"…If Shakespeare were here, he might write sonnets…"
Cree legends speak of the Great Spirit and what we now call the Medicine Hills noting events we deem to be 12,000 years ago.
With the arrival of immigrant settlers and the exploration of Central Alberta by Thompson and others, the dwindling supply of buffalo and the breaking of traditional land into settler lots the wandering creek still brought life but now became a symbol of a burgeoning settlement.
Mankind has traditionally settled near water, and the hamlet and later town, and city of Red Deer did the same.  What was once viewed as a source of life was now a feature to be seen as an anchor to the wild beauty of the area.  Like the elders of the native tribes before him, Kerry Wood fought for the natural areas in his beloved community and his hand is obvious for those who look.
We, as present citizens of the city of Red Deer, cannot ignore the legacy that the 'keepers of the land' left behind.
Pre-contact natives looked on this land as far as the eye could see and deemed it a blessing from the Great Spirit.  Great chiefs looked on this land as their charge, and considered it a responsibility to protect the land.
Farmers look on their land as their responsibility to keep and protect for future generations.
Modern day urban and real estate planners look on priceless natural areas as part of urban development with an eye to profit than to protection.
Once upon a summer day, I wandered through the Bower area and I discovered a treasure.
Turning  a corner into the east side of the green area by Bower Mall, the beauty of the wandering creek overwhelmed me.  The summer day sun just magnified the greatness of the area.  Birds sang songs to each other and the silence that encompassed the aerial arias was magnificent.  The sheer experience of the time was priceless.
All around me the might trees swayed in a slight breeze and the warm air flowed around me.  Looking north, south and east the hand of our Creator was obvious.  True beauty cannot be bought, engineered, nor constructed by human hands.
Such is the heart of the jewel that is Red Deers natural areas.
This area, as seen in the photos cannot be replaced by a bridge, walkway, or overpass.  In fact, the beauty of the area will be lost forever.
It is not hard to imagine that centuries ago young braves and their families set camp beside the creek and enjoyed life.  If you could listen to the past, you might hear sounds of campfire conversations, drum circles, singing and laughing.
More importantly, they, like modern citizens today, and myself on this day, knew this was a special place that perhaps was sacred for some and just a place of rest for others.
If Samuel Taylor Coleridge were here, he might compose Xanadu.
If Shakespeare were here, he might write sonnets.
If the Sons of the Pioneers were here with instruments, they might compose a haunting song like "Blue Prairie," or "The Touch of Gods Hand."
An artist might paint a moving memory.
Young lovers from all eras might declare their everlasting love to each other.
Yet, we, as a city, are considering its desecration.
Today, it is a reminder that we cannot and should not consider turning this priceless area into a traffic zone.
We should never, ever forget that our responsibilities to shepherding and managing the land must consider environment over people every time.
Take a moment, look at these pictures and ponder…..Bridge or beauty….
Tim Lasiuta is a local writer with interests in history preservation, from environmental to pre-contact native archaeology, faith and telling stories that matter in Central Alberta.  His work has appeared in Canadian Cowboy Country, True West Magazine, Mad Magazine, Alberta Venture, in published anthologies and Comic Buyers Guide.
You can contact Tim at [email protected].
Read more stories on Todayville.com.
$10 ticket for a shot at up to $10,000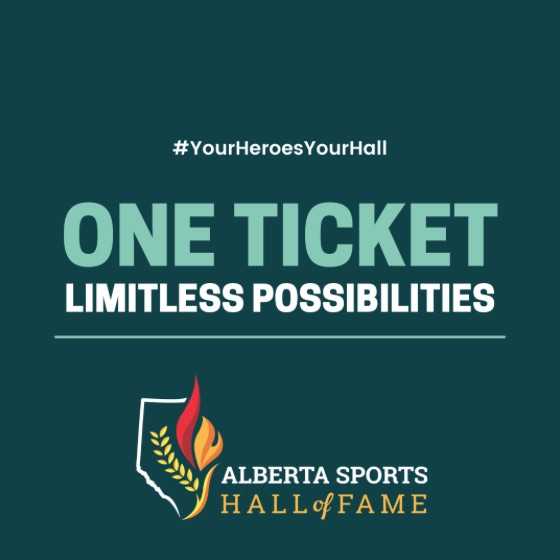 Your Hall. Needs Heroes.
We're enhancing the Alberta Sports Hall of Fame experience, one ticket at a time.
It's time for us to replace our "vintage" ski machine with something a little more modern. But changing an interactive doesn't come cheap.
Be Our Hero – get your tickets today for a potential shot at $10,000.
AGLC Raffle #573630
Out with the old …
Pixels might be cool again, but our ski machine has seen better days. We've kept it going, but it's past its prime.
In with the new.
The super-sized version of our old classic, Super Alpine Racer is as close as you can get to the real thing.
Support Smiles Thru Lindsey when you order out this month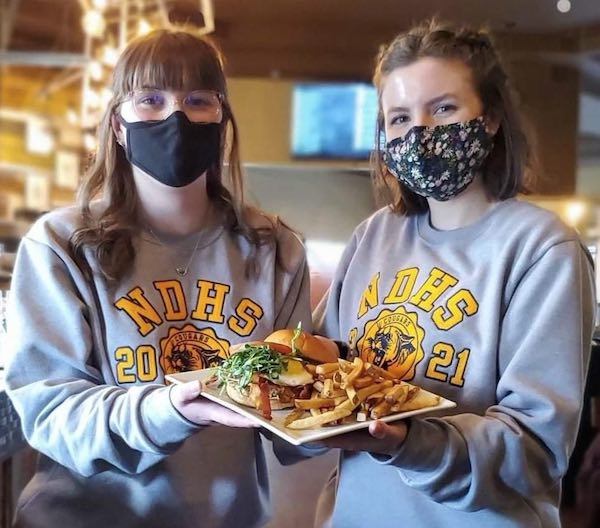 Article submitted by Red Deer Catholic Regional Schools
Throughout the month of May, purchase a "Big Smile" burger from Cilantro and Chive and $2 will be donated to the Smiles Thru Lindsey Foundation as part of École Secondaire Notre Dame High School's grad service project. This year's goal is to raise $40,000.
Lily Forsyth and Allyne Simonot, Grade 12 students at École Secondaire Notre Dame High School, worked in collaboration with the chef at Cilantro and Chive to design the "Big Smile" burger. The burger was designed featuring some of Lindsey's favourite ingredients and is a great way to raise money for an amazing cause. The "Big Smile" features marinated chicken breast, bacon, a sunny fried egg, arugula, tomato, balsamic glaze and a lime avocado aioli on a brioche bun and is served with hand-cut fries.
"The Class of 2021 agreed that in light of COVID-19 mental health should be a priority now more than ever. Lindsey More was, like us, a Notre Dame graduate. After she tragically took her life in 2015, her family began Smiles Thru Lindsey. She was a regular happy girl, nothing seemingly wrong. She was involved in the school community through sports and the grad service project of 2011. We knew that our school community would connect to her and her story as easily as it has," said Allyne Simonot, student at École Secondaire Notre Dame High School.
"This cause is actually very personal for me, it is another way for me to support my friends who are struggling, a way to communicate to every person who is willing to listen that they are not alone. That everyone is feeling or has felt a toll on their mental health and that there are resources and people out there to help," said Lily Forsyth, student at École Secondaire Notre Dame High School.
"In a year of such uncertainty, I am so proud of how our students have found such unique ways to fundraise and create awareness for mental health. Through their dedication and creativity, they have been able to partner with some amazing local businesses allowing the entire community the opportunity to be part of our quest to end the stigma surrounding mental health," said Principal, Rose McQuay at École Secondaire Notre Dame High School.
"We get to meet the wonderful people who work tirelessly behind the scenes in deserving organizations while enjoying delicious burgers created and inspired by amazing people in our community. In just over four years we have been able to give back over $80,000 to local charities and organizations in our own backyard. Thank you to École Secondaire Notre Dame High School for being a part of our Burger of the Month and having some fun with us, while raising awareness for Smiles Thru Lindsey," said Rieley Kay, owner of Cilantro and Chive restaurant.
Red Deer Catholic Regional Schools serves over 10,360 students in 20 schools in Red Deer, Blackfalds, Sylvan Lake, Rocky Mountain House, Innisfail, and Olds, as well as an at-home learning program. It also supports the learning of over 1095 students in a Traditional Home Education Program. The Division is committed to serving children and parents with a complete offering of learning opportunities delivered within the context of Catholic teachings and within the means of the Division.