The Illusion of Consensus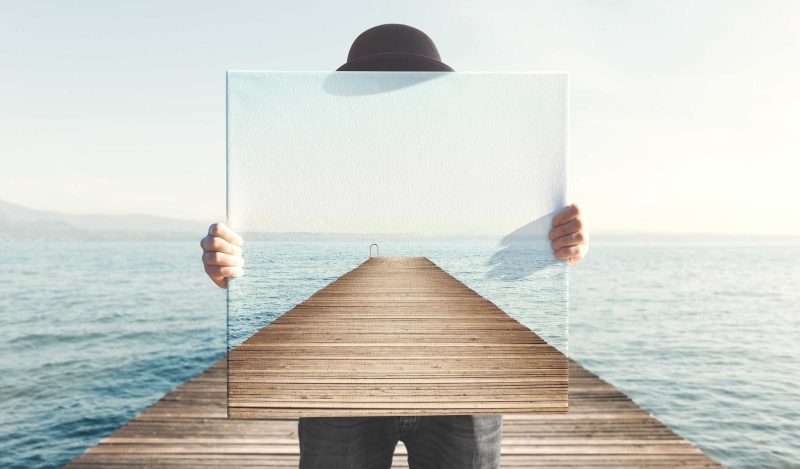 BY
RAV ARORA,
JAYANTA BHATTACHARYA
Science is the process by which we learn about the workings of material reality. Though modern innovations – built on the fruits of science – would look like magic to people living only decades ago, they result from the time-tested scientific method.
Contrary perhaps to media portrayals of science, the scientific method depends not on the existence of a mythical consensus but rather on structured scientific debates. If there is a consensus, science challenges it with new hypotheses, experiments, logic, and critical thinking. Ironically, science advances because it believes it has never arrived; consensus is the hallmark of dead science.
One of us is a college student with an unpremeditated career in alternative indie journalism. The other is a professor of health policy at Stanford University School of Medicine with an MD, a Ph.D. in economics, and decades of experience writing on infectious disease epidemiology. Despite the wealth of differences in our backgrounds and experiences, we converge on foundational scientific and ethical principles that public health authorities abandoned during the Covid pandemic. Principles like evidence-based medicine, informed consent, and the necessity of scientific debate serve as the bedrock on which the public can have confidence that science and public health work for the benefit of the people rather than regardless of it.
The illusion of scientific consensus throughout the COVID-19 pandemic led to disastrous policies, with lockdowns the primary example. It was clear even on the eve of the lockdowns in 2020 that the economic dislocation caused by them would throw tens of millions worldwide into food insecurity and deep poverty, which has indeed come to pass.
It was clear that school closures – in some places lasting two years or longer – would devastate children's life opportunities and future health and well-being wherever they were implemented. The emerging picture of catastrophic learning loss, especially among poor and minority children (with fewer resources available to replace lost schooling), means that lockdowns will fuel generational poverty and inequality in the coming decades.
And the empirical evidence from places like Sweden, which did not impose draconian lockdowns or close schools and which have among the lowest rate of all-cause excess death in Europe, suggests that lockdowns failed even narrowly to protect population health during the pandemic.
The illusion of consensus around the proper use of the Covid vaccines was another major public health disaster. Public health officials everywhere touted the randomized trials on the Covid vaccines as providing complete protection against getting and spreading Covid. However, the trials themselves did not have the prevention of infection or transmission as a measured endpoint.
Rather, the trials measured protection against symptomatic disease for two months after a two-dose vaccination sequence. Prevention of symptomatic infection is obviously a distinct clinical endpoint from prevention of infection or transmission for a virus that can spread asymptomatically. In the fall of 2020, Moderna chief medical officer Tal Zaks told the BMJ, "Our trial will not demonstrate prevention of transmission…because in order to do that, you have to swab people twice a week for very long periods, and that becomes operationally untenable."
Despite these facts, public health officials botched the public health messaging surrounding the Covid vaccines. Based on an illusion of scientific consensus, public health authorities, politicians, and the media pushed vaccine mandates, vaccine passports, and vaccine discrimination.
Prominent officials, including Anthony Fauci and CDC Director Rochelle Walensky, told the public that science had established that covid vaccines stop transmission. CNN anchor Don Lemon advocated for "shaming" and "leaving behind" unvaccinated citizens from society. Countries such as Italy, Greece, and Austria sought to punish their unvaccinated citizens with heavy financial penalties of up to $4,108. In Canada, the government stripped unvaccinated citizens of their rights to travel anywhere via plane or train and their ability to work at banks, law firms, hospitals, and all federally regulated industries.
The premise was that only the unvaccinated are at risk of spreading covid. An illusion of consensus emerged that getting the shots was a required civic duty. Phrases such as "It's not about you, it's to protect my grandparents" became widely popularized. Ultimately, as people observed many vaccinated people around them contract and spread Covid, the public trust in these authorities collapsed.
Early last month, the Biden administration extended its foreign traveler mRNA vaccine requirement to May 11th (which is now coming to an end) after the restriction was set to expire on April 11th. None of these policies ever had any scientific or public health rationale or epidemiological "consensus" to support them— and they certainly do not in 2023.
Related errors are overstating the necessity of the Covid vaccine for the young and healthy and downplaying the possibility of severe side effects, such as myocarditis which has been found mainly in young men taking the vaccine. The primary benefit of the Covid vaccine is to reduce the risk of hospitalization or death upon covid infection. There is more than a thousand-fold difference in the mortality risk from covid infection, with children and young and healthy people facing an extremely low risk relative to other risks in their lives.
On the other hand, the mortality risk for older people from infection is considerably higher. So the maximum theoretical benefit of the vaccine is meager for young, healthy people and children, while it is potentially higher for elderly people with multiple comorbid conditions.
Institutional public health and medicine ignored these facts in the push to vaccinate the entire population, regardless of the balance of benefits and harms from the vaccine. Public health should have cautioned young and/or healthy people regarding the uncertainty regarding vaccine safety for a novel vaccine.
For the young and healthy, the small potential benefit does not outweigh the risk, which – with the early myocarditis signals – turned out not to be theoretical in nature. A rigorous independent analysis of Pfizer and Moderna's safety data shows that mRNA covid vaccines are associated with a 1 in 800 adverse event rate — substantially higher than other vaccines on the market (typically in the ballpark of 1 in a million adverse event rates).
To maintain an illusion of consensus, public health authorities and media thought it necessary to suppress these facts. In June 2021, for instance, Joe Rogan stated healthy 21-year-olds do not need the vaccine. Despite his correct medical judgment which has indisputably stood the test of time, all sectors of the corporate media and social media platforms unanimously pilloried him for spreading "dangerous misinformation."
Worse, many people who suffered from legitimate vaccine injuries were gaslighted by the media and medical personnel about the cause of their condition. One of us has devoted the past several months interviewing victims of the illusory scientific consensus that covid vaccines are on net beneficial for every group. For example, there is a 38-year-old law enforcement officer in British Columbia who was coerced into vaccination against his conscience to keep his job.
Nearly two years later, he remains disabled from vaccine-induced myocarditis and has been unable to serve his community. National data from countries in France, Sweden, Germany, Israel, and the United States shows a substantial rise in cardiac conditions among younger populations after the distribution of the Covid vaccine.
The illusion of consensus surrounding Covid vaccination — wrongly viewed in the same light as hand-washing, driving within speed limits, or staying hydrated — has led to greater political divisions and discriminatory rhetoric. The failure of the traditionally well-regarded public health agencies like the FDA and CDC – with perverse influences from pharmaceutical companies in tandem with the powerful forces of censorship on social media — has destroyed trust in public health institutions. Disillusioned with the "illusion" of consensus, a growing number of Americans and Canadians are distrustful of scientific consensus and are beginning to question all things.
The project of science calls for rigor, humility, and open discussion. The pandemic has revealed the stunning magnitude of the political and institutional capture of science. For this reason, both of us — Rav and Jay — are launching a podcast devoted to investigating the concoction of pseudo-consensus in science and its ramifications for our society.
You can subscribe to the authors' new Substack and Podcast
My Official Apology to the New York Post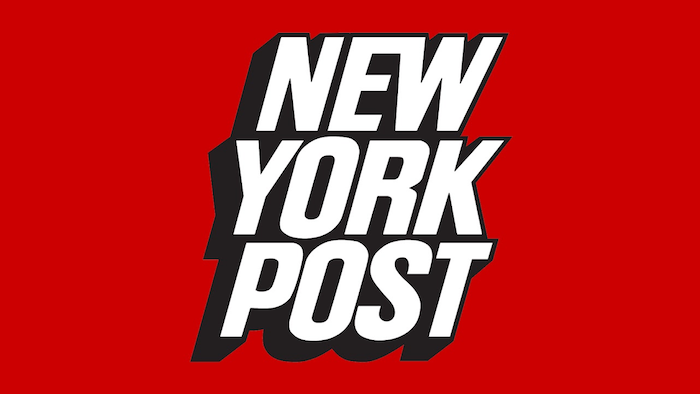 From the Brownstone Institute
BY
YASMINA PALUMBO
There is an art to meaningful apologies. A sweet spot. Wait too long and they become pointless.
Ideally, they should also be accompanied with some kind of atonement as well.
I, along with many New Yorkers, have been waiting for apologies that don't appear to be coming. But as I've been waiting in the interminable void, it's occurred to me that I might owe some apologies myself. So here goes
---
An Apology
Years ago, I used to sneer at anyone who read the NY Post. At the café where I worked, I took quiet pleasure in tossing it in the trash whenever someone left it behind on a crumb-covered seat. Had I ever read it? No. But I knew I wasn't the type of person to read the NY Post, and I was proud of that fact.
Then, a few years back, things started to look a little different to me. They started to look wrong, like a wool hat in summer, or a mask on a baby's face. I started to detect lies and impossibilities coming out of the mouths of important people. "Gradually, then suddenly," as the Hemingway quote goes, I saw things in a different light.
I could almost stomach the politicians lying, but when friends began repeating the lies it became too much to bear. Truth seemed to hover just outside of them, leaving them infuriatingly untouched.
It was a little after this time, my awakening of sorts, that I myself became an outcast.
I hadn't set out to become an outcast. I'd reached middle age an average upstanding citizen, fairly respectful of authority. I was a mother who made her children take piano lessons for god's sake!
But one morning, late in the summer of 2021, I woke up to find I no longer had civil rights. And things took a turn. I still marvel at how it all unfolded:
Early 2021, I thought I'd survived the worst of covid. I'd made it through a year of hysteria that I presumed would surely fade, maybe even some bashful apologies would follow, like after a long drunken night gone too far.
By then, the miracle vaccine had finally arrived and any American who wanted it could have it. But it so happened that I didn't want it. I'd already gotten covid during lockdown, while selling essentials like coffee and toilet paper from the café I now owned, a café limping along on government funds.
An experimental vaccine for a virus I'd already had just wasn't that appealing to me; why would it be? The decision, quite honestly, made itself. Who knew it would land me in the middle of a nightmare.
I recall the incremental announcements from our mayor at the time, a tall goofy man people likened to Big Bird. The first announcement came on the morning of August 16th, 2021;
My kind was no longer allowed to sit down and eat in cafés, he said, though we were allowed to take something in a paper bag to go.
My kind was no longer allowed to enter cultural buildings, he said; art and history were for the good citizens.
We were no longer allowed the privilege of working, or a college education.
We weren't allowed to enter our child's school or to serve the people we served when the vaccine was just a twinkle in Fauci's eye. And society agreed. The "unvaccinated" deserved it. Damn them.
My anger simmered. It turned to rage. All I asked for was common sense. Every day that New York City hummed, I burned. Didn't they see us withering with loss of hope and loss in general?
Didn't they know there were a million of us who said no thanks? A million who didn't have civil rights. A million who were right, as it turned out, about everything.
It seemed they did not, or if they did, they didn't care.
And just when I was about to give up on humanity, out of the haze of covid hysteria came some of the clearest voices to be found in, of all places, the NY Post.
But of course!
I should've recognized Alexander Hamilton's handsome face on the ten-dollar bill as a sign, right there next to the scrolled "We the People." A Founding Father, Hamilton had worked to abolish the slave trade in New York City. I'd forgotten he founded the NY Post too!
While other mainstream news still wilted with ruminations on the invisible threat of long covid, or the latest Fauci whim, the NY Post blazed a trail with its demands for a return to common sense and decency.
There in print it called for an end to all mandates – if baseball players and celebrities didn't need them why did the working class?
In chorus its editorial board called for a reckoning by way of a covid truth-and-reconciliation commission – Amen!
And long before anyone else, it dared to publish the opinions of some of the bravest academics and scientists of our time, the co-authors of the Great Barrington Declaration, Dr. Martin Kulldorff and Dr. Jay Bhattacharya.
So, I'm sorry, NY Post. I judged you by your cover. By your red and black barking headlines. But I was wrong. And for anyone else out there who feels they might owe someone an apology, let me tell you it feels good to settle a debt. I highly recommend it.
The Best Life Lesson for a Teen Is a Job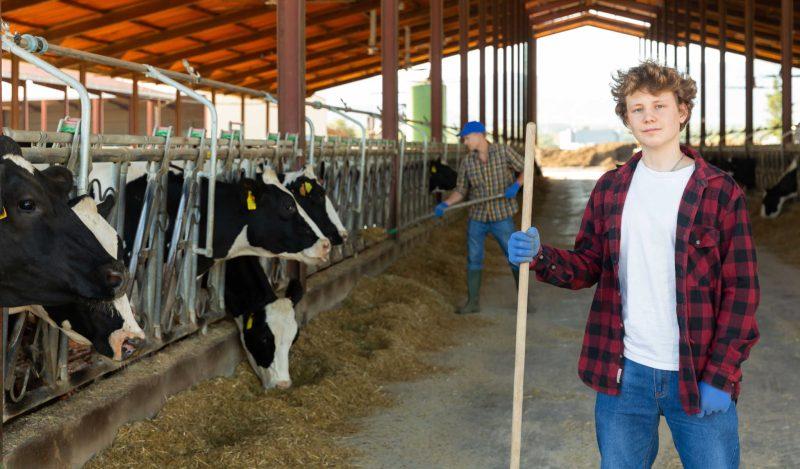 BY
JAMES BOVARD
During the Covid debacle, kids were locked out of school or otherwise condemned to an inferior Zoom education for up to two years. What were the alternatives? Unfortunately, since the New Deal, the federal government has severely restricted teenagers' opportunities for gainful employment. But new evidence proves that keeping kids out of work doesn't keep them out of mental health trouble.
Yet suggesting that kids take a job has become controversial in recent years. It is easy to find expert lists on the dangers of teenage employment. Evolve Treatment Center, a California therapy chain for teenagers, recently listed the possible "cons" of work:
Jobs can add stress to a child's life.
Jobs can expose kids to people and situations they might not be ready for.
A teen working a job might feel like childhood is ending too soon.
But stress is a natural part of life. Dealing with strange characters or ornery bosses can speedily teach kids far more than they learn from a droning public school teacher. And the sooner childhood ends, the sooner young adults can experience independence – one of the great propellants of personal growth.
When I came of age in the 1970s, nothing was more natural than seeking to earn a few bucks after school or during the summer. I was terminally bored in high school and jobs provided one of the few legal stimulants I found in those years.
Thanks to federal labor law, I was effectively banned from non-agricultural work before I turned 16. For two summers, I worked at a peach orchard five days a week, almost ten hours a day, pocketing $1.40 an hour and all the peach fuzz I took home on my neck and arms. Plus, there was no entertainment surcharge for the snakes I encountered in trees while a heavy metal bucket of peaches swung from my neck.
Actually, that gig was good preparation for my journalism career since I was always being cussed by the foreman. He was a retired 20-year Army drill sergeant who was always snarling, always smoking, and always coughing. The foreman never explained how to do a task since he preferred vehemently cussing you afterwards for doing it wrong. "What-da-hell's-wrong-with-you-Red?" quickly became his standard refrain.
No one who worked in that orchard was ever voted "Most Likely to Succeed." But one co-worker provided me with a lifetime of philosophical inspiration, more or less. Albert, a lean 35-year-old who always greased his black hair straight back, had survived plenty of whiskey-induced crashes on life's roller coaster.
Back in those days, young folks were browbeaten to think positively about institutions that domineered their lives (such as military conscription). Albert was a novelty in my experience: a good-natured person who perpetually scoffed. Albert's reaction to almost everything in life consisted of two phrases: "That really burns my ass!" or "No Shit!"
After I turned 16, I worked one summer with the Virginia Highway Department. As a flag man, I held up traffic while highway employees idled away the hours. On hot days in the back part of the county, drivers sometimes tossed me a cold beer as they passed by. Nowadays, such acts of mercy might spark an indictment. The best part of the job was wielding a chainsaw—another experience that came in handy for my future career.
I did "roadkill ride-alongs" with Bud, an amiable, jelly-bellied truck driver who was always chewing the cheapest, nastiest ceegar ever made—Swisher Sweets. The cigars I smoked cost a nickel more than Bud's, but I tried not to put on airs around him.
We were supposed to dig a hole to bury any dead animal along the road. This could take half an hour or longer. Bud's approach was more efficient. We would get our shovels firmly under the animal—wait until no cars were passing by—and then heave the carcass into the bushes. It was important not to let the job crowd the time available for smoking.
I was assigned to a crew that might have been the biggest slackers south of the Potomac and east of the Alleghenies. Working slowly to slipshod standards was their code of honor. Anyone who worked harder was viewed as a nuisance, if not a menace.
The most important thing I learned from that crew was how not to shovel. Any Yuk-a-Puk can grunt and heave material from Spot A to Spot B. It takes practice and savvy to turn a mule-like activity into an art.
To not shovel right, the shovel handle should rest above the belt buckle while one leans slightly forward. It's important not to have both hands in your pockets while leaning, since that could prevent onlookers from recognizing "Work-in-Progress." The key is to appear to be studiously calculating where your next burst of effort will provide maximum returns for the task.
One of this crew's tasks that summer was to build a new road. The assistant crew foreman was indignant: "Why does the state government have us do this? Private businesses could build the road much more efficiently, and cheaper, too." I was puzzled by his comment, but by the end of the summer I heartily agreed. The Highway Department could not competently organize anything more complex than painting stripes in the middle of a road. Even the placement of highway direction signs was routinely botched.
While I easily acclimated to government work lethargy, I was pure hustle on Friday nights unloading trucks full of boxes of old books at a local bindery. That gig paid a flat rate, in cash, that usually worked out to double or triple the Highway Department wage.
The goal with the Highway Department was to conserve energy, while the goal at the book bindery was to conserve time—to finish as quickly as possible and move on to weekend mischief. With government work, time routinely acquired a negative value—something to be killed.
The key thing kids must learn from their first jobs is to produce enough value that someone will voluntarily pay them a wage. I worked plenty of jobs in my teen years – baling hay, cutting lawns, and hustling on construction sites. I knew I'd need to pay my own way in life and those jobs got me in the habit of saving early and often.
But according to today's conventional wisdom, teenagers should not be put at risk in any situation where they might harm themselves. The enemies of teenage employment rarely admit how the government's "fixes" routinely do more harm than good. My experience with the highway department helped me quickly recognize the perils of government employment and training programs.
Those programs have been spectacularly failing for more than half a century. In 1969, the General Accounting Office (GAO) condemned federal summer jobs programs because youth "regressed in their conception of what should reasonably be required in return for wages paid."
In 1979, GAO reported that the vast majority of urban teens in the program "were exposed to a worksite where good work habits were not learned or reinforced, or realistic ideas on expectations in the real world of work were not fostered." In 1980, Vice President Mondale's Task Force on Youth Unemployment reported, "Private employment experience is deemed far more attractive to prospective employers than public work" because of the bad habits and attitudes spurred by government programs.
"Make work" and "fake work" are a grave disservice to young people. But the same problems permeated programs in the Obama era. In Boston, federally-subsidized summer job workers donned puppets to greet visitors to an aquarium. In Laurel, Maryland, "Mayor's Summer Jobs" participants put in time serving as a "building escort." In Washington, D.C., kids were paid to diddle with "schoolyard butterfly habitats" and littered the streets with leaflets about the Green Summer Job Corps. In Florida, subsidized summer job participants "practiced firm handshakes to ensure that employers quickly understand their serious intent to work," the Orlando Sentinel reported. And folks wonder why so many young people cannot comprehend the meaning of "work."
Cosseting kids has been a jobs program for social workers but a disaster for the supposed beneficiaries. Teen labor force participation (for ages 16 to 19) declined from 58 percent in 1979 to 42 percent in 2004 and roughly 35 percent in 2018. It's not like, instead of finding a job, kids stay home and read Shakespeare, master Algebra, or learn to code.
As teens became less engaged in society via work, mental health problems became far more prevalent. The Centers for Disease Control and Prevention found that in "the 10 years leading up to the pandemic, feelings of persistent sadness and hopelessness—as well as suicidal thoughts and behaviors—increased by about 40 percent among young people."
The troubled teen years are producing dark harvests on campus. Between 2008 and 2019, the number of undergraduate students diagnosed with anxiety increased by 134 percent, 106 percent for depression, 57 percent for bipolar disorder, 72 percent for ADHD, 67 percent for schizophrenia, and 100 percent for anorexia, according to the National College Health Assessment.
Those rates are much worse post-pandemic. As psychiatrist Thomas Szasz observed, "The greatest analgesic, soporific, stimulant, tranquilizer, narcotic, and to some extent even antibiotic – in short, the closest thing to a genuine panacea – known to medical science is work."
Those who fret about the dangers that teens face on the job need to recognize the "opportunity cost" of young adults perpetuating their childhood and their dependence. Sure, there are perils in the workplace. But as Thoreau wisely observed, "A man sits as many risks as he runs."