The Halftime Report – News from the Alberta Sports Hall of Fame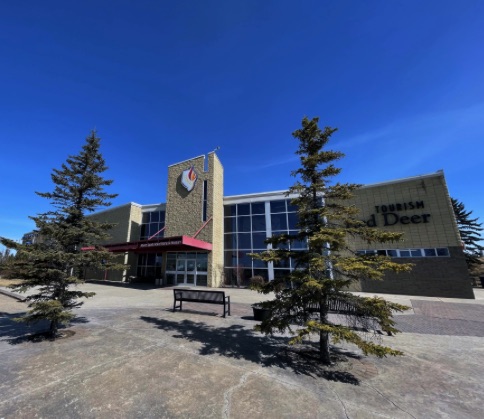 Diane Jones Konihowski Inducted to Canada's Sports Hall of Fame & receives the Order of Sport Award
On October 3rd, Diane Jones Konihowski was awarded the Order of Sport Award and was Inducted into Canada's Sports Hall of Fame Class of 2020-2021. Diane has been inducted into the Alberta Sports Hall of Fame since 2002 as a Multisport Builder. She was appointed to the Order of Canada in 1978, YWCA "Woman of Distinction" Sport & Recreation Award in 1988, "Great Canadian" Award in 1993, and she was inducted into the Canadian Olympic Sports Hall of Fame in 1995. Congratulations Diane on this well deserved recognition on all you have done for sport in Canada.
The Guys from the Oh, Deer Podcast recap their experience at the Alberta Sports Hall of Fame
This newsletter is sponsored by the Innisfail Eagles.
2020 Virtual Induction Ceremony
More information still to come.
Honoured Member Deryk Snelling has Passed
We are saddened to hear of the passing of legendary Swim Coach Deryk Snelling.
Deryk Snelling's coaching abilities helped place fifty-seven swimmers on Olympic teams with twenty-one of them earning Olympic medals. Alberta Sports Hall of Fame Honoured Members Tom Ponting, Mark Tewksbury, Cheryl Gibson, and Susan Sloan, were all coached by him when competing internationally. Deryk's swimmers won ten World Championship medals, thirty-eight Pan American medals, sixty-five Commonwealth medals, and twenty-seven Pan Pacific medals. They set seven World Records and won sixty-nine Canadian National Team Championship titles. Deryk was Head Coach of the Canadian Olympic Team four times, the Commonwealth Games Teams five times, and one World Championship Team.
1997 Swimming Builder, Calgary
Provincial Sport Organization: Alberta Equestrian Federation
Our mission: is to assist in creating a positive environment for the enjoyment of equines. Through leadership and a proactive approach we promote, facilitate, and coordinate equestrian-related activities in Alberta.
The Alberta Equestrian Federation strives to maximize a participant/athlete's potential and involvement in our sport. We are athlete centered, coach driven and administrated, sport science and sponsor supported. By tailoring an athlete's/participant's sports development program to enables them to reach their full potential, increase lifelong participation in Equestrian and other physical activities while improving health and well-being.
Honoured Member in Focus: Margaret & Ron Southern
Margaret and Ron Southern had a dream to develop and operate a world-class equestrian facility. In 1976, their dream became a reality as Spruce Meadows hosted its first tournament. Over the years, Spruce Meadows has developed into one of the finest show jumping venues in the world. Spruce Meadows is the locale for four coveted world-class tournaments annually, including "The Masters" — that offers the largest purse of any show jumping event. Margaret and Ron have prided themselves in showcasing equestrian competitions, and their outstanding efforts have proven positive, as they have attracted competitors from all over the world.
Their daughter Nancy Southern is being Inducted this year along with Ian Allison for the Bell Memorial Award!
Artifact of the month!
Equestrian sports can be divided into 3 main categories: Eventing, Jumping and Dressage.
Eventing is often considered the supreme test of total horsemanship and was originally intended to test military officers for any challenges they could come across on or off duty. Jumping or show jumping features a technical course with a series of obstacles that vary in height and width, including jumps over water and stone walls, parallel rails, and triple bars. Referred to as horse ballet, dressage has been used for over 2000 years starting as a way the Greeks prepared their horses for war.
All nomination packages for the 20201 intake year must be submitted prior to October 31st, 2021 to be considered for the 2021 selection year.
Give Back Today!​
The Alberta Sports Hall of Fame needs your support to continue the ongoing preservation of Alberta's sports history and the development of museum exhibits. We are grateful and appreciative of the generosity of our supporters and friends.
Battle of Alberta starts with a bang as Flames down Oilers 9-6 to open playoff series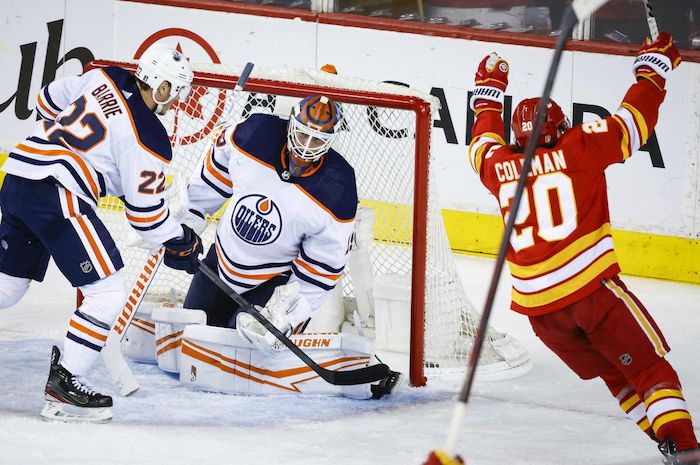 By Donna Spencer in Calgary
Matthew Tkachuk scored a hat trick for the Calgary Flames in Wednesday's 9-6 win over the Edmonton Oilers to open their playoff series.
The NHL's first playoff Battle of Alberta in 31 years compensated for its long absence with an abundance of goals in Game 1.
Blake Coleman scored twice for the Flames. Rasmus Andersson and Andrew Mangiapane each had a goal and two assists.
Elias Lindholm and Brett Ritchie also scored for Calgary while goaltender Jacob Markstrom stopped 22 shots for the win.
Zach Hyman scored twice for Edmonton. Connor McDavid produced his fourth straight multi-point game in the playoffs with a goal and three assists.
Edmonton's captain leads the league's post-season points race with five goals and 13 assists.
Leon Draisaitl had a goal and two assists and Kailer Yamamoto and Evan Bouchard also scored for the Oilers.
Edmonton starter Mike Smith was pulled in the first period after allowing three Calgary goals on 10 shots. Mikko Koskinen made 32 saves in relief.
The winner of the best-of-seven series advances to the Western Conference final.
Game 2 is Friday at the Saddledome before the series heads to Edmonton for Sunday's Game 3 and Tuesday's Game 4.
Teams that take a 1-0 lead in a best-of-seven series hold a series record of 503-232 (.684), according to NHL statisticians.
In a matchup of potent offences, the question ahead of the series was which team could keep the puck on its sticks and spend more time in the offensive zone.
Calgary dominated that department early. The Flames scored twice in a 25-second span in the first minute and led 3-0 by 6:05 when Smith was replaced by Koskinen.
Calgary's two goals in the opening 51 seconds was the fastest two goals to start an NHL playoff game, and electrified a sea of red dotted with Oiler orange and blue at the Scotiabank Saddledome.
The Oilers would not go quietly, however.
The Flames had survived a goaltender-dominated, grinding series with the Dallas Stars in the first round.
Wednesday's Game 1 was, by contrast, an open-ice track meet of mediocre goaltending. The Flames held a 40-18 edge in shots after two periods, but led 6-5 heading into the third.
Edmonton's Yamamoto briefly tied the game at 1:28 putting McDavid's rebound over Markstrom's outstretched pad.
Andersson regained the lead for Calgary at 2:57. Mangiapane from behind the net fed the all-alone defenceman whose wrist shot beat Koskinen's glove.
Tkachuk gave the Flames a two-goal lead at 8:55 with his second of the night. He snared a Draisaitl turnover at the blue line and beat Koskinen five-hole on a breakaway.
Tkachuk scored into an empty net to complete his hat trick. Hats rained down onto the Saddledome ice and chants of "we want 10" goals soon followed.
Draisaitl pulled the visitors within a goal at 19:21 of the second period when he beat Markstrom far side on an odd-man rush with McDavid.
Hyman scored at 9:38 and 14:06 of the second period. He circled out from behind the net and whipped the puck by Markstrom's glove for his second.
Hyman skated the puck into Calgary's end, stopped and got a shot away between defenceman Michael Stone's legs that deflected off Markstrom and into the top corner for his first.
Tkachuk batted in a rebound for a power-play goal at 8:24 after Bouchard converted a McDavid pass at 7:10. McDavid spun off of Dillon Dube to get a cross-ice pass away to Bouchard.
Zack Kassian's roughing penalty after Bouchard's goal gave Calgary the man-advantage for Tkachuk's goal.
Coleman struck 45 seconds into the second period and again at 6:10 for a 5-1 Flames lead.
He redirected a Noah Hanifin shot for his second goal and put a rebound over a prone Koskinen during a scramble around the crease for his first.
McDavid glided in front of the net and patiently waited for Markstrom to commit before tucking the puck between the goalie's pads at 7:41 of the first period.
Ritchie scored his first career playoff goal at 6:05. He knocked Edmonton's Evander Kane off the puck at the Oilers' blue line, reached to collect the loose puck and got a shot away under Smith's arm.
From behind the net, Backlund dished to an undefended Mangiapane in the slot for the latter to beat Smith from close range 51 seconds after opening puck drop.
Lindholm converted Calgary's first shot of the game into a goal 26 seconds after opening faceoff. He settled a bouncing puck off a cross-ice dish from Rasmus Andersson and swept it far side over Smith's glove.
The Flames were minus top shutdown defenceman Chris Tanev a second straight playoff game. He was injured in Game 6 of Calgary's first-round series against Dallas.
Tanev skated in both Tuesday's practice and in Wednesday's morning skate, but did not dress for Game 1.
Notes: With his 94th career playoff win as a head coach, Darryl Sutter joined Pat Quinn ranked No. 6 all-time . . . With three assists in Game 1, Johnny Gaudreau joined Jarome Iginla and Martin Gelinas (2004) among Flames to carry a six-game point streak in the playoffs . . . McDavid was the first Oiler to score a goal in four straight post-season games since Michael Peca and Shawn Horcoff in 2006 . . . The red lot fan zone adjacent to the Saddledome was closed Wednesday because of high winds . . . Game 1 was the highest scoring playoff game involving Calgary and Edmonton surpassing the previous high of 12 goals scored in Game 3 of the 1983 Smythe Division final.
This report by The Canadian Press was first published May 18, 2022.
This is what Jason Kenney said as he stepped down as Premier of Alberta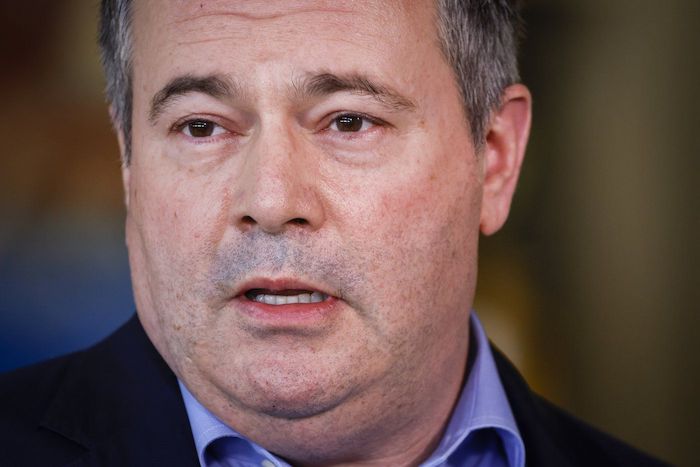 Premier Jason Kenney's address starts at the 10 minute mark and only lasts for 4 minutes.