The Halftime Report – News from the Alberta Sports Hall of Fame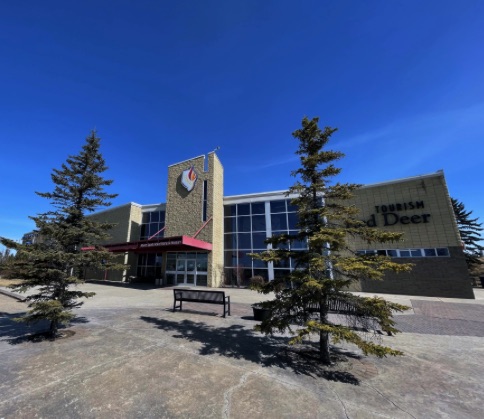 Diane Jones Konihowski Inducted to Canada's Sports Hall of Fame & receives the Order of Sport Award
On October 3rd, Diane Jones Konihowski was awarded the Order of Sport Award and was Inducted into Canada's Sports Hall of Fame Class of 2020-2021. Diane has been inducted into the Alberta Sports Hall of Fame since 2002 as a Multisport Builder. She was appointed to the Order of Canada in 1978, YWCA "Woman of Distinction" Sport & Recreation Award in 1988, "Great Canadian" Award in 1993, and she was inducted into the Canadian Olympic Sports Hall of Fame in 1995. Congratulations Diane on this well deserved recognition on all you have done for sport in Canada.
The Guys from the Oh, Deer Podcast recap their experience at the Alberta Sports Hall of Fame
This newsletter is sponsored by the Innisfail Eagles.
2020 Virtual Induction Ceremony
More information still to come.
Honoured Member Deryk Snelling has Passed
We are saddened to hear of the passing of legendary Swim Coach Deryk Snelling.
Deryk Snelling's coaching abilities helped place fifty-seven swimmers on Olympic teams with twenty-one of them earning Olympic medals. Alberta Sports Hall of Fame Honoured Members Tom Ponting, Mark Tewksbury, Cheryl Gibson, and Susan Sloan, were all coached by him when competing internationally. Deryk's swimmers won ten World Championship medals, thirty-eight Pan American medals, sixty-five Commonwealth medals, and twenty-seven Pan Pacific medals. They set seven World Records and won sixty-nine Canadian National Team Championship titles. Deryk was Head Coach of the Canadian Olympic Team four times, the Commonwealth Games Teams five times, and one World Championship Team.
1997 Swimming Builder, Calgary
Provincial Sport Organization: Alberta Equestrian Federation
Our mission: is to assist in creating a positive environment for the enjoyment of equines. Through leadership and a proactive approach we promote, facilitate, and coordinate equestrian-related activities in Alberta.
The Alberta Equestrian Federation strives to maximize a participant/athlete's potential and involvement in our sport. We are athlete centered, coach driven and administrated, sport science and sponsor supported. By tailoring an athlete's/participant's sports development program to enables them to reach their full potential, increase lifelong participation in Equestrian and other physical activities while improving health and well-being.
Honoured Member in Focus: Margaret & Ron Southern
Margaret and Ron Southern had a dream to develop and operate a world-class equestrian facility. In 1976, their dream became a reality as Spruce Meadows hosted its first tournament. Over the years, Spruce Meadows has developed into one of the finest show jumping venues in the world. Spruce Meadows is the locale for four coveted world-class tournaments annually, including "The Masters" — that offers the largest purse of any show jumping event. Margaret and Ron have prided themselves in showcasing equestrian competitions, and their outstanding efforts have proven positive, as they have attracted competitors from all over the world.
Their daughter Nancy Southern is being Inducted this year along with Ian Allison for the Bell Memorial Award!
Artifact of the month!
Equestrian sports can be divided into 3 main categories: Eventing, Jumping and Dressage.
Eventing is often considered the supreme test of total horsemanship and was originally intended to test military officers for any challenges they could come across on or off duty. Jumping or show jumping features a technical course with a series of obstacles that vary in height and width, including jumps over water and stone walls, parallel rails, and triple bars. Referred to as horse ballet, dressage has been used for over 2000 years starting as a way the Greeks prepared their horses for war.
All nomination packages for the 20201 intake year must be submitted prior to October 31st, 2021 to be considered for the 2021 selection year.
Give Back Today!​
The Alberta Sports Hall of Fame needs your support to continue the ongoing preservation of Alberta's sports history and the development of museum exhibits. We are grateful and appreciative of the generosity of our supporters and friends.
'Tragic accident' blamed for recent death of giraffe at Calgary Zoo
The Wilder Institute/Calgary Zoo says a "tragic accident" led to the recent death of an adult Masai giraffe. A statement from the zoo says the female giraffe named Emara died May 19 after tangling one of her horns on a cable surrounding her enclosure. THE CANADIAN PRESS/HO-Wilder Institute/Calgary Zoo-Sergei Belskey
Calgary
The Calgary Zoo says a "tragic accident" led to the recent death of one of its adult Masai giraffes.
A statement from the zoo says a female giraffe named Emara died May 19 after tangling one of her horns in a cable surrounding her enclosure.
The statement says a necropsy revealed Emara fell against the enclosure fence and died almost instantly of a broken neck.
Emara, who had just turned 12, came to Calgary from the San Diego Zoo in 2016.
The statement says she was a treasured member at the zoo and was known for her cautious yet curious personality and gentle nature.
The zoo says it is checking fencing within its African Savannah Yard enclosure to see if changes are needed to better protect the other giraffes and animals that share the space.
Doug Whiteside, interim associate director of animal care and welfare at the zoo, said Emara was in her prime and was in excellent health when she died.
"Major life changes such as this not only affect our people but can affect our animal residents as well," Whiteside said in the statement Monday.
He said the zoo's remaining giraffes, Nabo and Moshi, are doing well.
Grief counsellors are being made available to Emara's caregivers and other zoo staff.
This report by The Canadian Press was first published May 29, 2023.
Some of the memorable comments made during Alberta election campaign
United Conservative Party leader Danielle Smith makes an election campaign announcement in Calgary on Monday, May 1, 2023.THE CANADIAN PRESS/Jeff McIntosh
Candidates for both the United Conservative Party and New Democrats have been campaigning over the last four weeks for their party to form the next Alberta government. Election day is Monday.
Here are some memorable quotes from the campaign:
"(The NDP) devastated the Alberta economy. They created policies that drove investment out, drove jobs out, and we had to reverse all of that," UCP Leader Danielle Smith said on May 1, the day the writ was dropped. "The choice in this election couldn't be clearer. It's a choice between a UCP government that will cut your taxes and make life more affordable or an NDP government that will make you pay more across the board."
—
"Over the past four years, our health care has been thrown into chaos by the UCP," NDP Leader Rachel Notley said during the first week of the campaign. "They'll tell you they fixed it, but Albertans aren't feeling it and they're not buying it … our (emergency rooms) are still full, our ambulances are still delayed and many (patients) are waiting months and months for critical tests and surgeries."
—
"I am satisfied Mr. Pawlowski intended to incite the audience to continue the blockade — intended to incite protesters to commit mischief," Justice Gordon Krinke said in Lethbridge, Alta., on May 2, when he found Calgary pastor Artur Pawlowski guilty of charges related to his role in protests against COVID-19 public health measures. In a leaked phone call between Smith and Pawlowski, before his trial, Smith told Pawlowski the charges against him were politically motivated and she would make inquiries on his behalf and report back.
—
"(Smith) has a policy of not speaking publicly on matters before the courts, except when she's talking to the person who's before the courts about how she's going to interfere with the matter before the courts," Notley said when asked to comment on Smith's no comment on the Pawlowski case. "That is the most ridiculous thing I've ever heard from her. OK, maybe it's not the most ridiculous, because there's a lot of ridiculous."
—
"COVID was a really difficult and frustrating time for everyone, including me, and I don't think that there is a single one of us that wasn't deeply impacted in some way," Smith said on May 9, after past comments surfaced in which she equated those vaccinated against COVID-19 to Nazi supporters and said she would not wear a Remembrance Day poppy out of disgust for pandemic restrictions imposed by political leaders. "Sometimes I let my frustrations get to me during that time. I clearly shouldn't have."
—
"That little bit of poop is what wrecks it … it does not matter that we're in the top three per cent in the world,'" said Jennifer Johnson, UCP candidate for Lacombe-Ponoka. In a tape from September, she said Alberta's high-ranking education system counts for little when set against the issue of transgender students and compared their presence to a batch of cookies laced with feces.
—
"(Judicial independence) is a fundamental pillar of our democracy. The premier breached this principle by discussing the accused's case," ethics commissioner Marguerite Trussler said in her report released May 18 into Smith's actions as premier when she called her justice minister about Pawlowski's case.
—
"I've asked the ethics commissioner to give advice," Smith said May 19. "I am a non-lawyer. As premier, I do need to be able to get advice from my top official, my top legal adviser. If she has recommendations on how to do that better next time, I will absolutely accept them."
—
"More and more conservatives are coming to me saying, 'I'm a lifelong conservative voter, but what I see in Danielle Smith and this new UCP is not my values,'" Notley said on May 23."They often say that they're going to lend us their vote, and I say that's just great. Because, quite frankly, I think all Albertans should always only ever lend their vote because leadership has to earn it."
—
"(The phone call) was always about the charges, from the very beginning. I had nothing really else to say," Pawlowski told reporters at the legislature in the final week of the campaign. "This phone call was always about the same thing: when are you going to introduce what you promised, the amnesty bill for people like me and thousands of other Albertans."
—
This report by The Canadian Press was first published May 28, 2023.