Red Deer's Joan Donald inducted into the Alberta Order of Excellence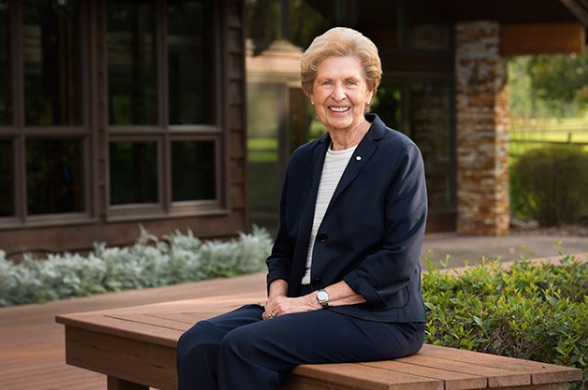 Eight exceptional Albertans will be inducted into the Alberta Order of Excellence in 2021.

"Our honourees have abundant strengths that have served our province well. These include great perseverance, a selfless commitment to giving back, and a steadfast focus on sharing their unique gifts and abilities in a way that enriches us all. I offer my heartfelt thanks to each of them for their remarkable contributions."

"All of the recipients show a remarkable talent for innovative creativity in their fields. Whether in business, research, education or community building, their leadership has made all of our lives better, safer and richer. I congratulate this year's inductees on their many accomplishments, proving brilliant ideas shine brighter when courage and collaboration stand together."

The Alberta Order of Excellence recognizes Albertans who have made an outstanding provincial, national or international impact. It is the highest honour a citizen can receive as an official part of the Canadian Honours System. The new additions will bring the total membership of the Alberta Order of Excellence to 197.

The Alberta Order of Excellence members being invested in 2021 are:

Joan Donald of Red Deer has enriched the social and economic health of her community by bringing governance and leadership to boardrooms of organizations that range from business, health and education to social justice, sport and culture.

Cyril Kay of Edmonton is among the world's eminent biochemists, unlocking the building blocks of life. His vision to create and lead internationally respected multidisciplinary teams has revolutionized biomedical research.

Murray McCann of Calgary is an entrepreneur and community leader who reinvests his success into organizations that combat hunger, homelessness, fear and violence. He created programs that honour fallen soldiers and support homeless veterans.

Barb Olson of Calgary is an internationally recognized researcher, entrepreneur and toxicology expert. Her research with husband Merle in veterinary medicine has led to a better understanding of bacterial infections and treatment in humans and animals.

Merle Olson of Calgary is an internationally renowned veterinarian and researcher. His entrepreneurism with wife Barb has led to innovative biotech and pharmaceutical companies specializing in veterinary products to address animal welfare issues.

Greg Powell of Calgary is a pioneering emergency physician, innovator and educator. He has saved countless lives by co-founding and leading the Shock Trauma Air Rescue Service (STARS) and revolutionizing emergency medicine.

Cor Van Raay of Lethbridge has strengthened both agriculture and agribusiness in Western Canada through his innovation and entrepreneurship. His generosity and community building have enriched the lives of Albertans.

Lena Heavy Shields-Russell (Ikkináínihki) of the Blood Reserve is an Elder, author, teacher and trailblazing translator. She created Alberta's Blackfoot curriculum, safeguarding the language and culture to pass on to future generations.

Full biographies and official portraits of new members, and information about the program, are available at alberta.ca/AOE.

Joan Donald

"All through my life I have believed in helping out people in need and giving back to the community. I love to quote Maya Angelou: 'You shouldn't go through life with a catcher's mitt on both hands; you need to be able to throw something back."
Joan Donald is a Red Deer community leader, volunteer and mentor. She has enriched the social and economic health of her community by bringing governance and leadership to the boardrooms of organizations that range from business, health and education, to social justice, sport and culture.
Joan May Schultz was born on May 29, 1935, in Wetaskiwin, Alberta, and grew up on a farm near Millet as one of 11 children. Living on a farm meant there was always work to do, whether it was hauling water and wood into the house or bringing lunch to the men working in the field. "We came home from school and went right to work on our chores. We learned about being good neighbours. At harvest time, if our family finished first, we were there to help our neighbours," she says.
Joan attended a one-room country school until Grade 9, when she moved with her parents and younger sister to Edmonton. While attending Garneau High School, she met Jack Donald (AOE 2015), her future husband. The couple married in 1955. After graduation, Joan worked at the Royal Bank of Canada, taking business classes in the evening. She worked hard at the bank, but soon realized she could work just as hard for herself. Partners in life, she and Jack decided to become partners in business, venturing into the service station business in 1957 in Edmonton.
In 1964, Joan and Jack moved to Red Deer to raise their children Kathy and John, reasoning that the smaller city would provide more opportunities for their young family. They marked their move by co-founding a new business, Parkland Oil Products Ltd. They expanded the business from a fledgling single gas station in Red Deer to 38 service station outlets across central Alberta before selling Parkland Oil in 1971.
Five years later, Joan and Jack again ventured into business together, buying a public company, Parkland Industries Ltd., the corporation behind the well-known Fas Gas service stations. "We have been a great team over the years. He's the business mind and I'm the people person. We complement each other," she says.
Joan served as Parkland's Assistant Corporate Secretary from 1977 until her retirement in 2001, working in public and investor relations, annual meetings, all board planning, and serving on the board of directors for 28 years. By the time she retired, the company, now called Parkland Fuel Corp., had its own refinery and 454 retail service stations in Western and Northern Canada. She continues to serve as Vice- President of Parkland Properties Ltd., their personal investment and real estate company in Red Deer. Joan also served a four-year term on the Board of Directors of the Alberta Energy Company Ltd. (now EnCanada Corp./Ovintiv Inc.).
Many of Joan's greatest contributions have been outside the corporate world. She began volunteering as soon as the family moved to Red Deer and has continued to do so for more than 50 years. She has repeatedly galvanized the community and volunteer teams, leading a multitude of community fundraising campaigns, while encouraging others to join her in giving their time and financial support.
In the early 1970s, she began organizing horse shows for Westerner Park, a role she enjoyed for the next two decades. Her interest in horses led to more volunteer work with the Quarter Horse Association of Alberta and the Waskasoo Handicapped Riding Association. Joan went on to serve four years on the board of directors – which governs Westerner Park, Red Deer's events centre – and eight years on the executive team, including two as president. She has worked tirelessly with the board to introduce sound governance processes and, also as a shareholder for over 40 years, she has participated in or chaired many of the organization's major committees. In 2007, Joan and Jack donated a substantial gift to assist in building a new Westerner administration building.
Joan was instrumental in starting the Festival of Trees in Red Deer in 1994. Under her guidance, the festival grew from a relatively small fundraiser to become the premiere community charitable event in the city, raising funds for the Red Deer Regional Hospital Foundation. Each year, she and the volunteers focused on growing the festival by adding new events and activities. Joan's continued involvement, at leadership levels and now as a major donor, together with her unfailing enthusiasm, have been key reasons for the Festival of Trees' success.
As long-time volunteers, Joan and Jack are both proud to support Red Deer College, now Red Deer Polytechnic. Joan has served on the Board of Governors and as honorary chair of the highly successful capital campaigns. Joan and Jack have also been major personal donors to Red Deer Polytechnic for many years, as have their companies.
In 2007, they generously supported the college's expansion plan, a gesture that resulted in the college's business faculty being named the Donald School of Business. This honoured more than their philanthropy and support of lifelong learning. It gives tribute to the entrepreneurialism and keen business sense it took to grow a single gas station into what has become Canada's largest independent fuel marketer and distributor.
Another of their more sizable gifts to the college was for the Donald Health & Wellness Centre, which is dedicated to teaching and learning in the fields of health and wellness. They also contributed a significant gift for the new Library Information Common. Combined with previous leadership investments, they are the college's largest philanthropic donors.
"We have continued to invest in Red Deer Polytechnic, because we believe in empowering local learners to give them the opportunities they need to be successful in their careers and lives. Our communities are strengthened tremendously with the high-quality individuals who are bettering themselves in their time on campus, and beyond," says Joan.
She has volunteered on many other non-profit boards and fundraising campaigns, including her tireless work on the Board of Directors of STARS (Shock Trauma Air Rescue Service) and on two STARS capital campaigns, the second to acquire two new higher-capacity helicopters.
Over the years, Joan and Jack have donated substantial gifts and time to a number of non-profit community groups, including Central Alberta Child Advocacy Centre, Red Deer Hospice Society, United Way Central Alberta, and JA (Junior Achievement) Southern Alberta. She consistently "puts her money where her mouth is," supporting the same organizations she has asked others to support.
While many people may write a cheque for a good cause, Joan realizes that fewer will become campaign leaders. That's where she feels her legacy is. She has an enduring track record of starting organizations on the right foot with strong principles, plans and practices, then staying on to cultivate future leaders. She has mentored many community members, guiding fellow volunteers on how to best put together a fundraising team, how to lay out their goals and plans very clearly, and share what is expected of their team members to reach those goals.
Joan also invested in young people to cultivate future leaders for Alberta and Canada, developing a unique program with the Red Deer School Board. At Lindsay Thurber High School, she supported the Minerva Club for girls in Grade 9, where they examined careers in math, sciences and non-traditional areas.
Joan has received numerous awards over the years, including Queen Elizabeth II's Golden Jubilee Medal in 2002, Red Deer Citizen of the Year in 2004, Queen Elizabeth II's Diamond Jubilee Medal in 2012, and the Senate Canada 150 Medal in 2017. She and Jack have received the G.H. Dawe Memorial Award for philanthropic contributions to Red Deer Polytechnic for dedicated service to education in 2000, and the Philanthropic Family–Generosity of Spirit Award from the Calgary Chapter of the Association of Fundraising Professionals in 2005. In 2008, the Red Deer and District Community Foundation presented Joan with a Women of Excellence Lifetime Achievement Award and in 2015, she received the Festival of Trees Friends Award for her lifetime of significant contributions. In 2011, Joan was made a Member of the Order of Canada for her lifetime of distinguished community service.
Joan continues to actively volunteer and will continue to, as long as she sees a need. She and Jack have five married grandchildren and nine great grandchildren, with whom they spend as much time as they can when they're not wintering at their home in San Diego, California.
Redman got it right on COVID response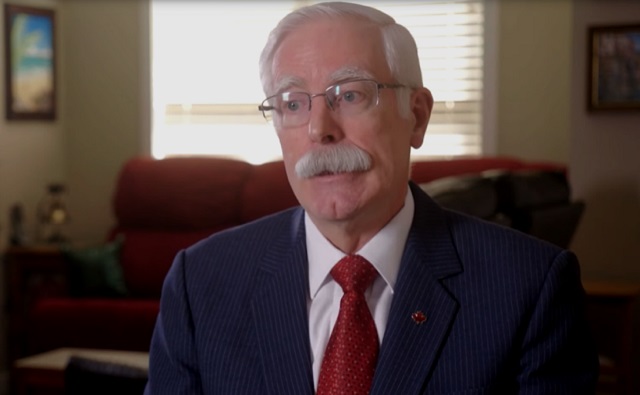 By Linda Slobodian
"The fear is still, I would say, in 65% of our population. They are now self-destroying their Charter of Rights and Freedoms."
Emergency response expert and retired Lt. Col. David Redman tirelessly tried to warn everyone that the "incoherent" chaotic response to COVID-19 was dangerously flawed.
The powers in charge didn't listen to Redman, a globally respected authority who led Alberta's Emergency Management Agency (AEMA) for five years and served 27 years with the Canadian Armed Forces.
But finally, Redman's dire warnings, concerns, and suggested response to dealing with a pandemic were validated by recommendations made by the Public Health Emergencies Governance Review Panel (PHEGRP) in a report submitted to the Alberta government last week.
What the government does with the recommendations remains to be seen.
But steps must be taken to hold decision-makers accountable for "gross negligence" and to help people break out of COVID's needless "cycle of fear" that still cripples too many, Redman told the Western Standard Friday.
"Canada will pay the costs of this deadly response for decades to come," said Redman.
Redman's letters early on to Canada's premiers warning them that discarding emergency management principles and placing health care officials in charge of pandemic response was dangerous, were ignored.
AEMA strategies, prepared in advance and in place to deal with pandemics, collected dust. Redman led the team that wrote the 2005 Pandemic Influenza Response Plan that was updated in 2014.
Emergency management offices — fully equipped and staffed with experts — in every province and territory were shut out.
Under the direction of health officials, the public was under siege. Punished for disobeying mandates. Subjected to unnecessary lockdowns and school closures. And controlled by a fear factor that defied a tenet of emergency management experts.
"They did it on purpose. They used fear as a weapon. In emergency management you never use fear. You use confidence. You show confidence that the emergency can be handled and present a plan to show how this will be achieved," said Redman.
He said it is deeply disturbing that people still believe they must keep vaccines up to date and self-isolate. And that must be rectified if even possible.
"The fear that this government generated — by this government I mean every provincial, territorial government, and in particular the federal government — created for two straight years, only broken by the Freedom Convoy — will last until the children that were just entering school in 2020 die."
Redman said the COVID-19 response was the "exact opposite" of an emergency management response.
"The pandemic response was health only focussed with terrible and deadly costs to individual mental health, societal health, our children, other serious illnesses and diseases, economic viability, and our democratic way of life simply ignored."
"Unless there is an emergency management plan built, these costs will continue to be massive."
Well, there's hope.
The PHEGRP submitted its final report with more than 90 recommendations.
The panel was established by Premier Danielle Smith in January to review the government's legislation and governance practices to manage the COVID-19 pandemic.
"It is my hope that by adopting these recommendations, the Government will be better equipped to cope with future emergencies and that the impacts on Albertans — their personal livelihoods, civil liberties and mental health — can be mitigated to the greatest extent possible," said PHEGRP Chair and former Reform party leader Preston Manning in a press release.
Key recommendations include strengthening the AEMA through legislative amendments and budgetary provisions to make it the lead government agency responding to and coordinating the government's response to future public emergencies.
Redman is "very happy" with Manning's recommendations.
"There's a lot of meat in what he's written."
"The first and foremost recommendation overarching his whole report is that legislation need to be changed to ensure that the emergency management process and emergency managers are in charge of every emergency including the next pandemic."
"And that that the AEMA is appropriately funded and staffed to do their new far extended role."
"He didn't just say the legislation needs to be changed. He said the government needs to build and fund that organization to be responsible for response for every emergency including pandemics."
Redman, who testified at the National Citizens Inquiry in Red Deer last April, was pleased with Manning's wide scope.
"In the first line of each recommendation he's covered all of the areas from fear being number one, to not doing a hazard assessment to realize that Sars-CoV-2 was really only affecting the elderly."
"And the terrible destruction of the children and their education system, but more importantly their socialization, the effects on business, the destruction of our economy, and then summing it up with the complete destruction of rights and freedoms."
"I think they've pretty much covered the areas."
Redman said two steps must be followed immediately.
First, hold a public inquiry to educate the public and "break the cycle of fear."
"The fear is still, I would say, in 65% of our population. They are now self-destroying their Charter of Rights and Freedoms."
"They believe Sars-C0V-2, the sixth version of the common cold, is deadly. And they will keep believing it until we do a full, open, transparent public inquiry to teach people that what we did was absolutely wrong and why it was wrong."
"Step two, there must be a process-driven full-recovery plan … That recovery process has to be complete, covering all the points in the Manning report and any that he might have missed."
"Again, it must be transparent. And that plan has to be fully implemented with the ability to hold accountable everyone responsible for the gross negligence and criminal negligence that was done during COVID."
"That will show to the public that what was done wasn't just wrong, it was criminally wrong, and they can stop the fear."
The inquiry must address what was done, why and "how do we recover from all of the damage we've done."
"Let's use children as an example. How do you overcome the loss of academic training. And how do you overcome two years of lack of socialization?"
If the emergency management recommendation is implemented by Smith's government, citizens can be confident if/when the next pandemic hits.
"Emergency management is made up of professionals who are experts who evaluate daily hazards. They use a disciplined process to mitigate, prepare for, respond to and recovery from all hazards in their jurisdiction," said Redman.
"The process they use ensures that all required experts, across the public and private sector, are involved in making a plan that evaluates the cost versus the benefits of all possible actions, making a coherent plan that is issued to the public for their engagement and feedback."
Alberta's pandemic plan is designed to control the spread of disease, reduce mortality, mitigate societal disruption, minimize adverse economic impact, and support efficient and effective use of recourses during response and recovery.
The Manning report recognized the delicate balance in protecting Albertans during emergencies and honouring rights and freedoms.
It recommended amending the Alberta Bill of Rights, Employment Standards Code, and Health Professions Act to protect the rights and freedoms of all Albertans, including workers and healthcare professionals and freedom of expression during emergencies.
Manning noted that too many Canadians suffered losses — including loved ones, jobs due to "rigorous health protection measures," businesses, and freedoms.
How different would things have been if people like Redman had been listened to at the time…
Linda Slobodian is the Senior Manitoba Columnist for the Western Standard based out of Winnipeg. She has been an investigative columnist for the Calgary Herald, Calgary Sun, Edmonton Sun, and Alberta Report. This originally appeared in the Western Standard here.
Christian attorney sues Law Society of Alberta for mandating left-wing trainings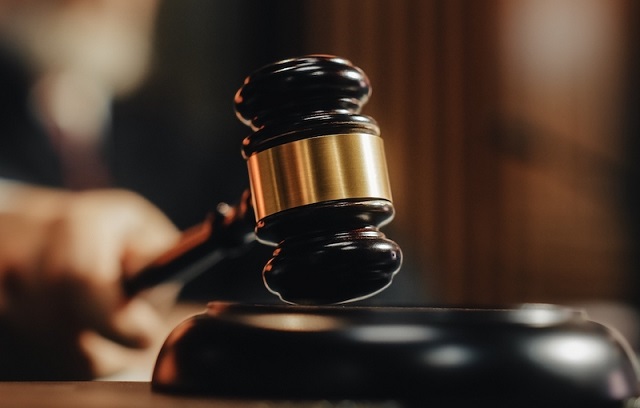 Robert Song likened the trainings, which push left-wing viewpoints, to what he experienced during his childhood in communist China
A Christian lawyer is suing the Law Society of Alberta for forcing members to undergo training pushing critical race theory, gender theory, and "intersectionality."
On October 27, Alberta lawyer Roger Song filed a public-interest lawsuit against the Law Society of Alberta (LSA) after it mandated that members undergo left-wing cultural and political training.
"The Political Ideologies are wrong and destructive, do not reasonably describe reality, and do not represent a morality valuable to Canadian society," Song argued.
According to LSA's rulebook, updated October 5, 2023, LSA can "prescribe specific continuing professional development requirements to be completed by members, in a form and manner, as well as time frame."
Lawyers who fail to complete the mandatory training "shall stand automatically suspended."
The suit challenges the LSA's authority "to compel lawyers to believe in, express affirmation of, and actively promote any political objective including the 'Political Ideologies'" such as "critical race theory," "gender theory," and "intersectionality."
The lawsuit also includes an "expert opinion" report  from Dr. Joanna Williams, author of How Woke Won: The Elitist Movement That Threatens Democracy, Tolerance and Reason.
Song's case, which is supported by the Council of Alberta Lawyers, stressed the rights of lawyers to hold and share views contrary to the LSA, a right which Song argues is protected under the Canadian Constitution.
He further pointed out that forcing lawyers to adhere to one political viewpoint would "harm the reputation of the profession as competent and loyal to the client's legitimate interests" and "impair the ability of lawyers to fulfill their professional duties."
"Neither the Canadian Constitution nor the laws promulgated under it are a system of 'colonialism', 'whiteness', 'privilege', 'systemic discrimination', 'racism', 'liberal racism', 'ignorance', 'hate', 'violence' or other such system of oppression," he continued.
Song compared mandating lawyers embrace one political ideology to his childhood in China, where he was forced "to believe in and advance the CCP's socialist ideology including dogmas relating to legal, historical, political, social, economic, moral, spiritual, and cultural issues."
"Western institutions like freedom of thought, freedom of speech, and science have proven excellent systems for discovering truth and moving away from error," he continued. "Freedom of thought and speech are necessary aspects of genuine democracy."
Song declared that "socialism is destructive to society," warning that "there is a significant overlap between socialism and 'equity' as that term is used by modern social justice movements."