The Best Life Lesson for a Teen Is a Job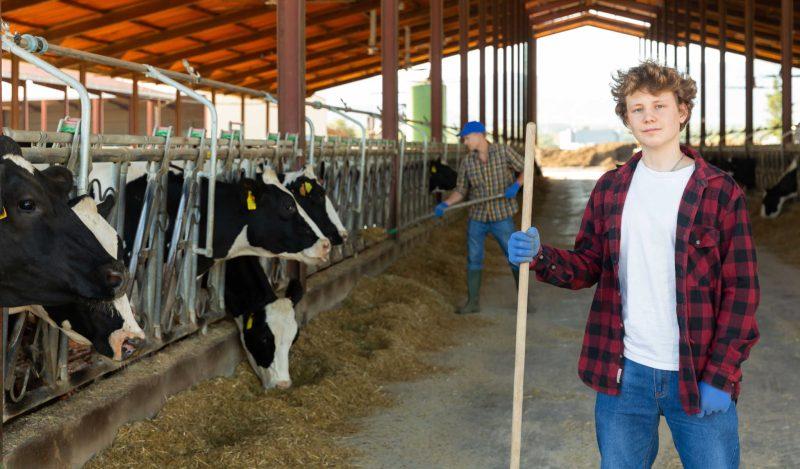 BY
JAMES BOVARD
During the Covid debacle, kids were locked out of school or otherwise condemned to an inferior Zoom education for up to two years. What were the alternatives? Unfortunately, since the New Deal, the federal government has severely restricted teenagers' opportunities for gainful employment. But new evidence proves that keeping kids out of work doesn't keep them out of mental health trouble.
Yet suggesting that kids take a job has become controversial in recent years. It is easy to find expert lists on the dangers of teenage employment. Evolve Treatment Center, a California therapy chain for teenagers, recently listed the possible "cons" of work:
Jobs can add stress to a child's life.
Jobs can expose kids to people and situations they might not be ready for.
A teen working a job might feel like childhood is ending too soon.
But stress is a natural part of life. Dealing with strange characters or ornery bosses can speedily teach kids far more than they learn from a droning public school teacher. And the sooner childhood ends, the sooner young adults can experience independence – one of the great propellants of personal growth.
When I came of age in the 1970s, nothing was more natural than seeking to earn a few bucks after school or during the summer. I was terminally bored in high school and jobs provided one of the few legal stimulants I found in those years.
Thanks to federal labor law, I was effectively banned from non-agricultural work before I turned 16. For two summers, I worked at a peach orchard five days a week, almost ten hours a day, pocketing $1.40 an hour and all the peach fuzz I took home on my neck and arms. Plus, there was no entertainment surcharge for the snakes I encountered in trees while a heavy metal bucket of peaches swung from my neck.
Actually, that gig was good preparation for my journalism career since I was always being cussed by the foreman. He was a retired 20-year Army drill sergeant who was always snarling, always smoking, and always coughing. The foreman never explained how to do a task since he preferred vehemently cussing you afterwards for doing it wrong. "What-da-hell's-wrong-with-you-Red?" quickly became his standard refrain.
No one who worked in that orchard was ever voted "Most Likely to Succeed." But one co-worker provided me with a lifetime of philosophical inspiration, more or less. Albert, a lean 35-year-old who always greased his black hair straight back, had survived plenty of whiskey-induced crashes on life's roller coaster.
Back in those days, young folks were browbeaten to think positively about institutions that domineered their lives (such as military conscription). Albert was a novelty in my experience: a good-natured person who perpetually scoffed. Albert's reaction to almost everything in life consisted of two phrases: "That really burns my ass!" or "No Shit!"
After I turned 16, I worked one summer with the Virginia Highway Department. As a flag man, I held up traffic while highway employees idled away the hours. On hot days in the back part of the county, drivers sometimes tossed me a cold beer as they passed by. Nowadays, such acts of mercy might spark an indictment. The best part of the job was wielding a chainsaw—another experience that came in handy for my future career.
I did "roadkill ride-alongs" with Bud, an amiable, jelly-bellied truck driver who was always chewing the cheapest, nastiest ceegar ever made—Swisher Sweets. The cigars I smoked cost a nickel more than Bud's, but I tried not to put on airs around him.
We were supposed to dig a hole to bury any dead animal along the road. This could take half an hour or longer. Bud's approach was more efficient. We would get our shovels firmly under the animal—wait until no cars were passing by—and then heave the carcass into the bushes. It was important not to let the job crowd the time available for smoking.
I was assigned to a crew that might have been the biggest slackers south of the Potomac and east of the Alleghenies. Working slowly to slipshod standards was their code of honor. Anyone who worked harder was viewed as a nuisance, if not a menace.
The most important thing I learned from that crew was how not to shovel. Any Yuk-a-Puk can grunt and heave material from Spot A to Spot B. It takes practice and savvy to turn a mule-like activity into an art.
To not shovel right, the shovel handle should rest above the belt buckle while one leans slightly forward. It's important not to have both hands in your pockets while leaning, since that could prevent onlookers from recognizing "Work-in-Progress." The key is to appear to be studiously calculating where your next burst of effort will provide maximum returns for the task.
One of this crew's tasks that summer was to build a new road. The assistant crew foreman was indignant: "Why does the state government have us do this? Private businesses could build the road much more efficiently, and cheaper, too." I was puzzled by his comment, but by the end of the summer I heartily agreed. The Highway Department could not competently organize anything more complex than painting stripes in the middle of a road. Even the placement of highway direction signs was routinely botched.
While I easily acclimated to government work lethargy, I was pure hustle on Friday nights unloading trucks full of boxes of old books at a local bindery. That gig paid a flat rate, in cash, that usually worked out to double or triple the Highway Department wage.
The goal with the Highway Department was to conserve energy, while the goal at the book bindery was to conserve time—to finish as quickly as possible and move on to weekend mischief. With government work, time routinely acquired a negative value—something to be killed.
The key thing kids must learn from their first jobs is to produce enough value that someone will voluntarily pay them a wage. I worked plenty of jobs in my teen years – baling hay, cutting lawns, and hustling on construction sites. I knew I'd need to pay my own way in life and those jobs got me in the habit of saving early and often.
But according to today's conventional wisdom, teenagers should not be put at risk in any situation where they might harm themselves. The enemies of teenage employment rarely admit how the government's "fixes" routinely do more harm than good. My experience with the highway department helped me quickly recognize the perils of government employment and training programs.
Those programs have been spectacularly failing for more than half a century. In 1969, the General Accounting Office (GAO) condemned federal summer jobs programs because youth "regressed in their conception of what should reasonably be required in return for wages paid."
In 1979, GAO reported that the vast majority of urban teens in the program "were exposed to a worksite where good work habits were not learned or reinforced, or realistic ideas on expectations in the real world of work were not fostered." In 1980, Vice President Mondale's Task Force on Youth Unemployment reported, "Private employment experience is deemed far more attractive to prospective employers than public work" because of the bad habits and attitudes spurred by government programs.
"Make work" and "fake work" are a grave disservice to young people. But the same problems permeated programs in the Obama era. In Boston, federally-subsidized summer job workers donned puppets to greet visitors to an aquarium. In Laurel, Maryland, "Mayor's Summer Jobs" participants put in time serving as a "building escort." In Washington, D.C., kids were paid to diddle with "schoolyard butterfly habitats" and littered the streets with leaflets about the Green Summer Job Corps. In Florida, subsidized summer job participants "practiced firm handshakes to ensure that employers quickly understand their serious intent to work," the Orlando Sentinel reported. And folks wonder why so many young people cannot comprehend the meaning of "work."
Cosseting kids has been a jobs program for social workers but a disaster for the supposed beneficiaries. Teen labor force participation (for ages 16 to 19) declined from 58 percent in 1979 to 42 percent in 2004 and roughly 35 percent in 2018. It's not like, instead of finding a job, kids stay home and read Shakespeare, master Algebra, or learn to code.
As teens became less engaged in society via work, mental health problems became far more prevalent. The Centers for Disease Control and Prevention found that in "the 10 years leading up to the pandemic, feelings of persistent sadness and hopelessness—as well as suicidal thoughts and behaviors—increased by about 40 percent among young people."
The troubled teen years are producing dark harvests on campus. Between 2008 and 2019, the number of undergraduate students diagnosed with anxiety increased by 134 percent, 106 percent for depression, 57 percent for bipolar disorder, 72 percent for ADHD, 67 percent for schizophrenia, and 100 percent for anorexia, according to the National College Health Assessment.
Those rates are much worse post-pandemic. As psychiatrist Thomas Szasz observed, "The greatest analgesic, soporific, stimulant, tranquilizer, narcotic, and to some extent even antibiotic – in short, the closest thing to a genuine panacea – known to medical science is work."
Those who fret about the dangers that teens face on the job need to recognize the "opportunity cost" of young adults perpetuating their childhood and their dependence. Sure, there are perils in the workplace. But as Thoreau wisely observed, "A man sits as many risks as he runs."
Why the Secrecy Over Vaccine Contracts?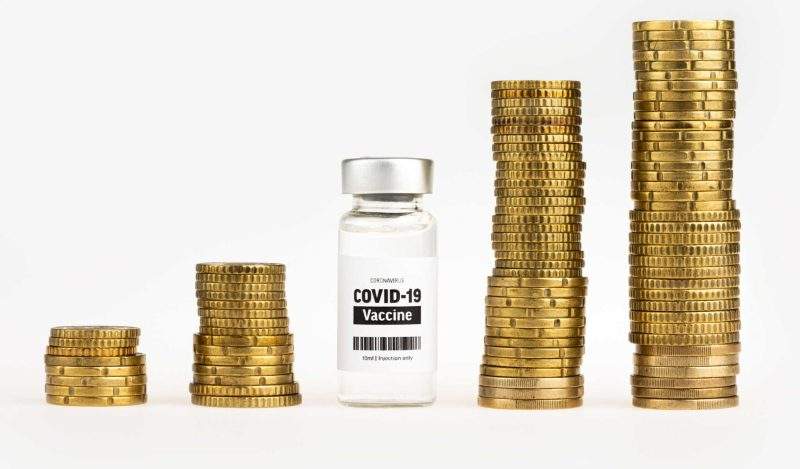 BY
MARYANNE DEMASI
Major international governments have signed multibillion-dollar legal contracts with drug companies in order to secure access to covid-19 vaccines.
But the drug companies and governments have refused to divulge details, saying the information is "commercial in confidence."
In 2021, we got our first peek at contracts between Pfizer and various international countries after they were leaked to The Bureau of Investigative Journalism and US consumer group Public Citizen.
"The contracts offer a rare glimpse into the power one pharmaceutical corporation has gained to silence governments, throttle supply, shift risk and maximise profits in the worst public health crisis in a century," said Zain Rizvi, author of the Public Citizen report.
Pfizer was accused of "bullying" governments during contract negotiations, asking some Latin American countries to put up sovereign assets, such as embassy buildings and military bases, as a guarantee against the cost of any future legal cases.
High court decision
Last month, a South African NGO called Health Justice Initiative won a high court challenge to gain access to all of South Africa's covid-19 vaccine contracts.
Tony Nikolic, an Australian solicitor from law firm Ashley, Francina, Leonard & Associates, reviewed the Pfizer contract and says it reads like South Africa was "held to ransom" over the deal.
"It's a one-sided contract. Pfizer gets all of the profits and none of the risks," says Nikolic. "It's akin to extortion, there's absolutely no liability for the vaccine manufacturer in terms of injuries that may arise from their product."
The South African government agreed to "indemnify, defend and hold harmless" Pfizer and all its affiliates from "any and all suits, claims, actions, demands, losses, damages, liabilities settlements, penalties, fines, costs and expenses" arising from the vaccine.
It also says the government will "create, dedicate, and maintain a no-fault compensation fund sufficient to undertake and completely fulfil the indemnification obligations….. for damage, injury, or harm arising out of, relating to, or resulting from the development, administration, or use of the vaccine."
Nikolic says, "It's like the manufacturers could ask for anything they wanted. There was such panic at the time and images in the media of people dying in the streets created a real sense of fear and insecurity around the world."
The protection against liability is not only in place for the initial vaccine formulation, but for "any or all related strains, mutations, modifications or derivatives of the foregoing that are procured by Purchaser."
"What this means," explains Nikolic, "is that Pfizer can modify its vaccine to match whatever variants emerge, and still have all the same protections against liability. This is nothing more than a cash cow for Pfizer, they are privatising the profits, whilst socialising the costs."
Pfizer charged the South African government $10 per dose, which is nearly 33 percent more than the $6.75 "cost price" it reportedly charged the African Union.
"In my view, this is why Pfizer wants the details kept secret, so that it can protect the various price differences between countries. It's classic price gouging with a predatory twist, that is why procurement transparency is essential," says Nikolic.
Long-term safety?
The contract states "the long-term effects and efficacy of the vaccine are not currently known and that there may be adverse effects of the Vaccine that are not currently known."
Nikolic says this is in stark contrast to the public health messages at the time.
"We had politicians and key opinion leaders telling people that the vaccines were 'safe and effective' when the procurement contracts themselves did not make such claims," says Nikolic.
"The contract clearly indicates that adverse effects were unknown at the time of signing. The burden of proof should never have been on the people to prove the vaccine was unsafe, it should have been on the manufacturer to prove the vaccine was safe," he adds.
Nikolic has spent the last two years trying to access the procurement contracts signed by the Australian Government.
"Australians are still in the dark about what is contained within these contracts. We know it gave liability protection to the vaccine manufacturers like other countries, but that's the extent of it," says Nikolic.
"We need to know what our politicians knew at the time of signing the deal. And we need to know how much money we, the taxpayer, spent for a vaccine that turned out to be far less safe or effective than promised,' he adds.
In a recent Australian Senate committee hearing, Queensland Senator Malcolm Roberts grilled Pfizer executives under oath about the indemnity clauses in its contract with the Australian government, but Pfizer refused to give details.
"The contents of Pfizer's contract with the Australian Government remains confidential," said Pfizer Australia's medical director Krishan Thiru.
In 2021, Nikolic mounted a legal challenge against covid-19 vaccine mandates in the NSW Supreme Court where he tried to subpoena the Pfizer contract, but his request was blocked.
Undeterred, Nikolic submitted an FOI request to the Australian Department of Health.
The FOI request, however, was denied because the contracts "contain information that is confidential in nature" such as "trade secrets and commercially valuable information." It stated:
"The documents contain commercial information regarding the procurement of vaccines to Australia. The documents contain information specifically relevant to the unique commercial arrangements between the department and third parties, including indicative prices, payment terms, professional indemnity, ongoing funding measures, manufacturing details and production measures."
Nikolic says, "It's unethical, potentially unlawful and immoral for them to argue that the right to preserve commercial confidence overrides the right for public safety, it just doesn't make sense."
He adds, "It just boggles the mind how governments just rolled over and entered into agreements with companies like Pfizer that have a long track record of breaching the False Claims Act resulting in billion-dollar criminal and civil liability."
Reposted from the author's Substack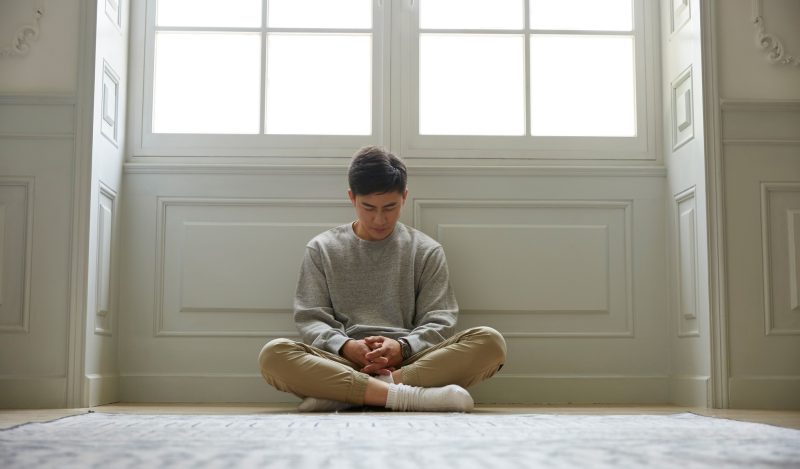 BY
JEFFREY A. TUCKER
On March 6, 2020, the mayor of Austin, Texas, canceled the biggest tech and arts trade show in the world, South-by-Southwest, only a week before hundreds of thousands were to gather in the city.
In an instant, with the stroke of a pen, it was all gone: hotel reservations, flight plans, performances, exhibitors, and all the hopes and dreams of thousands of merchants in the town. Economic impact: a loss $335 million in revenue at least. And that was just to the city alone, to say nothing of the broader impact.
It was the beginning of US lockdowns. It wasn't entirely clear at the time – my own sense was that this was a calamity that would lead to decades of successful lawsuits against the Austin mayor – but it turned out that Austin was the test case and template for the entire nation and then the world.
The reason was of course Covid but the pathogen wasn't even there. The idea was to keep it out of the city, an incredible and sudden fallback to a medieval practice that has nothing to do with modern public health understanding of how a respiratory virus should be handled.
"In six months," I wrote at the time, "if we are in a recession, unemployment is up, financial markets are wrecked, and people are locked in their homes, we'll wonder why the heck governments chose disease 'containment' over disease mitigation. Then the conspiracy theorists get to work."
I was right about the conspiracy theorists but I had not anticipated that they would turn out to be right about nearly everything. We were being groomed for nationwide lockdowns.
At this point in the trajectory, we already knew the gradient of risk. It was not medically significant for healthy working-age adults (which still to this day the CDCs does not admit). So the shutdown likely protected very few if anyone.
The extraordinary edict – worthy of a tin-pot dictator of a dark age – completely overrode the wishes of millions, all on the decision of one man, whose name is Steven Adler.
"Was the consideration between maintaining that money, effectively rolling the dice, and doing what you did?" asked Texas Monthly of the mayor.
His answer: "No."
Clarifying: "We made a decision based on what was in the best health interest for the city. And that is not an easy choice."
After the shocking cancellation, which overrode property rights and free will, the mayor urged all residents to go out and eat at restaurants and gather and spend money to support the local economy. In this later interview, he explained that he had no problem keeping the city open. He just didn't want people from hither and yon – the dirty people, so to speak – to bring a virus with them.
He was here playing the role of Prince Prospero in Edgar Allan Poe's "The Masque of the Red Death." He was turning the capital city of Texas into a castle in which the elite could hide from the virus, an action that also became a foreshadowing of what was to come: the division of the entire country into clean and dirty populations.
The mayor further added a strange comment: "I think the spread of the disease here is inevitable. I don't think that closing down South Bay was intended to stop the disease from getting here because it is coming. The assessment of our public health professionals was that we were risking it coming here more quickly, or in a greater way with a greater impact. And the longer we could put that off, the better this city is."
And there we have the "flatten the curve" thinking at work. Kick the can down the road. Postpone. Delay herd immunity as long as possible. Yes, everyone will get the bug but it is always better that it happens later rather than sooner. But why? We were never told. Flatten the curve was really just prolong the pain, keep our overlords in charge as long as possible, put normal life on hold, and stay safe as long as you can.
Prolonging the pain might also have served another surreptitious agenda: let the working classes – the dirty people – get the bug and bear the burden of herd immunity so that the elites can stay clean and hopefully it will die out before it gets to the highest echelons. There was indeed a hierarchy of infection.
In all these months, no one ever explained to the American public why prolonging the period of non-exposure was always better than meeting the virus sooner, gaining immunity, and getting over it. The hospitals around the country were not strained. Indeed, with the inexplicable shutdown of medical services for diagnostics and elective surgeries, hospitals in Texas were empty for months. Health care spending collapsed.
This was the onset of the great demoralization. The message was: your property is not your own. Your events are not yours. Your decisions are subject to our will. We know better than you. You cannot take risks with your own free will. Our judgment is always better than yours. We will override anything about your bodily autonomy and choices that are inconsistent with our perceptions of the common good. There is no restraint on us and every restraint on you.
This messaging and this practice is inconsistent with a flourishing human life, which requires the freedom of choice above all else. It also requires the security of property and contracts. It presumes that if we make plans, those plans cannot be arbitrarily canceled by force by a power outside of our control. Those are bare minimum presumptions of a civilized society. Anything else leads to barbarism and that is exactly where the Austin decision took us.
We still don't know precisely who was involved in this rash judgment or on what basis they made it. There was a growing sense in the country at the time that something was going to happen. There had been sporadic use of lockdown powers in the past. Think of the closure of Boston after the bombing in 2013. A year later, the state of Connecticut quarantined two travelers who might have been exposed to Ebola in Africa. These were the precedents.
"The coronavirus is driving Americans into unexplored territory, in this case understanding and accepting the loss of freedom associated with a quarantine," wrote the New York Times on March 19, 2020, three days after the Trump press conference that announced two weeks to flatten the curve.
The experience on a nationwide basis fundamentally undermined the civil liberties and rights that Americans had long taken for granted. It was a shock to everyone but to young people still in school, it was utter trauma and a moment of mental reprogramming. They learned all the wrong lessons: they are not in charge of their lives; someone else is. The only way to be is to figure out the system and play along.
We now see epic learning loss, psychological shock, population-wide obesity and substance abuse, a fall in investor confidence, a shrinkage of savings reflecting less interest in the future, and a dramatic decline in public participation in what used to be normal life events: church, theater, museums, libraries, fares, symphonies, ballets, theme parks, and so on. Attendance in general is down by half and this is starving these venues of money. Most of the big institutions in large cities like New York, such as Broadway and the Met, are on life support. The symphony halls have a third empty seats despite lowering prices.
It seems remarkable that this three-and-a-half year-long war against basic liberty for nearly everyone has come to this. And yet it should not be a surprise. All ideology aside, you simply cannot maintain much less cultivate a civilized life when governments, in combination with the commanding heights of media and large corporations, treat their citizens like lab rats in a science experiment. You only end in sucking away the essence and vibrancy of the human spirit, as well as the will to build a good life.
In the name of public health, they sapped the will to health. And if you object, they shut you up. This is still going on daily.
The ruling class that did this to the country has yet to speak honestly about what transpired. It was their actions that created the current cultural, economic, and social crisis. Their experiment left the country and our lives in shambles. We've yet to hear apologies or even basic honesty about any of it. Instead, all we get is more misleading propaganda about how we need yet another shot that doesn't work.
History provides many cases of a beaten down, demoralized, and increasingly poor and censored majority population being ruled over by an imperious, inhumane, sadistic, privileged, and yet tiny ruling class. We just never believed we would become one of those cases. The truth of this is so grim and glaring, and the likely explanation of what happened so shocking, that the entire subject is regarded as something of a taboo in public life.
There will be no fixing this, no crawling out from under the rubble, until we get something from our rulers other than public preening about a job well done, in ads sponsored by Pfizer and Moderna.