TAIT: Local leadership needed in Elks executive
Rebels earn 5 of 6 points on the weekend – Christmas gift tickets come with a team toque!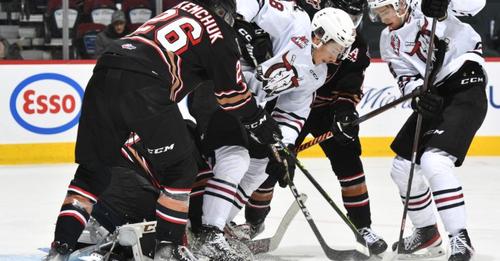 Rebels This Week submitted by the Red Deer Rebels
SOLID WEEKEND
The Rebels earned five of a possible six points during their recent three-game weekend.
After dropping a hard fought 3-2 shootout decision to the Medicine Hat Tigers at the Peavey Mart Centrium on Friday, the Rebels returned to form with a dominant 6-1 home win the following night over the Prince Albert Raiders.
On Sunday, the Rebels came away from Calgary with a 3-2 overtime win over the Hitmen at the Scotiabank Saddledome.
TOP OF THE CENTRAL
The Rebels continue to sit atop the standings in the WHL Central Division thanks to a 18-4-0-3 record for 39 points. The Lethbridge Hurricanes are next with 29 points followed by the Calgary Hitmen with 28.
HOME COOKING
After a lot of time on the road throughout November, the Rebels get to enjoy some extended time at home to begin December.
This coming weekend brings home games at the Peavey Mart Centrium versus the Saskatoon Blades (Fri. Dec. 2) and Moose Jaw Warriors (Sat. Dec. 3). Both games start at 7 p.m. with tickets available at reddeerrebels.com and ticketsalberta.com. Both the Blades and Warriors will be visiting Red Deer for the first time this season. The Rebels are 2-0 versus Moose Jaw and have yet to play Saskatoon.
WHO'S HOT?
Kai Uchacz has six points in his last four games, including three points last Saturday versus Prince Albert. He leads all Rebels players with 30 points this season and is second in the WHL with 18 goals.
Hunter Mayo is tied for first amongst all WHL defenceman with 10 goals on the season, including seven power play tallies. Mayo scored twice versus Calgary on Sunday, including the overtime winner.
Forward Kalan Lind has five points in his last two games.
HOCKEY FOR THE HOLIDAYS
Give the gift of an experience with a night out at the Rebels game! This holiday package includes your choice of grey or black toque with either two or four game night vouchers to be used at any 2022-2023 regular season game. Each voucher may be used for a single ticket of any type of admission to a 2022-2023 regular season Rebels game redeemable through the Tickets Alberta box office in the Peavey Mart Centrium.
Alberta bans masking mandates in schools, guarantees in-person learning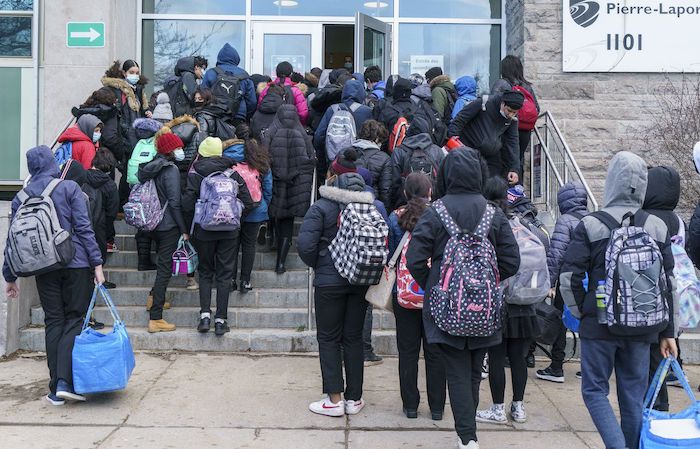 Edmonton – The Alberta government says school boards can't require students to wear masks in school or be forced to take classes online.
In a release, the government says it has made regulatory changes that guarantee students have access to in-person learning.
The changes also say that students cannot be denied in-person education by school authorities due to their personal decision to wear or not wear a mask.
Last week, the Edmonton public school board asked Alberta Health and Alberta Education whether it can require masks as schools deal with a wave of viral illnesses that is sending thousands of students home sick and straining hospitals.
Premier Danielle Smith says the changes go into effect immediately and will create an inclusive environment by ensuring personal and family choices are respected.
Smith has been critical of mask rules in schools, saying they have adversely affected the mental health, development and education of students during the COVID-19 pandemic.
"Parents and students have told me time and time again that they want a normal school environment for their kids," Smith said in a release Thursday. "We have taken steps to protect and enhance educational choice.
"Families are free to make their own personal health decisions, and, no matter what that decision is, it will be supported by Alberta's education system."
The government said the in-person learning change applies to grades 1-12 in all school settings, including public, separate, francophone, public charter and independent schools.
The masking change applies to those same grades and schools, but also to early childhood services.
NDP education critic Sarah Hoffman said the changes show the government doesn't have a clue about what's happening in Alberta schools.
"We know that respiratory illness outbreaks have been widespread this fall, causing intense stress and increased challenges for students, staff, and families," Hoffman said in a release.
"School districts are struggling to staff classrooms as illness moves through students and employees."
Hoffman said it is unrealistic to expect that school districts can staff in-person and online classes simultaneously with no additional resources.
This report by The Canadian Press was first published Nov. 24, 2022