Stories of Red Deer's earliest Halloween celebrations
By Michael Dawe
Another Halloween will soon be upon us. It is one of the most popular of the annual celebrations. While door-to-door trick or treating by young children has become somewhat less common over the last few years, more and more people seem to be decorating their homes and their yards for the evening. Dressing up in costume remains as popular as ever, as are social get-togethers with all kinds of food and drink to share.
Halloween is a very old celebration, with some of the traditions dating back to the ancient Celtic rituals and festivities, marking what was then considered the start of the Celtic New Year. Later, there were strong Christian influences, as the night became connected with commemorations of All Hallows Eve (the origin of the name "Halloween) and All Saints Day on November 1st. All Saints Day is still a public holiday in parts of Europe.
Celebration of Halloween was not common in North American until the arrival of large numbers of Celtic immigrants from Ireland and Scotland during the 19th century. However, the tradition of children going door-to-door for trick or treating did not begin until the early part of the last century. It did not become a practice in Red Deer until the latter part of the 1920s.
History of Halloween in Canada.
Some of the earliest celebrations of Halloween in Red Deer took place in the early 1900s. Usually, a local group would organize a party at a local hall with all sorts of fun and games. Apples were a staple of these early socials. The wearing of costumes was strongly encouraged.
One group that organized annual Halloween events was the Alexandra Club. This was a group of young women dedicated to raising funds for the Red Deer Memorial Hospital. Hence, the annual Halloween gathering was as much a fundraiser as a social occasion. Other popular fundraisers staged by the Alexandra Club were women's hockey games at the rink on Morrison (52) Street.
In 1913, the main Halloween event was a dance at the new Parish Hall on Gaetz Avenue, just north of St. Luke's Anglican Church. This large new public hall had been officially opened on the eve of Red Deer being incorporated as a city on March 25, 1913. The Halloween music was provided by the Orpheus Orchestra. The evening was such a success that plans were made to have Halloween dances at the Parish Hall as annual events.
Tragically, the First World War broke out in August 1914. The community focused on the war effort and little was done to mark such "frivolous" occasions as Halloween. However, after the War, a new tradition started. The local 78th Battery of the Royal Canadian Artillery organized Halloween Balls at the Armouries on First Street South (now the location of the Children's Library).
The annual militia balls were quite lavish events and extremely popular. People were not even bothered when, at the first ball in 1921, the outside of the main exit was blocked with a pile of piano boxes. A threat by the attending officers of a week's short rations ensured that the young artillery men quickly cleared away the obstacles so that the guests could depart for home.
Halloween pranks have been one of the most enduring of the evening's traditions. In 1921, in addition to the piling of the piano boxes at the 78th Battery's ball, the local newspapers reported that Police Chief Anderson probably had as much fun the day after Halloween as anyone else. He rounded up all the likely suspects from the previous evening's pranks. He made sure that these "young enthusiasts" spent the day putting things back in place and removing the soap that they had applied to various store-front windows.
Unfortunately, a small group had gotten carried away with their pranks at the High School building on the Central School grounds. In order to drive home the point that there were limits to the number and type of activities that would be tolerated on Halloween Night, Principal C.D. Locke imposed a "two-day enforced holiday" on the perpetuators as a warning to rein in their "youthful exuberance" during next year's Halloween activities.
Michael Dawe – October 31, 2018
A fifth generation Central Albertan with roots in Red Deer and Pine Lake, Michael Dawe serves on Red Deer City Council. In 1979, he became the city's first full-time archivist with the Red Deer and District Archives. In May 2009, he was seconded to become the curator of history in preparation for the City of Red Deer Centennial in 2013.
Michael has won a number of awards including the Queen's Golden Jubilee, Queen's Diamond Jubilee and Alberta Centennial medals. He was named Alberta Citizen of the Year by the Council on School Administration of the Alberta Teachers Association for his work with local schools. He received the Minister of Veterans' Affairs Commendation for his work with veterans. He was twice voted Red Deer's Most Beloved Citizen by the readers of the Red Deer Express newspaper.
Strategies to Manage Persistent Pain, September 16th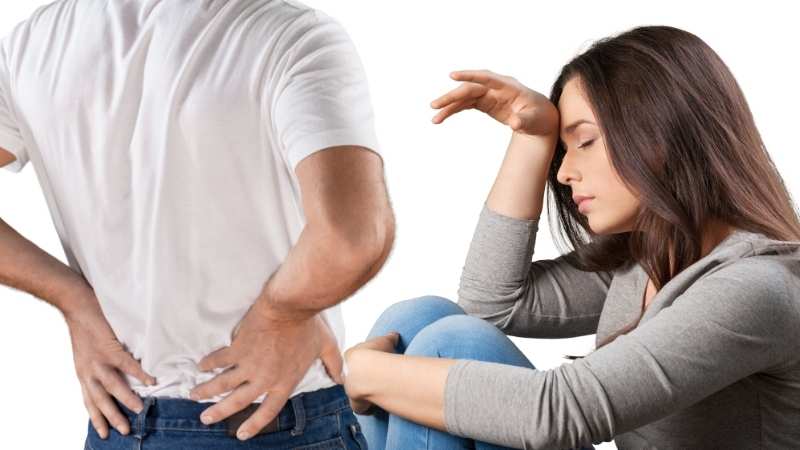 Strategies to Manage Persistent Pain Thursday, September 16, 2021 1:00-2:00 pm
Red Deer Public Library Facebook Live
Come learn more about persistent (chronic) pain from our team at Red Deer PCN. You will learn about different types of pain, medication to manage ongoing pain, the effects and benefits of opioids, and the importance of non-medication strategies to help manage your pain.
Presented by Red Deer PCN's Dr. Myburgh G.P, Jennifer Howe, Pharmacist & Jennifer Wallin, Psychologist.
Tune into Facebook Live at Red Deer Public Library Facebook page for this program.
This is one of a series of health-related programs co-sponsored by the Red Deer PCN and the Red Deer Library.
Watch for others in the series!
Read more stories from the Red Deer Primary Care Network.
Getting My Blood Glucose Back in the Normal Range Gave Me Tears of Joy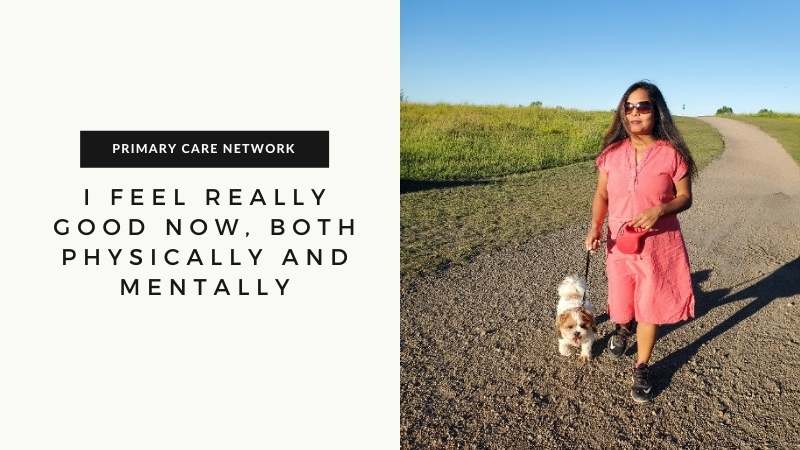 Diabetes runs in my family; my mom has it and my grandma did too. Well before Christmas 2019, at a routine physical my doctor told me that I have diabetes. I tried to bring it down for the next 3 months, but I was not successful, in fact it got worse. At this time, the doctor referred me to the PCN Family Nurse. I started seeing her and we made plans for how I could get through the Christmas season. However, I did very poorly as I love sweets. Getting poor readings, feeling exhausted and worrying who would look after my daughter if something were to happen to me left me very lethargic and depressed.
The nurse was patient and very encouraging. She helped me to change my mindset. I decided to take up the challenge to improve my blood glucose. The nurse and I talked about the rice in my diet and portion sizes of rice. I am from an island nation and rice is our staple. I did some testing of my blood glucose after consuming some of my favorite foods and I notice that amount of rice I was consuming did increase my blood glucose significantly. I thought I could never have a meal without it being mostly rice but I have learned now that I can do this quite easily. Even though I have a puppy, I would only walk her for 5 to 10 minutes at a time.
Since my mindset change, I worked to build up my activity. I started with 5-minute stints and pushed myself forward until now I am at one-hour stints. I take the dog for nice long walks and we both enjoy it. People comment on how good I look and how much more energetic I am. I feel really good now, both physically and mentally. The nurse helped to give me the confidence to tackle diabetes. I had tears of joy when I learned my blood glucose is back to the normal range.
To learn more about the RDPCN programs, visit www.reddeerpcn.com