Red Deer's Emergency, Penhold Fire Cadets, Innisfail Charity Golf
3:00 pm – Crews have made great progress on Thursday restoring power to most properties in Red Deer. However, the local state of emergency continues. Here's the latest information on the storm clean up from the City of Red Deer.
For more local news, click here!
11:20 am – The Quarter Horse Association of Alberta is presenting it's Chinook Show at Red Deer's Westerner Park today through Sunday (June 22-25). Details Here.
11:13 am – In light of last Tuesday night's storm, the Town of Innisfail will again open the Waste Transfer Station FREE to residents of Innisfail to dispose of tree and shrub debris. Read More.
11:07 am – A preliminary assessment of both the Arena and Curling Rink in Innisfail shows the damage after Tuesday's windstorm to be mostly to the water proofing membrane, with neither appearing to have suffered significant structural damage. Crews are nonetheless conducting a more thorough examination. Read More.
For more local news, click here!
11:00 am – Officials with the Town of Sylvan Lake say the recent wind storm has created a number of hazards along the Town's trail system, which has resulted in a few closures, including along CP Trail. Residents are asked to stay clear and adhere to signage, until the hazards are removed.
10:55 am – Due to the recent wind storm, the Sylvan Lake Waste Transfer Station will operate under extended hours of service, 9:00 AM to 8:00 PM, until June 28th. Read More.
10:53 am – It's Food Truck Thursday in Sylvan Lake from 11:00 am – 8:00 pm today! Details Here.
For more local news, click here!
10:40 am – Learn more about the danger that fentanyl poses to our community. The RCMP will make a presentation about it tonight at 7 pm at the Lacombe Memorial Centre. Details Here.
10:27 am – Lacombe Days Volunteer Orientation Night tonight at 7 pm. Find out more about volunteer opportunities in Lacombe. Read More.
10:09 am – A Draft of the Spruce View Major Area Structure Plan will be presented at the Spruce View Community Hall from 5:00 – 7:30 pm tonight. Read More.
For more local news, click here!
10:04 am – Due to the recent weather, the opening of the new traffic circle in Gasoline Alley has been delayed until later today (June 22). Read More.
9:44 am – Check out live music from Denver Daines on the Ross Street Patio today, 11:30 am – 1:00 pm! Details Here.
9:34 am – The Innisfail Charity Golf Classic is on all day today at the Innisfail Golf and Country Club. It's a fundraiser for the Ronald McDonald House of Central Alberta, located in Red Deer. Details Here.
For more local news, click here!
9:24 am – Take a look at where all the road construction is taking place throughout the City of Red Deer today. Click Here.
9:15 am – The Penhold Fire Cadet Program is holding it's third annual Graduation Ceremony at the Penhold Crossing High School starting at 12:15 pm today. All previous graduates have become members of the Penhold Volunteer Fire Department. The program is joint partnership between the Penhold Fire Department and the Chinooks Edge School Division and managed by the Penhold Fire Department. It follows a fully certified fire training program, provides high school credits and is sponsored by Atco Gas.
8:57 am – All are welcome to join the St. Martin de Porres school community for their Family Carnival tonight organized by School Council. Activities include bouncy houses, face painting, cake walk, snow cones, cotton candy and many more fun exciting games! It runs from 6 – 8 pm.
For more local news, click here!
8:52 am – St. Patrick's Community School in Red Deer will celebrate the successes of their middle school students with academic and sports awards today!
8:40 am – Sports Day at École Our Lady of the Rosary School in Sylvan Lake is postponed until 10:30 a.m. We are keeping an eye on the weather and as it improves we will head outside. School officials ask that volunteers scheduled for the morning to please still come to the school as they have tasks for you to do to prep for the activities.
8:26 am – Power outages continue to affect 400 properties in Red Deer and a state of local emergency is still in effect. Read More.
Luxury goods tax on super-rich could hit electric vehicles: expert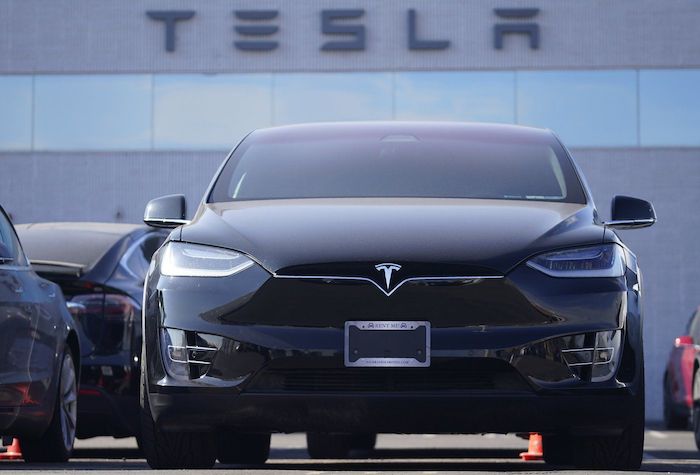 By Marie Woolf in Ottawa
A new tax on yachts, luxury cars and private aircraft designed to hit the super-rich could also cover vehicles meant to help the environment, a tax expert warns.
The luxury goods tax, which will come into force on Sept. 1, will cover cars and SUVs, as well as private planes and helicopters, worth more than $100,000.
The federal tax will also cover yachts and boats — including motorboats — worth more than $250,000.
But senior tax lawyer Héléna Gagné says the new tax could also hit some electric and hybrid vehicles, including Tesla and BMW models, which cost more than $100,000.
The federal government has been encouraging Canadians to invest in clean technology and zero-emission vehicles, which can carry a higher price tag than cars that run on fossil fuels.
Gagné said the thresholds for the tax could also affect people who would not be regarded as wealthy, but have saved up to buy a private plane for a hobby.
"It seems to be assumed that it is only the wealthiest who will be impacted by the luxury tax but it is not necessarily the case," said Gagné, a partner at Osler, Hoskin & Harcourt LLP. "It can also impact indirectly taxpayers who may not consider themselves as being among the wealthiest but who may decide to purchase an electric vehicle with a retail sales price that happens to be over the $100,000 threshold."
Adrienne Vaupshas, a spokeswoman for Finance Minister Chrystia Freeland, said the measures, originally proposed in the 2021 budget, are not designed to hit the middle class.
She said the threshold for the tax for boats was deliberately set at $250,000 so it would cover superyachts and not middle-class families buying boats.
Vaupshas said it was "only right and fair that the very wealthiest are asked to pay their fair share."
"The government was re-elected on a platform that included a commitment to bring forward a luxury tax on yachts, private jets, and luxury cars and implementing this measure is a priority," she said.
The tax was originally proposed in the 2021 budget. It will cover luxury cars, planes, and boats bought for personal use and leisure. Commercial vehicles, including small planes selling seats, and emergency vehicles are among the classes of vehicle exempt from the new tax.
The tax amounts to either 10 per cent of the taxable amount of the item or 20 per cent of the amount over the price threshold — whichever is less.
The NDP has been putting pressure on the federal government to do more to tax the super-rich. Measures to increase taxes on the wealthiest people in Canada, however, were not included in the Liberal-NDP confidence and supply pact.
NDP critic for tax fairness and inequality, Niki Ashton, said at a news conference last month that she wants the federal government to close loopholes she says are being used by the super-rich and corporations to avoid paying billions in taxes.
This report by The Canadian Press was first published Aug. 11, 2022.
Ex-police officer gets 7-plus years in prison in Jan. 6 case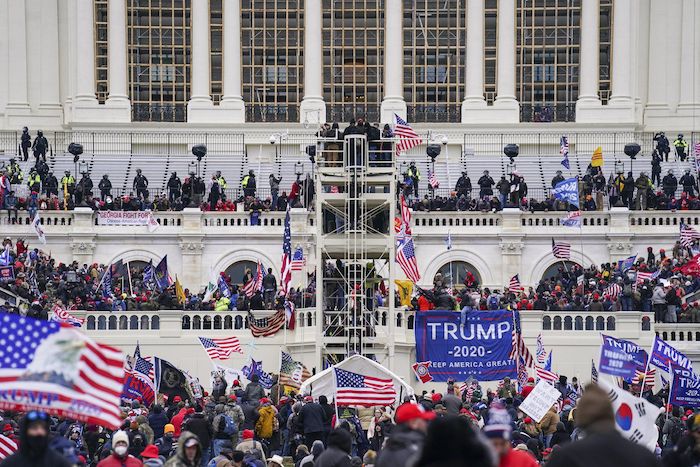 By Michael Kunzelman in Washington
WASHINGTON (AP) — An off-duty Virginia police officer who stormed the U.S. Capitol with a fellow officer was sentenced Thursday to more than seven years in prison, matching the longest prison sentence so far among hundreds of Capitol riot cases.
Former Rocky Mount Police Sgt. Thomas Robertson didn't speak in court before U.S. District Judge Christopher Cooper sentenced him to seven years and three months in prison. Cooper also sentenced Robertson to three years of supervised release after his prison term.
Federal prosecutors had recommended an eight-year prison sentence for Robertson. The sentence he got equals that of Guy Reffitt, a Texas man who attacked the Capitol while armed with a holstered handgun.
Robertson gets credit for the 13 months he has already been jailed.
In April, a jury convicted Robertson of attacking the Capitol on Jan. 6, 2021, to obstruct Congress from certifying President Joe Biden's 2020 electoral victory. Jurors found him guilty of all six counts in his indictment, including charges that he interfered with police officers at the Capitol and that he entered a restricted area with a dangerous weapon, a large wooden stick.
Robertson traveled to Washington on the morning of Jan. 6 with another off-duty Rocky Mount police officer, Jacob Fracker, and a third man, a neighbor who wasn't charged in the case.
Fracker was scheduled to be tried alongside Robertson before he pleaded guilty to a conspiracy charge in March and agreed to cooperate with federal authorities. Cooper is scheduled to sentence Fracker next Tuesday.
Prosecutors have asked Cooper to spare Fracker from a prison term and sentence him to six months of probation along with a period of home detention or "community confinement." They said Fracker's "fulsome" cooperation and trial testimony was crucial in securing convictions against Robertson.