UPDATED: SNC Lavalin – Just the Facts Ma'am
Opinion by Cory Litzenberger
Let's take emotion out of it. Let's take a look at the legislation. While I am not a lawyer, I do interpret tax legislation for a living, and so I decided to take a closer look at the criminal legislation pertaining to the SNC-Lavalin scandal.
The relevant legislation is in 《parentheses》below, but here is the Coles notes:
FACT – in 2015 SNC was charged by the RCMP under Section 3 of the Corruption of Foreign Public Officials Act
《3 (1) Every person commits an offence who, in order to obtain or retain an advantage in the course of business, directly or indirectly gives, offers or agrees to give or offer a loan, reward, advantage or benefit of any kind to a foreign public official or to any person for the benefit of a foreign public official
(a) as consideration for an act or omission by the official in connection with the performance of the official's duties or functions; or
(b) to induce the official to use his or her position to influence any acts or decisions of the foreign state or public international organization for which the official performs duties or functions.》
FACT – In 2015, the RCMP charged SNC-Lavalin, along with its international division, with corruption and fraud in relation with their business dealings in Libya. The RCMP said officials at the company attempted to bribe several public officials in the country, including dictator Moammar Gadhafi, as well as other businesses in Libya.
FACT – The prosecutor is allowed to enter into a remediation agreement under Section 715.32 of the Criminal Code of Canada , if ALL conditions are met under 715.32(1).
《715.32 (1) The prosecutor may enter into negotiations for a remediation agreement with an organization alleged to have committed an offence if the following conditions are met:
(a) the prosecutor is of the opinion that there is a reasonable prospect of conviction with respect to the offence;
(b) the prosecutor is of the opinion that the act or omission that forms the basis of the offence did not cause and was not likely to have caused serious bodily harm or death, or injury to national defence or national security, and was not committed for the benefit of, at the direction of, or in association with, a criminal organization or terrorist group;
(c) the prosecutor is of the opinion that negotiating the agreement is in the public interest and appropriate in the circumstances; and
(d) the Attorney General has consented to the negotiation of the agreement.》
FACT – for the prosecutor to evaluate their public interest opinion, they must consider subsection 715.32(2) in its entirety which includes many relevant pieces of information except when 715.32(3) overrides it
《 Factors to consider
715.32(2) For the purposes of paragraph (1)(c), the prosecutor must consider the following factors:
[(a) to (h)]; and
(i) any other factor that the prosecutor considers relevant.》
FACT – 715.32(3) says even with all those factors to consider, you can NOT factor in the national economic interest (ie: the jobs argument) if they were charged the way the RCMP charged them
《Factors not to consider
715.32(3) Despite paragraph (2)(i), if the organization is alleged to have committed an offence under section 3 or 4 of the Corruption of Foreign Public Officials Act, the prosecutor must not consider the national economic interest, the potential effect on relations with a state other than Canada or the identity of the organization or individual involved.》
CONCLUSION – the jobs argument is irrelevant under the law in these circumstances – The prosecution knows this – The former Attorney General knows this – and based on the provisions as written, the jobs argument for SNC does not meet the legal requirement for a remediation agreement.
For these reasons, I find in favour of the former Attorney General.
— — — —
Update: While being interviewed on the afternoon of March 7, 2019, I looked even closer at the legislation and caught something I didn't realize on first glance when reading it.
Notice at the end of 715.32(1)(c) the word "and".
While I said this means that all of the tests in (a) through (d) must be met, I neglected to say that this means no one person has the sole final decision. The prosecutor is mentioned in (a), (b), and (c); while the Attorney General is only mentioned in (d).
To put another way, this law is written so that it is not solely the decision of the Attorney General, nor the prosecutor. Rather, it requires both the Attorney General and the Prosecutor to agree to proceed with negotiations.
Similar to a scene in the movies where you see nuclear codes kept between two different military heads before proceeding with the launch, such is the wording of this provision.
This means that the Attorney General does not have the final decision and so any suggestion that she does is incorrect. The decision is a joint one with most of the leg work having to be done by the prosecutor, not the Attorney General.
So let me recap: I think it is quite simple, that a Remediation Agreement (aka Deferred Prosecution Agreement) cannot be considered under the "national economic interest" (jobs) argument based on what legislation the RCMP used for the charges.
If that's the argument, then the answer is "no" and the repeated number of times asking for the former Attorney General to revisit it over a four month period for something that appears so black and white might be considered workplace harassment if I were to do such a thing to one of my colleagues.
So, since the economic argument is moot, what other argument is there?
We heard in testimony that the parties may have wanted the Attorney General to look at it from a stance that does not imply economic interest.
Ironically, "we need to win an election" may actually be legal as "any other factor that the prosecutor considers relevant" but then we would have to assume the prosecutor would have to be partisan, and that is highly not likely in my experience.
So we now know that there must be an agreement between the prosecutor and the Attorney General.
We also know that "economic interest" cannot be the reason under the law.
So, if the law is that clear on economic interest, why would the Attorney General be asked repeatedly for reconsideration, unless it was not "economic interest" they wanted her to consider?
For these additional reasons, I still find in favour of the former Attorney General
—
Update #2: On March 8, 2019, the Federal Court of Canada ruled in favour of the Public Prosecution Service on SNC Lavalin's request for judicial review citing:
"The law is clear that prosecutorial discretion is not subject to judicial review, except for abuse of process." – Federal Court of Canada Justice Kane
Then, on March 11, 2019, the Organisation for Economic Co-operation and Development (OECD) came to the same conclusion as my interpretation of the law regarding the intention of the 1999 agreement, and said:
"political factors such as a country's national economic interest and the identity of the alleged perpetrators must not influence foreign bribery investigations and prosecutions." – OECD
We now have confirmation that there is no legal way that a country's national economic interest can be considered under the law.
For these additional reasons, jurisprudence about the authority of the Public Prosecution Service, and third party reports about the intentions of the 1999 agreement from the OECD, I still find in favour of the former Attorney General for a third time.
—
Cory G. Litzenberger, CPA, CMA, CFP, C.Mgr is the President & Founder of CGL Strategic Business & Tax Advisors; you can find out more about Cory's biography at http://www.CGLtax.ca/Litzenberger-Cory.html
The Great Reset doesn't care if you believe it exists and Canada is on the front line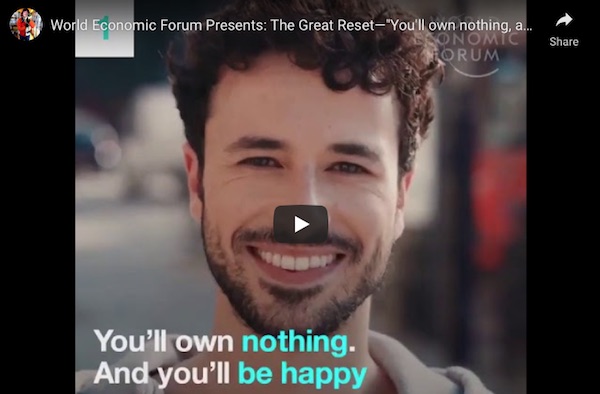 If you're among the many people (can is possibly be the majority?) who still believe The Great Reset is an unfounded conspiracy theory, this article is for you.
The Great Reset 'conspiracy theory' has been around for years. If you don't know what it is, here's a brief explanation. It basically submits that some of the world's wealthiest and most powerful people are using some of the world's largest companies (which they own) as well as many of the world's richest nations (which they run) to execute a plan to completely change the way our society works (which they don't like very much). The theory is, these people who refer to themselves as "the elite" are planning to cripple the power of nation states and concentrate that power in a world governing body (like the World Economic Forum). This new powerful "elite" would exercise control over everyone, everywhere. They will completely change our supply chains, our economic systems and our energy systems in an effort to unite the world to protect the environment. There's more to it, but that gets in most of the main points.
So this is the "theory". But is there a "conspiracy" around this?
According the the Merriam-Webster Dictionary 'conspiracy' means simply "The act of conspiring together". The Oxford dictionary spices that up a little. According to Oxford, 'conspiracy' means "A secret plan by a group of people to do something harmful or illegal". Seems like it's going to be easier to prove the Merriam-Webster version, but by the end of this article you'll see how the Oxford definition might just work as well.
When it comes to all of the people who are not actively conspiring to change the world, there are roughly four categories of understanding The Great Reset. Either you:
Have no idea there is a Great Reset
Accept there is a Great Reset, but doubt the ability and the organization of the people conspiring.
Accept there is a Great Reset, accept the ability of the conspirators, but either agree with their intentions, or at least not oppose their intentions due to your concern for a more fair economic system and an impending world devastating environmental disaster.
Accept there is a Great Reset, and oppose the intentions of the conspirators because you personally value individual freedoms above everything else.
Group 1 is huge. Recent US polling shows half of Americans aren't even aware of the Great Reset. It's not like the people behind the reset aren't writing and talking about it. It's just that at least half of Americans haven't seen them do it. That means we need to establish how it is possible in this age of information, that information of this magnitude is not being distributed to everyone. This part of my explanation is critical to understanding how very intelligent people can be completely unaware of information other people take for-granted.
It all comes down to this. We've all experienced the vast chasm of division and hatred in society of late. In this atmosphere of doubt and suspicion, there is really only one one thing in the entire world that absolutely everyone can believe in. President Donald Trump is a capital A a-hole. Even the "Don" would likely agree with that, right? But here's the thing. When the rude TV star began his stunning run through the primaries, the world quickly divided between those who backed Trump and those who absolutely despised the orange tsunami.
How did this happen? Well a very large number of people, many of them living in 'middle' America had had it with the quality of the people running, to run America. When a second Clinton announced a Presidential bid they collectively shouted NOOOO. Then they set out in search of the exact opposite of the establishment. They found it in an orange sun rise of vitriol, emerging over the high rises of Manhattan. When Donald Trump threw his hair, ehem.. his hat into the ring, they had their guy. It wasn't because of his experience, or that they believed he was ultimately qualified for the job. Trump's crowning quality was the exact thing most people hate about him. You see it was that massive, bulbous, all encompassing ego that was the key. Only someone with an ego this out of control would be capable of resisting and even going on the attack against the oncoming onslaught of opposition from the embedded establishment and the mainstream media who despise him with a passion.
Trump will likely claim differently, but he didn't invent divisiveness. The world was already moving in this direction. But like every huge event in history, it all starts with one bullet, one border crossing, and sometimes one very unusual Orange head of hair. Camps divided around Trump's blinding ego. Guess which side the establishment was on? Guess which side the media was on? Guess what this would mean to the distribution of information?
Personally, when the orange glow emerged from Manhattan I tuned out. Not understanding what was happening, I dismissed the orange storm as a weather system that would fizzle out when people got sick of it. I tuned out of mainstream media because I only had so much time for the gong show that was (and remains) the media coverage of the orange blowhard. This is what saved me. I had to go looking elsewhere for information. I would soon find there was more information here, and different takes on the information everyone 'knows'.
If you still depend on mainstream media you may not know or have time for an entire new world of information that has developed on the internet over the last few years. Comedians who used to turn to late night TV to analyze the daily news through humour (I understand they are still there), have turned to long form and as it turns out, extremely informing conversations in a series of compelling podcasts. They are joined by former media types and some pretty sharp up and coming minds. While their late night and daytime TV competition unite in their humorous hatred of all things Donald, these longer form conversations have tended to go deeper, due simply to the length of the presentation. Conversations often run past two and three hours, and "sound bites" are more like 5 to 15 or even 30 minute explanations of single issues. Yes it is wise to avoid a number of them, just like you would avoid a number of TV programs, but you dismiss many others at your own expense.
You don't need to agree with them to find them compelling. They are talking about events, people, and issues (including The Great Reset) you will not even find on regular mainstream media. It is not uncommon for these podcaster / interviewers to be covering topics that my friends who rely on mainstream media won't hear about for months, or even years. A great example of this is the Hunter Biden laptop. If you've been paying attention to this new online media, you'd have known about this since the fall of 2020. For those who rely on regular media, they only discovered the exact same information when it was finally confirmed by the New York Times in March of 2022. The fact they call this breaking news is hilarious (and disturbing) for those who read the original articles from the New York Post, about 20 months ago! Here's a link to a retrospective look at Biden laptop news from The NY Post from December 2020!
Now on to The Great Reset. If you haven't already clicked on the link in the fist sentence of this article here's another opportunity.
OK now at least you know The Great Reset is a real thing. So we move on to people who find themselves in group 2 which doubts that the Reset will ever amount to any actual resetting. This group would say these 'elites' live really far away, and they're probably harmless to us because it's not like they have any control over us. Not in our country. Well. That all depends on how far away you live from people like Canada's Deputy Prime Minister Chrystia Freeland. Canada's Deputy PM is also on the Board of Trustees of the WEF. If that's not a conflict of interest, they probably need to redefine conflict of interest. Don't take it from me. Take it from the founder of the World Economic Forum Klaus Schwab. (You mean the Klaus Schwab who researched, wrote, and published the book COVID-19: The Great Reset, less than 6 months after Covid-19 was a thing?.. Yes. that's the guy.) In this short video from way back in 2017 Schwab brags about the success of a WEF program called Young Global Leaders. In Schwab's own words, the WEF has "penetrated" Canada's federal cabinet. Sounds kind of conspiratorial.. and a little bit less like a theory when he says it.
If we want to know if this should be disturbing to us we need to know what Earth's elites are planning for us. Well the WEF was kind enough to tell us exactly what The Great Reset will mean to.. well.. the rest of us. This (in)famous video reveals just how different life will be for the average person by 2030. It doesn't say how "the elite" will live, though we can expect they'll have slightly different rules. Alas, I'm getting ahead of myself. Here's a list of the 8 things the WEF has been kind enough to let us know we need to prepare for by 2030. I understand this video originally came out in 2016. I first saw it in 2020. In five years it's been circulated widely. Though it's no longer featured on the WEF website, there are copies all over the internet.
Recap:
1) We'll own nothing. Ouch. (Obviously the elite will own everything and since they're smarter than us we'll be very happy to know they're taking care of us so well). It's being said by opponents of this idea that people who own a bit of land are perhaps the greatest risk to this environmental movement. It's bad for the environment for us to own property or even your own home. Especially because we decide what happens there. Do we keep animals? Do we cut down trees or burn around on recreation vehicles or inefficient farm machinery? All bad for the environment. All that will change.
2) The US will no longer be the world's superpower. (Hmmm… Don't these things often change after brutal wars?) Regardless instead of one superpower, there will be a few important nations. Wonder if that will make the world more secure, or less secure?
3) They plan to use 3D printers to make human organs (lucky for us).
4) We will not be allowed to eat meat very much anymore (cows and pigs and sheep are bad for the environment). Hey, speaking of conspiracies, I mean series of seemingly related facts that are probably just random.. Did you know Bill Gates is the largest private owner of 'farmland' in the United States? Not sure when the software magnate and WEF "Agenda Contributor" took up farming. I'm sure none of this is related to what Mr. Gates is going to allow us to eat in the future (nervous smile). Although Gates also happens to be a big investor in synthetic meat. Did I mention he's an 'agenda contributor' with the WEF?
5) One billion people in the world will have to move due to climate change (Not sure if that applies to the beach homes of the elite). (Also not sure why scientists and engineers will stop doing what they've always done and help us cope and adapt if conditions are changing quickly and significantly.)
6) Polluters will have to pay to emit carbon dioxide. We already know how this feels in Canada.
7) We will be prepared to travel in space (I'm ready to go now). The logic here is that the earth will be so ruined by us, that we better be prepared to go destroy an entirely different planet. What could go wrong?
Finally and maybe most disturbing of all..
8) Western Values will have been tested to the breaking point. Some probably like the sound of that. But in the history books I've read, when a society's values are tested "to the breaking point" that tends to look incredibly violent and warlike. (In my opinion number 8 is going to be really challenging to accomplish at the same time as the everybody will be happy part in number 1. Maybe that's why they put them so far apart in their list.). By the way, you have to wonder what they mean by "western values"? Is this finally being enlightened enough to turf Christianity and those silly laws that western societies adopted from those traditional religious beliefs. Can't wait to find out what the new traditions will be! This outta go over well (Imagine Jerry Seinfeld saying that.)
OK. If you don't find this a tad disturbing that might mean you are personally in favour of The Great Reset. It's still a free country so that's just fine with the rest of us. However the introduction video above is very much prior to the official launch of The Great Reset. That took place in the opening months of the Covid-19 pandemic. It would be better to judge how this is actually going to work by looking at how this New World Order (that's what they're calling it now) is unfolding. Now that the resetters have been resetting for about two years, how's it going so far? Here's a report from Glenn Beck. Glenn is a conservative pundit and broadcaster. If you follow the mainstream media you will know him as a radical far right conservative (and maybe a lunatic). If you don't see Beck through that filter you will acknowledge that he sometimes says very interesting things. Things like this. By the way, pay attention to the background behind the speakers at this "world government" conference. Then ask yourself if this group might be planning a new world order.
It's puzzling that the Canadian media doesn't give this any coverage. I guess there are simply more important things to talk about than whether our own federal cabinet is working in our interest or in the interests of really rich people who plan to OWN EVERYTHING in just a few short years. Oh this is probably nothing but you may have heard about the federal NDP party making a deal to secure the federal government right up to 2025. That party is lead by the guy who now is Co-Prime Minister Jagmeet Singh. Guess what?
Speaking of Canada. You may find this conversation between the British podcast sensation Russel Brand and Nick Corbishley interesting. Nick is the author of Scanned: Why Vaccine Passports and Digital IDs Will Mean the End of Privacy and Personal Freedom. As Canadians it is interesting to hear how people in other countries are seeing The Great Reset, and how Canadians are "world leaders". Yippee?
If you've managed to find your way through the longest article ever, you will certainly now be able to acknowledge The Great Reset or New World Order exists. The question now is, do you believe this is a good thing or do you think we should resist it as things were working pretty well before they launched this? We can get into that later. At the very least the massive number of people who dismissed the "conspiracy theorists" as slightly insane will see there is a reason many people are concerned. In the end, as all philosophers know we need to establish the facts, before we can decide whether we agree with them or not.
Finally my wise friend Garett reminded about the joke that's been circulating for many months now on social media. Every time it turns out another conspiracy theory was actually a conspiratorial fact, someone passes it around again. If you haven't seen it yet it might help with your outlook in the future. Goes like this. "What is the difference between a conspiracy theory and the truth? — About 6 months!"
Trudeau's Pandemic Accord: Selling Canada By The Pound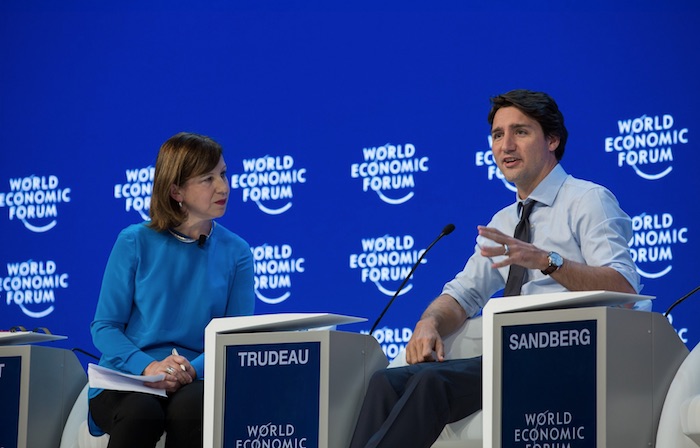 "The #PandemicAccord process is at the very beginning of a multiyear Member State led negotiation, which will only be finalised in 2024 after multiple public hearings around the world. And all voices will be heard"–@DrTedros WHO
Some are born great. Some have greatness thrust upon them. Then there's Justin Trudeau, the Trust Fund Fruit-Loop. You know you're out of your depth. Worse, you know that everyone else knows you're out of your depth. You know that they know you have a resumé thinner than consommé. You have multiple skeletons hidden back at the ski chalet. They only want you for your name.
So what do you do to win respect? You rent yourself out to the fashionable, the witty wind therapists, the glib retainers of the media. The unelected armies of NGOs and Davos cowboys who live off free money and private jets. The positively furious grad-school Marxists.
"Make me into a man," cried Pinnochio. "Not this wooden son of Margaret Trudeau that I am now." So his handlers got to the work of making chicken salad from chicken… er, stuff.
Making the Pinocchio conversion much easier was how a tattered Liberal Party, the party his father had helped to crater, was looking around for something, anything, to retrieve their hustle from the dread Stephen Harper. So Trudeau literally threw himself into the arms of the calculating Cape Breton fixer Gerald Butts and a coterie of Kinsey-style influencers and leeches.
Using Justin's coming-out performance as the sobbing son at Papa Pierre's casket, they put him on a trajectory to dominate Instagram and eTalk. The urban hives of Vancouver, Toronto, Ottawa and Montreal were tired of apologizing to their progressive pals elsewhere for a leader who wore sans-a-belt pants and gloried in policy. The Hill Media Party wanted someone with a little sizzle.
His fixers' only instruction? "Shut you mouth and keep your hands to yourself." This proved difficult for Justin. But an acquiescent media corps buried his sexual faux pas faster than Hunter Biden burying his meth lab.
So Justin boxed the hapless Patrick Brazeau to firm up his macho bonafides. He did cupcake photo apps with his soon-to-be-estranged wife in glossy U.S. periodicals. He stopped openly dreaming of the Communist Chinese government model. Voilà. Trudeau the Younger won the prize.
Ensconced as PM, Justin resorted to his entitled past, taking free trips from the Aga Khan, getting jiggy with a female reporter, calling off the Mounties' investigating Quebec's SNC Lavalin. And sucking up big time to the global elites by destroying Canada's energy industry. Always protected by media he'd paid off in advance.
To make up for lost Liberal seats in future elections he recruited the hapless Jagmeet Singh and his NDP faculty club into a non-aggression pact. He was free to embrace all the fashionable frippery of the Woke radicals. With another term— and Singh— in hand it came time last fall to pay off his real constituents: the Reset Regime. The suits who give him gravitas. Luminaries such as WEF honcho Klaus Schwab, who bragged at having "penetrated" Trudeau's cabinet.
Enter the WHO's wildly ambitious Pandemic Accord. Never heard of it?
According to WHO director-general Dr. Tedros, the Chinese puppet running the WHO, the Pandemic Accord is an urgent project. "The last few years have taught us about our own collective fragility and the threat to economies and security of not working together… The essence of the proposed #PandemicAccord is to improve cooperation, coordination, and the sharing of data, information, biological materials and lifesaving tools."
If you're looking to parse that word salad, rest assured that the Pandemic Accord will not be consulting local knowledge the next time a virus rolls through. It will be "one size fits all" lockdowns, vaccines and travel restrictions mandated in Europe. And the funding for the Accord will be a sinkhole, not unlike the current UN.
(If you're thinking this surrender of sovereignty is just a Justin thing, 154 other sheep nations have also signed up for this "1984" tribute. Australia's PM Scott Morrison sums up the enthusiasm for Covid Kool-Aid on the pandemic treaty: "The WHO should have those powers and authorities," he announced. For an intellectual non-entity like Trudeau this is a train he needs to get on board. He'll get to hang with the big guys.)
Now if you haven't heard of the Pandemic Accord, you're not alone. Because it has the power to upset naïve citizens, the arrival of this monstrosity has been covered up by the war in Ukraine. Wondering if the Bono was why Trudeau kept flying to Ukraine? In part, yes.
But he was also meeting with European leaders and global financiers about the Accord and handing over sovereignty to unelected suits. And how he can get a piece of the action when he leaves the PMO. You didn't know his stint as PM was simply a job application to hanging with the globalist crowd? What are you, a trucker? Shame on you.
While Skippy is burnishing his CV in Europe, in his home province the Quebec government has decided now is the time to squeeze non-Francophones again. "Bill 96 would impose tougher language requirements on small businesses and companies in federally regulated industries, such as banking and telecommunications, as well as governments and schools.
If passed, companies with 25 employees or more would be subject to "francization" — government certification that use of French is generalized in the workplace — down from 50 currently. The bill also assigns new powers to the French language watchdog and sets tighter language rules for professional orders.
The cost for a roughly 50-employee company would range between $9.5 million and $23.5 million, according to estimates from the Canadian Federation of Independent Business. The bill is expected to pass before the legislature breaks for the summer."
It'll all be fuelled by a snitch culture that turns neighbours against each other and on companies. To help Premier François Legault navigate any legal or Charter issues, the PM has said they'll move the deck chairs so it can pass without a problem.
But that and soaring gas prices is all just a sideshow for Trudeau. The big action— and respect— lies in Europe. And he can't wait for you to give him a lucrative send-off.
Bruce Dowbiggin @dowbboy is the editor of Not The Public Broadcaster (http://www.notthepublicbroadcaster.com). The best-selling author was nominated for the BBN Business Book award of 2020 for Personal Account with Tony Comper. A two-time winner of the Gemini Award as Canada's top television sports broadcaster, he's also a regular contributor to Sirius XM Canada Talks Ch. 167. His new book with his son Evan Inexact Science: The Six Most Compelling Draft Years In NHL History is now available on http://brucedowbigginbooks.ca/book-personalaccount.aspx