Slow down – or suffer the consequences
Strathcona County Enforcement Services nab speeders on Highway 216
Strathcona County, Alberta – During the past few weeks Strathcona County RCMP and Enforcement Services have received several complaints regarding speeding on Highway 216. As a result, officers dedicated six hours of enforcement to this location amongst other locations in the County over the past weekend.
During this period of time, our officers detected over 70 vehicles exceeding the posted speed limits with some startling speeds;
-Two vehicles were exceeding 190km/h
-Two vehicles traveling at speeds of 170km/h to 175km/h
-One vehicle traveling at a speed of 152km/h
-Three vehicles traveling at speeds of 140km/h to 150km/h.
The speed limit on Highway 216 is 100km/h.
Additionally, on the afternoon of Saturday April 14, 2018, a Jeep Wrangler was caught on 17 Street, south of Baseline Road traveling at a speed of 117km/h. The speed limit on 17 Street is 60km/h.
A collision at any of these speeds would spell instant death as vehicles and human bodies are not built for this kind of velocity. At those speeds, a driver is not only risking his or her life, they are also placing everyone around them in jeopardy. If convicted, a driver exceeding the speed limit by 50km/h or more may face a fine of $2,300.00 and could have their licence suspended for a period of up to 6 months. Police urge motorist to drive responsibly and make the personal decision to follow the rules of the road. Don't wait on a collision or a ticket to change your driving behavior, make the commitment now.
"Unsafe speed is a long-standing issue and continues to be a leading cause in car collisions," says Cpl. Shayne Gudmundson of the Strathcona County RCMP. "Speed limits exist for public safety reasons, and we are committed to targeting those who place the public in danger."
Police looking for these 3 suspects after Super 8 Motel in Innisfail robbed early Monday morning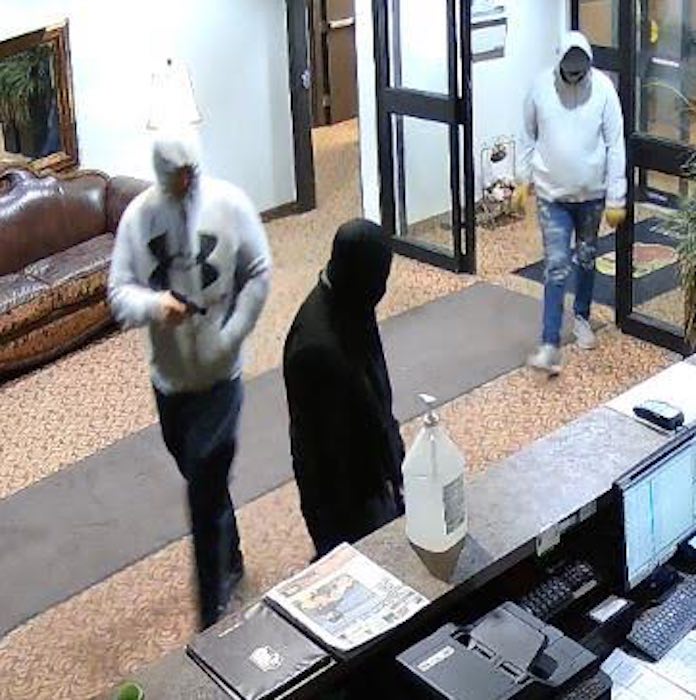 Innisfail RCMP investigate robbery
Innisfail Ala. – On May 29, 2023, at approximately 4:10 a.m., the Super 8 motel in Innisfail was the victim of an armed robbery. Three male suspects entered the hotel, two of which had firearms. Money was demanded from the manager. All three left the motel in a vehicle which is described as:
Chevrolet Dura Max truck
Sliver
Lifted
The suspects are described as:
Suspect #1: Caucasian male, tall and muscular. Wearing jeans and a grey Under Armour hoody. He was carrying a pistol.
Suspect #2: Caucasian male, short. Wearing all black. He was carrying a sawed off shotgun
Suspect #3: Caucasian male tall with a chubby belly. He was wearing a grey hoody, jeans and a black ball hat.
If you have information about this incident, please call the Innisfail RCMP at 403-227-3341 or call your local police. If you want to remain anonymous, you can contact Crime Stoppers by phone at 1-800-222-8477 (TIPS), by internet atwww.tipsubmit.com, or by SMS (check your local Crime Stoppers www.crimestoppers.ab.ca for instructions).
20 year old Red Deer man faces child pornography charges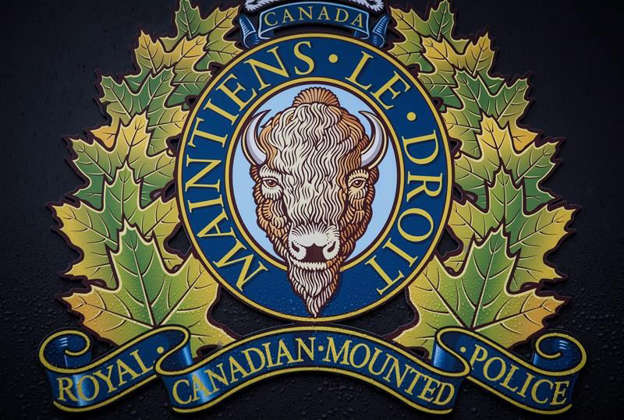 From Red Deer RCMP
Red Deer RCMP – one male arrested and charged with distribution of child pornography
On May 11, 2023 Red Deer RCMP arrested and charged a resident of Red Deer with child luring and multiple child pornography offences.
Red Deer General Investigative Section (GIS) conduct a joint investigation with ALERT's Internet Child Exploitation (ICE) unit.
Due to joint efforts in the lengthy inter-agency investigation, Red Deer RCMP arrested and charged 20-year-old Mark Andrada.
Andrada was charged with the following Criminal Code Offences:
Possession of Child Pornography
Exporting Child pornography
Accessing child pornography
Print/ publish/ make child pornography
Luring a child
Andrada allegedly engaged in sexually explicit online chats with a young female victim in Illinois. The victim was sextorted into providing photos and videos, which the accused later tried to sell. The FBI was involved in the investigation.
Andrada appeared before a Justice of the Peace and was released with his next court appearance set for June 9, 2023, at the Alberta Court of Justice in Red Deer.
If you have information about this matter, please contact the Red Deer RCMP at 403-406-2300 or your local police. If you wish to remain anonymous, you can contact Crime Stoppers at 1-800-222-8477 (TIPS), online at www.P3Tips.com or using the "P3 TIPS" app available through the Apple App or Google Play Store.
To report crime online, or for access to RCMP news and information, download the Alberta RCMP app through Apple or Google Play.