12 Simple and Low-Cost Ways to Give Back (and Make a Big Impact) This Holiday
Organize a Food Drive
Enlist your neighbors in your effort to give back and offer to handle logistics. Pass out fliers with suggested donation items, your drop-off time and the organization where you will deliver the donations on your block's behalf. This can easily be done while practicing social distancing with staggered drop-off times, and simply setting up a table on your driveway where people can drop off their items while practicing social distancing.
Check in with an Old Friend
Take the time to reconnect with an old friend by writing a letter to someone you've lost touch with. You'll both feel good!
Think About the Animals!
Donate used blankets, towels food, litter, or toys to a local animal shelter.
Give Back to Our Planet
Challenge yourself to adopt an earth-friendly habit for a week, month or the entire holiday season. Using your own reusables, such as travel mugs and cloth shopping bags, can go a long way. Use newspaper to wrap presents and get creative with reducing your waste over the holiday!
Treat Local Firefighters and Front-Line Workers
Treat the hard-working individuals of our local fire stations or hospital with some unexpected treats to say thanks.
Feed Hunger
Make a brown bag meal or two for the homeless. Check with organizations for guidance on what their clients need most. Warm socks and travel-size toiletries such as toothpaste and hand soap are often greatly appreciated. A little goes a long way.
The Gift of Life
Donate blood!
Random Giveaways
Break $5, $10 or $20 into dollar bills and give them away throughout the day to those who could use a buck. Maybe it's just buying a coffee to the person behind you in line, or someone standing on the street. Perhaps even lend an ear and listen to their story. You just might change the course of someone's day with your generosity.
Pay it Forward with Bus Passes
Purchase bus transit passes that can be used any time, and head on down to the bus station and hand the passes out to individuals who could use a break.
Spread the Words
Donate your gently loved books to those in need of a good read, like nursing homes and shelters.
Give Your Undivided Attention
Unplug from technology for a couple hours per day and give full focus to your children, significant other, friends, pets and even yourself.
Throw Down a Charity Challenge
Share this post on social media along with ways you are giving back. Then challenge your friends and followers to do the same.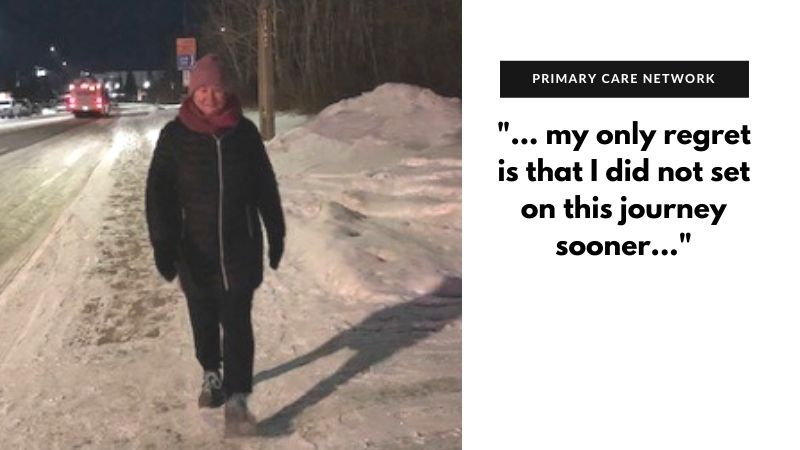 I was diagnosed with Type 2 Diabetes in October 2020. I worked with the RDPCN family nurse to adopted a completely new lifestyle. I decreased my caloric intake, started carb counting, and started walking daily. At first I would walk for 30 minutes a day and now I am up to one hour per day. At times the winter weather has challenged me but I have persevered. Evenings were always family time but I steal an hour for my walking. Fortunately, my family is supportive and at times my daughter or a friend join me and give me motivation.
I have begun to feel lighter and in better shape. I have lost 30 pounds and I have normal blood glucose and blood pressure now. I am still awaiting results of a liver fibroscan. It has taken me a lot of work and willpower to stay the course and I am not done yet. I really feel that I have dodged the bullet. For me a prospect of serious illness, heart attack, liver failure, losing a limb or my family losing me… was petrifying.
So if I were to give advice to anyone who recently got diagnosed with Type 2 diabetes, it would be this: first, make sure you understand what is going to happen if you don't do anything and then think about the consequences it will have on you and your family, those you love the most. For me that was the biggest motivation. And second advice, find your support system:  family, friends, medical professionals… anyone that will be able to be there for you, give you advice, challenge you and prop you and push you when needed.
I hope someone finds my story inspiring. After all, for years I had used every excuse in the book, not enough time, I cannot give up this or that… until the prospect of getting seriously ill became all too realistic. It is not easy to change one's ways, but it is more difficult to live with the consequences of the untreated diabetes, or even worse – to not live at all. My only regret is that I did not set on this journey sooner, before any damage was done.
To learn more about the RDPCN programs, visit www.reddeerpcn.com
Getting My Blood Glucose Back in the Normal Range Gave Me Tears of Joy
Strategies to Manage Persistent Pain, September 16th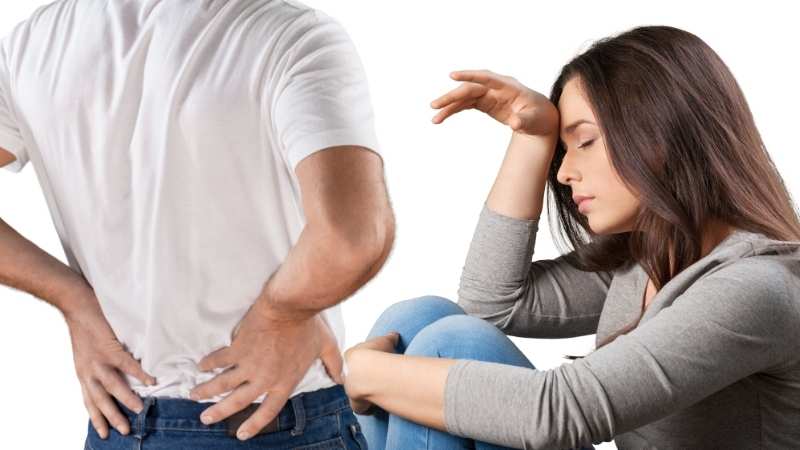 Strategies to Manage Persistent Pain Thursday, September 16, 2021 1:00-2:00 pm
Red Deer Public Library Facebook Live
Come learn more about persistent (chronic) pain from our team at Red Deer PCN. You will learn about different types of pain, medication to manage ongoing pain, the effects and benefits of opioids, and the importance of non-medication strategies to help manage your pain.
Presented by Red Deer PCN's Dr. Myburgh G.P, Jennifer Howe, Pharmacist & Jennifer Wallin, Psychologist.
Tune into Facebook Live at Red Deer Public Library Facebook page for this program.
This is one of a series of health-related programs co-sponsored by the Red Deer PCN and the Red Deer Library.
Watch for others in the series!
Read more stories from the Red Deer Primary Care Network.