Should the city allow 8 foot fences?
Do we have to build 8 foot fences around our homes? Do our children need to lock up their toys and bicycles in our backyards when they need to use the bathroom?
Recently, it was 7 a.m. in a quiet suburban neighbourhood, and a man on a bicycle slowly pedals down the street, stops at a house 3 doors down, goes in the backyard, looks in the mailbox then leaves. I mentioned this to my neighbours and I hear about the accumulated losses from thefts. Bicycles, gas cans, weed whacker, lawn furniture cushions, pop cans etc.
Why would a supposed homeless person steal a weed whacker? To raise money for drugs was suggested.
I talked to a homeless person and he told me that was probably true, and he added it was our fault because it takes months to get into rehab. Jail just means warmth, 3 meals and a bed, but it does nothing to help the drug problem.
The homeless person, also suggested that if a homeless man wants your lawnmower, you might as well give it to him. If you tried to stop him he would say you assaulted him. He would get free legal aid, and it would cost us dearly. He said that insurance would just buy us a new one. I guess he never heard of deductibles and increasing premiums. The suggestion arose that the only thing law abiding home owners can do is barricade our homes. Wow!
One neighbour had their child's bicycle stolen from their backyard, and the new replacement bicycle was stolen out of their backyard and he has 6 foot fencing. So should the city change the rules and allow 8 foot fencing around our homes? Do children need to lock up everything in their backyard before going in the house to use the bathroom or get a drink? Or should children be kept inside?
It is not only the homeless that is prowling the neighbour hood looking for easy pickings, due to the economy, and I was told it will only get worse. What are we to do?
Several neighbours including myself have invested in security measures, one neighbour got a German Shepherd dog, another neighbour invested in more secure storage, and other options explored. All these at cost to the law abiding home owners.
I got the impression by this homeless person is that home owners who leave items out are fools and just asking for their things to get stolen.
We spend a hundred dollars on a bicycle or a weed whacker, deal with upset family, feel violated and what does the theif get at a pawn shop $20.
Which begs the question. Wouldn't the pawn shop be suspicious if a possible homeless person pawns a weed whacker or children's bicycles? Should there be more checks and balances there?
How the underbelly of society operates is out of my comfort zone. I have given blankets and coffee to homeless people and I think that it is appreciated by some but I wonder if we are sometimes being taken for fools.
There is a sense of helplessness, and there is the usual comments about how the police cannot do anything. Anger shows it's ugly head immediately after a theft. Emotions are high especially involving children's things. The burden lies heavy on law abiding citizens and children.
The latest poll shows that 50% of people currently live paycheque to paycheque, so the costs of thefts can go well beyond the cost of the item. Cutting back on life's expenses can be truly hard on people and children, to compensate for the loss of a few items.
The homeless person, reiterated that the system was designed to protect the criminal and not the victims, and the criminals know it.
The children cannot seem to hold it, long enough to lock up all their things before high tailing it to the bathroom, so should I talk to the city about an 8 foot fence? Perhaps get one of those photo radar trucks to multi task and do neighbourhood watch while ticketing speeders.
Looking for suggestions.
How the Railroads Shaped Red Deer
Rivers, creeks and streams have shaped the land for eons, slowly carving away earth to reveal the terrain we know today. Much of the same can be said for the impact and influence that railways had in shaping the size and shape and even the very location of what is now the City of Red Deer. 
Prior to the construction of the Calgary and Edmonton railway, which started heading north from Calgary in 1890, what we now recognize as the bustling city of Red Deer was unbroken and forested land. The nearest significant settlement was the crossing for the C&E Trail of the Red Deer River, very close to where the historic Fort Normandeau replica stands today. 
Navigating how to handle crossing the Red Deer River would be a significant challenge for construction of the railway route. Initially, the route was planned to take the tried-and-true path that had served animals, first nations people and fur traders for centuries, past the Red Deer River settlement. Yet just as the mighty river powerfully shaped the contours and dimensions of the land, the future site of Red Deer would be singlehandedly determined by Reverend Leonard Gaetz.
Rev. Gaetz offered James Ross, President of the Calgary and Edmonton Railway company,  land from his personal farmlands for the river crossing and the townsite for Red Deer.  Ross accepted and history was forever shaped by the decision, as what is now home to more than 100,000 people grew steadily outward starting at the C&E Railway train station. 
The rails finally reached the Red Deer area in November of 1890 and trains soon began running south to Calgary. By 1891, the Calgary and Edmonton railway was completed north to Strathcona. Alberta gained one of its most vital transportation corridors and the province would thrive from this ribbon of steel rails.
Over time, the C&E railyards grew and expanded to accommodate the demand for moving more and more commodities like grain, coal, lumber and business and household items along with passengers. Those passengers were the pioneer settlers who would make Red Deer the commercial hub that it remains to this day.
For nearly 100 years, the downtown was intimately connected with the railway in the form of hotels built to welcome travelers, grain elevators, warehouses, factories and the facilities required to service the locomotives and equipment that operated the trains. Tracks and spurs dominated the downtown area, especially after the advent of the Alberta Central Railway and the arrival of the Canadian Northern Western Railway (later absorbed into Canadian National railways).
By the 1980s, the ever-present tracks and downtown railyard were seen as an industrial blight in the heart of the city that the railway created so funding was sought and plans were made to relocate the now Canadian Pacific rails from their historical home to a new modern yard northwest of the city. 
This was actually the second relocation of tracks from downtown as the Canadian National railway tracks were removed in 1960 which permitted the development along 47th Avenue south of the Red Deer River.
This massive project opened up the Riverlands district downtown to new developments which included condominiums, grocery stores, restaurants and professional buildings. Taylor Drive was built following the old rail line corridor and removal of the tracks in Lower Fairview meant residents wouldn't hear the rumble of trains in their community anymore. 
Just as the waters gradually shaped the places we know now, the railways definitely forged Red Deer into the vibrant economic hub of central Alberta that it remains today. 
We hope you enjoyed this story about our local history.  Click here to read more history stories on Todayville.
Visit the City of Red Deer Archives to browse through the written, photographic and audio history of Red Deer. Read about the city and surrounding community and learn about the people who make Red Deer special.
Stand Together Against Bullying – Pink Shirt Day 2021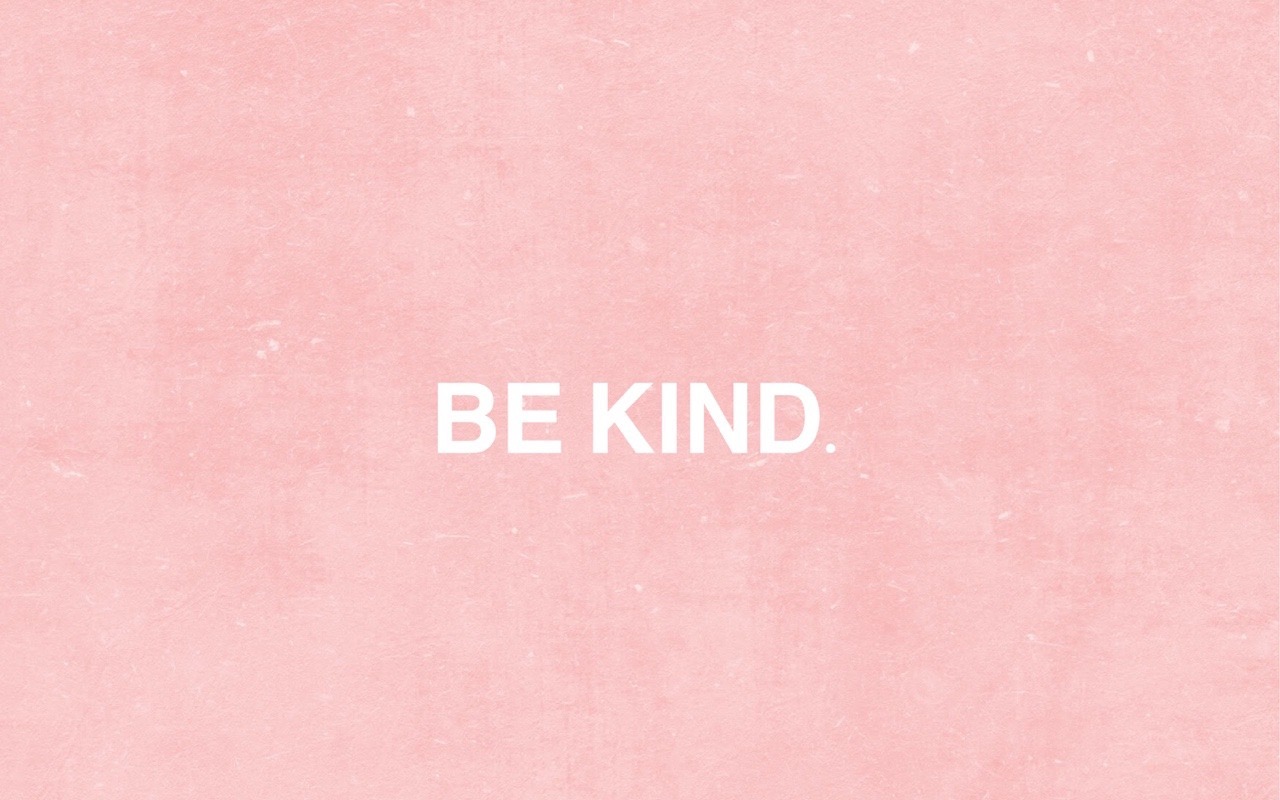 Wednesday, February 24, 2021 is the 14th annual Pink Shirt Day, a globally recognized movement to end bullying in all its forms and encourage the growth of a global community built on acceptance and support regardless of sex, age, background, gender identity, sexual orientation or cultural differences.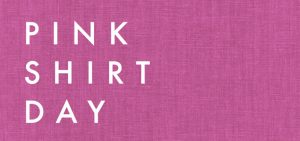 Pink Shirt Day originated in 2007 in the eastern Canadian province of Nova Scotia, in a local story that captured national – and eventually international – attention, when a new 9th grade student walked in on the first day of school wearing a pink polo shirt. 
Travis Price and David Shepherd are the two young men responsible for unintentionally launching the global pink shirt movement. According to Price and Shepherd, a group of students were physically and verbally bullying the young man for wearing pink to school. As senior students, Price and Shepherd saw the situation as an opportunity to set an example and take a stand against bullying in their school.
That night the two went and purchased 75 pink tank tops and released a call on social media (MSN messenger at the time) encouraging their fellow students to show up at school the next day wearing pink. According to Price, in a school of roughly 1000 students, "700 to 850 kids showed up wearing pink. It was incredible." 
Since 2007, the movement has gained exponential traction and is now recognized in communities all around the world as individuals come together in an international display of solidarity against the devastating impacts of bullying.
The global movement to end bullying has led to the creation of countless local, national and internationally available resources, but there is still a long way to go.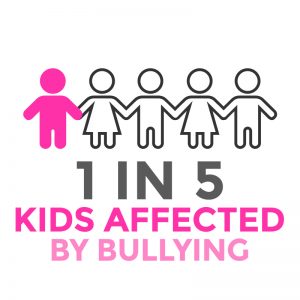 Bullying Canada identifies 4 distinct types of bullying: verbal, physical, social and cyber. Short term and long term effects of bullying vary based on each situation, and can lead to damaging and dangerous outcomes for victims, friends, bystanders and countless others. While commonly associated with children and young adults in school, bullying impacts individuals of all ages and backgrounds in many areas of life, including the workplace.
Statistics released by Safe Canada revealed that 47% of Canadian parents have at least one child that has experienced bullying, while approximately 33% of the population experienced bullying as a child, and 33% of teenagers reported being bullied recently. Furthermore, around 40% of Canadians reportedly experience bullying in the workplace on a weekly basis.
If you, or someone you know is struggling with bullying, reaching out is the first step. You are not alone, and help is available. Extensive networks of resources exist in Alberta and across Canada to provide support, aid and solutions for those experiencing bullying. 
For support from Bullying Canada, call (877) 352-4497, or email [email protected]
The Alberta 24-hour Bullying Helpline can be reached at 1-888-456-2323, or the online Bullying Helpline Chat can be accessed here.
For more resources on how to identify a bullying situation, get help, or help someone in need, visit https://www.alberta.ca/bullying-how-to-help-others.aspx.
For more stories, visit Todayville Calgary.