Sending our kids back to school shouldn't cause panic. Here's why.
Every day I read, watch, and listen to more information about the COVID-19 pandemic.  Then I try to analyze the information.  This means fact checking, and then taking into account the goals of not just the people being interviewed, but also the actual media outlets presenting the information.  Every now and then I come across something I really want everyone to consider.  Although this interview is two months old, and it was made in the US, I find it extremely relevant here and now, especially as we are about to send our children back to school.  Please spend some time watching,  or listening to this interview.  It's excellent.
Dr. Scott Atlas is the Robert Wesson Senior Fellow at the Hoover Institution, an accomplished physician, and a scholar of public health.
Dr. Atlas has been making the case in print and in other media that we as a society have overreacted in imposing draconian restrictions on movement, gatherings, schools, sports, and other activities.
He is not a COVID-19 denier—he believes the virus is a real threat and should be managed as such. But, as Dr. Atlas argues, there are some age groups and activities that are subject to very low risk. The one-size-fits-all approach we are currently using is overly authoritarian, inefficient, and not based in science.
Dr. Atlas's prescription includes more protection for people in nursing homes, two weeks of strict self-isolation for those with mild symptoms, and most importantly, the opening of all K–12 schools. The latter recommendation is vital for restarting and maintaining the economy so that parents are not housebound trying to work and educate their children.
Dr. Atlas is also adamant that an economic shutdown, and all of the attendant issues that go along with it, is a terrible solution—the cure is worse than the disease. Finally, Dr. Atlas reveals some steps he's taken in his own life to try to get things back to normal.
For further information: https://www.hoover.org/publications/u… 
Check out Uncommon Knowledge on social media!
Facebook: https://www.facebook.com/UncKnowledge/ Twitter: https://www.twitter.com/UncKnowledge/ Instagram: https://instagram.com/uncommon_knowle…
COVID cases falling! Below 200 in Red Deer and under 1200 in all of Central Alberta – Mike York Update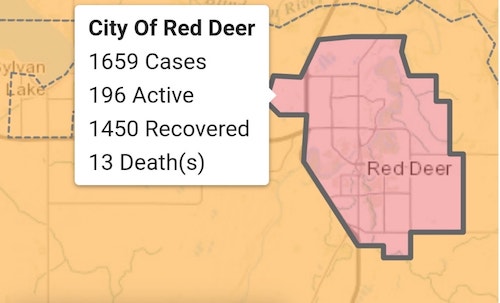 Thursday January 14th, 2021 Covid-19 update from AHS goes like this.
In the Central Zone, 64 new cases and 186 new recoveries.
Wow!
The total active cases has dropped dramatically since yesterday from 1275 to 1152 in our region.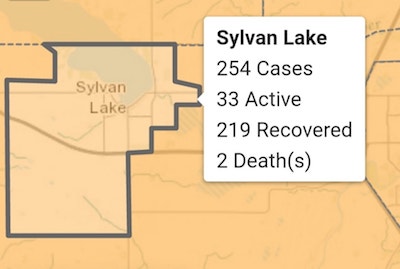 There are now 75 people in hospitals which is 5 fewer than yesterday's total. 15 of these people are in ICU. Sad to report 1 additional death in the zone since yesterday to bring that total to 65 to date.
Red Deer had some positive numbers also.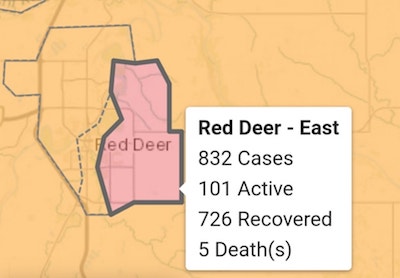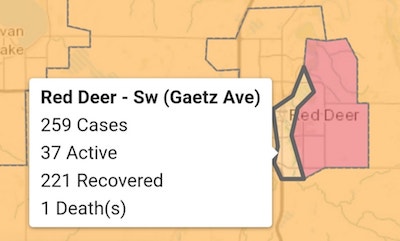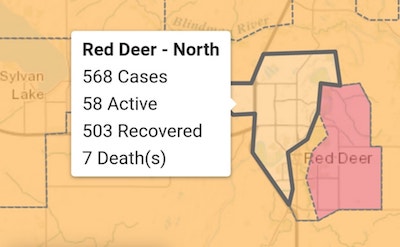 Just 13 new positive cases and 33 recoveries. Thus our active cases has decreased by 20 to just 196 at this time.
Very promising outlook going forward, it seems our current health measures are working, way to go people.
Cheers for now.
Only 5 new COVID cases in Red Deer – Mike York Update for Jan 12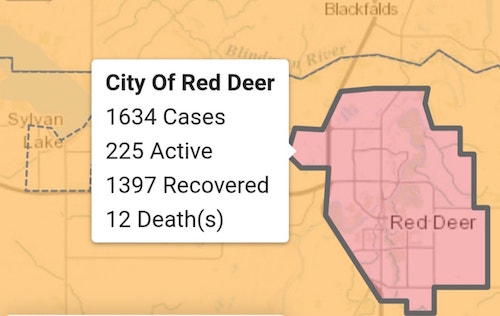 Here is the AHS Covid-19 report for Tuesday January 12, 2021.
Our province is showing some current positive numbers of late.
Today Alberta has had more than twice as many recoveries as opposed to new cases. Just 652 new cases of the virus but a remarkable 1311 people recovered.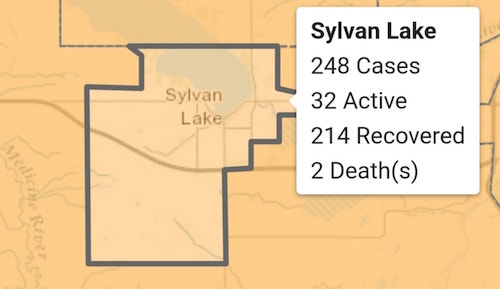 In the Central Zone, the tragic news first. Unfortunately 6 more casualties to covid were reported since 24 hours ago. Our resort town to the west, Sylvan Lake has had its second fatality, the city of Camrose has had 2 new deaths bringing there total up to 11 now. There was also another life lost in the Vegreville area, there third.
Also, our fair city of Red Deer has suffered 2 more deaths to bring our total now to 12.
The Central zone had just 37 new cases since yestetday, that's the lowest single day total of new cases in nearly 6 weeks.(22 on Nov. 29th)
The zone had almost 3 times as many recoveries as new cases with 109. The result is a decrease of 78 in active cases, down from 1472 yesterday to 1394 today.
There are 84 people in hospitals in the zone, 16 of which are in the ICU in RDRH.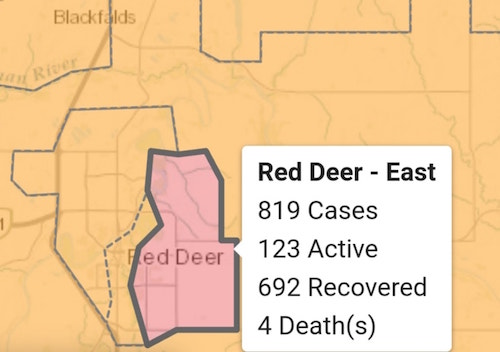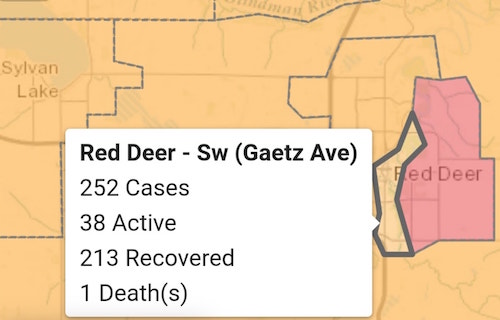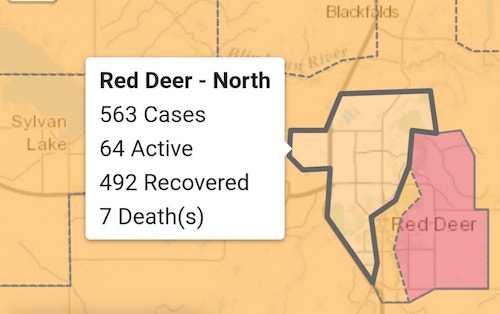 In the city we love, Red Deer, we had just 5 new cases reported, the lowest single day total since November 21, and only the 4th time since the end of September we have had 5 or less cases reported in a single day. Way to go people!
Along with the 5 new cases comes 18 new recoveries. We therefore now have just 225 active cases.
This is the lowest our active cases has been since November 16th when there were 217.
The total number of people in our hospital with the virus is now 43, 16 of which are in Intensive care.
Again, its nothing other than the people following protocol and guidelines in our city, and in our zone that effects these numbers getting worse or getting better. Whatever we are collectively doing, is starting to show results!
Keep up the good work and be proud of the sacrifices you are making everyone.
Cheers to you all !!