See Arlene Dickinson and support The Lending Cupboard
From The Lending Cupboard:
The Lending Cupboard Winter Luncheon featuring Arlene Dickinson
We are gearing up for a fabulous event. With only days away tickets are available until Friday. Break up winter and join us to hear an inspirational presentation by Arlene Dickinson, experience a delicious meal choice and support a worthy charity. There will be some great draw prizes as well eg. a sneak peek of just a few include – a 2 day stay & spa retreat in Radium, Food with Friends Cook with Meg for 6, that's Meg Tucker our very own top finalist Master Chef Canada, Calgary Flames hockey tickets & signed jersey.
The Lending Cupboard serves Central Albertans who are either temporarily or permanently physically challenged and desperately need to use equipment to help with mobility.  This year well over 10,000 Central Albertans will need The Lending Cupboard.    By attending the Winter Luncheon you are supporting parents, grandparents, family members, work colleagues… your loved ones.
Tickets for the winter luncheon are available at www.tickets.blackknightinn.ca or by calling 403-755-6626.
COVID cases falling! Below 200 in Red Deer and under 1200 in all of Central Alberta – Mike York Update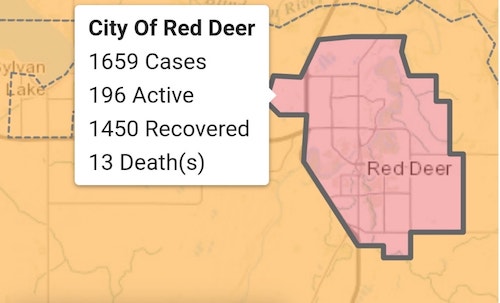 Thursday January 14th, 2021 Covid-19 update from AHS goes like this.
In the Central Zone, 64 new cases and 186 new recoveries.
Wow!
The total active cases has dropped dramatically since yesterday from 1275 to 1152 in our region.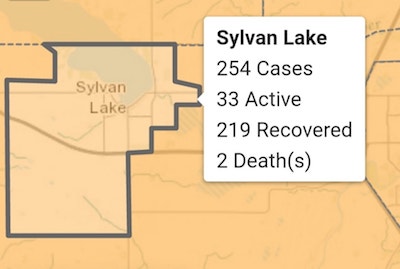 There are now 75 people in hospitals which is 5 fewer than yesterday's total. 15 of these people are in ICU. Sad to report 1 additional death in the zone since yesterday to bring that total to 65 to date.
Red Deer had some positive numbers also.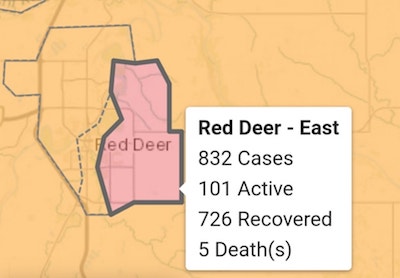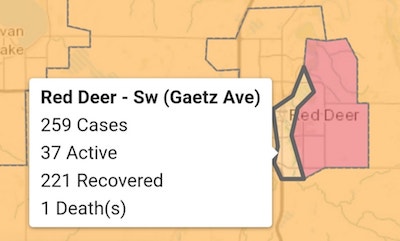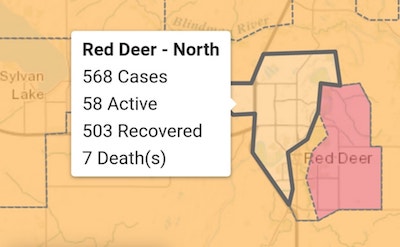 Just 13 new positive cases and 33 recoveries. Thus our active cases has decreased by 20 to just 196 at this time.
Very promising outlook going forward, it seems our current health measures are working, way to go people.
Cheers for now.
Only 5 new COVID cases in Red Deer – Mike York Update for Jan 12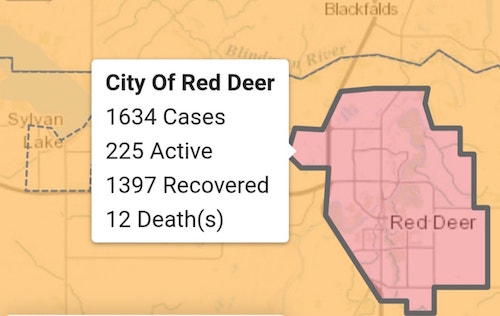 Here is the AHS Covid-19 report for Tuesday January 12, 2021.
Our province is showing some current positive numbers of late.
Today Alberta has had more than twice as many recoveries as opposed to new cases. Just 652 new cases of the virus but a remarkable 1311 people recovered.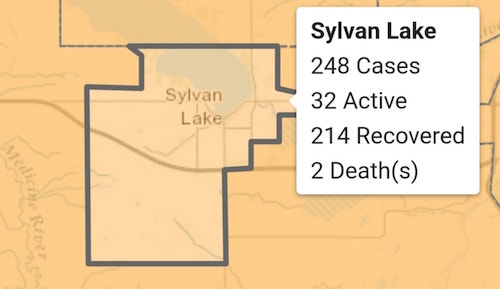 In the Central Zone, the tragic news first. Unfortunately 6 more casualties to covid were reported since 24 hours ago. Our resort town to the west, Sylvan Lake has had its second fatality, the city of Camrose has had 2 new deaths bringing there total up to 11 now. There was also another life lost in the Vegreville area, there third.
Also, our fair city of Red Deer has suffered 2 more deaths to bring our total now to 12.
The Central zone had just 37 new cases since yestetday, that's the lowest single day total of new cases in nearly 6 weeks.(22 on Nov. 29th)
The zone had almost 3 times as many recoveries as new cases with 109. The result is a decrease of 78 in active cases, down from 1472 yesterday to 1394 today.
There are 84 people in hospitals in the zone, 16 of which are in the ICU in RDRH.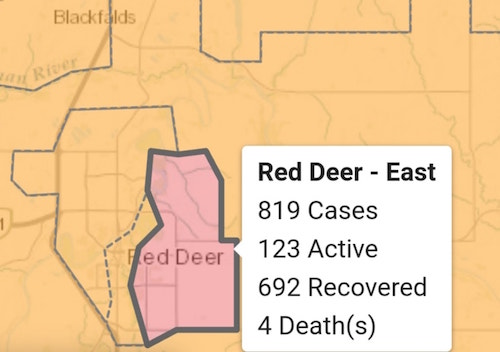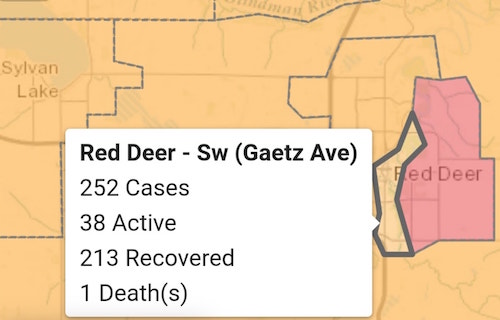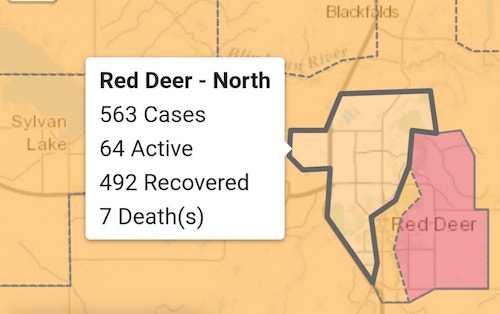 In the city we love, Red Deer, we had just 5 new cases reported, the lowest single day total since November 21, and only the 4th time since the end of September we have had 5 or less cases reported in a single day. Way to go people!
Along with the 5 new cases comes 18 new recoveries. We therefore now have just 225 active cases.
This is the lowest our active cases has been since November 16th when there were 217.
The total number of people in our hospital with the virus is now 43, 16 of which are in Intensive care.
Again, its nothing other than the people following protocol and guidelines in our city, and in our zone that effects these numbers getting worse or getting better. Whatever we are collectively doing, is starting to show results!
Keep up the good work and be proud of the sacrifices you are making everyone.
Cheers to you all !!