Jeremiah Lauzon takes bronze medal in first NCAA competition
Red Deer Polytechnic welcomes Patrick Machacek as Vice President, Development & Partnerships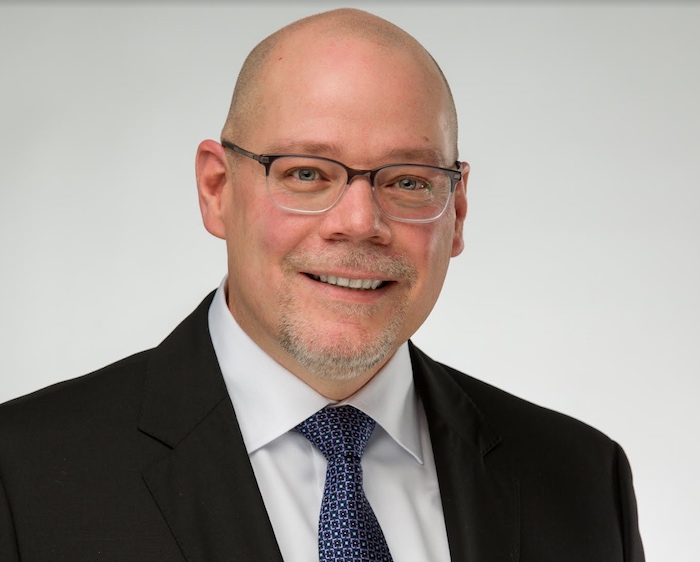 Red Deer Polytechnic is pleased to welcome Patrick Machacek as Vice President, Development & Partnerships.
"This exciting new position will provide leadership toward RDP's strategic and operational planning, communications and marketing, applied research, extended education, external relations and also guide our partnerships with industry and the community," says Stuart Cullum, President of Red Deer Polytechnic. "Patrick's experience and track record speaks for itself, and we look forward to his contributions to RDP and the Red Deer region."
Patrick has spent his career as a fund development professional. He has more than twenty years leading post-secondary external relations portfolios including roles as the Vice President, Development & Strategy at Olds College; Vice President, Transformation at NorQuest College; and Associate Vice President, Advancement, Communications & Corporate Training at NAIT. During the past two decades, Mr. Machacek has led teams and implemented new business models that have produced significant impact. Through his leadership, he has increased enrolments, market and brand growth, enhanced industry and stakeholder engagement, and raised more than $450 Million in donations, research funding, corporate training, capital grants and other earned revenues.
Patrick received his undergraduate education from the University of Lethbridge (BA) and his MBA from Queen's University.
"I am very excited to be joining Red Deer Polytechnic at this pivotal time in the institution's trajectory," says Patrick Machacek, Red Deer Polytechnic's new Vice President, Development & Partnerships. "As a polytechnic, there is a tremendous opportunity for RDP to expand its impact for learners, the community
and the province. I look forward to working and collaborating with our dedicated team of faculty, staff, researchers, and external stakeholders, as we continue to evolve and build a world-class polytechnic that serves the needs of learners, employers and industry."
Mr. Machacek will begin his new role on January 30, 2023.
Family vacation turns tragic for young family when Red Deer man suffers severe injury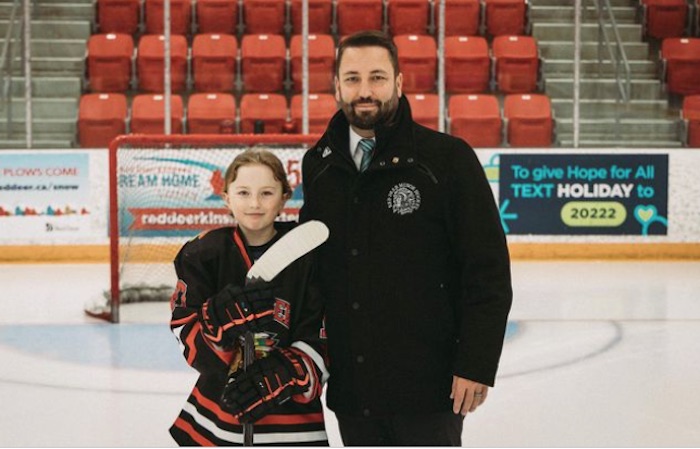 From GoFundMe
Rebuild the Life of Graham Lindquist and Family
Brad Balon is organizing this fundraiser.
On January 23, 2023, Graham Lindquist was vacationing in Playa del Carmen, Mexico with his wife, Chandra and some of their friends. He was enjoying his time at the hotel swimming pool when an unimaginable accident occurred. Graham jumped into the pool and suffered a complete spinal fracture and dislocated C7 vertebrae.
He was transported by ambulance to a local hospital, but it was determined that his injuries were far too significant for the hospital to properly treat him. He was then relocated to a hospital in Cancun, Mexico where he immediately underwent a grueling 6 hour surgery to stabilize his spine.
Graham's prognosis is one that is very hard for all of us to fathom. At this point, Graham's doctors believe he will be confined to a wheelchair indefinitely. They have also indicated that Graham may suffer permanent upper body paralysis. These medical opinions have been absolutely heartbreaking to Graham's family and friends. It is unbelievable that this could happen to such an amazing human. Graham is truly as good as it gets. He has selflessly dedicated himself to being an amazing husband, dad, step-dad, son, friend, hockey coach, and active community member.
Graham will remain in the ICU in Cancun, Mexico for 2 more weeks. We are hopeful he will then be transported home by air ambulance. Graham will continue to be hospitalized upon his return home.
There is no question that Graham's injuries will have a significant financial impact on his family. Medical costs, adapting their home, the impact on his employment, transportation, etc. We are reaching out to everyone who knows and loves Graham, Chandra and their beautiful family to help lighten the significant financial burden that they will endure. Your generosity will surely help them through this incredibly difficult time.
On behalf of Graham and his family, we wish to thank you for all of your love, prayers, and support.