Schedule of services in Central AB plus a couple of notable videos to help remember this Remembrance Day
As we approach the 100th anniversary of the armistice that ended WWI, here are a couple of videos that you may wish to watch. The first is a video tribute to the Canadian military set to the song "Sounds of Silence" by Disturbed.
The second is a long format documentary that explores the experiences of Alberta Reservists who have deployed oversees, produced in 2017. Deployed: Army Reservists Overseas is a 90 minute documentary by LCol Mike Vernon of the Calgary Highlanders. It features interviews with a wide variety of current and former soldiers who have deployed on dozens of missions, beginning with the United Nations peacekeeping mission in Egypt in the 1970s on through the Afghanistan deployments of recent years. In Canada, reservists are not ordered to serve overseas, but volunteer to do so, putting their civilian lives on hold until their return. The Highlanders are part of 41 Canadian Brigade Group, based in Calgary, and all the soldiers in the documentary are drawn from units of that Brigade Group.
Though each is a unique individual, their personal stories tell some universal truths about our soldiers, their lives and their work. For all of them, their days overseas were filled with moments of adrenaline-filled risk balanced by the daily routine of regular duties that are part of every deployment. As reservists who often must immediately integrate themselves back into civilian life after their return from deployment, they also have faced some unique challenges. LCol Vernon has served in both the regular force and reserves. In civilian life, he has worked as a video journalist for CBC Television News and is currently a journalism instructor at Mount Royal University in Calgary.Starting in 1956 with file footage of Egypt, the documentary uses interviews with Alberta soldiers who have served overseas to tell the story of their experience and the impact of their service on their professional and personal lives.
Here is a list of Remembrance Day services in Central Alberta:
Red Deer
Red Deer Legion Service @ Servus Arena – Starts at 10:30 AM
The Korean War Veterans Association Service at Veterans Park – 49th Ave and Ross Street Starts at 10:30 AM. You can park at Sorensen Station Parkade.
Bells of Peace Ceremony at Gaetz Memorial United Church – 4758 50th Street starts at 5 PM
Lacombe
Lacombe Memorial Centre – 5214 50 Ave starting at 10:45 AM.
Bells of Peace Ceremony at St. Andrew's United Church 5226 – 51st Avenue from 4:30 to 5:15 PM. There will be a commemorative bell ringing ceremony to to mark the 100th anniversary of the Armistice that ended WWI.
Meals at Lacombe Legion – 5138 49th Street with breakfast 8-10 AM (by donation), Noon to 2PM (light lunch) and from 5-7PM, a community potluck dinner will be held. Please bring enough food to feed the group you are bringing, and then add a bit to ensure there's enough from everyone.
Blackfalds
Remembrance Day Ceremony at Abbey Centre – 4500 Womacks Road starts at 10:30 AM. Note that parking is limited. There will be a brief ceremony at the Cenotaph but the main service will take place inside.
Rimbey
The Rimbey Legion Service will take place at The Peter Lougheed Community Centre starting at 10:45 AM
Sylvan Lake
Remembrance Day Ceremony at NexSource Centre – 4823 49th Avenue starts at 10:30. Please arrive early to be seated. Soldiers from 41 Signal Regiment 2 Squadron will provide the Honour Guard.
Bells of Peace Commemorative Ceremony Memorial Presbyterian Church – 5020 48th Street begins at 4:45 PM. There will be a bell ringing ceremony to mark the anniversary of the Armistice.
Innisfail
The Innisfail Legion's Remembrance Day Memorial Service ( Innisfail Legion – 5108 49 Ave) begins at 9:45 AM. There will be a wreath laying ceremony at 10:45. There will be a video feed into their clubroom for overflow and sandwiches and refreshments will be served after the service.
Penhold
Service takes place Nov. 9 at 7 p.m. – Ceremony at the Penhold Regional Multiplex
Red Deer Recovery Community will offer hope for residents from Central Alberta and around the world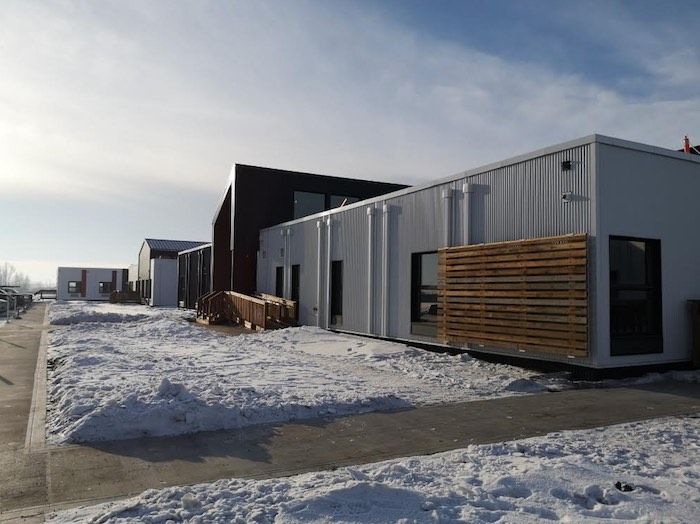 Central Albertans won't be the only ones paying close attention to the official opening of the Red Deer Recovery Community next month. According to Marshall Smith, Chief of Staff to Premier Danielle Smith, jurisdictions from across North America will be looking to the Red Deer Recovery Community for potential answers to their own issues. Red Deer Recovery Community will be the first of 11 the province is opening over the coming months.
Cities across North America and beyond have been battling an addictions crisis, and losing. As the number of homeless people and the number of fatal overdoses continues to rise, cities are looking for new solutions. After years of slipping further behind, Alberta has decided on a new approach to recovery and Marshall Smith has been leading the charge.
Smith is a recovering addict himself. A political organizer from BC, he once worked for former Premier Gordon Campbell. His own crisis started with alcohol, then moved to cocaine dependency before he eventually succumbed to methamphetamine use. The successful political operative found himself without work and living on the street for over four years. Eventually he benefited from a 35 day stay in a publicly funded recovery centre in BC.
Former Alberta Premier Jason Kenney brought Smith to Alberta to head up the UCP's addictions and recovery file. His personal experiences and incredible comeback story are at the heart of Alberta's new approach.
While the success of recovery programs vary, Marshall Smith and Dr. Christina Basedow of the Edgewood Health Network (operators of Red Deer Recovery Community) say with the right treatment and the right amount of time, they expect a very high rate of successful recoveries. Smith says the province won't give up on patients, even if some have to go through more than once.
The Recovery Community is central to this new approach, but patients who will be able to stay for up to a year, will need somewhere to go when they leave. This week the province also announced the Bridge Healing Transitional Accommodation Program in Edmonton. This "second stage" housing will ensure former addicts have a place to stay upon leaving addiction treatment centres. This will be their home in the critical days following treatment when they need to reestablish their lives by finding work or educational opportunities.
Red Deer Mayor Ken Johnston feels the 75 bed Recovery Community will be transformation for Central Alberta. Mayor Johnston says all Central Albertans will play an important role in helping former addicts when they leave the Recovery Community.
Construction of the Red Deer Recovery Community is all but complete.
Thursday, municipal and provincial politicians toured the facility and were introduced to the operators of the new facility. Dr Christina Basedow, Western VP of Edgewood Health Network teamed up with Nicholas Milliken, Alberta's Mental Health and Addiction Minister, to take questions about operations.
Premier Danielle Smith made the trip to Central Alberta to offer support for the project and see the facility first hand.
Red Deer Mayor Ken Johnston and Premier Danielle Smith listen to Chief of Staff Marshall Smith
Marshall Smith explains aspects of the Recovery Community to Premier Danielle Smith, Red Deer Mayor Ken Johnston and Red Deer MLA's Adriana LaGrange and Jason Stephan
In the days leading up to an official opening expected in February, Edgewood Health Network is finalizing the admission process which will see the first batch of up to 75 people suffering addictions moving into single and double occupied rooms.
The new 75-bed facility, will begin accepting residents battling addictions in February. Those residents will stay for up to a full year accessing medications, programming and developing life skills.
In the meantime the province expects a recovery industry will be developing in Red Deer including second stage housing opportunities and counselling.
I Can Get Through Anything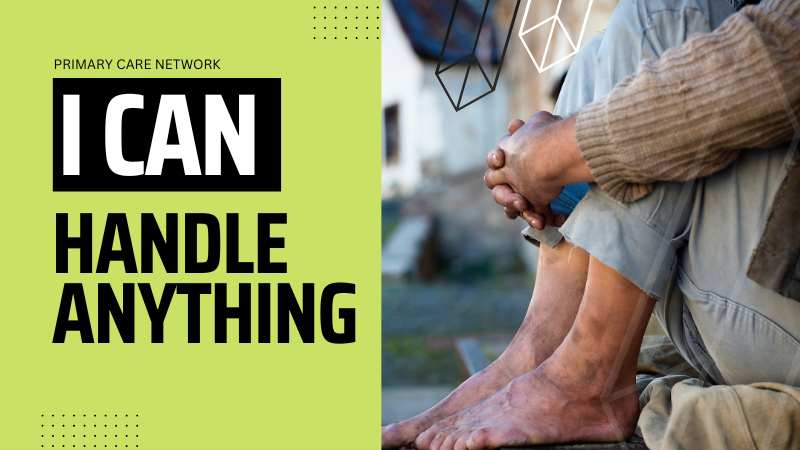 Kristy was addicted to living on the streets of Vancouver when she started the methadone clinic there. She suffered from pain due to degenerative disc disease, diabetes and neuropathy of her feet. She decided to move to Red Deer and was able to transfer to the methadone clinic here to continue her treatment. When the clinic closed in December 2020 she became a patient at the RDPCN Street Clinic.
Kristy says "They hit it out of the park" referring to the care she receives there. "They have linked me with the diabetes centre and I am just starting Hep C treatments. I get very good care for all of my health concerns. The staff listens to me, is down to earth, doesn't judge and actually builds me up. Between the Methadone Clinic and the Street Clinic, they have changed my life immensely. It is 1000% different. I now have family in my life, my mom, my kids, and my grandkids. I own a car, have a place to live and work some. I have had my dog for 10 years now and he is my therapy and keeps me grounded. My self-esteem is so much better. I know I will be OK and that I can get through anything."
Click here to learn more about the Red Deer PCN.