Rimbey RCMP looking for thief with good taste in boats
From Rimbey RCMP
Rimbey RCMP seek public assistance in locating stolen boat
Rimbey RCMP are looking for public assistance in locating a boat that was stolen sometime between February 15, 2019, to February 23, 2019, from a rural property near Gull Lake, Alta.
The boat is described as black with red trim 2016, 24 foot, F-24 Tomcat by MB Sports, with a 409 horse power engine. The hull identification number is MBZ061131516, and the boat is on a black trailer with vehicle identification number ending in EF005978. The boat and trailer are valued at more then $100,000. A photo of a boat matching the description of the stolen boat is attached.
If you have any information regarding the whereabouts of the stolen boat you can contact Rimbey RCMP at 403-843-2224, or your local police department. If you wish to remain anonymous you can contact Crime Stoppers at 1-800-222-8477 (TIPS), online at www.p3tips.com, or by using the "P3 Tips" app available through Apple App or Google Play Stores.
Edmonton man arrested with $7 million worth of cocaine and heroin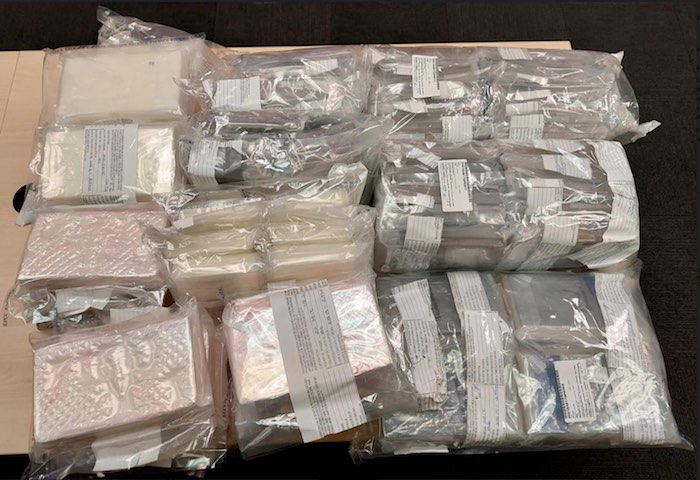 News release from Integrated Border Enforcement Team
Integrated Border Enforcement Team charges man in multi-million drug importation investigation
Calgary – The Integrated Border Enforcement Team (IBET), a joint force operation between the Royal Canadian Mounted Police, Canada Border Services Agency and Calgary Police Service, has charged a man for importing cocaine and heroin into Canada.
IBET engaged in an investigation into cross-border drug importation via commercial transport vehicles. As a result of the investigation, IBET seized 38 kg of cocaine and 30 kg of heroin – which has a combined street value of approximately $7 million.
On Oct. 13, 2022, David Phanthikane, 42, a resident of Edmonton, was charged with Possession of a Controlled Substance for the Purpose of Trafficking contrary to section 5(2) of the Controlled Drugs and Substances Act.
Phanthikane is scheduled to appear in Edmonton Provincial Court on Nov. 24, 2022.
"This complex investigation, which spanned several months, is a great demonstration on the importance of collaboration between agencies. Investigators were able to prevent 68 kg of cocaine and heroin from impacting Alberta's communities and potentially saving lives."
– Supt. Sean Boser, OIC of Federal Policing – Calgary
"These charges are a great example of IBET's effectiveness to stop illegal drugs at the border and keep our communities safe. The CBSA is proud to work alongside our law enforcement partners."
– Brad Wozny, Regional Director General, Prairie Region, Canada Border Services Agency
"The success of this operation is testament to the strength of law enforcement working in partnership to better our communities. Through excellent teamwork, we have been able to remove a substantial supply of drugs that were likely destined to target vulnerable addicted individuals. These are people that feed their supply through crime that impacts our broader communities."
– Acting Supt. Melanie Oncescu, CPS Criminal Operations and Intelligence Division
IBET's mandate is to enhance border integrity and security along the shared border, between designated ports of entry, by identifying, investigating and interdicting persons, organizations and goods that are involved in criminal activities.
Alleged Chinese spy working for Hydro-Québec seeking bail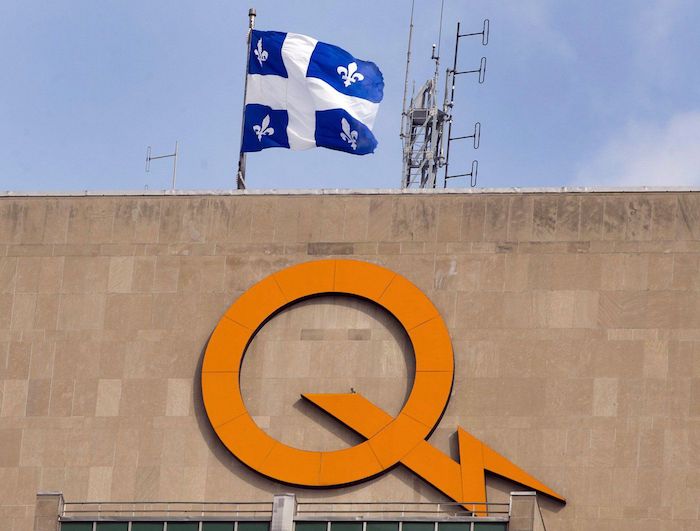 Longlueuil, Quebec – A former employee of Quebec's electricity utility who is charged with economic espionage for the benefit of China told his bail hearing today he wants to stay in Canada to clear his name.
It is Day 2 of Yuesheng Wang's bail hearing at the courthouse in Longueuil, Que., south of Montreal.
The 35-year-old has been detained since his Nov. 14 arrest by the RCMP, and federal prosecutors are opposing his release because they consider him a flight risk.
Wang, a resident of Candiac, Que., south of Montreal, is the first person to be charged with economic espionage under Canada's Security of Information Act, and he also faces three charges under the Criminal Code for fraudulent use of a computer, fraudulently obtaining a trade secret and breach of trust.
The RCMP allege that the former Hydro-Québec employee gave information about the public corporation to a Chinese university and Chinese research centres and that he published scientific articles and filed patents with them rather than with the public utility.
Police also allege Wang used information without his employer's consent, harming Hydro-Québec's intellectual property.
This report by The Canadian Press was first published Nov. 23, 2022.