Resigning staff member writes open letter saying CBC has abandoned "journalistic integrity."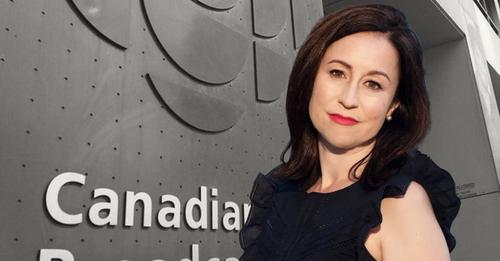 As 2021 wrapped up, so did the CBC chapter for journalist Tara Henley. After 8 years with the Canadian Broadcasting Corporation Henley left to step out on her own. Here's her open letter explaining why.
Click here to see this on Substack or read below to see her open letter.
Speaking Freely
Why I resigned from the Canadian Broadcasting Corporation
For months now, I've been getting complaints about the Canadian Broadcasting Corporation, where I've worked as a TV and radio producer, and occasional on-air columnist, for much of the past decade.
People want to know why, for example, non-binary Filipinos concerned about a lack of LGBT terms in Tagalog is an editorial priority for the CBC, when local issues of broad concern go unreported. Or why our pop culture radio show's coverage of the Dave Chappelle Netflix special failed to include any of the legions of fans, or comics, that did not find it offensive. Or why, exactly, taxpayers should be funding articles that scold Canadians for using words such as "brainstorm" and "lame."
Everyone asks the same thing: What is going on at the CBC?
When I started at the national public broadcaster in 2013, the network produced some of the best journalism in the country. By the time I resigned last month, it embodied some of the worst trends in mainstream media. In a short period of time, the CBC went from being a trusted source of news to churning out clickbait that reads like a parody of the student press.
Those of us on the inside know just how swiftly — and how dramatically — the politics of the public broadcaster have shifted.
It used to be that I was the one furthest to the left in any newsroom, occasionally causing strain in story meetings with my views on issues like the housing crisis. I am now easily the most conservative, frequently sparking tension by questioning identity politics. This happened in the span of about 18 months. My own politics did not change.
To work at the CBC in the current climate is to embrace cognitive dissonance and to abandon journalistic integrity.
It is to sign on, enthusiastically, to a radical political agenda that originated on Ivy League campuses in the United States and spread through American social media platforms that monetize outrage and stoke societal divisions. It is to pretend that the "woke" worldview is near universal — even if it is far from popular with those you know, and speak to, and interview, and read.
To work at the CBC now is to accept the idea that race is the most significant thing about a person, and that some races are more relevant to the public conversation than others. It is, in my newsroom, to fill out racial profile forms for every guest you book; to actively book more people of some races and less of others.
To work at the CBC is to submit to job interviews that are not about qualifications or experience — but instead demand the parroting of orthodoxies, the demonstration of fealty to dogma.
It is to become less adversarial to government and corporations and more hostile to ordinary people with ideas that Twitter doesn't like.
It is to endlessly document microaggressions but pay little attention to evictions; to spotlight company's political platitudes but have little interest in wages or working conditions. It is to allow sweeping societal changes like lockdowns, vaccine mandates, and school closures to roll out — with little debate. To see billionaires amass extraordinary wealth and bureaucrats amass enormous power — with little scrutiny. And to watch the most vulnerable among us die of drug overdoses — with little comment.
It is to consent to the idea that a growing list of subjects are off the table, that dialogue itself can be harmful. That the big issues of our time are all already settled.
It is to capitulate to certainty, to shut down critical thinking, to stamp out curiosity. To keep one's mouth shut, to not ask questions, to not rock the boat.
This, while the world burns.
How could good journalism possibly be done under such conditions? How could any of this possibly be healthy for society?
All of this raises larger questions about the direction that North America is headed. Questions about this new moment we are living through — and its impact on the body politic. On class divisions, and economic inequality. On education. On mental health. On literature, and comedy. On science. On liberalism, and democracy.
These questions keep me up at night.
I can no longer push them down. I will no longer hold them back. This Substack is an attempt to find some answers.
I have been a journalist for 20 years, covering everything from hip-hop to news, food to current affairs. The through line has always been books, which I've engaged with at every stage of my career and at every outlet I've worked for. In 2020, I published my own book, Lean Out: A Meditation on the Madness of Modern Life, which was an instant bestseller in Canada.
Books have always opened new worlds for me, introduced me to new perspectives, and helped me to make sense of humanity. I need books now more than ever.
During lockdown, when I wasn't covering COVID-19, I spent a lot of time interviewing authors for a new book I'm working on. Their boldness and insight and humour saved me from despair. These writers gave me ideas on how to move forward, and how to maintain hope. Most of all, they gave me the courage to stand up — and to speak out.
Here at Substack, I will continue the work of thinking through the current moment, focusing on non-fiction writing from around the world. I will post an essay on a books related topic every Monday, and a podcast conversation with a heterodox author every Wednesday. This will be free to all. A third post on Fridays will round up the most contrarian, controversial or overlooked new books and essays, and will be available to paid subscribers.
This work is entirely independent and entirely free from editorial control, allowing me to say the things that are not being said, and ask the questions that are not being asked. Lean Out is solely supported by subscribers. If you care about the world of ideas and value open inquiry, as I do, please consider a paid subscription.
And stay tuned for the first episode of the Lean Out podcast this Wednesday, featuring my conversation with Newsweek's Batya Ungar-Sargon, author of Bad News: How Woke Media is Undermining Democracy.
CDC Quietly Ends Differentiation on Covid Vaccination Status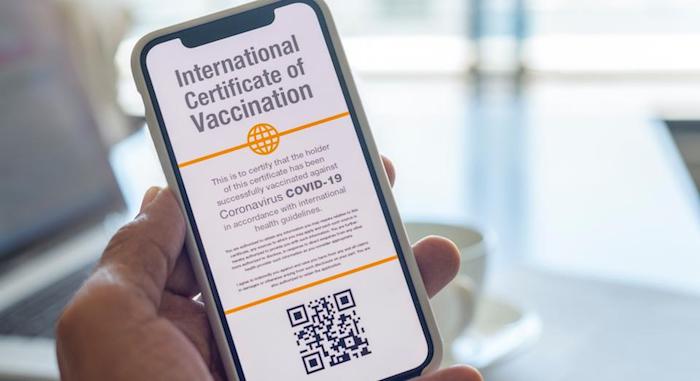 Thursday, the US Centers for Disease Control and Prevention (CDC) quietly ended its policy of differentiating within COVID-19 prevention guidance between those who have received Covid vaccines and those who have not.
CDC's COVID-19 prevention recommendations no longer differentiate based on a person's vaccination status because breakthrough infections occur, though they are generally mild, and persons who have had COVID-19 but are not vaccinated have some degree of protection against severe illness from their previous infection.
As explained by the CDC's Greta Massetti, lead author of the new guidance:
Both prior infection and vaccination confer some protection against severe illness, and so it really makes the most sense to not differentiate with our guidance or our recommendations based on vaccination status at this time.
Someone might want to tell the millions of workers who lost their jobs, the millions of students who received injections out of anticipation for school mandates, and the millions of law-abiding citizens who have been, and often continue to be, excluded from everyday life activities and basic medical care due to their unwillingness to show proof that they received an mRNA shot they neither wanted nor needed, a differentiation that the CDC now admits does not make sense. All cool, I'm sure.
Presumed Authority: Would We Say Something That Wasn't True?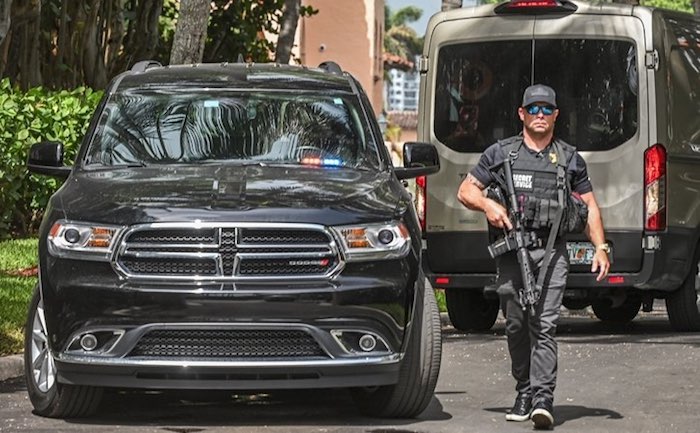 Sign up today for Not The Public Broadcaster newsletters. Hot takes/ cool slants on sports and current affairs. Have the latest columns delivered to your mail box. Tell your friends to join, too. Always provocative, always independent. https://share.hsforms.com/16edbhhC3TTKg6jAaRyP7rActsj5
"The journalistic priesthood that's spent the last 6-7 years denouncing these people and their voters has done the opposite, proudly aligning itself with the hated inside, celebrating credentialism, and worst of all, cheering a censorship movement that's now proven to be an abject failure."— Matt Taibbi, taibbi.substack.com
Were the American Revolution fought today, not in 1776, it's likely that the current American establishment that raids the homes of former presidents would side with Mad King George III, not with the hot-blooded pursuers of freedom and independence in the Constitution. The Media Party's love of power, elitism and entitlement— from Stephen Colbert to SNL's appointed fools— would make even the 18th century British snobs seem like everyday folk.
Canadians (under the United Empire Loyalists tag) were still content to be ruled at long distance by an autocratic monarch incapacitated with porphyria. (Unless Joe Biden were available in Washington DC, in which case they might accept the zombie at close range.) Deference to authority has been Canada's abiding trait the past 235 years for those who skedaddled from Jefferson, Washington and Adams. In whatever guise— nutty Mackenzie King, huffy Pierre Trudeau or foppish Justin Trudeau— prime ministers have been able to count on the obsequious support of everyone from the original Confederation four-pack— and its media— if the alternative was being American.
Being American meaning a propensity for noisy debate, showy display and siccing the FBI on enemies. This sniffy condescension to all things American— while lapping up their charity— solidified the Family Compact's presumed superiority over those it governed.
Americans now have snobs, too. Whether sequestered at Hyannis Port, Hollywood, Aspen or Napa the special people thrive on punching-down elitism. But even before the Mar-A-Lago raid there was a sense the Media Party's noblesse oblige might have hit its expiry date. The vox populi is restless. Substack writer Matt Taibbi has seen it coming. "Donald Trump and Bernie Sanders both surged in 2016 when they described a country divided into a small corrupt establishment and everyone else, and declared themselves on the side of everyone else."
The Trump election by "everyone else" in 2016 signalled the shift. Gatekeepers accustomed to choosing the elected on Sunday morning talk shows became irrelevancies. They thought they'd dust Trump faster than you could say "raid Mar-A-Lago". Bad assumption. Somehow they failed to see how reviled they've become as they thrust Hillary Clinton or Al Gore at a totally disinterested world.
Taibbi chronicles the reason for the rapid 2016 decline of the self-appointed. "The mechanism that launched (Trump) from small plurality to victory in the general was a coverage avalanche that conferred elite disapproval in massive doses. The more times outlets like fivethirtyeight.com incorrectly insisted Trump couldn't be nominated because "voters are paying more attention," or the Washington Post ran headlines like, The three times Donald Trump demonstrated he was unfit for the presidency in last night's debate, the more he gained." Ending in stunning election.
Rather than amend their loathed status Team Obama continued to conjure up ciphers like Kamala Harris, Beto O'Rourke, Pete Buttigieg, Amy Klobuchar and Liz Cheney as the next great thing, unaware how repellent the governing class has become to regular America. When that failed they launched a censorship campaign.
This backwards strategy kept Trump populism alive. Example: The Trump era seemed over when he was removed from Twitter and Facebook shortly after Jan. 6. Instead, "Silenced Trump has only improved his electoral viability since". Orange Man Bad is now tracking in the 42-45 percent approval band— above anything during his presidency. His polling with blacks and latinos is at an all-time high.
Media Party attempts to use Florida governor Ron DeSantis to quell the Trump revival have been hampered by DeSantis refusing to play Topo Gigio to PBS/CNN/ MSNBC and the printed press. After the fraudulent Russiagate narrative it marks an end of their presumed privilege. Daffy King George would be proud.
In Canada the irrelevance of the Trudeau-bought media is still a buried story. To those paying attention the Trucker Convoy was the watershed. The anointed CBC/ CTV/ Global shills in the 416/613 praised Trudeau's abrogation of civil rights against mainstream Canada and cheered the jailing of Convoy leaders. (One CBC host, who suggested the Convoy was a Putin plot, was promoted.) A withering international barrage of criticism from even the Bill Mahers of U.S. media failed to sober them to their corrupt irrelevance.
The current attempt to tame populist fires is the left-leaning media's swooning for played-out 1990s man Jean Charest as the answer to Conservative electoral dreams. Charest is what a liberal thinks a Conservative should be. Namely, defeated. But CBC panels and G&M editorials caution against rejecting Charest's sober experience in favour of fiery Pierre Poilievre.
"Canada is different" says the Ottawa consultant class when faced with the Trump menace. Not if you've paid attention since social media freed up voices banned from "proper" journalistic society. Trudeau's plunging polls and Liberal collapse are written off as a cycle that will disappear. Don't count on it. Just ask Doug Ford.
Taibbi sums up the wilful denial. "This new press that forgives its own mistakes but cheers lifetime bans for others needs to realize it's achieving negative influence in the process. Failure to stare that dynamic in the face means they're sure to repeat the error over and over, remaining in their beloved roles as gatekeepers, only in reverse."
Bruce Dowbiggin @dowbboy is the editor of Not The Public Broadcaster (http://www.notthepublicbroadcaster.com). A two-time winner of the Gemini Award as Canada's top television sports broadcaster, he's a regular contributor to Sirius XM Canada Talks Ch. 167. Inexact Science: The Six Most Compelling Draft YearsIn NHL History, , his new book with his son Evan, was voted the eighth best professional hockey book of by bookauthority.org . His 2004 book Money Players was voted seventh best, and is available via http://brucedowbigginbooks.ca/book-personalaccount.aspx