Remembering the children….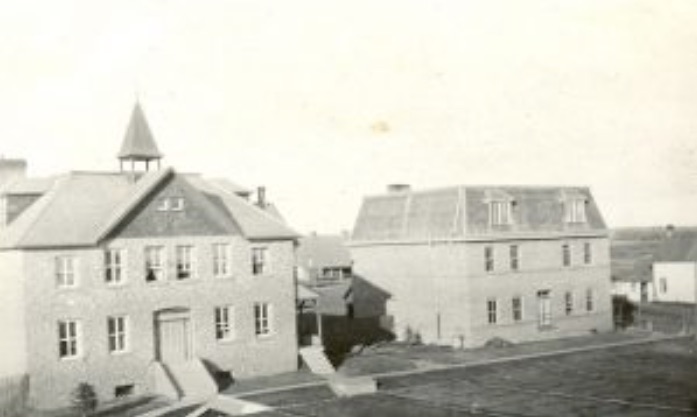 Red Deer Public commemorates the National Day for Truth and Reconciliation with Division-wide video
Red Deer Public Schools will remember the lost children, survivors and families impacted by residential schools on the National Day for Truth and Reconciliation. The day will give time and space to reflect and learn more about the history and ongoing legacy of residential schools.
On the morning of Thursday, September 30, 11,000 students and 1,500 staff in Red Deer Public Schools will commemorate the National Day for Truth and Reconciliation by watching a Division-wide video and participating in activities, lessons and projects related to truth and reconciliation.
Following the federal government's declaration of September 30 as the National Day for Truth and Reconciliation, and after consultation with representatives in the Indigenous community, including our partner the Red Deer Native Friendship Society, Red Deer Public Schools made the decision to remain open for an instructional day, with a focus on commemorating residential school survivors, their families and communities and honouring those who did not survive.
"In partnership with the Red Deer Native Friendship Society and local elders, it was agreed through consensus that September 30 remain as an instructional day in Red Deer Public Schools," said Chad Erickson, Superintendent. "Our schools have a longstanding commitment to commemorating Orange Shirt Day, with many students and staff throughout the Division recognizing the day by wearing orange, as well as honouring children who attended residential schools, and remembering the children who did not survive. With students and staff in class on September 30, it will enhance the teaching, learning and understanding of residential schools and truth and reconciliation."
As mentioned, students and staff will watch a Division-wide video, which was produced in two versions, one for elementary students and one for middle and high school students. The video includes various elements such as:
Land recognition recited by a Red Deer Public student

Messages from the Red Deer Native Friendship Society

Details of the residential school that was located near Red Deer

Information of the residential school children's memorials at the Red Deer Cemetery

Indigenous poem recited by Red Deer Public students

Traditional music performed by local Indigenous drummers

Moment of silence to remember the children who did not survive
Following the video, students will participate in grade appropriate activities, lessons and projects, which have also garnered interest of other school divisions, including those from out of province as they look to Red Deer Public for leadership in this area.
Alberta Ombudsman can't do anything about City of Red Deer complaint about 9-11 Dispatch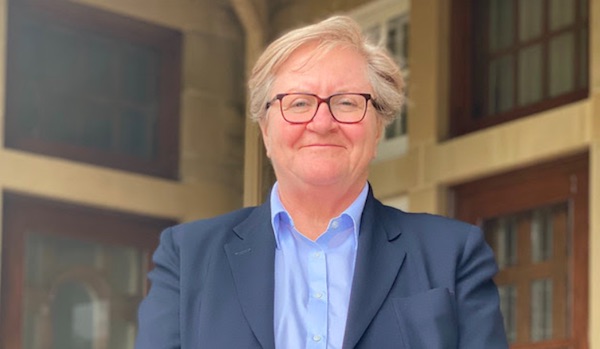 Ombudsman Responds to Municipalities' Complaint About Ambulance Dispatch
Marianne Ryan, Alberta's Ombudsman took the unusual step of publicly commenting on a complaint received involving Alberta Health Services.
The City of Red Deer, along with the municipalities of Calgary, Lethbridge and the Regional Municipality of Wood Buffalo filed a complaint to the Ombudsman regarding Alberta Health Services' consolidation of ambulance emergency dispatch services.
The Ombudsman Act authorizes the Ombudsman to investigate administrative decisions of government ministries and many related bodies, but the Act specifically prohibits her from investigating decisions of Alberta Health Services (AHS).
"My office thoroughly analyzed the complaint and confirmed that the decision to consolidate ambulance dispatch services was indeed made by AHS. While many government-related bodies fall under my jurisdiction, AHS is not one of them," stated Marianne Ryan, Alberta's Ombudsman. "In fact, the Ombudsman Act specifically states that my powers of investigation do not apply to health authorities. My ability to investigate AHS decisions would require a change in legislation. While the issue being complained about clearly affects many Albertans, I am bound by my governing legislation to only investigate matters that are clearly within my jurisdiction."
Investigations by the Ombudsman are conducted in confidence, and it is the Ombudsman's general practice not to comment publicly on complaints, especially ones that are not being investigated.
"Given the substance of the complaint has been widely reported in the media and that it relates to an issue affecting a great many Albertans, I advised the mayors that I would be making a public statement."
14% of City Employees still unvaccinated as mandate comes into effect Monday
Employee immunization policy comes into full effect Monday
On Monday, The City's employee immunization policy takes full effect with proof of vaccination or proof of negative rapid antigen testing required, per the timelines outlined in The City's Covid-19 Employee Immunization Policy implemented on October 5, 2021.

Starting Monday, City staff who have not submitted their immunization records must provide proof of ongoing valid negative rapid antigen testing, tests are valid for 72 hours.

As of today, 1,256 (86%) staff have submitted their vaccination records; however, this number may change as more staff continue to complete vaccination and send in records. The City has set up a process for those who opt for negative rapid antigen testing in lieu of being vaccinated.

"We are pleased with the number of employees who have provided their immunization records, and we anticipate the majority who have not, will choose to provide proof of negative rapid antigen testing come Monday," said Tara Lodewyk, Interim City Manager. "Many thanks to the staff who have worked together to bring this to implementation. The policy respects the preferences of individuals without compromising the health and safety of our employees and our community. In creating good policy, we need to do what is best for the overall organization."
The City will do its best to work with all employees to navigate the complexities of the policy; however, the small number of staff who choose not to submit immunization records or provide proof of negative test will not be able to work and unpaid for that time.
The COVID-19 Immunization Policy implemented on October 5 applies to all City of Red Deer staff. The City Manager is delegated the authority under the Municipal Government Act to make decisions and create policies, which includes safety and business operations for the City of Red Deer. The current Employee Immunization Policy falls within this authority.
City Council will receive a report in January about what a potential policy for members of Council may look like, as well as potential timelines for implementation.