Remembering the children….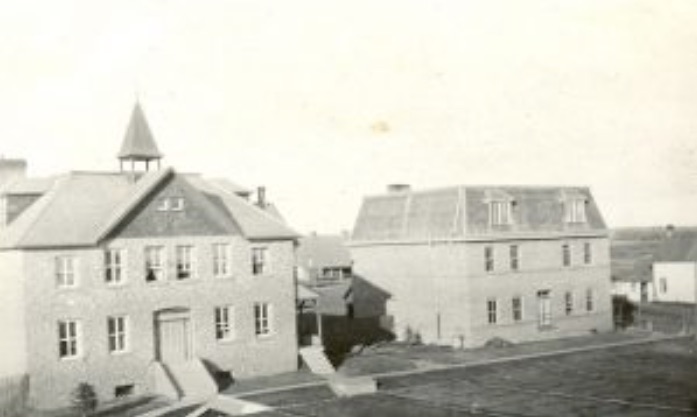 Red Deer Public commemorates the National Day for Truth and Reconciliation with Division-wide video
Red Deer Public Schools will remember the lost children, survivors and families impacted by residential schools on the National Day for Truth and Reconciliation. The day will give time and space to reflect and learn more about the history and ongoing legacy of residential schools.
On the morning of Thursday, September 30, 11,000 students and 1,500 staff in Red Deer Public Schools will commemorate the National Day for Truth and Reconciliation by watching a Division-wide video and participating in activities, lessons and projects related to truth and reconciliation.
Following the federal government's declaration of September 30 as the National Day for Truth and Reconciliation, and after consultation with representatives in the Indigenous community, including our partner the Red Deer Native Friendship Society, Red Deer Public Schools made the decision to remain open for an instructional day, with a focus on commemorating residential school survivors, their families and communities and honouring those who did not survive.
"In partnership with the Red Deer Native Friendship Society and local elders, it was agreed through consensus that September 30 remain as an instructional day in Red Deer Public Schools," said Chad Erickson, Superintendent. "Our schools have a longstanding commitment to commemorating Orange Shirt Day, with many students and staff throughout the Division recognizing the day by wearing orange, as well as honouring children who attended residential schools, and remembering the children who did not survive. With students and staff in class on September 30, it will enhance the teaching, learning and understanding of residential schools and truth and reconciliation."
As mentioned, students and staff will watch a Division-wide video, which was produced in two versions, one for elementary students and one for middle and high school students. The video includes various elements such as:
Land recognition recited by a Red Deer Public student

Messages from the Red Deer Native Friendship Society

Details of the residential school that was located near Red Deer

Information of the residential school children's memorials at the Red Deer Cemetery

Indigenous poem recited by Red Deer Public students

Traditional music performed by local Indigenous drummers

Moment of silence to remember the children who did not survive
Following the video, students will participate in grade appropriate activities, lessons and projects, which have also garnered interest of other school divisions, including those from out of province as they look to Red Deer Public for leadership in this area.
City of Red Deer puts out call to private owners interested in selling or leasing property for integrated homeless shelter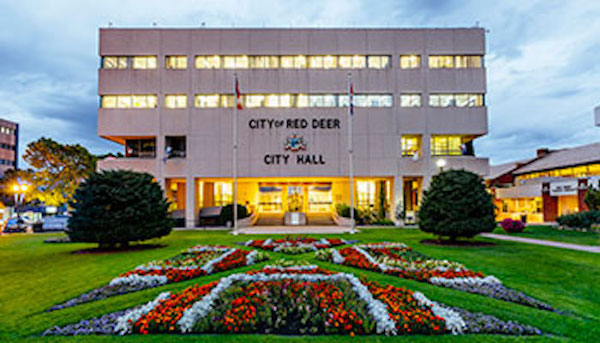 Call for privately owned properties for consideration during shelter site selection process
Private property owners who are interested in selling or leasing their site for the purposes of an integrated shelter are invited to submit their information until Friday, March 31. Currently, The City is developing a high-level property listing for technical review, but if there are any properties that are not currently on the market, they can be submitted by the property owner through an online form on The City's website.

Administration will assess the privately-owned properties submitted, sites that are currently on the market, and municipally or provincially owned properties using Council's criteria:
Ability to acquire site: Acquiring the optimum site can be done in a timely manner. Acquisition options and costs are important considerations.
Adequate size: The size of the site considers the potential need to adjust service delivery at any given time. It will accommodate proposed integrated amenities and services. It considers the land size needed to accommodate outdoor gathering spaces and activities. The site already has a building or can accommodate a building that meets the Province's minimum requirement of 10,000 square feet.
Broad community impact: The site aligns with The City's vision for the community. Community impact includes considerations such as, impacts on economic and business development, and municipal operations. It includes potential reputational impacts and financial impacts (both capital and operating). It also includes impacts to those accessing shelter services in our community. The site considers impacts to our community as a whole, including health, and safety for all in our valued places and spaces that are enjoyed by our citizens.
Impacts to surrounding area: Impacts to businesses, residences, parks, trails, and schools are a priority consideration in selecting site. The city's reputation is considered. A preferred site can accommodate and foster development of a safe, secure shelter.
Access to services & supports: Safety and basic needs for all is a priority. Regularly utilized services and supports that would not be co-located are taken into consideration. Sites where co-located services can operationalize are preferred.
Once the technical assessments are complete, administration will present options to Council for consideration to recommend to the province.
If you are a property owner and would like to submit a site for consideration, please fill out and submit the online form here.
For information on the future shelter site selection process, please visit www.reddeer.ca/shelter.
---
Background
Back on February 3, City Council provided a "community update" on the status of 2 properties which were thoroughly vetted but failed in the end to get the go ahead. Here is video from that announcement and the following q and a with media.
"Cook With Meg" creating community through online courses and camps for 3 years now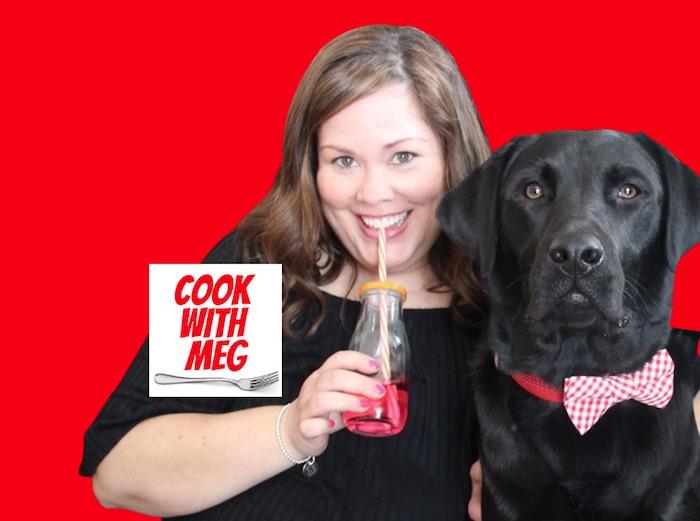 VIRTUAL COOKING SCHOOL THAT STARTED DURING PANDEMIC CELEBRATES 3 YEARS
On March 23, 2020, 27 families from across Canada connected via Zoom amidst the early days of lockdown to Cook with Meg. In this 4 day virtual cooking series, they made Picky Eater Sheet Pan Pancakes, Sticky Chicken Lo-Mein Noodle Bowls, Freaky Friday Fried Rice and That's A Lotsa Pizza D'oh using limited ingredients with former MasterChef Canada finalist Meg Tucker.
Many will remember when food products and ingredients were not readily available, so families used what they had, or what grocery stores click and collect services would provide. Through these daily cooking lessons, families not only cooked together, but formed friendships across the miles. Week after week, month after month, Cook with Meg grew to include families from Canada, USA, Mexico, Costa Rica, New Zealand and the United Kingdom.
Families became friends. We became a Cook with Meg Community.
Today, with over 6000 Zoom connections to thousands of families, the Red Deer and District Chamber of Commerce Small Business of the Year award and hundreds of five star reviews, Cook with Meg continues to thrive. Meg partners with the Egg Farmers of Alberta, Central Alberta Co-op, Alberta Pulse Growers, and Salton Canada to offer incredible experiences to families. She blends her years of experience and talents as a professional cook together by providing live and on-demand cooking classes and camps for families in six countries. Whether it's a class tackling some of the latest food trends, attending a virtual culinary summer camp, or an adult date night class, Meg's passion goes far beyond teaching people how to cook. It's building life skills, it's practicing patience, it's building kitchen confidence, strengthening family bonds and boosting self esteem.
No matter where you live, Meg says "everyone can connect through making and sharing food". To do that, Meg carefully designs her classes and camps in ways that help people to connect with their inner chef and the people around them.
A message from Meg: "To every person that has supported the Cook with Meg adventure. Whether you registered for a class, attended a class, liked a post on social, or shared us with your friends and family, THANK YOU. Thank you to all the families who continue to believe in the value of online learning, specifically in the kitchen. We often get asked if we will transition to "in person" classes, now that "life is getting back to normal". I have one simple answer. I always say we know that virtual and online learning was here before the pandemic, and it's definitely not going anywhere. I love it because for parents, you don't have to pack your kids in the car and drive them all over town. Your kids are getting to learn in YOUR kitchen, using your own appliances and tools. There is no learning curve, only a beautiful path to KITCHEN CONFIDENCE! So the answer is no. We are a virtual cooking school and will remain as such. This allows us to keep our costs low for you, to provide families with an amazing opportunity to learn and make friends all over the world, without boundaries!"
Head to cookwithmeg.com to register for one of our upcoming classes, and watch our social as Summer Camp registration officially opens May 1.
*******************
Meg Tucker has been creating shared experiences through media for over twenty years. Creator of the Shaw TV original kids cooking show Just One Bite, and a top twenty-five finalist on Masterchef Canada, Meg's catchy enthusiasm for life brings joy to everyone she meets in front of and behind her kitchen counter.
When the world shifted in March 2020, Meg made the ultimate pivot to build a food community called Cook with Meg..