Remembering the children….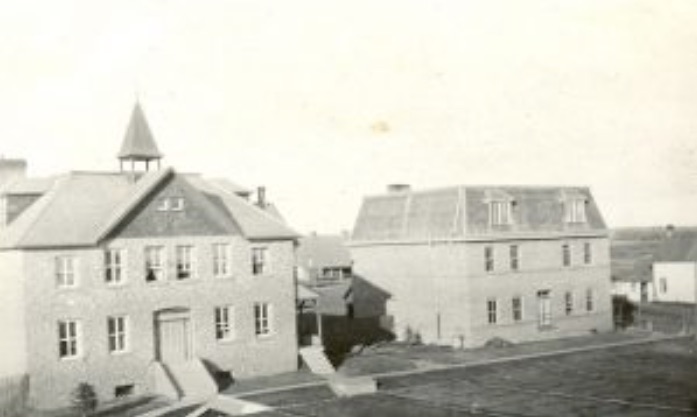 Red Deer Public commemorates the National Day for Truth and Reconciliation with Division-wide video
Red Deer Public Schools will remember the lost children, survivors and families impacted by residential schools on the National Day for Truth and Reconciliation. The day will give time and space to reflect and learn more about the history and ongoing legacy of residential schools.
On the morning of Thursday, September 30, 11,000 students and 1,500 staff in Red Deer Public Schools will commemorate the National Day for Truth and Reconciliation by watching a Division-wide video and participating in activities, lessons and projects related to truth and reconciliation.
Following the federal government's declaration of September 30 as the National Day for Truth and Reconciliation, and after consultation with representatives in the Indigenous community, including our partner the Red Deer Native Friendship Society, Red Deer Public Schools made the decision to remain open for an instructional day, with a focus on commemorating residential school survivors, their families and communities and honouring those who did not survive.
"In partnership with the Red Deer Native Friendship Society and local elders, it was agreed through consensus that September 30 remain as an instructional day in Red Deer Public Schools," said Chad Erickson, Superintendent. "Our schools have a longstanding commitment to commemorating Orange Shirt Day, with many students and staff throughout the Division recognizing the day by wearing orange, as well as honouring children who attended residential schools, and remembering the children who did not survive. With students and staff in class on September 30, it will enhance the teaching, learning and understanding of residential schools and truth and reconciliation."
As mentioned, students and staff will watch a Division-wide video, which was produced in two versions, one for elementary students and one for middle and high school students. The video includes various elements such as:
Land recognition recited by a Red Deer Public student

Messages from the Red Deer Native Friendship Society

Details of the residential school that was located near Red Deer

Information of the residential school children's memorials at the Red Deer Cemetery

Indigenous poem recited by Red Deer Public students

Traditional music performed by local Indigenous drummers

Moment of silence to remember the children who did not survive
Following the video, students will participate in grade appropriate activities, lessons and projects, which have also garnered interest of other school divisions, including those from out of province as they look to Red Deer Public for leadership in this area.
First place Rebels look to correct course with two upcoming home tilts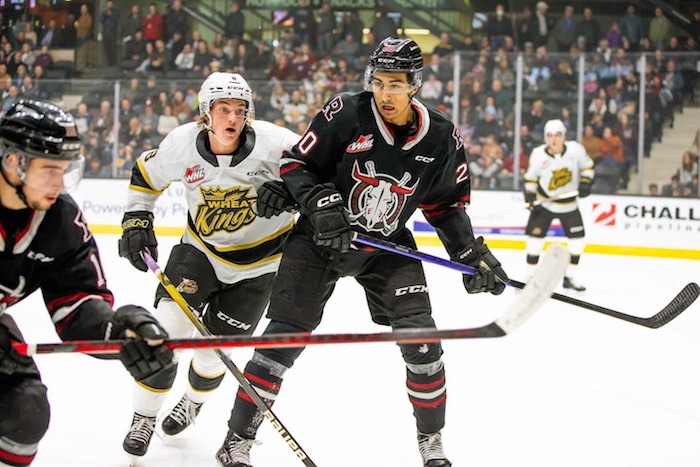 Submitted by the Red Deer Rebels
Rebels This Week
HUGE HOME CROWD
In their first home game in three weeks, the Red Deer Rebels were welcomed back to the Peavey Mart Centrium by more than 5,100 fans Saturday night. It was the second-largest home crowd of the year and second time that over 5,000 fans have turned out for a Rebels game this season. It was also Ag Appreciation Night, presented by Brandt, as the Rebels fell 4-2 in a tightly contested affair to the Brandon Wheat Kings.
TOP OF THE CENTRAL
The Rebels continue to sit atop the standings in the WHL Central Division thanks to a 16-4-0-2 record for 34 points. The Calgary Hitmen are next with 25 points followed by Lethbridge with 23.
SPONGE BOB FOR A CAUSE
The Red Deer Rebels will host the RE/MAX Presents: Nickelodeon Night for Children's Miracle Network on Friday, November 25, 2022, at the Peavey Mart Centrium when they take on the Medicine Hat Tigers at 7 p.m.
The special theme will be SpongeBob SquarePants. Game-worn jerseys from the RE/MAX Presents: Nickelodeon Night for Children's Miracle Network will be auctioned on game night in an IN-BUILDING ONLY Silent Auction, with proceeds in support of Children's Miracle Network.
Get a Family Pack for $83! Includes two adult tickets, two child tickets, four hot dogs and four pop.
Fans can purchase tickets at reddeerrebels.com.
THREE-GAME WEEKEND
Following Friday's game, the Rebels are back in action Saturday night at the Peavey Mart Centrium versus the Prince Albert Raiders. The Rebels are 1-0 so far this season versus the Raiders. Game time is 7 p.m.
Then on Sunday, the Rebels pay a visit to Calgary to battle the Hitmen at 6 p.m. at the Scotiabank Saddledome. The Rebels are 2-0 versus Calgary this season.
WHO'S HOT?
Rebels captain Jayden Grubbe was recently named the Rebels Mitchell and Jewel Player of the Month for October.
TICKETS PACKAGES FOR EVERYONE
Can't make it to every game? The Rebels have Corporate Voucher and 9-Game ticket packages available to make it easier to pick which home games work best for you. Half-season ticket packages are also available for the second half of the 2022-23 season. Call Shaun Richer at the Rebels office for details 403-341-6000.
'TIS THE SEASON
Now is the time to get the perfect holiday gift for the Red Deer Rebels fan in your life! Stay tuned to reddeerrebels.com and our social media channels for previews of just some of the great merchandise we have available for purchase at the Rebels Team Store at the Peavey Mart Centrium, and online.
Red Deer Public teacher receives provincial award for infusing Indigenous culture into the classroom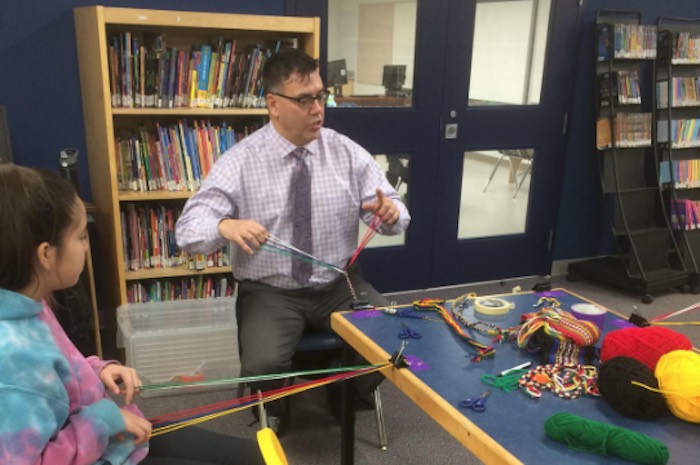 With a commitment to advancing Indigenous education in Red Deer Public Schools and across the province, and a passion for teaching students First Nations, Métis and Inuit culture, one local teacher has been recognized with a prestigious provincial award.
Terry Lakey, a teacher with Red Deer Public's Learning Services, has been awarded the Outstanding Indigenous Educator Award from the Alberta Teachers' Association – Indigenous Education Council.
"It was very exciting and I feel honoured to receive this award," said Terry, who added his inspiration comes from his mom. "I remember the day I told my mom I was going to be a teacher. She was over the moon, because mom, being an Indian Residential School survivor, was looking forward to me making the educational experience for children way better than what she experienced. I owe everything to her and her dedication to us as her six children that she raised."
Terry, who is in his 25th year of teaching, has been in his current role at Red Deer Public Schools for the last five years. He develops First Nations, Métis and Inuit classroom resources for Red Deer Public Schools. He is also sought after outside the Division to provide in-services and help develop resources in other school divisions across the province.
"We help develop curriculum, form relationships with elders and partners in our community, find resources for staff so they feel they are supported when it comes to presenting authentic and accurate information as it relates to their programs of studies at the grade levels they teach," he said. "It's all connected to what is taught in the classroom."
Terry said there are many aspects about his job that he loves. "My role allows me to exercise my creativity and to be able to provide staff or a student with resources I have developed or found through talking to an elder or knowledge keeper is really great. To have the permission to pass things on is a highlight of my job."
Relationships also play an important role in Terry's work.
"In order to put a curriculum out there that we feel is authentic and genuine, it always comes down to building relationships with individuals whose cultures are represented in our programs of studies. Part of our job is to connect with those individuals," he said. "Sometimes we can find elders or knowledge keepers or people with experience right in our own community, and if we can't because our curriculum is so vast, our job is to find people across the country or world who can help us offer information or perspective through the lens of those we are trying to represent."
In reflecting on his career success, Terry said he's had the honour of working with a great team of staff.
"I need to thank the many strong allies I've had in the past, whether it's an administrator, or a fellow colleague. I greatly appreciate every educational assistant I've had in my classroom, they are absolutely amazing. To make learning fun, dynamic and add variety, it's a shared vision and I am grateful for every person who I've had the privilege to work alongside," he said. "It takes a village."
Hayley Christen, Learning Services Coordinator, said Terry is passionate and dedicated to making learning hands on, fun and engaging to every student he teaches.
"He works extremely hard to ensure the lessons, resources and projects he brings to life connect authentic Indigenous voice to the identified outcome in the programs of study. He is well respected by Elders, knowledge keepers and others in the Indigneous community," she said. "I am inspired by his passion for his work and for the students and staff he serves. It is my honour and privilege to get to work and learn alongside Terry each day."
Della Ruston, Associate Superintendent of Learning Services, said Terry is an enthusiastic and effective Indigenous educator who goes above and beyond in everything he does.
"Terry builds strong relationships with students, colleagues, and his community by helping to increase their understanding of Indigenous culture and traditions," she said. "Terry exemplifies the four Rs of Indigenous education; respect, relevance, reciprocity, and responsibility."
Chad Erickson, Superintendent, said Terry's recognition is very deserving.
"We are very proud of the work Terry does in our schools," he said. "He is a passionate educator that ensures our students are engaged in high quality, authentic learning opportunities."