Red Deer's Parker Thompson looking for strong finish to the Indy Pro 2000 season
From Parker Thompson Racing
With two events remaining in the 2019 Indy Pro 2000 by Cooper Tires Championship, Parker Thompson is focused on making a big impact. The Road to Indy veteran started the season in the best possible way, winning the opening two races with rookie team Abel Motorsports. Thompson has since become familiar with adversity. With Abel Motorsports, he has placed on the podium in six of twelve races, but struggles in other races put the team on its back foot entering the Oval Challenge of St. Louis this weekend. A strong finish was critical to maintaining Thompson's contention for the overall championship.
After a near miss in qualifying, the young Canadian started the race from ninth position. He would work his way up to sixth place before the checkered flag fell, but failed to gain any ground on other top Championship contenders. With four races remaining, and a 64-point deficit to the leader, Lindh, Thompson knows that there is little room for error.
Parker Thompson
"On these oval tracks where there is a short 2-lap qualifying stint, we've got a small window to earn a good starting position. Unfortunately, I had a near miss with the wall on one of my laps that cost us a lot of time. After starting near the back of the field, we are satisfied to at least move up to sixth. That said, with two events remaining, you can bet that we are looking for a strong finish to the season. Our team knows that we can run at the front of the field on the road courses. We are not going to let the season end without a big fight."
Red Deer Brewery to hold Beer Tasting on the Ross Street Patio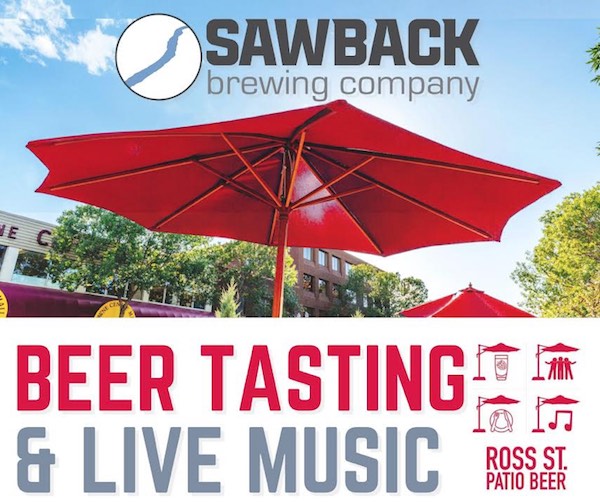 Sawback Beer Tasting on the Ross Street Patio
The Ross Street Patio is celebrating its 10th summer and Sawback Brewing Co. is releasing a new Raspberry Ale named after the Downtown's most loved feature – The Ross Street Patio!
On Friday, May 27th, the Downtown Business Association and Sawback Brewing will host a free tasting from 5-8PM, complete with live music from Paeton Cameron and James Adams and a light snack from Chubby's Jerk BBQ & Kitchen! Visitors can then grab a seat on one of the adjacent restaurant patios for a full-sized Ross Street Patio Beer and enjoy the show. This event is free and open to the public.
Amanda Gould, Executive Director of the DBA says, "This is such an exciting time for the Ross Street Patio and Downtown. We have so much planned over the summer and the next natural step is to license the entire patio through council deeming it an Entertainment District. We will find out in the beginning of June if council approve the bylaw and, straight after that, you can start enjoying full-sized beverages right on the patio while enjoying the summer entertainment!"
The Ross Street Patio is the hub of downtown entertainment, and the DBA is proud to be programming it for the summer season – summer activities include art installations, live music and family fun activities. "Follow us on Facebook to keep updated on what's going on and when. If you are a community group or an event organizer wishing to bring some activity to Ross Street Patio, please direct message or call the DBA to find out about the support, including financial support, that we can provide to help your event or activity come to life."
The Downtown Business Association has been operating in Red Deer for over 30 years, serving approximately five-hundred business owners in the Downtown area. Through partnerships and leadership in advocacy and promotion, the DBA is the catalyst for a vibrant and prosperous downtown that is the place to live, work, play and do business.
Children's Fest is back in the park in 2022!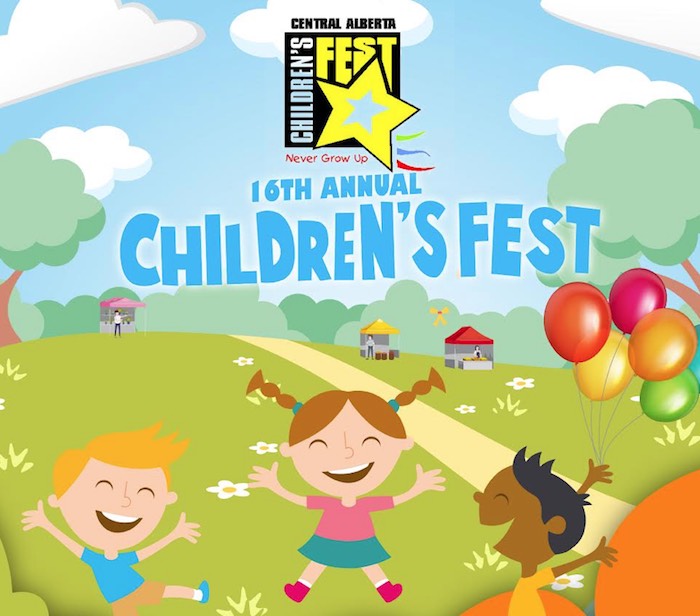 Groups and organizations come together to host the 16th Annual Central Alberta Children's Festival
Never Grow Up!
After 2 years of re-imagined festivals we are excited to be hosting the 16 th Annual Central Alberta Children's Festival back in the park. This family-friendly event is held over two days the first weekend of June. The festival is an opportunity for children and their families to get first-hand knowledge and exposure to the arts, to allow their creativity and imaginations to blossom.
June 3rd and 4th Rotary Recreation Park 4501 47A Ave, Red Deer will come to life with music, dancing, children running and laughing enjoying tons of interactive fun!
The community planning committee has been busy putting together a great two days that will enchant and engage children of all ages. With support from various community partners, the festival brings affordable, culturally diverse, and exciting entertainment through featured artists and interactive fun. We strive to allow families to actively engage in learning and playtime by fostering their imagination and creativity. From dancing, ultimate fort building, Laser Chase, Imaginate where you will learn from local artists, glitter tattoos, and performances this children's festival has it all.
Live shows include:
 Beppie a JUNO nominated recording artist and an award winning music educator based out of Edmonton,
 LANCE CARDINAL ᐊᐧᒐᐢᐠ First Nations artist, designer, and entrepreneur. Lance recently began a new role as Indigenous consultant and designer for the Edmonton Oilers, writing the new pre-game land acknowledgement video and designing the new Turtle Island Logo.
 The Joe Show – Start with a little magic. Add some breathtaking illusions. Stir in appearances from an amazing collection of animal friends with ventriloquism, Sprinkle in a healthy dose of jokes, laughter and fun, and you have the recipe for an amazing show known as the Joe Show
With our admission fee of only $7 per person, or $25 per family or anytime pass $40.00 for a family, every family can enjoy the world-class entertainment and all activities. Included with the admission, families will also have access to free
snacks and water (bring a bottle!), The Central Alberta Children's Festival welcomes kids ages 0 – 99!
For more information on the festival visit www.centralalbertachildrensfestival.ca