Red Deer South MLA lambastes Premier Kenney for weighing in on the race to replace him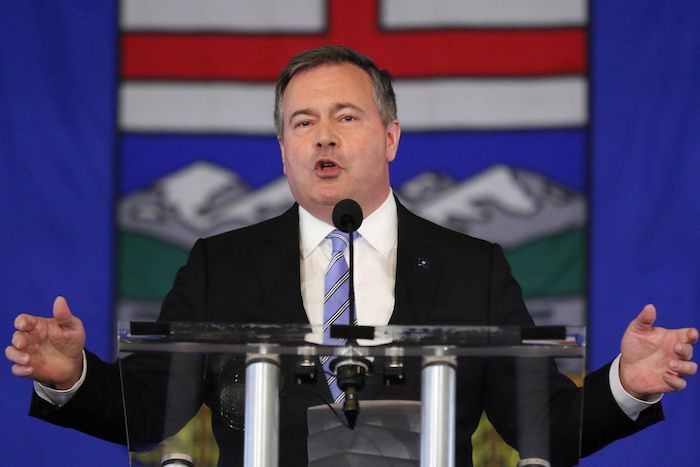 Article submitted by Red Deer South MLA Jason Stephan
Kenney, the time for you to be quiet is now
When you are a departing leader of a political party, one of your responsibilities is to build unity. One way of doing so is to stay out of the leadership race to replace you. Jason Kenney promised he was not going to be a "color commentator" in the race, and then proceeded to become one. Kenney misrepresented a platform commitment of Danielle Smith —a leading candidate—sowing division and creating disunity.
While misrepresenting the ideas of others and then attacking the straw men manufactured out of the misrepresentation may be standard practice in a junior high school debate, it's dishonest and disrespectful.
Kenney called the Alberta Sovereignty Act "nuts" and "nuttier than a squirrel turd". Is that going to produce unity? In his leadership review, when he called those who disagreed with him "bugs", "kooks" and "lunatics", how did that work out
for him?
Kenney says the Sovereignty Act would make Alberta the "laughingstock" of Canada. Perhaps we already are.
When Albertans held a provincial referendum and rejected equalization, who did Trudeau appoint as environment minister? He chose Steven Guilbeault, the Greenpeace activist, arrested for climbing on Ralph Klein's roof when he was away, frightening Klein's wife who was home alone. I bet Trudeau thought that was funny.
What does Trudeau do with Kenney's sternly worded letters? Perhaps they are trophies he hangs on the walls.
The premier of Quebec said one of his favorite things about Canada is equalization, so what progress has Kenney made on equalization? None.
The Sovereignty Act seeks to do what Quebec does. Is Quebec a laughingstock?
Kenney says the Sovereignty Act would be a "body blow" to Alberta jobs and the economy and "draw massive investment away". Isn't that going to be the result of Trudeau's new "discussion paper?"
This paper was released in August with a submission deadline in September. It proposes either a new cap-and-trade or carbon tax only on oil and gas development, disproportionately punishing Alberta while sparing Quebec and other provinces that Trudeau bribes for power.
Kenney should consider stopping his straw man attacks and start focusing on Ottawa where he came from. No straw man is required as Ottawa is already responsible for driving away hundreds of billions in investment out of Alberta and thousands of Alberta jobs with it along with more "body blows" to come if we get this imminent new cap and trade or new carbon tax imposed on our natural resources.
Is Kenney working on his latest sternly worded letter?
But wait, under section 92A of Canada's constitution, isn't Alberta supposed to have jurisdiction over the development of our natural resources? Isn't Trudeau again seeking to do indirectly what he cannot do directly? Isn't this a sneaky,
backdoor, constitutional trojan horse? Isn't this what the Sovereignty Act is intended to address, to assert constitutional boundaries that Ottawa continually seeks to circumvent, trespass, attack and undermine? When Ottawa abuses its
power, isn't the Sovereignty Act to be a check and balance?
Yes, a good idea, improperly applied can be detrimental, and if that is the version that Kenney wants to manufacture, attack, and fearmonger, that is his choice.
Properly applied the Sovereignty Act will benefit Alberta, counteracting the commercial uncertainty and chaos from Ottawa by asserting the constitutional boundaries that Ottawa habitually disrespects, seeking to undermine and intrude into
Alberta's constitutional jurisdiction to develop its oil and gas resources.
Kenney says the Sovereignty Act does not respect the rule of law.
Properly applied the Sovereignty Act supports the rule of law as it asserts Alberta's constitutional jurisdictions and resists abuses of power emanating out of Ottawa.
Kenney says he "isn't really following the leadership race". He is.
Kenney started saying he does not know which candidates are supporting the Sovereignty Act. He knows.
He also knew the deadline for members to participate in the leadership race had ended the day before he chose to improperly misrepresent a platform policy of a leading candidate who is not part of his inner circle.
Great leaders speak the truth in love inspiring the best in those they serve. They do not fearmonger, they do not call names, they do not misrepresent others' ideas and then attack the straw men they manufactured with their misrepresentations.
It is disappointing to see Kenney failing in his responsibility to build unity. I have faith his successor will do better.
Smith won't seek early vote if she wins UCP leadership, becomes next Alberta premier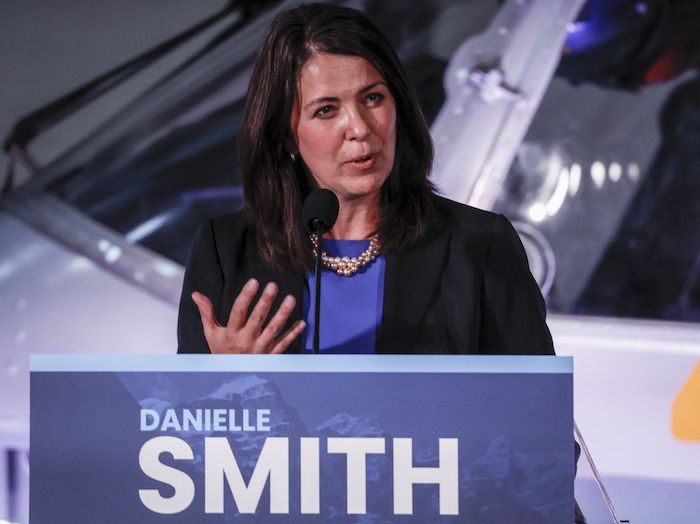 United Conservative Party leadership candidate Danielle Smith says if she wins this week's vote and becomes the next Alberta premier, she would not call an early election to seek a broad mandate on her policy ideas.
Smith, the perceived front-runner in the race, says the public tends to punish leaders who call an early election.
She says she would wait until the next scheduled election in May 2023, but believes she has a mandate now to proceed with her plans.
Smith has said she would immediately pass an Alberta sovereignty act, which would allow the province to ignore federal laws and court rulings deemed not in its interest.
Legal experts, some of Smith's leadership rivals and Premier Jason Kenney have labelled the act not only illegal but a recipe for constitutional and economic chaos.
Smith has also talked about revamping the health system by using health spending accounts and firing the board of Alberta Health Services, which oversees the front-line delivery of care.
Today is the last day for advance voting, as seven candidates dig in for the final campaign push before UCP members select a new leader to replace Kenney on Thursday.
Alberta commits $20.8 million over the next four years to fight human trafficking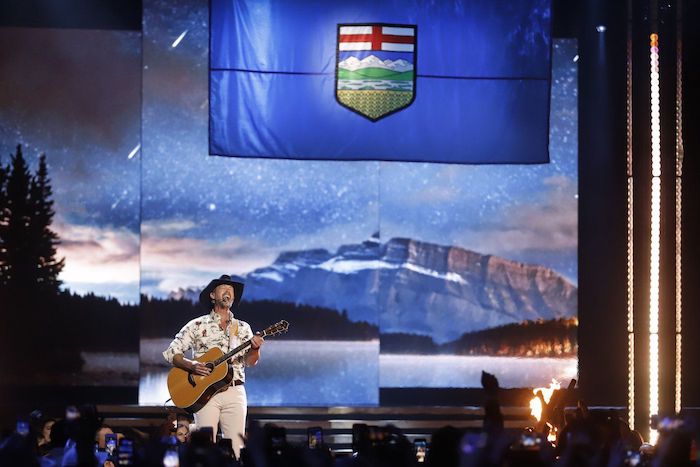 By Rob Drinkwater in Edmonton
The Alberta government is providing $20.8 million over the next four years to implement recommendations from a star-led task force on human trafficking.
Country singer Paul Brandt, chair of the Alberta Human Trafficking Task Force, personally thanked Premier Jason Kenney during the funding announcement Sunday at Edmonton International Airport for his willingness to prioritize the issue, and for putting faith in Brandt to lead the group.
"Premier Kenney's longtime personal dedication and commitment to the issue of human trafficking is authentic and is admirable," Brandt said.
"He's the only political leader I've met in my 17 years of advocating for trafficking victims and survivors who took the time and initiative to personally write a plan to address this horrific crime."
The money will establish an office to combat trafficking as well as a centre of excellence for research and data collection — recommendations the government accepted when the task force presented its report in March.
Justice Minister Tyler Shandro said the goal is to launch the office by next summer.
Other task force recommendations that will be supported include a new grant for community projects and Indigenous-led and culturally appropriate services. Civilian positions that will focus on supporting victims and survivors throughout human trafficking investigations will also be funded.
"Human trafficking is far more prevalent — way more common — than the stats would suggest because it's a hidden crime," Kenney said at the announcement.
"It festers in the dark. There are victims who face fear, shame and self-doubt and some who will never report what they've gone through."
The task force was appointed in May 2020 and engaged with nearly 100 experts and survivors of trafficking to provide guidance on how to best implement the government's action plan to fight human trafficking.
The government has said human trafficking includes sexual exploitation, forced labour trafficking and trafficking in human organs or tissues.
Kenney, who will be replaced as premier when his United Conservative Party selects a new leader on Thursday, noted he started fighting human trafficking over 20 years ago when he was an MP and joined a group of international parliamentarians on a coalition to fight the practice.
Later as Canada's immigration minister, he said he took steps to make it easier for human trafficking victims who had migrated to Canada to obtain safety and protection.
In winter 2019, he said he committed the UCP to a nine-point action plan to combat human trafficking, which led to the Protecting Survivors of Human Trafficking Act, which took effect in May 2020.
Brandt said it was exciting to be part of the funding commitment at the airport, where he said he stood in 2019 for a partnership with the facility and other groups in the Edmonton region to fight trafficking, which he called "modern day slavery."
"It has been our dream that special focus and permanent funding would one day become a reality. Today is that day," Brandt said.
This report by The Canadian Press was first published Oct. 2, 2022.