Red Deer South MLA Jason Stephan joins call for National Citizens Inquiry
Article submitted by Red Deer South MLA Jason Stephan
A Citizen's Inquiry into Government COVID Policy is in the Public Interest
The National Citizens Inquiry
Many, including myself, have been calling on governments for an independent, transparent, comprehensive public inquiry into governments' response into COVID, including, a full-cost analysis of the harms of COVID-19 restrictions on children and young adults.
Governments are not responding, so private citizens are stepping up, including Preston Manning and other community leaders forming the National Citizens Inquiry ("Inquiry").
This Inquiry is a citizen led inquiry, not a government commissioned public inquiry. A citizen led inquiry avoids some of the inherent conflicts of interest and losses of trust cumbering governments to lead in these circumstances.
As the Inquiry is citizen, not Government, led, it relies on public support. Information about the National Citizens Inquiry can be found at: https://nationalcitizensinquiry.ca/
Most important, the Inquiry will use its findings to make recommendations so that any future national crises are better managed, harms mitigated, and trust in public institutions upheld. Isn't that what we all want?
The Inquiry is Justified
The website for the Inquiry reports that 3 out 4 Canadians report being harmed, not by COVID, but by governments' COVID policies. For many the cure was worse than the disease. With this being the case, is it right to look the other way and pretend nothing happened? No.
Don't these unprecedented government actions, incurring hundreds of billions in government debts, burdening our children for generations, compel us in the public interest to consider thoroughly and honestly what occurred? Yes.
The duty of government is to listen to the public, most of whom experienced harms from government COVID responses, with a sincere desire to learn from both successes and mistakes.
As the truth will always prevail, let's love it and unite with it.
The Trudeau-NDP Media Fuelled Fear Machine is Not Stopping
For over two years, Trudeau, the NDP, and most of the media, using fear as a tool, sought for more restrictions, mandates and passports and lockdowns. They are not stopping.
This week the media is asking the Premier about masking children in schools. The Premier said government was not going to mandate across the board masking for children, respecting individual parent decisions to mask or not mask their children according to their own circumstances. While this was a principled response, that was not good enough for the left media, reporting "ALBERTA PREMIER SAYS NO SCHOOL MASK RULES AS VIRAL CASES RISE, JAMMING HOSPITALS".
As a parent and having visited schools last week and this week, and seeing very few masks, I am forced to conclude that some of the left media folks are not normal Albertans and are divorced from reality. It seems as they want to live in a perpetual universe of fear, and they want to force all of us to join them.
The Inquiry is coming to Alberta
The Inquiry intends to hold seven hearings in the new year, nation wide in Canada, including one in Red Deer, for all of Alberta and Saskatchewan. This is an exciting, great opportunity to get involved, serve, and participate for more accountability and transparency.
A free and open discourse of perspectives and experiences allows us to respect our differences, valuing others. It fosters more truth and less error. The more truth the better. Alberta is a land of freedom and prosperity. We must be vigilant to keep it that way.
TC Energy shuts down Keystone pipeline system after leak in Nebraska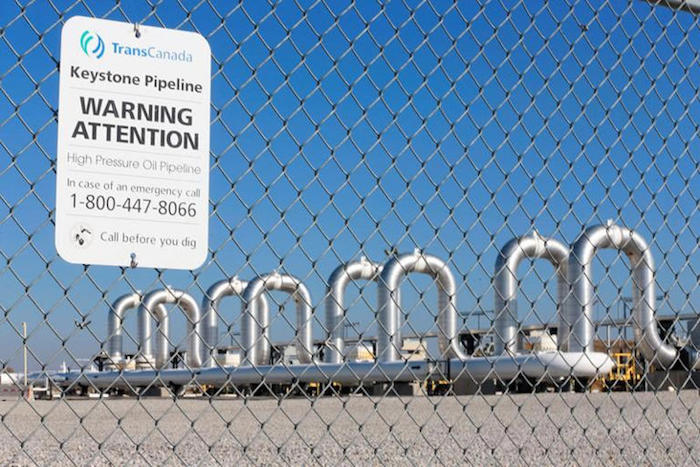 CALGARY — TC Energy Corp. says it has shut down its Keystone pipeline after a leak in Nebraska.
The company says it has mobilized people and equipment in response to a confirmed release of oil into a creek, about 32 kilometres south of Steele City, Neb.
TC Energy says an emergency shutdown and response was initiated Wednesday night after a pressure drop in the system was detected.
It says the affected segment of the pipeline has been isolated and booms have been deployed to prevent the leaked oil from moving downstream.
The Keystone pipeline system stretches 4,324 kilometres and helps move Canadian and U.S. crude oil to markets around North America.
TC Energy says the system remains shutdown as its crews respond and work to contain and recover the oil.
This report by The Canadian Press was first published Dec. 8, 2022.
Companies in this story: (TSX:TRP)
The Canadian Press
Two deputy chief medical officers resign from their positions with Alberta Health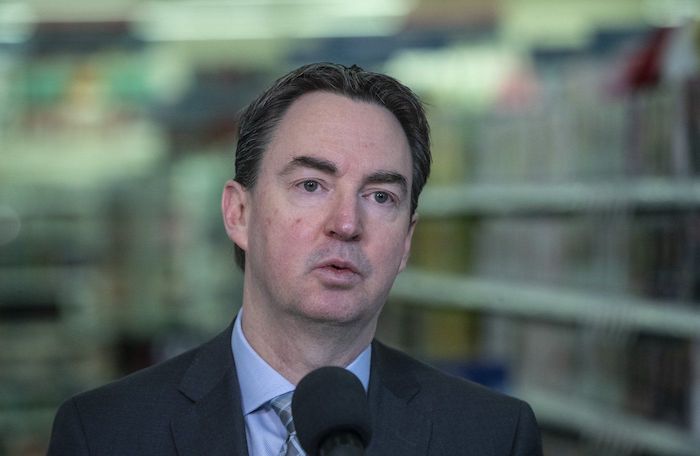 Edmonton – Alberta's two deputy chief medical officers of health are leaving their roles — less than a month after Dr. Deena Hinshaw was removed as the province's top doctor.
Health Minister Jason Copping confirmed during question period Wednesday that both of the doctors have submitted letters of resignation.
"They are still continuing to work at this point in time," he said in the legislature. "We are in the process of actually looking to fill those roles."
A statement from Alberta Health said Dr. Rosana Salvaterra and Dr. Jing Hu, who are listed as public health physicians on the department's website, have given notice.
When reached by her department email, Salvaterra responded: "Unfortunately, we are not able to comment."
She later added that she respects and admires both Dr. Hinshaw and Dr. Hu.
"They are brilliant, hard-working, and compassionate public health physicians and I consider myself fortunate to have had the opportunity to work alongside them for these past 14 months."
Salvaterra, who has extensive public health experience including as the medical officer of health for Peterborough, Ont., joined the office in October 2021.
Her career in public health includes work in "the COVID-19 response, mental health, the opioid response, women's health, poverty reduction, health equity, community food security and building stronger relationships with First Nations."
Hu's out-of-office message said her "last day at work with Alberta Health was Nov. 18, 2022," and noted she wouldn't have access to the department email after that date.
She got extensive training in China and at the University of Calgary before joining the health department in January 2020.
Their resignations came within a month of Hinshaw, who became the face of Alberta's public health response to the COVID-19 pandemic, being removed from her position.
Hinshaw was replaced by Dr. Mark Joffe, a senior executive member of Alberta Health Services, on an interim basis.
"Dr. Joffe will be supported by medical officers of health within AHS, by other staff in the Office of the Chief Medical Officer of Health, and by the Public Health Division," said the statement from Alberta Health late Wednesday.
"We expect these changes to have no impact on the department's and Dr. Joffe's ability to meet the requirements of the Public Health Act."
Hinshaw's dismissal didn't come as a surprise.
Premier Danielle Smith announced on her first day in office in October that she would be replaced.
Smith has made it clear that she blames both Hinshaw and Alberta Health Services for failing to deliver the best advice and care for Albertans as the hospital system came close to buckling in successive waves of the COVID-19 pandemic.
"A lot of the bad decisions were made by Alberta Health Services on the basis of bad advice from the chief medical officer of health," Smith told reporters on Oct. 22.
Smith has not placed the blame on front-line doctors and nurses but broadly on AHS senior management. Joffe, while serving as chief medical officer of health, retains his role in AHS senior management as a vice-president responsible for areas in cancer and clinical care.
Hinshaw, an Alberta-trained public health specialist, became a celebrity of sorts in the first wave of the pandemic in the spring of 2020, as she delivered regular, sometimes daily, updates to Albertans on the virus, its spread and methods to contain it.
This report by The Canadian Press was first published Dec. 7, 2022.
— By Colette Derworiz in Calgary.