Red Deer South MLA challenging his own government to end restrictions for all family gatherings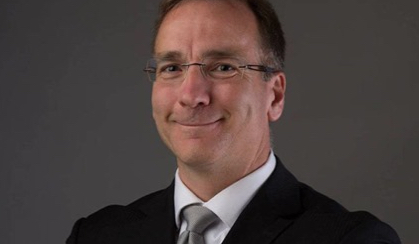 Article submitted by Red Deer South MLA Jason Stephan
It's time to let families get together again.
Families are the fundamental unit of our society. As we approach Family Day, we should consider what that means.
This week, I received and delivered written requests from 28 pastors and hundreds of members of their congregations to lift restrictions so families could celebrate Family Day together.
I agree. Our mental and emotional health requires in person love and kindness. Great healing can result simply from allowing immediate family members opportunities to serve and love each other in person, in ways they agree are appropriate for their family's circumstances, nurturing their family's resilience, their family's individual and collective mental and emotional health.
When I was studying our constitution in law school, I learned that Section 2 of the Canadian Charter of Rights and Freedoms says that everyone has the "fundamental freedoms" of "association" and "peaceful assembly".
The Supreme Court of Canada said that this freedom of association allows for the "achievement of individual potential through interpersonal relationships".
What interpersonal relationship allows for more opportunities for "achievement of our potential", individually or collectively, than in our families?
The freedom of peaceful – that is, not violent – assembly protects the "physical gathering of people". What physical gatherings are more important than with our own families?
Belonging to, and gathering in, our families are not mere fundamental freedoms, they are also among the highest, most important, expressions of these freedoms.
This past Christmas we saw public health "measures" disallow immediate families – other than households – from gathering, both inside and then even outside. While families are now allowed to gather outside, with freezing winter temperatures, family gatherings continue to be starved. Many of our neighbors, and ourselves, have felt isolated and alone.
We also see families continue to be severely curtailed in gathering to console each other in funerals for loved ones with miserly, artificial limits on attendance, with frustrating contradictions, disregarding the size of spaces with much greater capacities to accommodate generous physical distancing for funeral services, equaling or exceeding those imposed at Walmart. This can result in pain.
The World Health Organization (WHO) defines health as "a state of complete physical, mental and social well-being and not merely the absence of disease or infirmity".
The unfortunate irony is that public health measures can be unhealthy, resulting in familial disconnection, societal contention, and despair.
Government intrusions into our families' fundamental freedoms can be very harmful. Under Section 1 of the Charter, government has the burden to justify imposing limits on these freedoms. In particular, government is required to demonstrate "proportionality" between its objectives and its limits imposed to achieve them – the cure cannot be worse than the disease.
This analysis also requires demonstration of a "rational connection" between the limit and the objective, and "minimal impairment" of no more than is necessary to accomplish the objective.
For example, while no child under 18 has died with/from COVID-19 in Alberta, many children – along with adults without serious health issues – are suffering profound economic, physical, social, mental and emotional health issues from health measures imposed upon them and their families.
If these individuals and families are at little or no risk from COVID-19, is there a rational connection to harmful health measures? Are there better opportunities for minimal impairment from less intrusive and harmful alternatives? It is healthier for our children, young adults and families to have hope for bright futures.
Government public health measures should – to the extent possible -leave families and their fundamental freedoms alone.
Societies and families are healthier and happier when they are free. A principled vision of hope is healthy, valuing freedom, requiring government to trust adults in positive ways, to govern themselves, allowing their families to carry on the activities of daily living in ways they individually deem fit appropriate to their own circumstances, in a good faith while respecting reasonable health measures and the rights of their neighbors to do the same.
Guest column from Jason Stephan, MLA for Red Deer-South
Alberta's top doctor says COVID-19 cases receding but vigilance needed at Halloween
EDMONTON — Alberta's chief medical officer of health says COVID-19 case numbers in the province continue to recede.
But Dr. Deena Hinshaw cautions that the hospital situation remains precarious given the high number of patients.
And she says Albertans can't afford to let up on health restrictions, particularly with Halloween coming up.
There were 770 new cases of COVID-19 Thursday for a new total of 10,434 active cases.
There were eight more deaths, bringing that total to 3,014.
Alberta Health Services says there are 912 people in hospital with COVID-19, and that 201 of them are in intensive care.
Alberta remains under gathering restrictions for indoor and outdoor events, and Hinshaw says it's important to stick to those limits at Halloween.
Hinshaw urged those setting out candy for trick or treaters to not use bowls, but to set out the candy spaced apart on a surface like a blanket.
She says those who want to have a Halloween party should consider a small gathering of vaccinated people.
"This is not the year for large Halloween parties," Hinshaw said.
"If you're planning a Halloween gathering try to have it outdoors and make sure the limit of no more than 20 people is observed."
Hinshaw noted that last Oct. 31 there were 5,600 active COVID-19 cases, about half the current total. There were 141 people in hospital with the illness a year ago.
Alberta continues to battle a fourth wave of the pandemic.
It has more than doubled the normal number of 173 critical care beds and has had to cancel thousands of non-urgent surgeries to handle the surge.
Opposition NDP Leader Rachel Notley says with winter coming and COVID-19 still circulating, the province needs to provide stable funding to social agencies for winter emergency shelters.
"All people deserve to live in dignity and have a safe place to call home," said Notley. "These calls are urgent. It's getting cold outside, and our northern winter will be here soon."
This report by The Canadian Press was first published Oct. 21, 2021.
The Canadian Press
Canadian women's hockey team kicks off nine-game, pre-Olympic series against U.S.
CALGARY — Games that will determine the roster of Canada's 2022 Olympic women's hockey team will include nine against archrival United States.
Canada opens its pre-Olympic series against the U.S. on Friday in Allentown, Pa., followed by another clash Monday in Hartford, Conn.
The Canadians meet the Americans for the first time since edging them 3-2 in overtime for the gold medal in the women's world championship final Aug. 31 in Calgary.
Canada's women won four straight Olympic hockey gold medals from 2002 to 2014 before the U.S. beat the Canadians in a shootout for the title in 2018.
Twenty-nine Canadian players are centralized in Calgary training full time for Beijing's Winter Olympics in February.
Goaltenders Ann-Renée Desbiens of La Malbaie, Que., Emerance Maschmeyer of Bruderheim, Alta., and Kristen Campbell of Brandon, Man., are Beijing-bound, but competing for coveted Olympic starts.
Six skaters will be released in December to get to the 23-player Olympic roster. 
Canada travels to Finland for a three-game series against its women's national side Nov. 11-14.
The Canadians host the Americans on Nov. 21 in Kingston, Ont., and Nov. 23 in Ottawa. 
The series resumes in the U.S. with games Dec. 16 and 18 in St. Louis, and Dec. 20 in St. Paul, Minn.
The series wraps in Canada on Jan. 3 in Edmonton and Jan. 6 in Red Deer, Alta..
A pair of games against an all-star team of the Professional Women's Hockey Players' Association (PWHPA) are scheduled for December with dates yet to be confirmed.
The women's schedule released Thursday by Hockey Canada also includes three more games against male Junior A clubs: Oct. 29 against the Olds Grizzlies; Nov. 3 against the Camrose Kodiaks; and Jan. 10 versus the Calgary Canucks.
The Canadian women lost two games to B.C. junior teams earlier this month and dropped another game to an AJHL club earlier this week.
"We believe we have put together a plan that will challenge us physically and give us a level of competition that pushes our team to be at our best," said Gina Kingsbury, Hockey Canada's director of women's hockey operations.
"This is an opportunity to evaluate ourselves as we face high-calibre teams, and we are grateful to all the groups who are part of our journey."
Canada opens the Olympic women's hockey tournament Feb. 3 against Switzerland.
This report by The Canadian Press was first published Oct. 21, 2021.
The Canadian Press