Red Deer South MLA challenging his own government to end restrictions for all family gatherings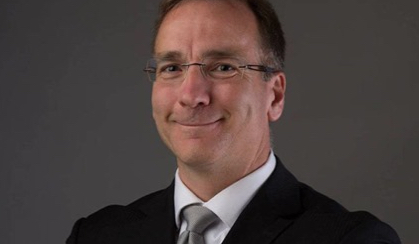 Article submitted by Red Deer South MLA Jason Stephan
It's time to let families get together again.
Families are the fundamental unit of our society. As we approach Family Day, we should consider what that means.
This week, I received and delivered written requests from 28 pastors and hundreds of members of their congregations to lift restrictions so families could celebrate Family Day together.
I agree. Our mental and emotional health requires in person love and kindness. Great healing can result simply from allowing immediate family members opportunities to serve and love each other in person, in ways they agree are appropriate for their family's circumstances, nurturing their family's resilience, their family's individual and collective mental and emotional health.
When I was studying our constitution in law school, I learned that Section 2 of the Canadian Charter of Rights and Freedoms says that everyone has the "fundamental freedoms" of "association" and "peaceful assembly".
The Supreme Court of Canada said that this freedom of association allows for the "achievement of individual potential through interpersonal relationships".
What interpersonal relationship allows for more opportunities for "achievement of our potential", individually or collectively, than in our families?
The freedom of peaceful – that is, not violent – assembly protects the "physical gathering of people". What physical gatherings are more important than with our own families?
Belonging to, and gathering in, our families are not mere fundamental freedoms, they are also among the highest, most important, expressions of these freedoms.
This past Christmas we saw public health "measures" disallow immediate families – other than households – from gathering, both inside and then even outside. While families are now allowed to gather outside, with freezing winter temperatures, family gatherings continue to be starved. Many of our neighbors, and ourselves, have felt isolated and alone.
We also see families continue to be severely curtailed in gathering to console each other in funerals for loved ones with miserly, artificial limits on attendance, with frustrating contradictions, disregarding the size of spaces with much greater capacities to accommodate generous physical distancing for funeral services, equaling or exceeding those imposed at Walmart. This can result in pain.
The World Health Organization (WHO) defines health as "a state of complete physical, mental and social well-being and not merely the absence of disease or infirmity".
The unfortunate irony is that public health measures can be unhealthy, resulting in familial disconnection, societal contention, and despair.
Government intrusions into our families' fundamental freedoms can be very harmful. Under Section 1 of the Charter, government has the burden to justify imposing limits on these freedoms. In particular, government is required to demonstrate "proportionality" between its objectives and its limits imposed to achieve them – the cure cannot be worse than the disease.
This analysis also requires demonstration of a "rational connection" between the limit and the objective, and "minimal impairment" of no more than is necessary to accomplish the objective.
For example, while no child under 18 has died with/from COVID-19 in Alberta, many children – along with adults without serious health issues – are suffering profound economic, physical, social, mental and emotional health issues from health measures imposed upon them and their families.
If these individuals and families are at little or no risk from COVID-19, is there a rational connection to harmful health measures? Are there better opportunities for minimal impairment from less intrusive and harmful alternatives? It is healthier for our children, young adults and families to have hope for bright futures.
Government public health measures should – to the extent possible -leave families and their fundamental freedoms alone.
Societies and families are healthier and happier when they are free. A principled vision of hope is healthy, valuing freedom, requiring government to trust adults in positive ways, to govern themselves, allowing their families to carry on the activities of daily living in ways they individually deem fit appropriate to their own circumstances, in a good faith while respecting reasonable health measures and the rights of their neighbors to do the same.
Guest column from Jason Stephan, MLA for Red Deer-South
Alberta paleontologists find dramatic change in bite force as tyrannosaurs matured
Tyrannosaurs are well known as having been ferocious predators at the top of the food chain millions of years ago, but a study led by an Alberta-based researcher shows the reptiles didn't start out life that way.
François Therrien, curator of dinosaur paleoecology at the Royal Tyrrell Museum in Drumheller, Alta., said the study focused on tyrannosaur teeth and their dramatic change as they matured. 
He collaborated with Darla Zelenitsky and Jared Voris of the University of Calgary, as well as Kohei Tanaka of the University of Tsukuba in Japan.
For the study, published this week in the Canadian Journal of Earth Sciences, the researchers examined the lower jaws from the Albertosaurus and Gorgosaurus, types of tyrannosaurs commonly found in Canada that predated the T. rex by millions of years.
"Our fossil records for those two species of tyrannosaurs is excellent," Therrien said about the collection at the museum.
"We have so many specimens of those … that represent a full growth series from very young individuals that were probably three or four years of age all the way to fully grown adults that were over 20 years of age."
By examining a wide range of fossils, the researchers were able to see a significant change in tooth size and jaw force once the tyrannosaurs reached about 11 years of age.
Feeding behaviour did not appear to change during the lifespan of the tyrannosaurs, because their jaws were adapted to capturing and seizing prey with their mouths, probably because the forelimbs were too short to grasp food, Therrien said. 
"Tyrannosaurs were truly unique when you look at all the theropods," he said. "They were atypical … because their bite and their skulls were their main weapon for killing prey."
But what did change, he said, is the size of their teeth and their bite force.
A tyrannosaur at about three years of age was still a deadly predator, but it had smaller blade-like teeth that could only slice through flesh. The bite force, Therrien added, was about 10 per cent that of a fully grown alligator.  
That means younger tyrannosaurs ate smaller prey and had to compete with other like-sized predators such as the Velociraptor. 
Once tyrannosaurs turned 11, Therrien explained, they went through a growth spurt in which their teeth became larger and wider. By the time the reptiles were fully grown, their bite force was eight times more than that of an alligator. 
And that meant their diets also changed. 
"These teeth were better adapted for resisting twisting stresses either associated with biting of big prey or even crushing bone."
Therrien said his study shows that young tyrannosaurs were distinct predators that occupied different ecological niches.
"Young tyrannosaurs were not just scaled-down versions of the mature parents," he said. "They were creatures that actually had their own lifestyles."
This report by The Canadian Press was first published June 23, 2021. 
Daniela Germano, The Canadian Press
JUST RELEASED: A Healthy Environment and a Healthy Economy 2.0