Red Deer Regional Hospital redevelopment cash needed now – Rachel Notley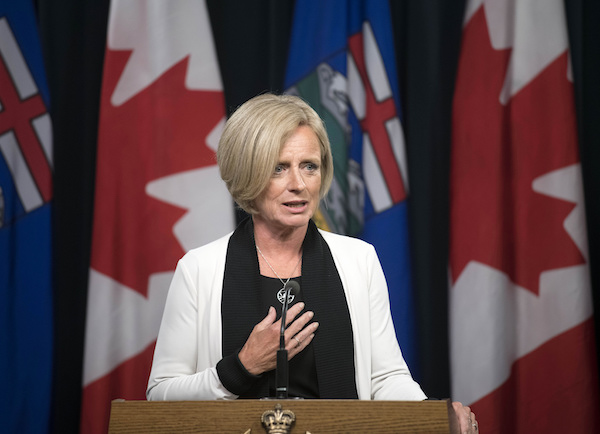 From the Alberta NDP
KENNEY MUST REVERSE HIS BROKEN PROMISE AND FUND THE REDEVELOPMENT OF THE RED DEER REGIONAL HOSPITAL: NDP
Alberta's NDP are calling on Premier Jason Kenney to fund the redevelopment of the Red Deer Regional Hospital after breaking his promise to do so by not funding the project in this year's budget.
In February 2020, Kenney promised $100 million towards a full redevelopment project with construction starting in 2021. However, the UCP's most recent Capital Plan only provided $5 million for the hospital redevelopment this year.
"You cannot start construction on the expansion of a major hospital with $5 million. Promise made, promise broken by Jason Kenney," said NDP Leader Rachel Notley.
"Red Deer Regional Hospital is a crucial healthcare facility, not just for the people of the City of Red Deer, but for families right across Central Alberta. But the city and the region have outgrown the hospital. We need more capacity in the emergency department and we need more specialized care," said NDP Infrastructure Critic Thomas Dang.
"Now more than ever we all understand just how critical hospital capacity is. Jason Kenney promised to redevelop the Red Deer Hospital, but like so many of his promises, he has failed to deliver."
Red Deer Hospital did not receive the promised funding to begin construction despite UCP MLA for Red Deer-South Jason Stephan campaigning on a promise to advocate for an expanded hospital.
"Jason Stephan has spent more of his time seeking to expand the number of people who will need the current hospital rather than expanding the actual hospital. He took an international Christmas vacation while the rest of us were locked down and many Alberta families made excruciating sacrifices. Now he's publicly undermining the health measures that we all need to uphold to keep our families friends and communities safe," said Notley.
"It's an incredible failure of leadership from Jason Kenney to abandon his promise to the people of Red Deer to expand this hospital and then allow a quarter of his caucus to put lives at risk in Red Deer and across Alberta."
RCMP say competitor in Ironman is dead after volunteers pulled him from the water
CALGARY — RCMP say a competitor in an Ironman triathlon west of Calgary has died.
Police say they received a complaint of a drowning at Harmony Lake in Rocky View County on Sunday morning.
They say a 47-year-old Ontario man was located by Ironman race volunteers in the water.
The volunteers pulled him out, began CPR, and called EMS, but police say he died at the scene.
RCMP say they have contacted the medical examiner who will be assisting in determining a cause.
They say the man's family has been notified.
This report by The Canadian Press was first published Aug. 1, 2021.
The Canadian Press
FC Edmonton roll to 3-1 win over No. 1 Valour FC in CPL action
EDMONTON — FC Edmonton struck early and refused to relent Saturday as it rolled to a 3-1 victory over Valour FC in Canadian Premier League action.
Easton Ongaro put Edmonton (3-4-2) up 1-0 just 13 minutes in.
Tobias Warschewski added a goal for the home side in the 55th minute and eight minutes later, Amer Didic scored to give Edmonton the 3-0 lead.
Andy Baquero Ruiz clawed back a goal for Valour (6-3-0) in the 88th minute.
Edmonton outshot Valour 12-9, with six of its shots on target. Valour had three shots on goal.
Despite the result, Valour continues to sit atop the league with 17 points, one ahead of Pacific FC.
This report by The Canadian Press was first published July 31, 2021.
The Canadian Press