Red Deer Regional Health Foundation scholarships help kick start health care careers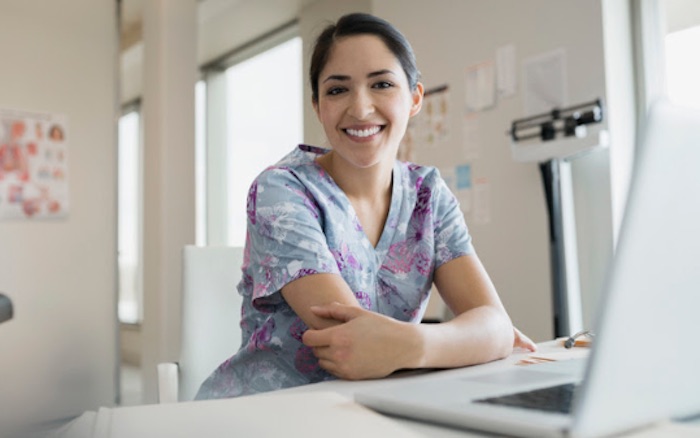 Health Foundation awards $86,500 in scholarships
25 individuals receive scholarships
Thanks to the generosity of Central Alberta donors, the Red Deer Regional Health Foundation is providing educational scholarships totalling $86,500 in 2023.
The scholarship recipients are students enrolled in various healthcare programs, including cardiology, respiratory health medicine, hospice palliative care, nursing, and pediatrics. These scholarships help ensure that excellent healthcare professionals are available to provide for the future needs of Central Albertans. Among the criteria used to select successful candidates is the requirement they must live in or have their permanent
residence within 100 kilometers of Red Deer.
"The Foundation is fortunate to have donors who support superior care for Central Albertans and those who endeavor to work in the healthcare field," says Manon Therriault, Foundation CEO.
"We would not be here today without the community-minded donors who founded these scholarships. Their generosity ensures that we can assist healthcare professionals who are starting or continuing their careers, and that we can attract and retain the top healthcare minds."
Scholarships were awarded to Marc Jonelle Pacamalan, Hamrin Kaur, Danielle Odenbach, Dallas Jones, Jodi Collier, Nicole Junck, Kaylin Herzog, Deanna Friesen, Devin Woodland, Victoria Johns, Laura Shapka, Wikrom Praekiat, Cole Brown, Haley Mack, Payton Pluister, Sage Bugutsky, Jessica Nelson, Estel Quinteros, Chloe Roberton, Jennifer Huseby, Charmane Columnas, Lisa Gregoire, Taylor Short, Jennifer Froese, and James Choi.
Excess deaths in Canada and most western nations remain very high long after pandemic deaths subside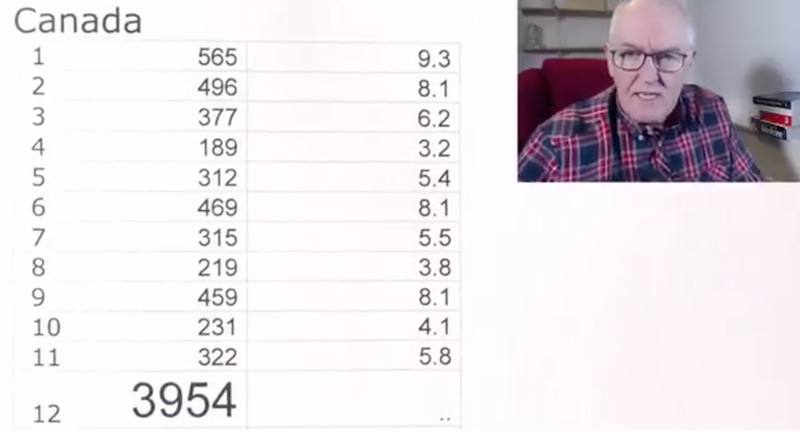 The numbers for 2023 are rolling in and they show a disturbing trend in most of the wealthy nations in the world. In Canada, the United States, and virtually every country in Western Europe, the excess rate of death is astounding and so far unexplained by officials in any nation.
British health researcher Dr. John Campbell shares official data from the OECD (Organization for Economic Co-operation and Development) and wonders why the media doesn't seem to notice or care.
Confirmation of excess deaths in 2023 for US, UK, Canada, Australia, NZ, Netherlands, and Denmark. However, deaths are lower than expected in Poland, Hungary, and Sweden.
OECD data https://stats.oecd.org/index.aspx?que…
New app uses AI to help Calgary medical students practise interacting with patients
A Calgary medical student has developed a new app that allows future doctors to work on their diagnostic and communication skills before they set up their practices. Eddie Guo, seen in an undated handout photo, is a second-year student at the University of Calgary's Cumming School of Medicine. He says that one of the challenges in medical school is becoming better at interacting with patients. THE CANADIAN PRESS/HO-University of Calgary
By Bill Graveland in Calgary
A Calgary medical student has developed an app that allows future doctors to work on their diagnostic and communication skills before they set up their practices.
Eddie Guo, a second-year student at the University of Calgary's Cumming School of Medicine, said one of the challenges beyond the book learning in medical school is becoming better at interacting with patients.
As a result, he's turned to the rapidly growing area of artificial intelligence to create a number of virtual patients, with a variety of health conditions, that a student can talk to.
"It's good to get more than just two or four hours of the practice we get in medical school to really be able understand what it's like to communicate in a real-life scenario," said Guo.
"We think it's a good idea to have more than a few hours of practice before actually going out into the wild and seeing patients for the first time."
Guo created a program, called OSCE-GPT, where the computer is the patient. Users choose the patient's gender and can select a scenario or let the computer decide on one for them.
"I'm Ben Johnson and I've been having some really bad abdominal pains over the past two days. It's in the right upper quadrant and it spreads to my back," said the robotic male voice in the program.
"I've also been feeling nauseous and vomiting. I'm here in the emergency department because of the pain."
The AI patient can answer questions about its condition and, after the conversation, provides feedback to the student along with a list of other questions that could have been asked.
Guo said until he is finally allowed on the medical wards, the only other interactions he gets are with standardized patients, professional actors who present with various conditions.
"As you can imagine, they're really quite good at their job, but they're also very expensive," Guo said.
"We don't get that much opportunity really to practise speaking with a patient, and so what this app was born out of was a lack of possibility to practise."
Guo collaborated with medical resident Dr. Mehul Gupta. He said this kind of additional help will make for better doctors.
"One of the things we learn again and again in medical school, and that's reinforced again in residency, is that the history you take from a patient is almost 99 per cent of the diagnosis that you make and the impression you make on a patient the first time you speak with them is long-lasting," Gupta said.
"If you have the opportunity to practise to tailor your questions to see how you could have done better, you really do become a better doctor overall."
Guo said the app is still being upgraded and at this point there is no image of a patient that shows up on the screen. He said he is hoping that things like a chest X-ray, a CT scan or a picture of someone's skin could be incorporated into the program.
Within the first month of the app's launch, more than 550 health-care trainees from Canada and across the world including Europe, India, Saudi Arabia and the United States signed on.
This report by The Canadian Press was first published Sept. 22, 2023.