Red Deer Regional Airport expansion takes flight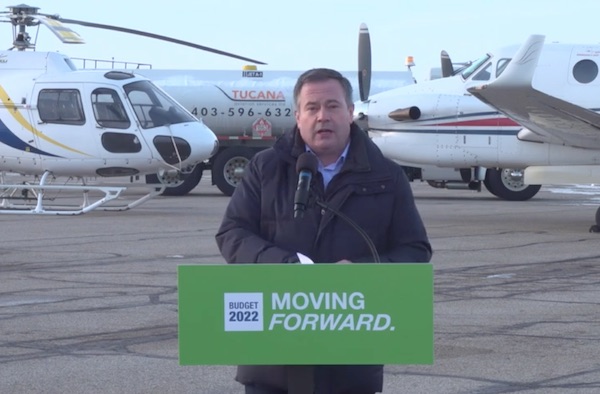 Alberta's government will provide a $7.5-million grant to expand infrastructure and services at the Red Deer Regional Airport.
An $18-million airport expansion project will include widening the runway and constructing a terminal to support new low-cost passenger services.
These improvements will help the Red Deer Regional Airport attract new passenger and cargo services and offer a wider range of travel options to area residents, increasing the region's tourism potential. More than 100 jobs will be created during construction.
Quick facts
Construction tenders will be issued this month. Work is schedule to begin this spring and conclude in fall 2022.
Airport improvements include widening the main runway from 30 to 45 metres, strengthening existing taxiways and aprons, and constructing a terminal to support low-cost passenger services.
The anticipated total cost of the airport expansion is $18 million – with $7.5 million from Alberta's government.
Alberta's aviation, aerospace and logistics industries employed nearly 71,000 people in 2020. These industries contributed $7.2 billion to the province's GDP in 2020.
Alberta's aviation industry has been ranked third in Canada by company size, fourth by number of companies and fourth by GDP contribution in aerospace and defence.
Alberta's government created the Strategic Aviation Advisory Council in 2020 to provide expert advice to government on how aviation and aerospace can increase economic development opportunities, expand markets and create jobs in the province.
Expanding the aviation sector is a key goal of Alberta's Recovery Plan.
Three low-cost Alberta based-carriers – the recently created Lynx Air, along with new routes added by Swoop and Flair Airlines – are strong signs of the province's growing aviation industry.
This investment in Alberta's aviation industry helps the province further diversify the economy and create more jobs, growth and prosperity. The industry employed more than 71,000 people in 2020, and it continues to grow thanks in part to the Alberta Recovery Plan.
"Central Albertans need a modern, expanded airport that will serve businesses, create jobs and give travellers more choice in airline options. Alberta's government will make this project happen through this $7.5-million Budget 2022 investment."
"The aviation sector is a vital part of Alberta's Recovery Plan and this project will be a great boost to the Red Deer and central Alberta economy. This airport funding will attract more investment and new opportunities for residents and businesses."
"My optimism around economic opportunities in central Alberta is growing, thanks to this commitment to our airport. We will be able to diversify our economy while creating good-paying jobs and tourism potential."
"Alberta is an economic powerhouse and the Red Deer airport is strategically centred in the dynamic Calgary-Edmonton corridor. This investment will position our airport to leverage its natural competitive advantages as Alberta and central Alberta prospers and grows."
"Being able to expand on the airport's rich history will improve economic opportunities across the region, attract investment and put people back to work. This grant shows everyone that central Alberta is a key contributor to our economic recovery."
"Now more than ever, aviation and aviation-related businesses are actively looking for alternatives to the ever-increasing costs associated with operating out of large airports. With low lease rates, free parking and no airport improvement fees, the Red Deer Regional Airport is well-positioned for future growth."
"This expansion will provide huge economic benefits to central Alberta. Red Deer County is appreciative of this important investment from the Alberta government and the continuing commitment to build economic prosperity."
"The Red Deer Regional Airport is a regional amenity that supports the whole of Alberta. This investment translates to not only potential for increased passengers, revenues and regional economic development, but also opportunities to generate employment at a time when the economy and travel industry needs it most."
"With success comes challenge." Premier Smith to Alberta Municipalities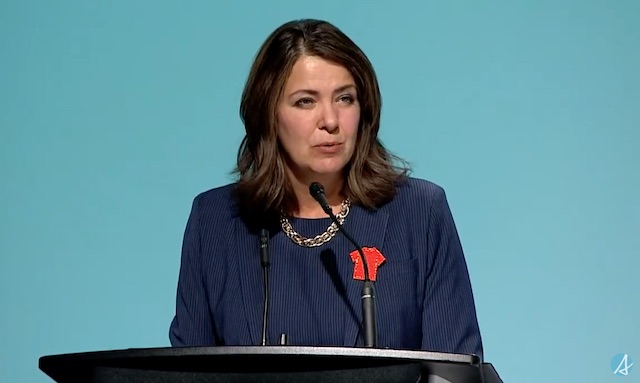 Premier Danielle Smith delivered a keynote address at the 2023 Alberta Municipalities Convention in Edmonton.
Running Reins Ranch in Red Deer County picks up $250,000 grant from province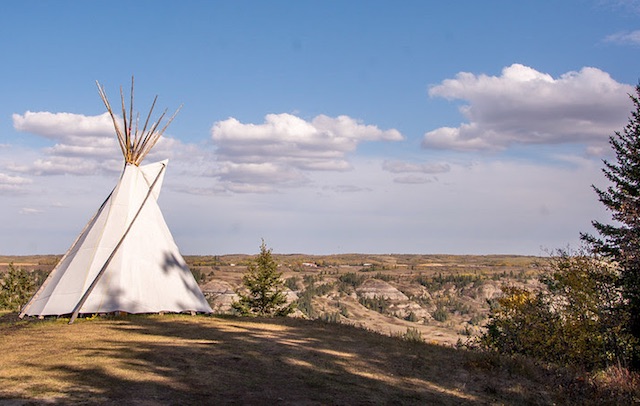 Running Reins Ranch partners with members of the local Indigenous community to set-up teepee accommodations and host regular cultural programming for guests.
Tourism investment fuels growth in rural Alberta
Alberta's government continues to support regional tourism opportunities across the province, generating jobs and new tourism destinations for locals and visitors alike.
Ahead of World Tourism Day 2023, Minister of Tourism and Sport Joseph Schow visited Running Reins Ranch to see first-hand how tourism investment grants are making a difference in the lives of Albertans.
"Alberta's government is proud to invest in growing visitor destinations like Running Reins Ranch that celebrate the richness and diversity of Alberta's rural destinations and provide a sustainable tourism experience for visitors to enjoy."
As part of the Tourism Investment Program, Running Reins Ranch received a $250,000 grant from Travel Alberta.
"Our investment will support the building of additional unique accommodations at the ranch that will triple their capacity, emphasize their year-round offerings and create five new full-time jobs. This investment in Running Reins Ranch is a perfect example of how Travel Alberta is driving tourism growth in rural communities across the province."
Running Reins is located east of Innisfail, offering cabin and teepee accommodations and a wide range of outdoor activities for visitors looking to combine the beauty of the Prairies with farm experiences for a one-of-a-kind getaway.
Right to Left: Minister of Tourism and Sport Joseph Schow, Owners of Running Reins Ranch Terry and Janice Scott, and team member Grace Finlan.
"This funding is a game-changer for us and our business. We are excited to bring our vision to life and provide visitors with unforgettable experiences while supporting the economic growth of the surrounding community."
Tourism is Alberta's No. 1 service export sector. In 2019, Alberta welcomed 34.6 million visitors, generating $10.1 billion in expenditures and supporting more than 80,000 full-time jobs. The Tourism Investment Program is Travel Alberta's commitment to investing $15 million annually with communities and operators to develop the province's tourism sector. Developing Alberta's rural and agri-tourism sector is an essential component of the government's efforts to grow Alberta's tourism economy to more than $20 billion by 2035.
Quick facts
In 2022-23, Travel Alberta funded 166 projects across 73 communities – about 75 per cent of the projects and 70 per cent of the funding were in smaller urban and rural areas of the province.
In December 2022, Alberta's government released its Economic Development in Rural Alberta Plan, with supporting initiatives that demonstrate the government's commitment to building healthy and prosperous communities across rural Alberta and Indigenous communities.