Red Deer RCMP record some unbelievable speeds on city streets!
From an RCMP press release…
Red Deer RCMP ticket 406 speeders in April
Throughout April, the Red Deer RCMP traffic unit and Community Peace Officers (CPOs) issued 406 speeding tickets in Red Deer as part of a larger provincial traffic focus on speed for the month, including eight tickets to drivers going over 100 km/ hour within the city. Speeding tickets were issued by police officers and community peace officers on patrol in marked and unmarked vehicles and through hand-held laser campaigns at locations where speeding is frequently an issue.
During a hand held laser speed operation at 19 Street and Irwin Avenue, which is a 70 km/ hour zone, two drivers were clocked at 163 km/ hour and 122 km/ hour. In several campaigns on 67 Street, three drivers were clocked at speeds of 110, 116 and 130 in a 70 km/ hour zone and a fourth driver was caught doing 115 in a 60 zone.
Officers also handed out 55 speeding tickets in playground and school zones during the month.
"There is no justification for driving at twice the posted speed limit – these drivers are putting everyone around them in danger," says Constable Tyler Hagel with the Red Deer RCMP Traffic Unit. "Speeding is a serious safety issue in Red Deer, and the number of tickets issued in April as well as the excessive speeds are proof of that. That's why we continue to operate speed campaigns year round in the city."
The Alberta Office of Traffic Safety cites brain injuries as one of the most common injuries that result from speed-related collisions, and notes that nearly one in four fatal collisions involved one or more drivers travelling at a speed too great for the given conditions.
For the month of May, RCMP and CPOs will also be focusing on motorcycle safety, in keeping with the provincial traffic focus.
Red Deer RCMP remind motorcyclists and other drivers of the importance of sharing the road and driving defensively. It's vital to the safety of riders that they practice defensive driving, and it's equally important that other drivers be aware of motorcyclists and give them the space they need. On a motorcycle, a rider is vulnerable, and we all play a role in motorcycle safety.
Safety tips for motorcycle riders:
Wear a helmet. By wearing an approved motorcycle helmet, you are, according to the Alberta Ministry of Transportation, 37% less likely to sustain a fatal injury in a collision. If your helmet has been damaged, replace it with a new one. Used helmets could be broken in ways that can't always be seen.
Gear up! The right gear will protect you and keep you comfortable while you ride. Along with a helmet, riders should wear shatter-proof eye protection, a durable, bright coloured jacket, long pants, leather footwear that protects the ankles, full fingered, non-slip gloves and all weather proof riding clothes.
Stay bright and in sight! Wearing high visibility safety gear in colours like orange, yellow and white instantly draws other motorists' eyes to you. Remember, motorcycles are smaller than most vehicles. Staying out of blind spots on roadways and in parking lots will help keep other vehicles aware of your presence.
Showing off does not pay off – but driving defensively does. Never underestimate the speed of your motorcycle. Its size makes speed deceptive. Driving defensively means being aware of your surroundings, sharing the road, changing lanes with extreme caution.
Practice makes perfect. Riders should practice on safe roads away from high traffic areas and highways to make sure they are comfortable and confident in their skills on the road.
Boy killed in Brampton fire called 911 to report that he was trapped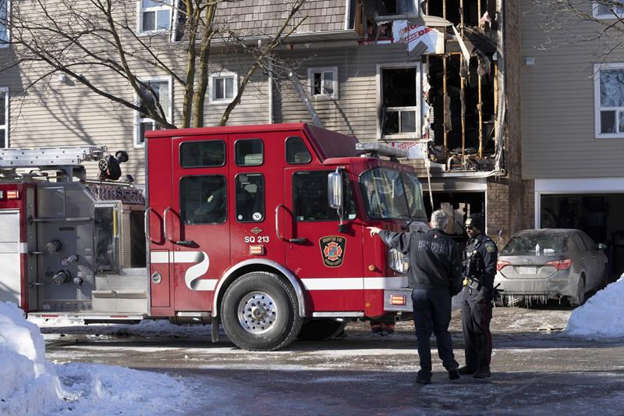 BRAMPTON, Ont. — The mayor of Brampton, Ont., says one of the three boys killed in a house fire Thursday called 911 to report the blaze, but firefighters couldn't get there in time to save the children.
Patrick Brown says the boy told the emergency dispatcher that he was stuck in the house.
Brown says it only took six minutes for fire trucks to reach the burning house, but by then, the home was fully engulfed in flames.
The boys, who have not been publicly named, but who were aged nine, 12, and 15, died after being taken to hospital.
The local fire department and Office of the Fire Marshal are investigating.
Peel Police Const. Akhil Mooken said Thursday that a mother left her home that morning to drop a younger child off at school, and returned to find the house engulfed in flames.
It's one of five fatal fires across Ontario that have together claimed 15 lives so far this month.
The Office of the Fire Marshal, which is tasked with investigating such fires in the province, said the numbers of both fatal fires and deaths have dipped compared to January of last year, but there are significantly more deaths than in January 2020.
This report by The Canadian Press was first published Jan. 21, 2022.
The Canadian Press
Alberta RCMP investigating after child found wandering on highway near St. Paul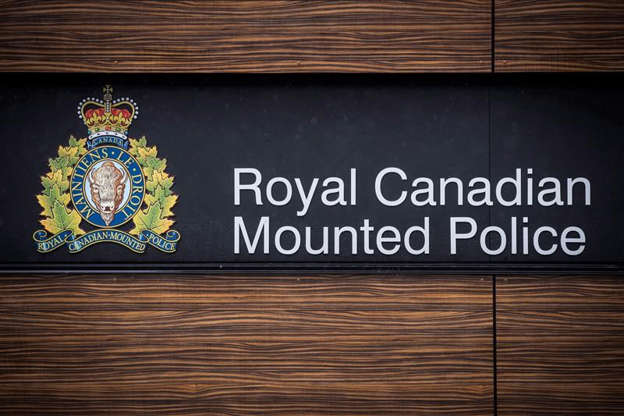 ST. PAUL, ALBERTA — Alberta RCMP say they are investigating after a child was found wandering on a highway near a town northeast of Edmonton earlier this week.
Police in St. Paul say in a news release that they received a report about the child at about 9:30 a.m. Tuesday.
They say a concerned motorist found the child on Highway 881 near Township Road 582 and brought the child to the RCMP detachment.
Police say they have started an investigation and are looking for dashcam footage from the area on Tuesday morning.
Earlier this week, St. Paul Education issued a statement on its website saying it was investigating after kindergarten student remained on a bus after it was returned to the driver's yard following morning drop off.
They say the child left the bus and found their way to a road in a rural area, where a concerned citizen intervened and took the child to the RCMP.
"Drivers are trained to do a mandatory walk through of their bus to ensure it is empty before leaving it," said the statement from board chairwoman Heather Starosielski and Glen Brodziak, superintendent of schools. "Our initial review indicates this was not done."
They said the driver has been removed from his duties pending an investigation.
The statement said schools also typically call home to confirm any student absences.
"Our normal procedure is for schools to start to make in-person phone calls at 8:45 a.m. each day beginning with the youngest children first," it said. "The delay in noting the absence was in part due to the large number of absences that day in the school as a result of several buses not running due to varying road conditions."
The statement said the school division is reviewing its transportation practices as well as its student absence reporting process.
"We will also fully co-operate should there be an RCMP investigation," it added.
They said they are thankful for the safe return of the child and the quick response from the concerned citizen.
Environment Canada shows the temperatures in the area hovered around -24 C on Tuesday.
This report by The Canadian Press was first published Jan. 21, 2022.
The Canadian Press