Red Deer RCMP investigation concludes anti-Greta decal is not a criminal offense
From Red Deer RCMP
Red Deer RCMP conduct investigation into distasteful vehicle decal
Red Deer RCMP's General Investigative Section (GIS) have completed their investigation into a vehicle decal which purportedly depicts a well-known climate change activist engaging in a sexual act.
In consultation with police officers whose expertise includes the sexual exploitation of children, Red Deer RCMP determined that the decal does not meet the elements of child pornography. Nor does the decal depict a non-consensual act that would be a direct threat to the person.
Alberta RCMP do not believe it constitutes a criminal offense. As such, Alberta RCMP will not be commenting any further on this investigation.
Feds launching task force to reform public-service whistleblowing law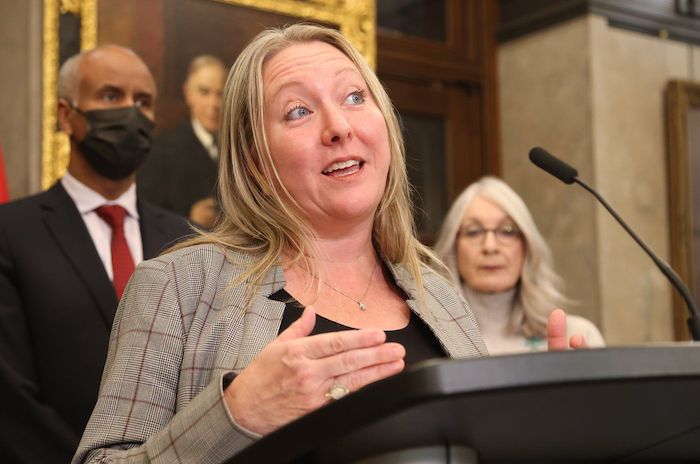 Ottawa – The federal government is launching an external review of the legislation that governs whistleblower protection in the public service.
Treasury Board President Mona Fortier is asking a nine-member task force to consider reforms to the federal disclosure process that would strengthen supports for bureaucrats who come forward to report wrongdoing.
The review of the Public Servants Disclosure Protection Act will begin in January and is slated to take between 12 and 18 months to complete.
The decision to conduct a review comes after a report commissioned by the Office of the Public Sector Integrity Commissioner found "palpable and widespread" pessimism among public servants who were asked about whistleblowing.
The report by Phoenix Strategic Perspectives Inc., delivered earlier this year, said federal workers are increasingly cynical, skeptical and disillusioned about the idea, and they are more likely to fear reprisals than they were before the COVID-19 pandemic.
The Treasury Board says the government is committed to promoting a positive and respectful workplace "grounded in values and ethics."
This report by The Canadian Press was first published Nov. 29, 2022.
Senate to probe Liberal silence on Afghanistan aid as terror rules bar humanitarians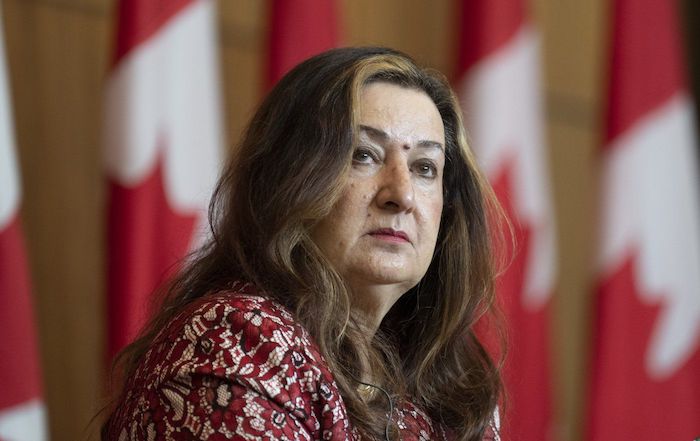 By Dylan Robertson in Ottawa
Senators are ramping up their push to get Ottawa to stop barring humanitarian workers from responding to devastating crises in Afghanistan.
"We've been waiting for months now for the government to do something, and they're just dragging their feet," said Conservative Sen. Salma Ataullahjan.
"Really, come on — all our allies have found a way to work around it."
The Ontario senator, chair of the upper chamber's human rights committee, has persuaded her colleagues to hold hearings next month on rules that bar aid groups from working in Afghanistan.
The Taliban took over Kabul in August 2021, and humanitarian groups say Canadian officials told them that they can't pay anyone in Afghanistan or buy goods there, because paying taxes counts as supporting a terrorist group.
Aid groups such as the Canadian Red Cross are set to testify about the issue at a Dec. 5 hearing, while bureaucrats or ministers might appear Dec. 12.
Ataullahjan says a Canadian running an orphanage in Kabul fears landing in prison for 10 years if she does anything to improve the living conditions of children following the pullout of the U.S. and allies from Afghanistan.
"Our young men and women died there," Ataullahjan said. "The least we owe them is that we need to be concerned about the people that they died for. It's not rocket science."
In June, a House of Commons committee called for Ottawa to come up with a remedy, noting that other countries had already amended their laws to clarify that delivering aid will not lead to prosecution. The United Nations has issued a similar rule for its agencies.
Prime Minister Justin Trudeau and his ministers have said they want to resolve the issue, but as of Monday they still lack any timeline or publicly stated plan to resolve the issue, despite having regular talks with the Taliban.
Government departments told the House they "will consider measures, including legislative options, to address the need for exemptions." The Liberals have repeatedly noted that they are funding some aid that UN agencies are delivering on the ground.
"It's not good enough," Ataullahjan said. "It's a lot of non-answers."
The UN says nearly 60 per cent of the Afghan population needs humanitarian aid to help with the collapse of food and health systems due to an economic crisis, natural disasters and armed conflict. Winter temperatures can plunge to —25 C in some parts of the country, the UN High Commissioner for Refugees noted.
"Many displaced and conflict-affected families will be left exposed to the elements," the agency reported on Nov. 11.
"Many displaced families will have no option but to choose between food and warmth as they struggle to heat their shelters, source warm clothing, and cook hot meals."
The International Committee of the Red Cross has reported a rise in poverty and spiking cases of child pneumonia and malnutrition ahead of the typically harsh winter.
Ataullahjan grew up in Pakistan and fondly recalls vacations in Afghanistan, decades before it was ruled by zealots.
She has been distressed to hear friends describe parents drugging their children so that they sleep, because they're subsisting on a meal of soaked bread once every two days.
They send her videos of children hiding under parked cargo trucks before running along and jumping onto the vehicles to help smuggle goods between Afghanistan and Pakistan in return for money.
"I was sent the videos of these little kids, and it just disturbed me so much," Ataullahjan said. "I was horrified when I saw that."
Last week, a United Nations group of experts reported that the Taliban may be committing crimes against humanity in its treatment of women, on top of "violations of their human rights and freedoms that are already the most draconian globally."
Women have been lashed in front of hundreds of spectators in a sports stadium, while the Taliban has banned women from entering parks and gyms, and beaten men for allowing their female relatives to wear bright clothing.
This report by The Canadian Press was first published Nov. 29, 2022.