Red Deer RCMP arrest 45 people in five-day warrant round-up
Red Deer, Alberta – Red Deer RCMP arrested 45 people and executed 110 warrants last week during a five-day warrant round-up, clearing a total of 142 charges and laying several new charges when suspects were found to be breaking laws at the time of their arrest.
On December 15 and again December 19 through 22, Red Deer RCMP targeted a range of offenders, including prolific property crime offenders, domestic violence offenders, people active in identity, mail and credit card theft, and repeat traffic offenders. Most of the offenders arrested had warrants for failing to appear in court and failing to comply with court-imposed conditions on top of the original crimes they were charged for.
One 28 year old woman targeted in last week's sweep was wanted on four warrants including charges for a personal robbery in which the victim was stabbed. RCMP arrested another 28 year old woman who is flagged as a prolific offender after finding her hiding in a closet in a residence; she was wanted on 19 outstanding warrants for various property crimes, failing to comply with conditions and failing to appear in court. One prolific male offender who was picked up in Red Deer's August warrant round-up and found to be in possession of meth was arrested again as part of the December warrant round-up after failing to appear in court; he was again located by police, arrested, and found to be in possession of meth.
On the traffic side, RCMP arrested several people who were wanted on warrants for repeated traffic charges, failing to pay the fines, and failing to appear in court. One man's total charges for unpaid fines were $4,500 at the time of his arrest.
"This warrant round-up is another successful example of the targeted crime reduction strategies Red Deer RCMP use, following on the heels of a covert stolen vehicle operation earlier this month that resulted in 13 arrests, multiple charges and more than 30 warrants being executed, a number of search warrants and arrests with the Priority Crimes Task, and the recent Red Deer search warrants that took almost 30 stolen firearms out of the hands of criminals," says Inspector Gerald Grobmeier of the Red Deer RCMP. "Between these special operations, our daily attention to policing crime hot spots and targeting career criminals, and the great support we get from citizens in reporting crime, our goal is to reduce property crime and reduce the impact of the drug trade on community safety."
The warrant round-up was undertaken by members from Red Deer's Community Response Unit, GIS and general duty, with significant support from municipal staff members including criminal analysts and watch clerks.
Read more stories about crime in our region on Todayville.com
Alberta spiritual community leader charged with four counts of sexual assault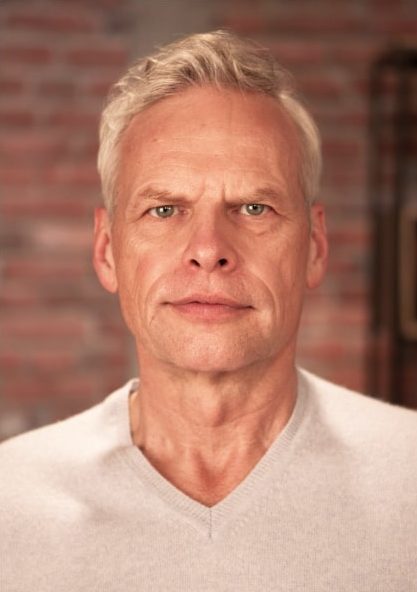 Photo from Johnderuiter.com
Edmonton – A self-styled spiritual leader has been charged with four counts of sexual assault stemming from separate occasions between 2017 and 2020.
Police say Johannes de Ruiter, the leader of an Edmonton group known as the College of Integrated Philosophy or the Oasis Group, was arrested Saturday.
Edmonton police allege that de Ruiter, who is 63, would tell certain female members that he was directed by a spirit to engage in sexual activity with them, and that doing so would provide them with the opportunity to achieve spiritual enlightenment.
The group operated out of a building in an industrial area in northwest Edmonton from 2007 to 2021.
Before his arrest, de Ruiter was holding meetings at an office building in St. Albert, Alta., and would host spiritual retreats out of a campground near Smith, Alta., a hamlet more than 200 kilometres north of Edmonton.
Police say in a news release that investigators believe there may be additional victims and are encouraging them to come forward to police.
This report by The Canadian Press was first published Jan. 23, 2023.
LA mass shooting suspect kills 10 near Lunar New Year fest
By Andrew Dalton in Monterey Park
MONTEREY PARK, Calif. (AP) — A gunman killed 10 people and wounded 10 others at a Los Angeles-area ballroom dance club following a Lunar New Year celebration, setting off a manhunt for the suspect in the fifth mass killing in the U.S. this month.
Capt. Andrew Meyer of the Los Angeles Sheriff's Department said Sunday that the wounded were taken to hospitals and their conditions range from stable to critical. He said the 10 people died at the scene in the city of Monterey Park.
Meyer said people were "pouring out of the location screaming" when officers arrived at around 10:30 p.m. Saturday. He said officers then went into the ballroom and found victims as firefighters treated the wounded.
Meyer gave no description of the male suspect or the weapon he used, or why police gave no information on the shooting for hours while the shooter remained on the run. He also said police were investigating another incident in the nearby city of Alhambra to see whether it was connected.
Meyer said it's too early in the investigation to know if the gunman knew anyone at the ballroom or if whether it was a hate crime.
The Lunar New Year celebration had attracted thousands.
Monterey Park is a city of about 60,000 people that sits at the eastern edge of Los Angeles. The majority of its residents are Asian immigrants or their descendants, most of them Chinese. The dance studio in downtown Monterey Park is just a few blocks from city hall on its main thoroughfare of Garvey Avenue, which is dotted with strip malls that are full of small businesses whose signs are in both English and Chinese. Cantonese and Mandarin are both widely spoken, Chinese holidays are celebrated, and Chinese films are screened in the city.
The tragedy marked not just the fifth mass killing in the U.S. since the start of the year but also is the deadliest since May 24, 2022 – when 21 people were killed in a school in Uvalde, Texas, according to The Associated Press/USA Today database on mass killings in the U.S. The latest violence comes two months after five people were killed at a Colorado Springs nightclub.
Seung Won Choi, who owns the Clam House seafood barbecue restaurant across the street from where the shooting happened, told The Los Angeles Times that three people rushed into his business and told him to lock the door.
The people said to Choi that there was a shooter with a gun who had multiple rounds of ammunition on him.
Wong Wei, who lives nearby, told The Los Angeles Times that his friend was in a bathroom at the dance club that night when the shooting started. When she came out, he said, she saw a gunman and three bodies.
The friend then fled to Wei's home at around 11 p.m., he said, adding that his friends told him that the shooter appeared to fire indiscriminately with a long gun.
The celebration in Monterey Park is one of the largest Lunar New Year events in Southern California. Two days of festivities were planned but officials canceled Sunday's events following the shooting.
___
Associated Press writer Julie Watson in San Diego contributed to this report.