Red Deer Public Schools team up with Red Deer Polytechnic and sponsors to give 64 Grade 2 students "the best July ever!"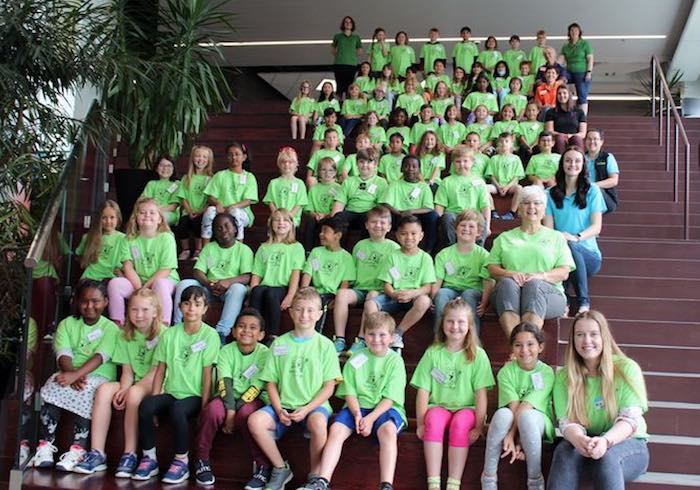 News Release from Red Deer Public Schools
Reading College has reached a big milestone this year as we celebrate its 10th anniversary.
64 Grade 2 students from across Red Deer Public Schools are going to have the best July ever while improving their reading and writing skills along the way.
Last year, due to COVID-19, the program was held in a virtual format, but this year it's back under near normal circumstances — this year at the Gary W. Harris Canada Games Centre at Red Deer College.
For the entire month, Reading College students will be immersed in a literacy rich environment, while being supported by mentor teachers as well as recent graduate teachers of Red Deer College. Students will also enjoy fun activities each day throughout the college, which will further enhance their excitement about reading and writing and introduce them to possibilities for their future.
"Third grade reading levels are one of the best predictors of high school graduation. Reading College helps struggling readers become readers of potential," said Sue Carmichael, Program Coordinator of Reading College. "Reading College is a fantastic program that inspires kids to read and write to ensure they are ready and excited to enter Grade 3."
"Even with summer holidays just starting, kids and parents were excited when they got on the bus today to start Reading College. In 20 days, we will see significant improvement using approaches that have demonstrated real success. Students will be working hard at reading and writing, but also playing hard with lots of great literacy-based activities around RDC," said Bruce Buruma, Executive Director for the Foundation for Red Deer Public Schools. "All the programs the Foundation supports creates life chances for students. Reading College gives these students foundational skills that will help them be more successful in school."
In its 10th year, Reading College is a project of the Foundation for Red Deer Public Schools. The program would not be possible without financial support from many community partners including from the Central Alberta Optimist Clubs and Tim Hortons through their Smile Cookie Campaign.
"We believe Reading College is one of the best projects our club has undertaken in the City of Red Deer," said Glenn Turple, a charter member of the Central Alberta Optimist Clubs. "It really does a lot of great things for kids who really need the help."
"The Foundation is doing such important work in our community that's benefitting so many children," said Tanya Doucette, Tim Hortons Restaurant Owner in Red Deer. "Reading College is an amazing opportunity for children at a pivotal moment in their educational careers where they are transitioning from learning to read as a skill to using that skill to enhance all of their future learning."
For more information regarding Reading College, visit rdpsd.ab.ca/Foundation.php.
Skills that maintain healthy relationships
Learn ways to improve your relationship skills using the acronym DEARMAN and GIVE, from the DBT therapy perspective, presented by a PCN Mental Health Counselor, Lana.
Interpersonal Effectiveness Skills
Learning to get along with others while also asserting your own needs is essential to healthy relationships. It can be difficult to balance your own needs and the needs of others. How can you get what you need without being aggressive or neglecting of the needs of others? There are three sets of skills you will learn to help achieve this goal: objective effectiveness, relationship effectiveness, and self-respect effectiveness.
Judy's story: I'm on the healthy road!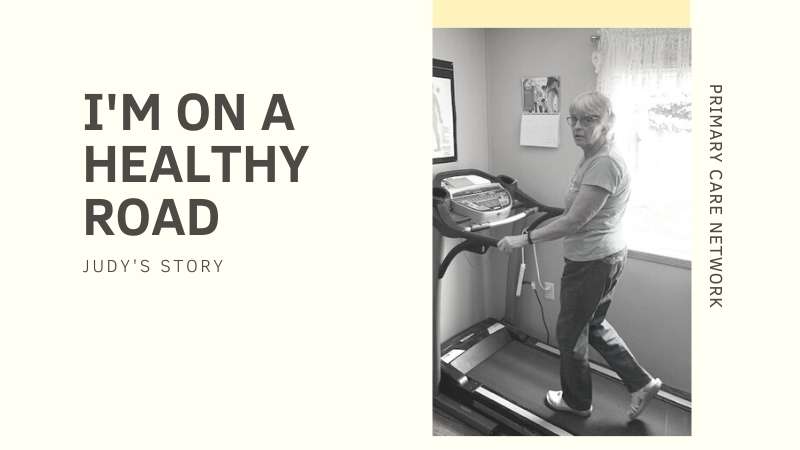 On the Healthy Road!
My journey to better health starting when my doctor told me my blood sugar was at pre-diabetes levels, my blood pressure continued to require medication and I had weight to lose. He sent me to see the RDPCN nurse. After some appointments there, the nurse referred me to the Health Basics program.
Exercise was my downfall. Working from home, I always found something else to do rather than exercise. Health Basics increased my awareness. I tracked what I was eating and became more aware of what I ate, when I ate and why I ate. I also realized things that would make me healthier that I wasn't doing. I realized being healthy is a process and I took one healthy step at a time. I also became aware of the wider variety of options for healthy lifestyle.
My husband and I visited friends over the summer and noted they had lost weight. This stimulated us to pay even more attention to our food intake. As a result of our overall efforts, I have lost about 32 pounds and my husband has lost 37. My blood sugar is now in the normal range. I have had significant decrease in my blood pressure medication. I have more energy. I enjoy exercising more as it is easier to move around and I have less arthritis pain. Health Basics is an excellent class- it started me on the healthy road. I also have much more confidence in my future health.
Click to learn more about the Red Deer Primary Care Network.
Read more success stories from the Primary Care Network.