Red Deer Polytechnic researching clean energy systems, medical device innovation, and space and defence technologies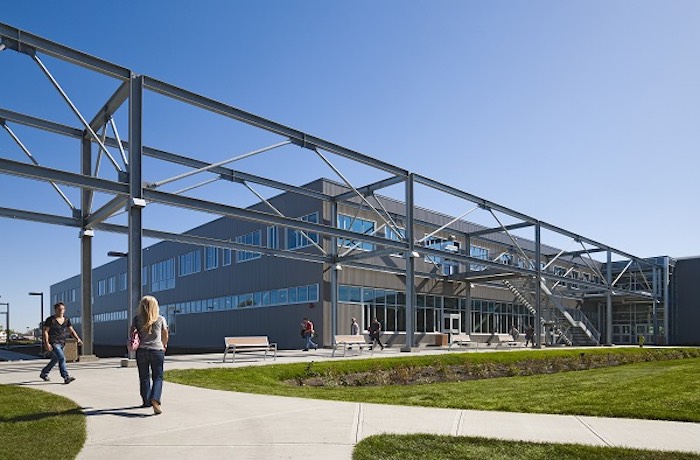 Red Deer Polytechnic continues partnership with universities to accelerate applied research
Red Deer Polytechnic (RDP) faculty and staff will grow their impact through applied research, thanks to a $27.3 Million investment by the Government of Alberta to post-secondary institutions through the Major Innovation Fund (MIF).
Red Deer Polytechnic is one of the post-secondary institutions that will continue to collaborate with the Universities of Alberta and Calgary during the next four years to accelerate research and commercialization because of the MIF funding. RDP will receive $800,000 from the MIF funding within three projects.
"We're enthusiastic and eager to be collaborating with other post-secondary institutions to solve industry challenges in the medical devices, clean energy, and space and defense sectors," says Dr. Tonya Wolfe, Associate Vice President of Applied Research. "Our team is focused on applying the state-of-the-art equipment and hands-on experience we have at Red Deer Polytechnic to commercialize new technologies in order to strengthen and diversify the economy. Cross-functional collaboration creates exciting outcomes, and industry will benefit by having researchers from universities, polytechnics, and colleges working together."
The MIF investment will focus on projects in four areas. Red Deer Polytechnic is involved in three of those areas, including:
• Clean Energy – applied researchers from RDP's Energy Innovation Centre (EIC) will be collaborating with U of A in Resilient and Clean Energy Systems. The team will support the university's research with its rapid validation technology and information gained from the EIC's Data Sharing Alliance.
• Medical Device Innovation – led by the U of C under medical devices theme (MEDICO), RDP's Centre for Innovation in Manufacturing (CIM-TAC) will provide expertise to find solutions to fill the gap between clinicians and commercialization.
• Space and Defence Technologies – using the advanced additive manufacturing technology housed on campus, CIM-TAC will be assisting U of A researchers in the development of novel materials for the defence industry.
This investment also supports research and innovation within strategic areas as part of the Alberta Technology and Innovation Strategy, advancing the province's competitive position in the development of research and technology.
"We are excited about the Government's investment toward Alberta's research and innovation priorities," says Stuart Cullum, President of Red Deer Polytechnic. "Alberta's polytechnics provide critical applied research capacity and industry relationships. The investment directed toward Red Deer Polytechnic, facilitated through the MIF program, supports our collaboration with partner institutions and ensures that we are all contributing more to the growth and diversification of Alberta's economy."
During 2022, 73 projects were initiated in the CIM-TAC for 57 companies and RDP staff conducted more than 1,300 engagements with industry representatives. RDP provides solutions to complex challenges in society and industry through applied research expertise in the areas of health technology, advanced manufacturing, clean energy integration and energy management, and social innovation. More information about the Government of Alberta's MIF Funding announcement is available online.
THE JACKPOT IS OVER $14000 AND THE WINNER WILL TAKE HALF!!!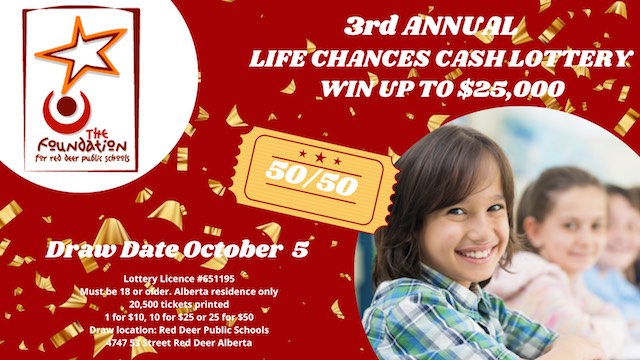 GET YOUR 50/50 TICKETSTODAY!!!! Winner could take home up to $25,000!!!
The Foundation for Red Deer Public Schools supports programs that have a significant impact on the LIFE CHANCES of students across the Division. By purchasing a ticket to support our 50/50 cash lottery you are giving students opportunities to have better life chances.
From giving kids a Bright Start to school to reconnecting with students so they graduate and cross the Finish Line, the Foundation helps students who face challenges in school and makes things better. We motivate struggling students and inspire them to read and write through Reading College. For students who come to school without basic needs, we give them that needed Step Up.
With the support from the Foundations 50/50 Life Chances Raffle, you are providing a student with opportunities that will improve their life. They can't always control the situations they're in but with your help students will continue to have these chances.
Don't miss your chance, CLICK HERE to buy your tickets today – Draw will be held on October 5! Good luck!
NOTE: This raffle is open to all community members in Alberta and over the age of 18.
The Red Deer Polytechnic Alumni Association is inviting you to Palate: A Taste of Local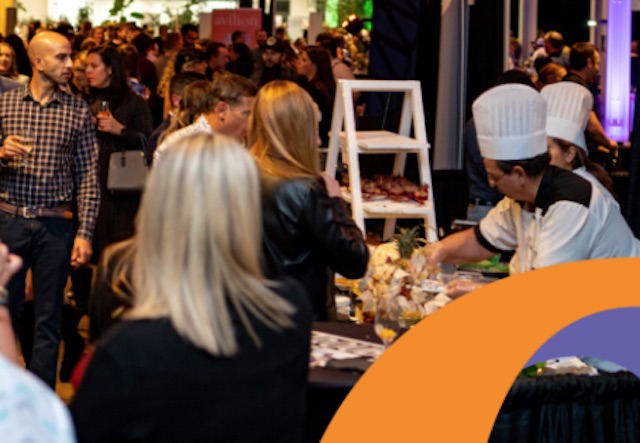 Palate: A Taste of Local is an elegant tasting experience, featuring 35 food and beverage vendors from across central Alberta. This award-winning event will take place on October 19. Do you have your tickets yet? Your ticket includes everything you need for a full tasting experience, with no hidden costs. Consider treating your team, your clients, or your friends and family to a night out while supporting our local business community, RDP Alumni Relations and RDP students at this year's kick-off to Homecoming – Palate: A Taste of Local!
Get your tickets now! Please note, this event is 18+.
This signature event, presented by the Red Deer Polytechnic Alumni Association (RDPAA), provides an elevated tasting experience, with a focus on local food producers, craft breweries and distilleries and restaurateurs. At Palate, we celebrate the amazing vendors and alumni businesses that call Central Alberta home. If you're interested in seeing your name on this event, sponsorship opportunities are still available, with more information here.
Check out everything happening Homecoming Weekend at RDP
Palate: A Taste of Local
Thursday, October 19, 2023
Cenovus Energy Learning Common | Red Deer Polytechnic
Palate: A Taste of Local is an elegant tasting event that builds on the well-established reputation of the Fine Wine and Food Tasting Festival. We've combined the elegant experience you have enjoyed in the past with new elements we know you are going to love. This redesigned special event recently received national recognition, earning a silver medal in the annual Canadian Council for the Advancement of Education Prix d'Excellence!
Your ticket is all-inclusive, providing access to all of the items available from every vendor attending the Palate. There are no extra costs – the only thing you have to worry about, is how you will be able to sample everything.
Begin your evening with a champagne toast as you enter the event space. Palate vendors will offer a variety of food items, including sweet, savoury and international dishes, as well as small batch spirits, craft beer and soda, hand-crafted cocktails and mocktails, and other beverages.
Guests will immerse themselves in central Alberta's local food and beverage culture, meeting the makers, owners and mixologists that bring these flavours to life while networking with other alumni and guests.
---
2023 Vendors
Blindman Brewing

Bo's Bar & Stage

Caballo Blanco

Café Millennium

The Curvy Bottle

Cilantro & Chive

C Zone Coffee

Dark Woods Brewing and Coffee Roasting

Delidais Estate Winery (DNA Gardens)

Field and Forge Gastro Pub

Hash & Forno

The Hideout

Jumble Eats

May Cakes

Memphis Blues Barbeque House

Moxies

Occam's Razor

One Eleven Grill

Oodles of Chocolates

Pampa Brazilian Steakhouse

Pupuseria Cristy

Red Deer Resort and Casino

Red Deer Polytechnic Cook Apprentice Program

Red Hart Brewing

Riverbend Golf & Recreation

Sawback Brewing

Share-a-tea

Silver Devil

Snake Lake Brewing

Solarzano Spa Café & Wine Bar

State & Main

Sunterra

Stems Flowers & Café

Troubled Monk

Wild Brewing
---
---
Looking for Additional Information?
Thank you to our Palate: A Taste of Local 2023 Sponsors