Red Deer Polytechnic Means More for Students, Industry and Communities across Alberta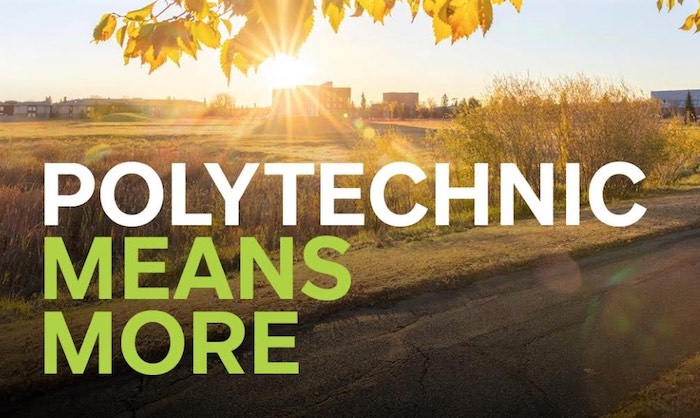 Red Deer Polytechnic (RDP) is highlighting its unique programs, hands-on training and applied research through a new "Polytechnic Means More" campaign. With more ways to learn and more industry connections, Red Deer Polytechnic provides its students with more opportunities to attain rewarding careers.
"Within a polytechnic model, our students receive outstanding learning experiences, focused on where industry is going, and the innovations required to get there. Through this campaign, our learners share their experiences about Red Deer Polytechnic's impact," says Stuart Cullum, President of Red Deer Polytechnic.
Brett Lower, a current Bachelor of Science Nursing student and member of the Kings Volleyball team, is one of the students profiled in the campaign. When he was considering post-secondary education after graduating from Lindsay Thurber High School in Red Deer, he wanted to attend an innovative institution that offered program excellence, technology integration, experiential learning opportunities, positive connections, and a strong athletics program. That led him to Red Deer Polytechnic.
The "Polytechnic Means More" campaign also highlights how applied research benefits students. By collaborating to solve complex social, technical and business challenges with industry, community partners, entrepreneurs and other stakeholders, RDP students are gaining the skills and competencies needed for their success in work and life.
"The 'Polytechnic Means More' campaign will be shared in a variety of ways across Alberta during the next six months. We're excited for this opportunity to engage with people across the province as we share more about our institution's impact," says Richard Longtin, Vice President, External Relations.
Red Deer Polytechnic is proudly rooted in central Alberta, while making an impact across the province and around the world.
"As a polytechnic institution, we will continue to leverage our regional strengths to create a bigger and broader impact across the province, nationally and around the world. We are strongly positioned to respond to the needs of learners, industry and communities to align with the economic and social priorities of Alberta," says Cullum.
Additional information about the "Polytechnic Means More" campaign is available online.
About Red Deer Polytechnic: This post-secondary institution's story began in 1964, as Red Deer College. Focused on the economic and social interests of Alberta, Red Deer Polytechnic proudly serves a community of learners through a diverse and growing number of industry relevant programs across a breadth of credentials.
These credentials include degrees, diplomas, certificates, apprenticeship training, micro-credentials, camps and workshops, and more, to thousands of youth and adult learners across our region. With modern teaching and learning spaces, and state-of-the-art research and innovation centres in advanced manufacturing and energy innovation, the Polytechnic provides applied research opportunities, leadership in the social, economic and cultural development of Alberta, and myriad lifelong learning opportunities.
Red Deer Polytechnic estimates that about 6,300 full-and part-time credit, collaborative and apprenticeships students will enroll for the 2022/2023 academic year, in addition to more than 3,000 learners within Extended Education programming. Red Deer Polytechnic's main campus is located on Treaty 7, Treaty 6 and Métis ancestral lands. This is where we will strive to honour and transform our relationships with one another.
For more information, please visit: rdpolytech.ca | twitter | facebook | instagram
Alberta budget set for Feb. 28, with focus on funding for health, school growth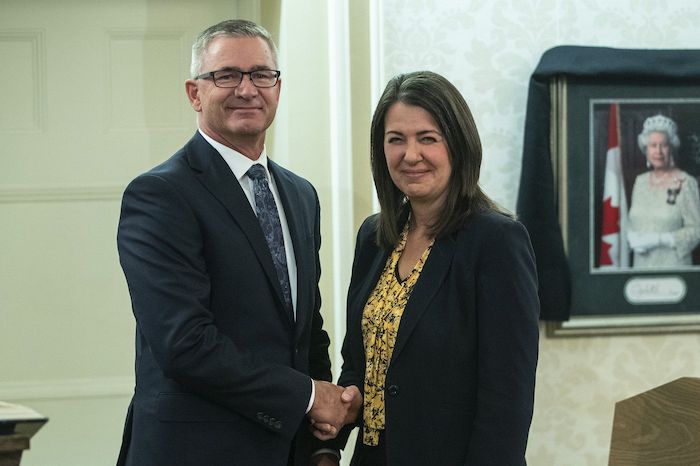 By Dean Bennett in Edmonton, Alberta, Canada
Alberta Finance Minister Travis Toews says the United Conservative Party government's 2023 budget will be delivered on Feb. 28, the first day of the spring legislature sitting.
Toews said Friday it will focus on investing in health care and school enrolment growth.
It's expected to be the final budget before voters go to the polls for a scheduled May 29 general election.
Alberta's fortunes, powered mainly by energy revenues and further diversification of its economy, have been on the upswing since the global economy began rebounding from the COVID-19 pandemic.
Last fall, Toews announced the current budget year, which finishes at the end of March, is expected to record a $12.3-billion surplus.
That surplus comes even with $2.8 billion being set aside over the next three years to cover inflation-fighting programs and payouts to shield Albertans — particularly families, seniors and the vulnerable — from higher costs.
Toews said while energy prices remain volatile, the outlook is for them to stay strong.
"This budget will reflect the fact that health care is a priority, that health care capacity is a priority, " said Toews in an interview.
"Alberta is leading the nation on net-inflow migration," he added.
"Our population is growing. Our enrolment in our K-12 education system is growing, and the budget will reflect that good news story with additional enrolment growth."
One outstanding question after the budget will be whether Toews will run again in the May vote.
He is a first-term UCP member representing Grande Prairie-Wapiti.
Toews declined to say whether he has made a decision.
"I'll have more to say on that one later," he said, "I'm focused on preparing the budget."
This report by The Canadian Press was first published Jan. 27, 2023.
Bail hearing delayed for Alberta parents in infant sex assault case
By Bill Graveland in Lethbridge
A bail hearing for a mother and father facing charges after police say their six-week-old child was physically and sexually assaulted has been delayed.
A 52-year-old man is charged with aggravated assault, sexual assault, sexual interference and failing to provide the necessaries of life, while a 31-year-old woman is charged with failing to provide the necessaries of life.
The couple has been in custody since Jan. 18. Neither of the accused appeared in court Friday in Lethbridge Alta., about 200 kilometres south of Calgary.
Court was told the father has not been able to retain a lawyer, so the matter was put over to Feb. 3.
Lethbridge police were called to a home to check on the welfare of the infant after receiving information she was being abused.
Upon their arrival, police say the child was found to be in medical distress.
The baby was transported to hospital where her injuries were found to be extensive and she was listed in critical condition.
Police have said an investigation determined the baby was assaulted multiple times in her first six weeks of life.
The couple cannot be named to protect the identity of the child.
About 20 people gathered in front of the courthouse concerned that the two suspects might be released on bail.
Loretta Taylor, who said she spent 17 years working in the system running a group home and working for social services in apprehensions, said she's horrified about what happened to the baby.
"I was devastated," she said "It's not right."
This report by The Canadian Press was first published Jan. 27, 2023.