Red Deer, Penhold And Innisfail Under Fire Bans
By Sheldon Spackman
A full, city-wide fire ban is now in place for Red Deer. Continued hot, dry conditions have led to the ban in hopes of preventing any fires within the City, especially in it's parks and forested areas, so all existing fire permits are now suspended.
This means the following fires are not allowed:
Fires using charcoal, briquettes or wood in the City of Red Deer which includes parks and outdoor residential property
Any source of open flame (i.e. Tiki Torches, backyard fireplaces)
The following fires are allowed:
Certified gas fire pits
Certified gas stoves or barbeques designed for cooking
Certified cooking appliances utilizing charcoal, briquettes or wood pellets on residential property
Red Deer Emergency Services encourages residents to take extra caution to prevent fires. Proper disposal of smoking materials is very important as many fires are started by individuals throwing them out a window or discarding them in plants.
Any person contravening the fire ban will be subject to a $210 fine and applicable response fees. City officials say the ban will remain in effect until conditions change and further notice is given.
The Town of Penhold has also issued a fire ban for it's community. In a release, Penhold Fire Chief Jim Pendergast says "Propane and natural gas BBQ's and liquid fueled camp stoves are still permitted".
Elsewhere, the Town of Innisfail has also issued a total fire ban. This means that open-air fires of any type are not allowed under any circumstance, until the Fire Chief indicates otherwise. This includes, but is not limited to, backyard fire pits and campfires.
For more information on fire bans across the province, visit https://albertafirebans.ca/
Stars and RCMP chopper combine to rescue fallen ice climber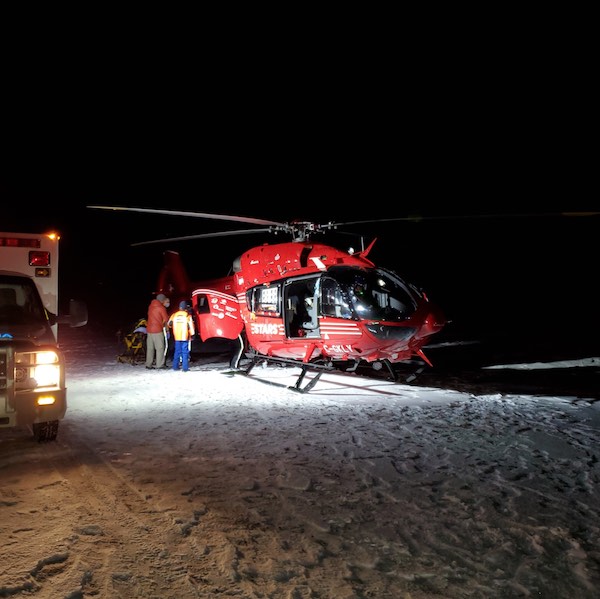 From Alberta RCMP media relations
Rocky Mountain House RCMP assist in ice climber rescue
On Jan. 15, 2021 at approximately 2:30 p.m., Rocky Mountain House RCMP received a dispatch of a fallen ice climber who was in need of medical assistance. A SOS beacon was received locating the fallen ice climber at the south end of Abraham Lake. Reports indicate the climber fell approximately 12 meters.
RCMP, EMS, Search and Rescue (SAR), STARS air ambulance and Alstrom Helicopters assisted in the rescue. The 28 year old injured male was long line rescued from his location by Alstrom Helicopters, with the assistance of Rocky Mountain House SAR. STARS was waiting nearby and further transported the injured male to a Calgary hospital.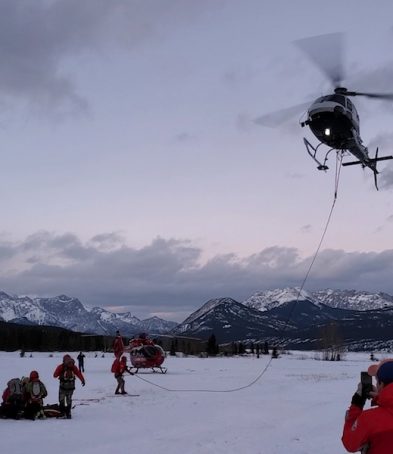 The rescued male suffered serious but non life threatening injuries as a result of his fall.
Everyone who assisted in this rescue should be commended for their professional, swift and incredible work. Well done!
COVID cases falling! Below 200 in Red Deer and under 1200 in all of Central Alberta – Mike York Update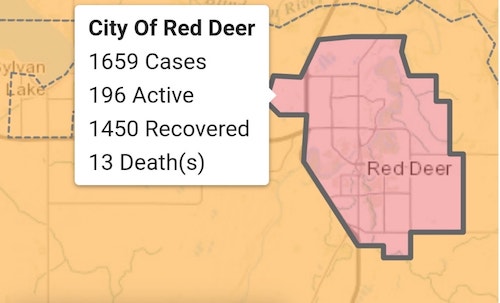 Thursday January 14th, 2021 Covid-19 update from AHS goes like this.
In the Central Zone, 64 new cases and 186 new recoveries.
Wow!
The total active cases has dropped dramatically since yesterday from 1275 to 1152 in our region.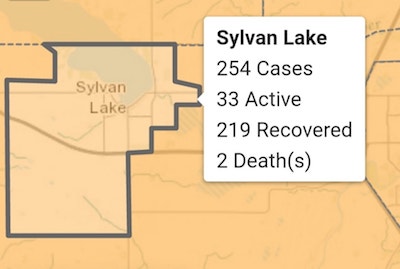 There are now 75 people in hospitals which is 5 fewer than yesterday's total. 15 of these people are in ICU. Sad to report 1 additional death in the zone since yesterday to bring that total to 65 to date.
Red Deer had some positive numbers also.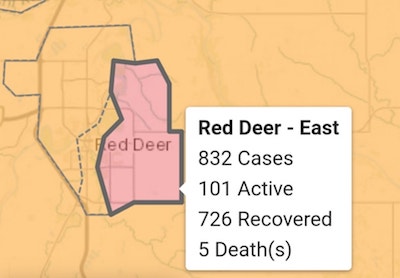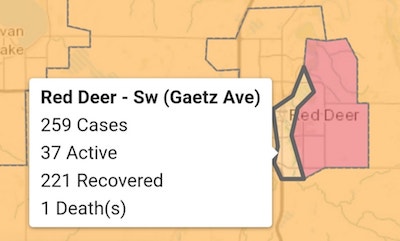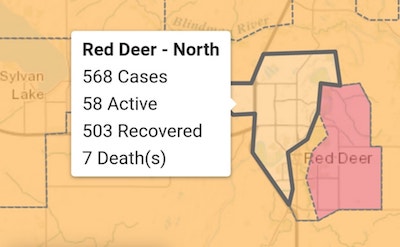 Just 13 new positive cases and 33 recoveries. Thus our active cases has decreased by 20 to just 196 at this time.
Very promising outlook going forward, it seems our current health measures are working, way to go people.
Cheers for now.