Red Deer, Penhold And Innisfail Under Fire Bans
By Sheldon Spackman
A full, city-wide fire ban is now in place for Red Deer. Continued hot, dry conditions have led to the ban in hopes of preventing any fires within the City, especially in it's parks and forested areas, so all existing fire permits are now suspended.
This means the following fires are not allowed:
Fires using charcoal, briquettes or wood in the City of Red Deer which includes parks and outdoor residential property
Any source of open flame (i.e. Tiki Torches, backyard fireplaces)
The following fires are allowed:
Certified gas fire pits
Certified gas stoves or barbeques designed for cooking
Certified cooking appliances utilizing charcoal, briquettes or wood pellets on residential property
Red Deer Emergency Services encourages residents to take extra caution to prevent fires. Proper disposal of smoking materials is very important as many fires are started by individuals throwing them out a window or discarding them in plants.
Any person contravening the fire ban will be subject to a $210 fine and applicable response fees. City officials say the ban will remain in effect until conditions change and further notice is given.
The Town of Penhold has also issued a fire ban for it's community. In a release, Penhold Fire Chief Jim Pendergast says "Propane and natural gas BBQ's and liquid fueled camp stoves are still permitted".
Elsewhere, the Town of Innisfail has also issued a total fire ban. This means that open-air fires of any type are not allowed under any circumstance, until the Fire Chief indicates otherwise. This includes, but is not limited to, backyard fire pits and campfires.
For more information on fire bans across the province, visit https://albertafirebans.ca/
After Cabinet withdrawal, Neera Tanden lands White House job
WASHINGTON (AP) — President Joe Biden's lone Cabinet choice who was rebuffed by Congress has landed a job as a White House senior adviser.
Neera Tanden had been Biden's pick to lead the Office of Management and Budget but withdrew her nomination in March after it was clear that she would not garner enough Republican support to be confirmed. Several GOP senators objected to her previous tweeted criticisms of her political rivals.
Tanden will now be a senior advisor to Biden, the White House said Friday. She will launch a review of the US Digital Service and begin planning for possible policy changes that could result from the forthcoming Supreme Court decision on GOP legal challenges to the Affordable Care Act. Tanden worked in former President Barack Obama's administration as the act was designed and implemented.
Tanden, a close ally of White House chief of staff Ron Klain, will depart the think tank Center for American Progress. Its founder, John Podesta, said that "Neera's intellect, tenacity, and political savvy will be an asset to the Biden administration."
Tanden's hire was first reported by CNN.
The Associated Press
Bloc Québécois leader says next federal election campaign could begin in mid-August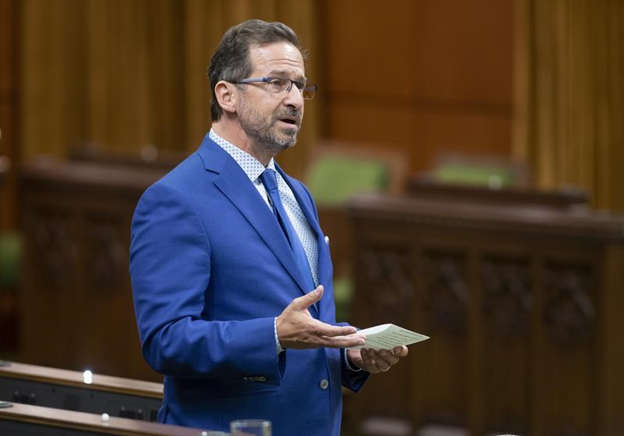 Bloc Québécois Leader Yves-François Blanchet said Friday he sees an opening to begin the next federal election campaign on Aug. 16 if the COVID-19 pandemic is under control.
That timeline would ensure the federal vote doesn't interfere with municipal elections that are to be held across Quebec in November, Blanchet told a virtual meeting with an association representing Quebec cities and towns.
"It would seem to me to be highly disrespectful for a federal election to interfere with municipal elections," Blanchet, whose party holds 32 seats in the minority Parliament, told the gathering in French.
"It opens a window that opens quite squarely on Aug. 16. I'm not saying that's when it's going to happen, but we can't rule it out."
The Bloc leader's suggestion comes a day after his party tabled a motion in the House of Commons demanding Prime Minister Trudeau not call an election during the pandemic. Blanchet has repeatedly warned Trudeau against holding a vote during the health crisis.
The purpose of the Bloc's motion, Blanchet said Friday, was to force a debate and a vote on the election date, as the Trudeau government sought to limit debate on Bill C-19, which aims to ensure a vote can be safely conducted during the pandemic.
Bill C-19 passed by a vote of 330-1 at second reading Tuesday, with the support of the Bloc members, who said they wanted the legislation to move to committee for study.
Blanchet said the government shouldn't be attempting to force through a bill that would permit an election to be held during the pandemic, adding that the bill isn't necessary if the pandemic is under control.
"If there is a pandemic, we don't have an election and if the pandemic is controlled, we don't need a law to hold an election during the pandemic," he said. "Let's be logical."
This report by The Canadian Press was first published May 14, 2021.
The Canadian Press